Sailcloth
Precision Sails is proud to offer the largest selection of sailcloth in the industry.  Whether you're a weekend warrior on a 16′ boat, a world explorer sailing your home around the world, or a speed demon with a desire to finish first in your club and long distance races,  we can find the cloth for you.  The correct sailcloth for your boat depends on the area that you sail in and the type of sailing you like to do. This can often make choosing a cloth difficult and overwhelming. Don't worry, we can help. Precision Sails' dedicated sail consultants will walk you through the process.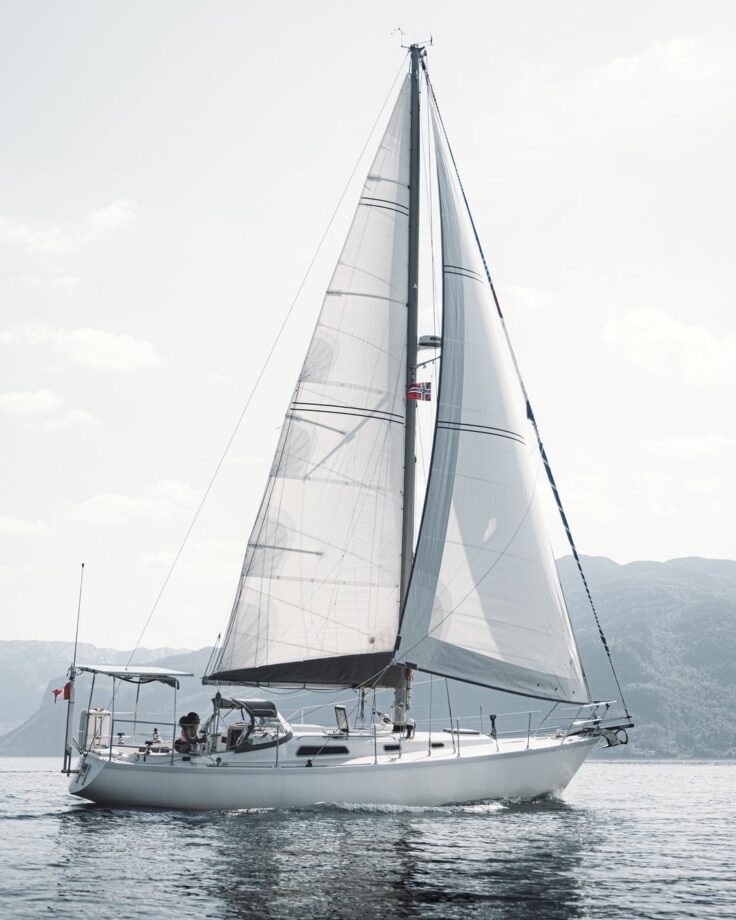 What sailcloth do we use?
First run sailcloth
Precision Sails only uses first run sailcloth for all of our sails.  All sailcloth is manufactured to industry standards for quality. However, when mistakes happen, or flaws are discovered in rolls, cloth manufactures will offer these "seconds" at a discounted price because of the small imperfections in the cloth.  Although this cloth may be fine for some applications, we choose to only use first run sailcloth because we believe that if we are going to spend the time designing a perfect sail, we should build it with a perfect cloth.

Welcome to the world of choice
In the sailmaking industry there are sailcloth manufacturers and sailmakers.  Precision Sails designs and builds sails using the top manufacturers of Dacron sailcloth, Nylon Spinnaker cloth, and rolled Laminate sailcloth. Even though all sailmakers have access to the same suppliers of sailcloth, many choose to only work with a limited number in order to reduce their inventory requirements. At Precision Sails we're different. Here, you have the world of choice, and that means we can guarantee that you'll find a cloth choice to suit your needs. Learn more about the brands we work with below.
Trusted Brands With Unparalleled Experience
At Precision Sails, we work with industry-leading brands, like Bainbridge and Contender to offer a wide variety of sailcloth options to ensure that your perfect sail is made from the right cloth. Our team understands the ins and outs and the pros and cons of each cloth we use in our loft and can help you make a decision based on your sailing requirements.