Warranty Process
Call 888-958-5638 or email info@precisionsailloft.com to start a claim. Please provide as much information (description, video, photos) of the issue as possible.
We will email you to let you know we are looking into the issue. (Please allow up to 48 hours during business days for us to reply with a status update).
We will contact you to let you know what the solution is, or request more information (measurements and photos) if needed.
We will work with you to repair, find a local loft to repair your sail, or we will begin the remake process. This decision is determined between your designer, production manager, and production liaison.
Once your new sail has been completed we will send you a label and a RAN (Return-Authorization-Number) to send back the old sail. Sails returned without an RAN will not be received.
Your corrected sail is on the way.
Make A Claim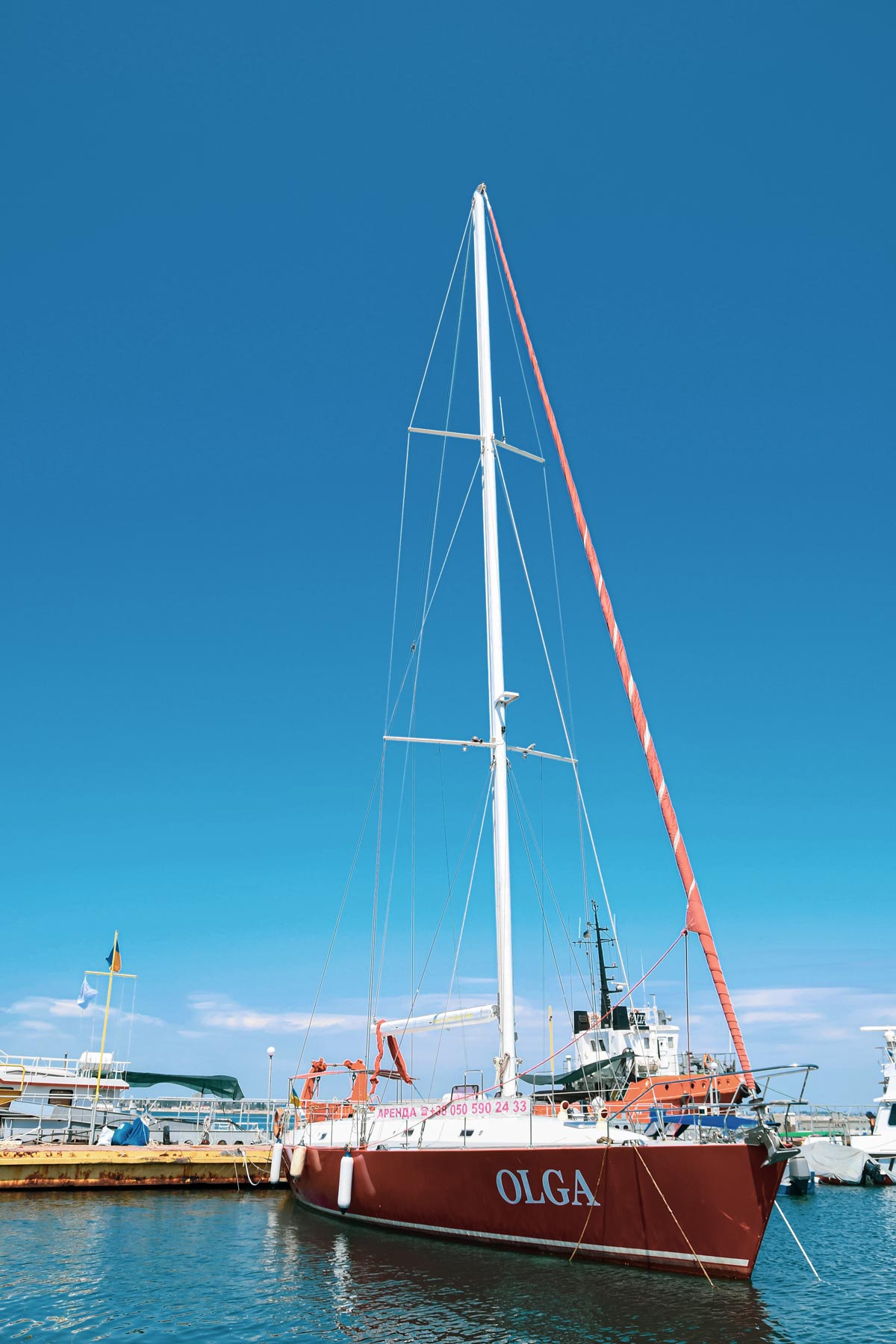 Warranty Terms and Conditions:
We are pleased to extend the following limited warranties on our sails, hardware, and custom products. All purchasers of products from Precision Sails are bound to the terms of this warranty.
Precision Sails Rock-Solid Warranty
2 years on laminate sails
3 years on Dacron sails
1 year on custom products and hardware
1 year on spinnakers and code zeros
1 year on Acrylic and Dacron UV Protection
All warranty claims are subject to investigation. Cooperation on the clients' part to provide any measurements, photos, or other information requested is required to fulfill a claim.
Sail warranty covers sails under normal use. This warranty does not cover issues relating to regular wear and tear, neglect, or unauthorized modification. Normal use is understood to vary depending on location, experience, and weather conditions at the time of the error. Therefore, all cases will be inspected to ensure that the fault lies within the production, quality of material, or craftsmanship of Precision Sails. It is also understood that normal use requires proper maintenance, storage, and handling (sail trimming) of all sails on the client's part to keep the warranty valid. Acrylic and Dacron UV Protection is limited to a one year claim period.
Warranty only covers the person purchasing the sail. If the sail is sold to a new buyer, warranty is not automatically carried over and will be judged on a case-to-case basis.
Laminate sails are covered for a term of two years from the date of delivery.
Dacron sails are covered for a term of three years from the date of delivery.
Spinnakers are covered for a term of one year from the date of delivery.
Hardware, sail-bags, Genoa sleeves, long bags, mainsail bags, spinnaker socks, and other custom products are covered from faults developed under normal use within the first year. Normal use is understood to be using the product for the purpose it was designed for. Example: sail bags are intended for storage and not aggressive use. Therefore, tears caused by rough usage or dragging over rough surfaces will not be covered.
Hardware such as furlers and tracks are subject to their manufacturer's warranty and are not covered under the Precision Sails limited warranty. Please refer to the manufacturer for more information regarding a warranty claim on the following:
Harken
CDI
Tides Marine
Mauri Pro
Bainbridge Sailman
The Precision Sails Standard for Quality
Requires all of our sails and custom products to go through an intensive quality control check in both design and production stages to ensure your sail is exactly as designed. This process involves checking measurements, quality of material, and hardware for the high quality we strive to produce. Photographs and videos are taken of each sail during production to allow us to assist in warranty claims.
The Precision Sails Fit Guarantee
Precision Sails ensures that your sail will fit upon arrival. A properly fitted sail is understood to have taken stretch, custom parameters, and rig requirements into account to design the best sail shape possible and therefore may not be fitted to the limits of your rig. Based on your design consultation, cloth stretch rates, and the requirements of your rig, your sail may not be at the maximum foot and hoist lengths. Our designers will build in room for stretching and tension to ensure that you have a perfectly fitted sail for its lifespan.
Precision Sails will honor our Fit Guarantee for up to 60 days from the date of delivery. We strongly suggest inspecting your sails upon arrival, even if you are out of season, to ensure you do not miss your window for making a claim. We will not remake sails if the client fails to inform Precision Sails of the sizing error within sixty (60) days from delivery. Cases with extenuating situations can be extended only with written authorization from Precision Sails.
Warranty FAQs
Help is only a call away. Discover common answers to warranty questions or contact us for more information or to file a claim.