"*" indicates required fields
Your Trusted Partner for Catalina 36's:
This is the primary model of Catalina 36's, other models include: Catalina 36 Mk2, Catalina 36-2, Catalina 36 Wk, Catalina 36 Tm.
Building Lasting Relationships Through Quality and Precision
Our team of Precision Sails experts conducted extensive research on the web to gather information about the specific sailboat in question. We thoroughly scoured various online sources to compile relevant and accurate information for the boat owner. Our team carefully curated the information to ensure that it would be helpful and informative for the user. We understand the importance of having a deep understanding of your boat's features, and our goal is to provide comprehensive and reliable information that will enable boat owners to make informed decisions about their sailing experience. By sharing our expertise and knowledge, we hope to empower our customers to get the most out of their sailing adventures.
Quote my Catalina 36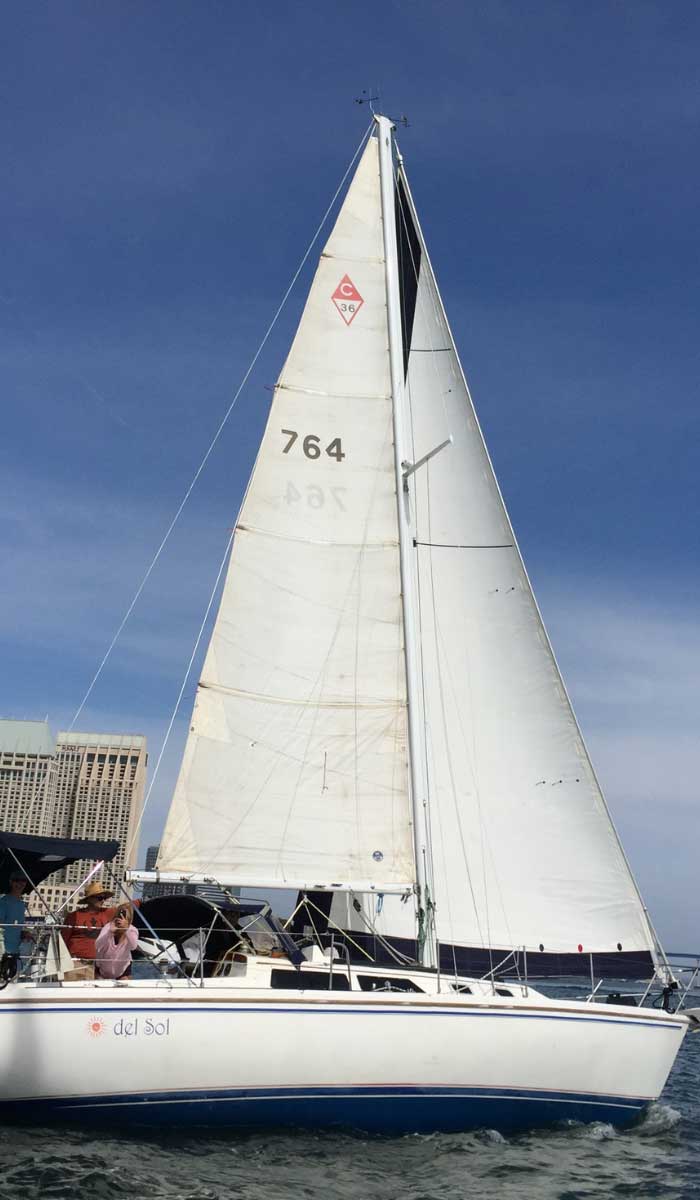 All About Your Catalina 36
Rig Specifications
These are the specifications provided by the designers, but even from the factory, these boats may not be identical. The reason for this is that the sail industry often contracts manufacturing to different sources in order to achieve economies of scale. What this means is – your Catalina 36 may be more unique than you initially thought.
It's important to note that boats are also frequently customized, so if you suspect that work has been done on yours, it's best to take your own measurements. When ordering a sail, we will advise you if using the manufacturer's specifications is appropriate, or if we require you to complete our own measurement forms.
I: 44.75 ft / 13.64 m
J: 14.33 ft / 4.37 m
P: 39.00 ft / 11.89 m
E: 12.00 ft / 3.66 m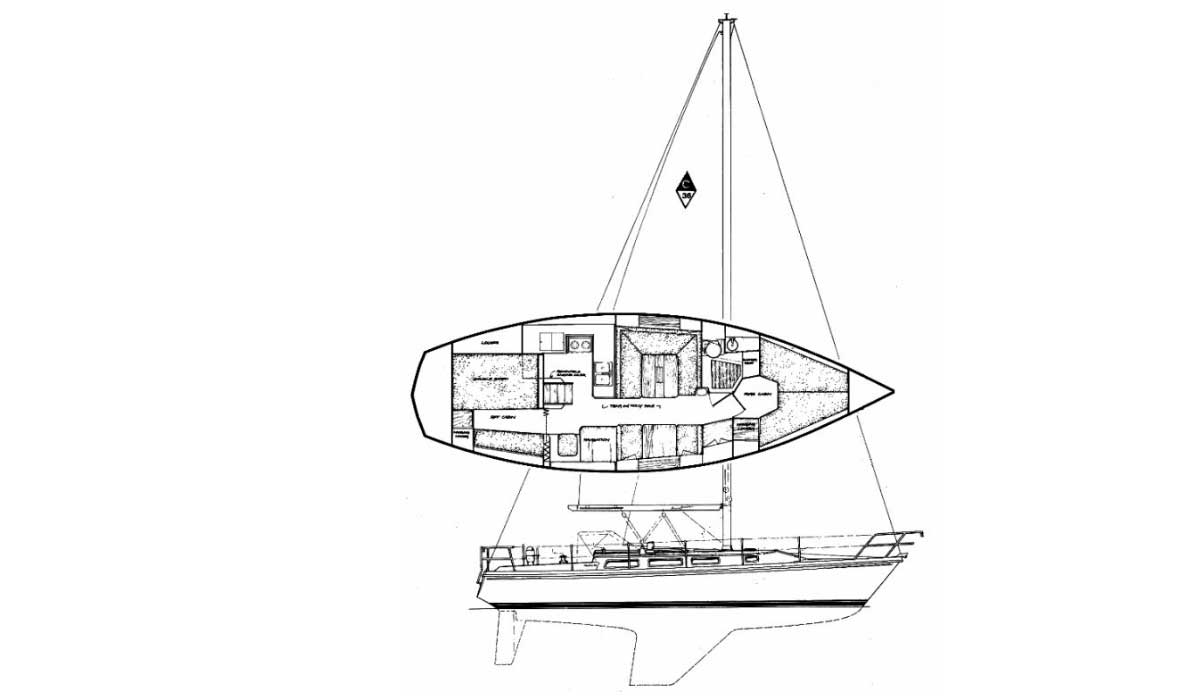 Design and Construction
The Catalina 36 has a solid fiberglass hull that is incredibly durable and robust. The deck is constructed using a balsa core, which provides excellent insulation and sound dampening properties. The boat's interior is crafted with high-quality materials and offers ample space for passengers.
Interior Features
Below deck, the Catalina 36 offers a spacious and comfortable living area. The boat's layout includes a large salon with U-shaped seating and a centerline table, perfect for hosting dinner parties or relaxing after a long day of sailing. The galley is equipped with a two-burner propane stove, refrigerator, and plenty of storage space for provisions.
The Catalina 36 features two private staterooms, including a large aft cabin with a queen-sized berth and ample storage space. The boat's head is equipped with a shower, sink, and electric marine toilet, making it easy to maintain hygiene and cleanliness while at sea.
History
The Catalina 36 is a classic mid-sized cruising sailboat that was first introduced in 1982 and produced until 1995. Catalina's design has been proven to be an excellent sailboat that has stood the test of time. The original Catalina 36 was designed with comfort and practicality in mind, making it a great option for sailors who love to go on long-distance cruises. With a length overall of 36'0″ and a beam of 11'11", the Catalina 36 offers ample space both on deck and below.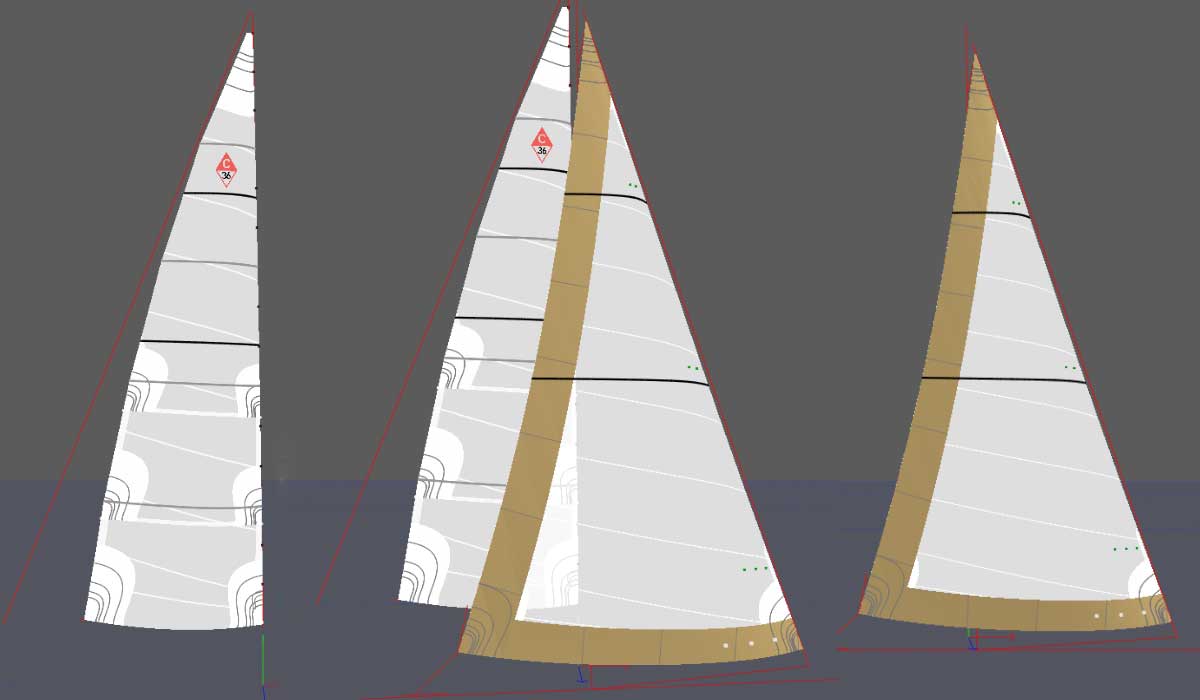 Sailing Performance
The Catalina 36 is known for its stable and predictable performance, making it a great choice for both novice and experienced sailors. The boat has a moderate displacement and a Fin with Spade rudder hull type, which allows it to easily navigate shallow waters and stay stable through coastal wave patterns.
The Catalina 36 is equipped with a standard 23 hp diesel engine, which provides ample power and reliability. The boat has a maximum speed of 6.7 knots and a cruising speed of around 5 knots, making it a comfortable choice for longer journeys.
Overview
The Catalina 36 is an excellent sailboat that offers comfort, practicality, and reliable sailing performance. Its solid construction and spacious interior make it an excellent choice for those who love to go on long-distance cruises. The Catalina 36 has proven to be a classic sailboat design that still holds up to this day.
Recommended Sails For Your Catalina 36
We would love to help you enhance your sailing experience on your Catalina 36. That's why we have put together a list of expertly curated sail recommendations just for you. You can find more information about each sail and what makes our sails stand out by following the links to our education page.
Request a Catalina 36 Quote
Looking to buy a new headsail or mainsail for your Catalina 36? Request a free quote from Precision Sails for a new custom sail. Our team will work with you to design the perfect sail for you.
Request a Quote