Mainsails
The mainsail is a key component of your sailing inventory. All sailboat rigs are equipped with at least one mainsail.  These sails are not always the largest or the most powerful sail on the boat, however they are key to the performance of your boat.   The configuration of your mainsail is only  limited to your imagination and your rig.  Multiple reefing points to reduce sail area can be designed into your sail, full battens can be added to increase the size of your mainsail and visual items, like your boats insignia and sail numbers  will make your mainsail unique to you and your boat.
Each sail is proudly made from name brand cloth and hardware suppliers. Precision Sails custom designs and produces mainsails that come complete with everything you need to set sail and custom options to optimize handling, performance, and shape.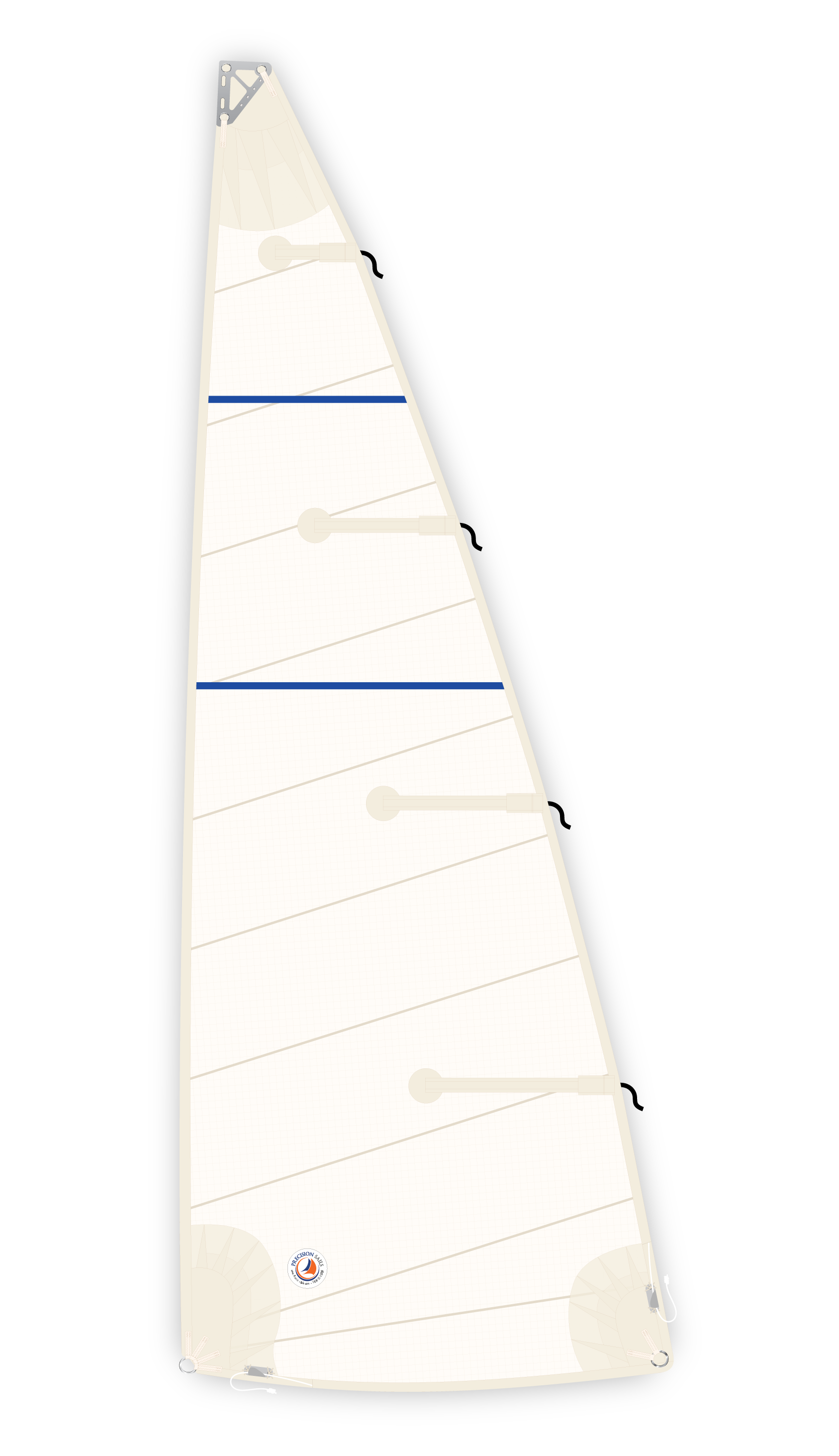 Mainsails that'll stand the test of time, no matter what you're up to.
When you request a quote for a new or replacement mainsail from Precision Sails the base price you see will include everything you need to get sailing. All of our mainsails come standard with partial battens, a single reef, block reinforced corners, luff sliders, cunningham, a loose foot with heavy clew slug, leech and foot lines, aluminum headboard, draft stripes, and tell tales.
Need a second reef, offshore reinforcements, or full battens? No problem! We include the prices for these options right on our quotes. Learn more about some of the options we offer to customize your sail below.
Precision Sail's Tip: When choosing a mainsail you'll want to carefully consider how you plan to use your sail. Each sailcloth has different properties which are better suited for different applications.
Mainsail Options: What's Customizable?
At Precision Sails, we take sail customization seriously. To ensure your mainsail performs exactly as you need it to we offer the following customization options.
Sail Details: It's All About Precision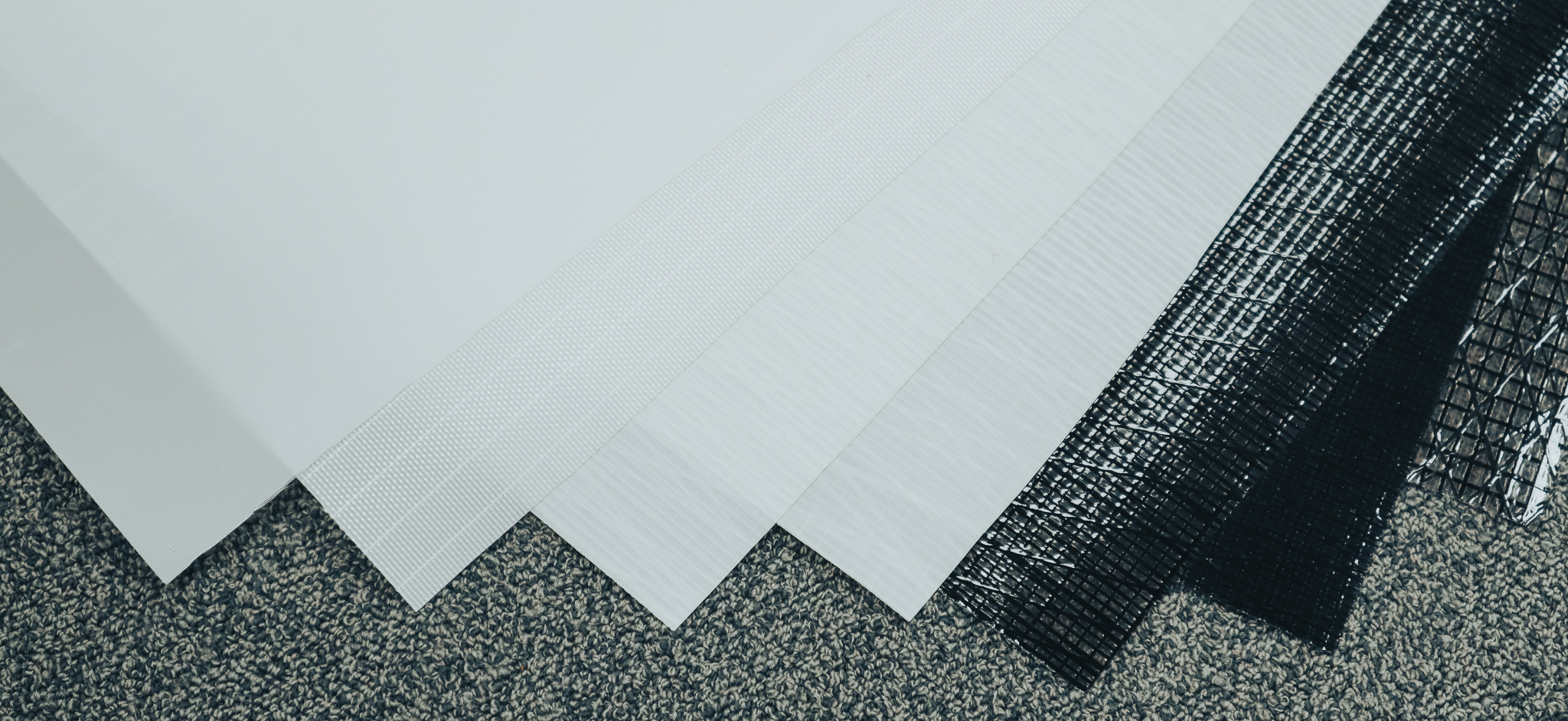 Sail Cloth
All of our sailcloth comes from the following top brands in the industry: Contender, Dimension-Polyant, Bainbridge International, Mazu, and Challenge. Our sail consultants help narrow down your options by choosing the appropriate cloth weight based on your specific requirements, the type of sailing you do, and the specifications as set out by the appropriate cloth manufacturer.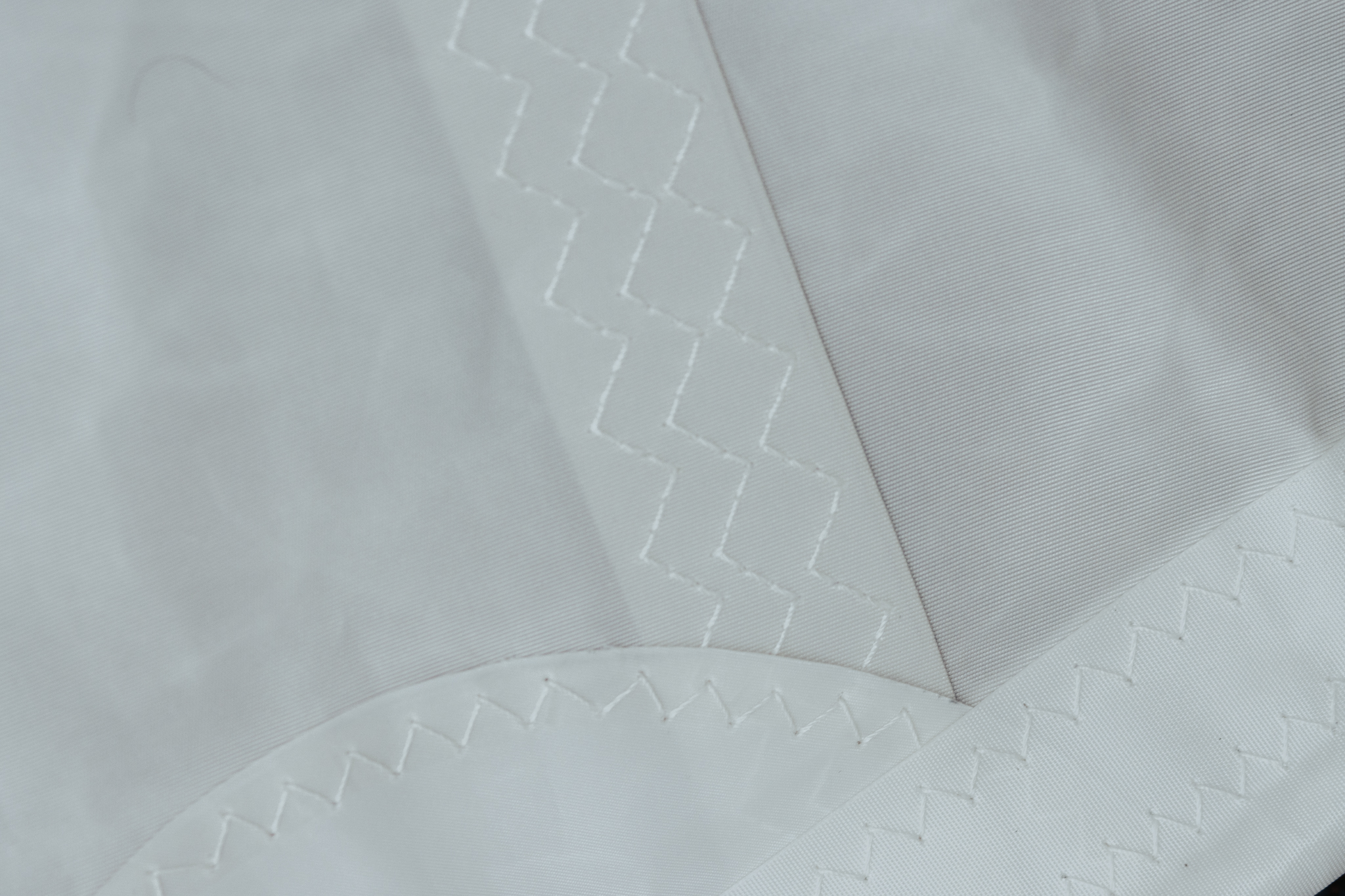 Stitching
UV protected waxed white thread is used on all our sails. Thread weights come in V30, V46, V69, V92, V138, V207. Tenara, Gore-Tex thread, and different color upgrades are available. Triple step zigzag stitching on all seams adds strength and stops broken threads from unraveling like a row of standard zig zag stitching. Where a small sail may have one row of stitching, a large sail could have four or more. Need more security? The offshore package adds wider seams for extra rows of stitching.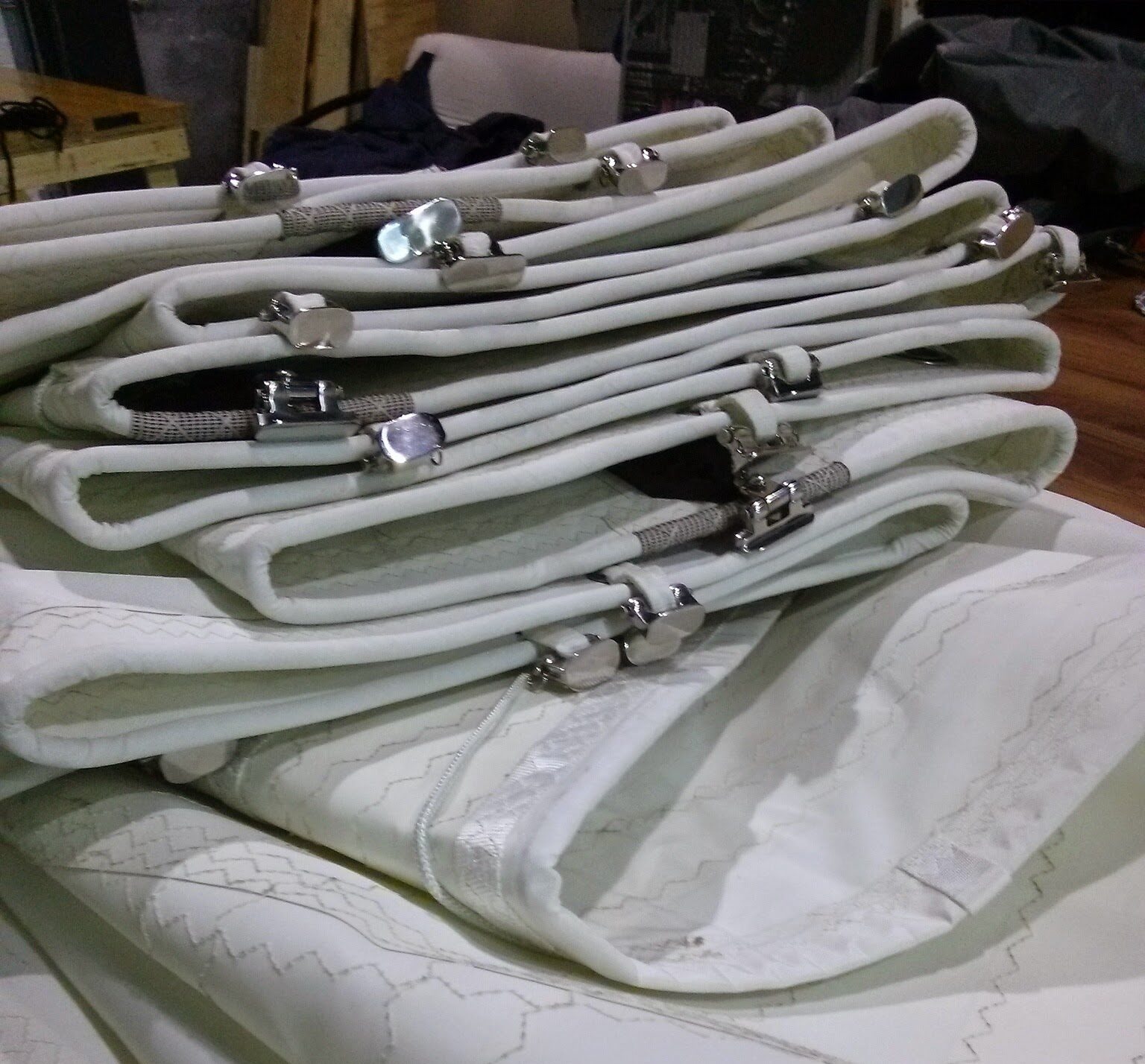 Luff Attachment
Whether your sail has a bolt rope luff, a UHMW Nylon slider, or you would like webbing loops to supply your own custom sliders, we can find the correct attachment for your luff. Reinforcement patches, chafe protection, and heavy-duty press rings secure the mainsail slider attachment points. Sliders are hand-stitched to the sail with several loops of webbing and special heavy-duty waxed thread.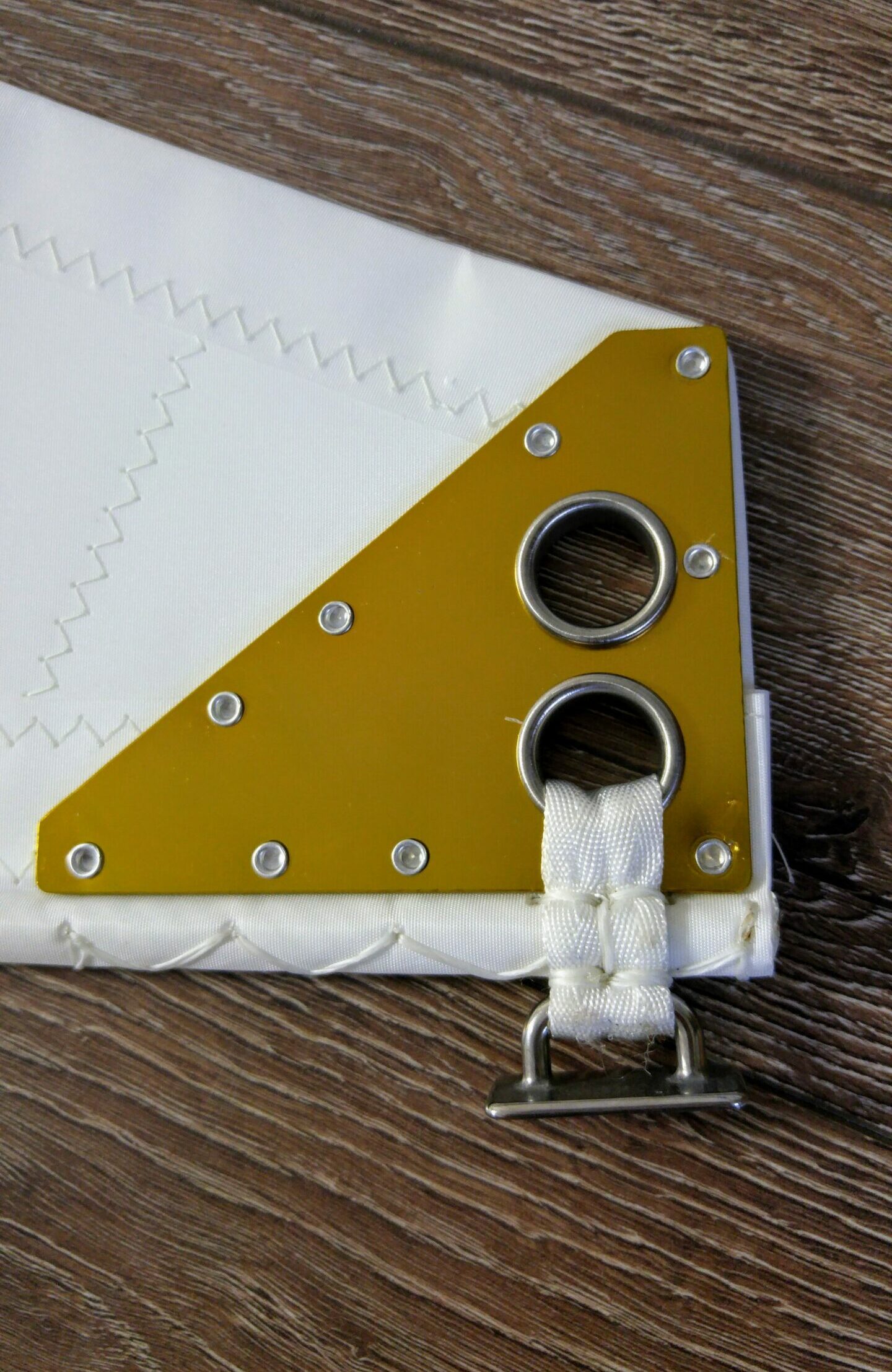 Headboards
Aluminum head boards of different sizes and styles come from Bainbridge, Challenge, and Antal. Custom headboards are also available. Webbing is added for extra reinforcement and stronger metal sliders are used to secure the sail at the head.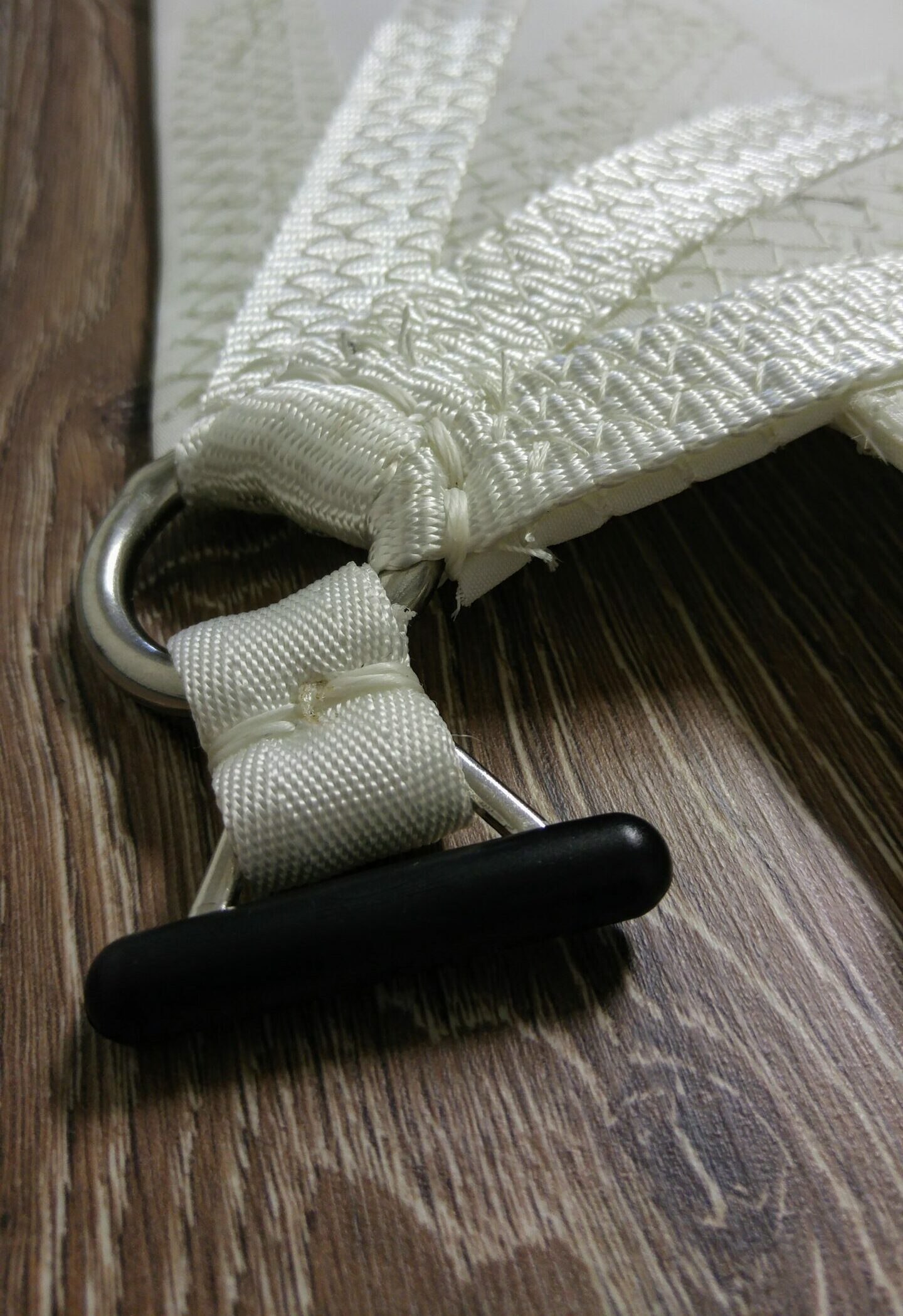 Foot & Clew
Our standard mainsails come loose footed to give you a modern design that emphasizes performance and ease of use. Large diameter heavy duty press rings are used on the clew of your mainsail. These rings come in 14mm, 20mm, 25mm, 30mm, 35mm, 40mm, 50mm, and 60mm sizes. A sail designer will select an appropriate size to be used for your sail. Depending on your configuration a clew slug may also be added. A heavy-duty metal clew slug is attached to the clew corner if your rig does not have an out-haul car. This slug holds your sail down to your boom in the vertical direction just like a clew car would. The slug is webbed on with multiple layers of webbing strap and slides easily along the boom.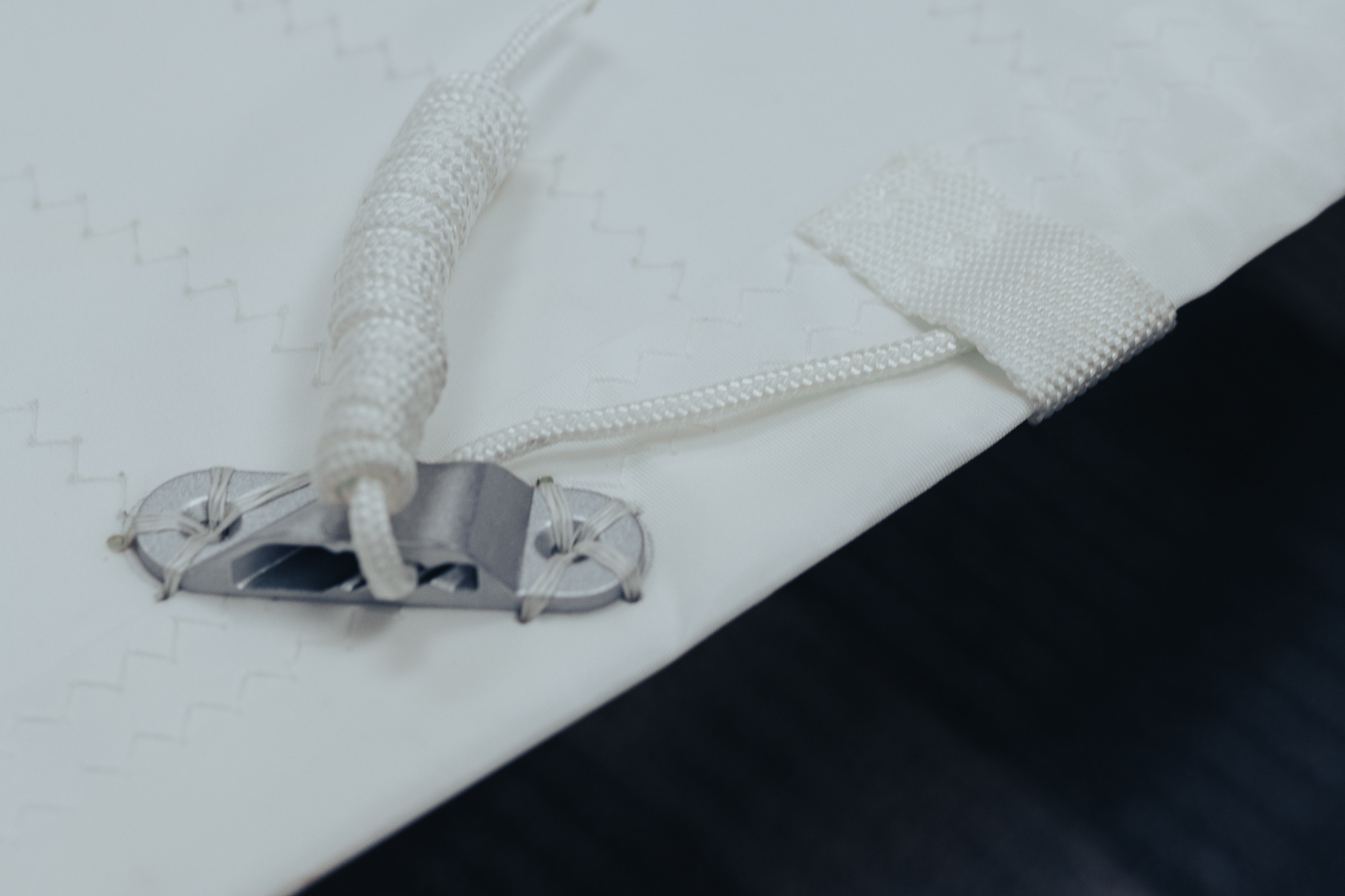 Lines & Cleats
Strong leech and foot lines prevent fluttering and cloth fatigue. Our lines come in Kevlar, Polyester, and Vectran. Proper tension is maintained with quality alloy cleats to ensure your leech and foot lines are always secured. Velcro style cleats are also available to prevent your lines and cleats from catching.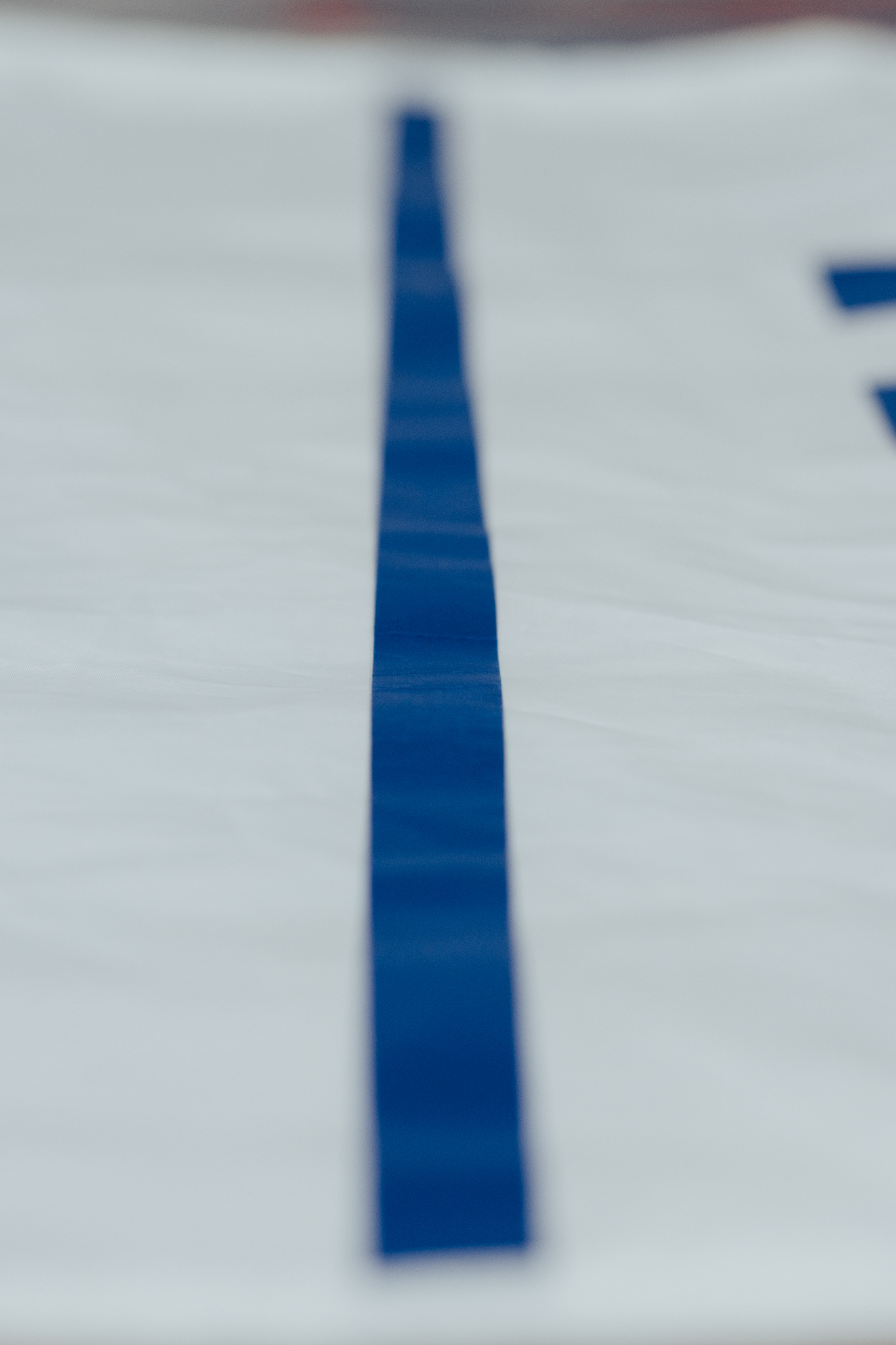 Sail Indicators
Highly visible draft stripes help determine your sail curvature. They come standard in these colors: blue, green, red, black, white, and grey. Draft stripes come in three configurations: multi-stripes, singles stripes, or none at all. Quality wool tell tales are placed on both sides of your headsail and nylon strips are placed along the leech of your mainsail to aid in the process of trimming. These are typically placed in 3 or more locations.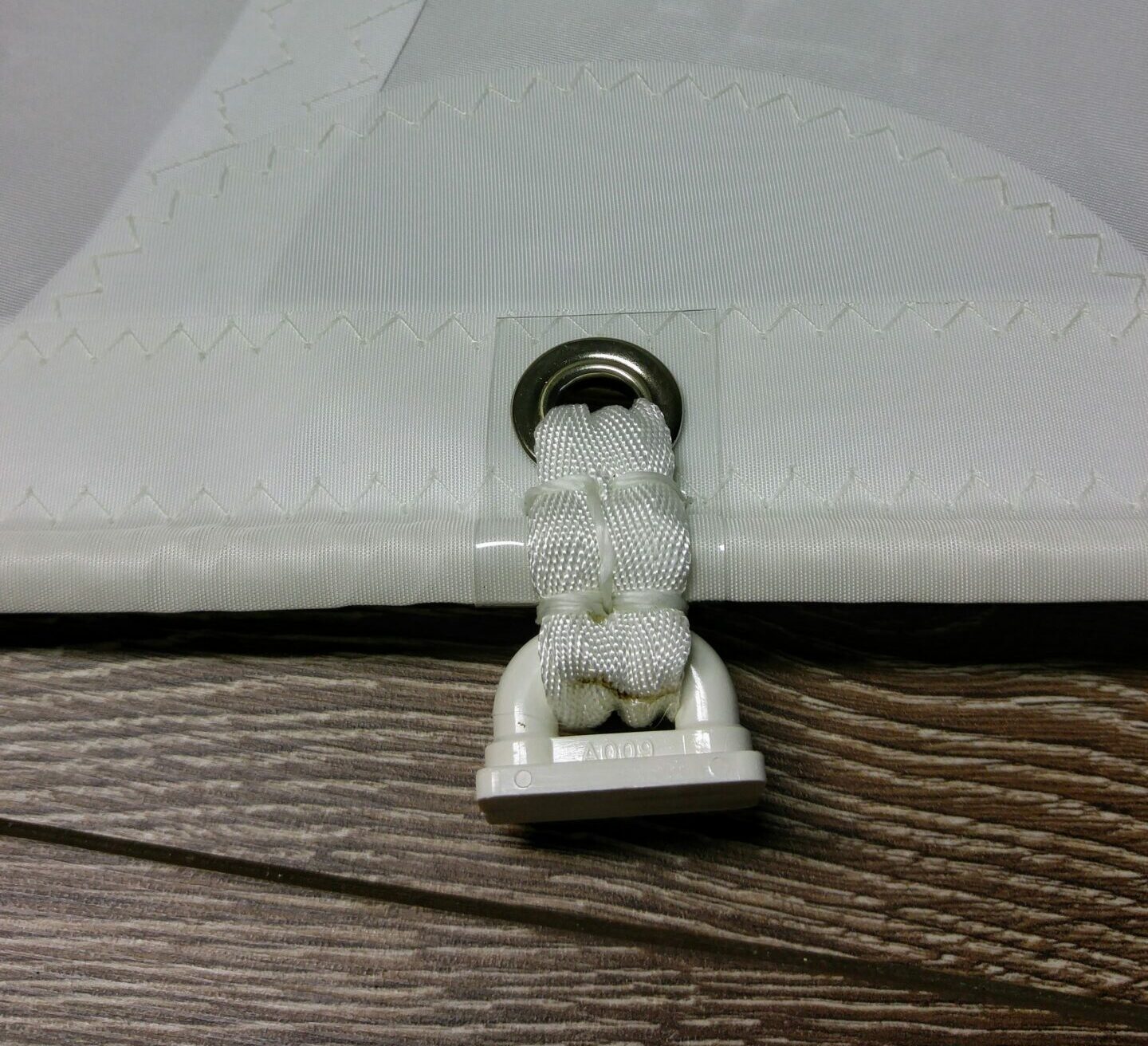 Sliders
Reinforcement patches, chafe protection, and heavy-duty press rings secure the mainsail slider attachment points. Sliders are hand-stitched to the sail with several loops of webbing and special heavy-duty waxed thread. With a wide variety of sliders available in the market finding the correct attachment is easy. By using our simple measurement form your sail designer will be able to specific exactly what your mainsail needs.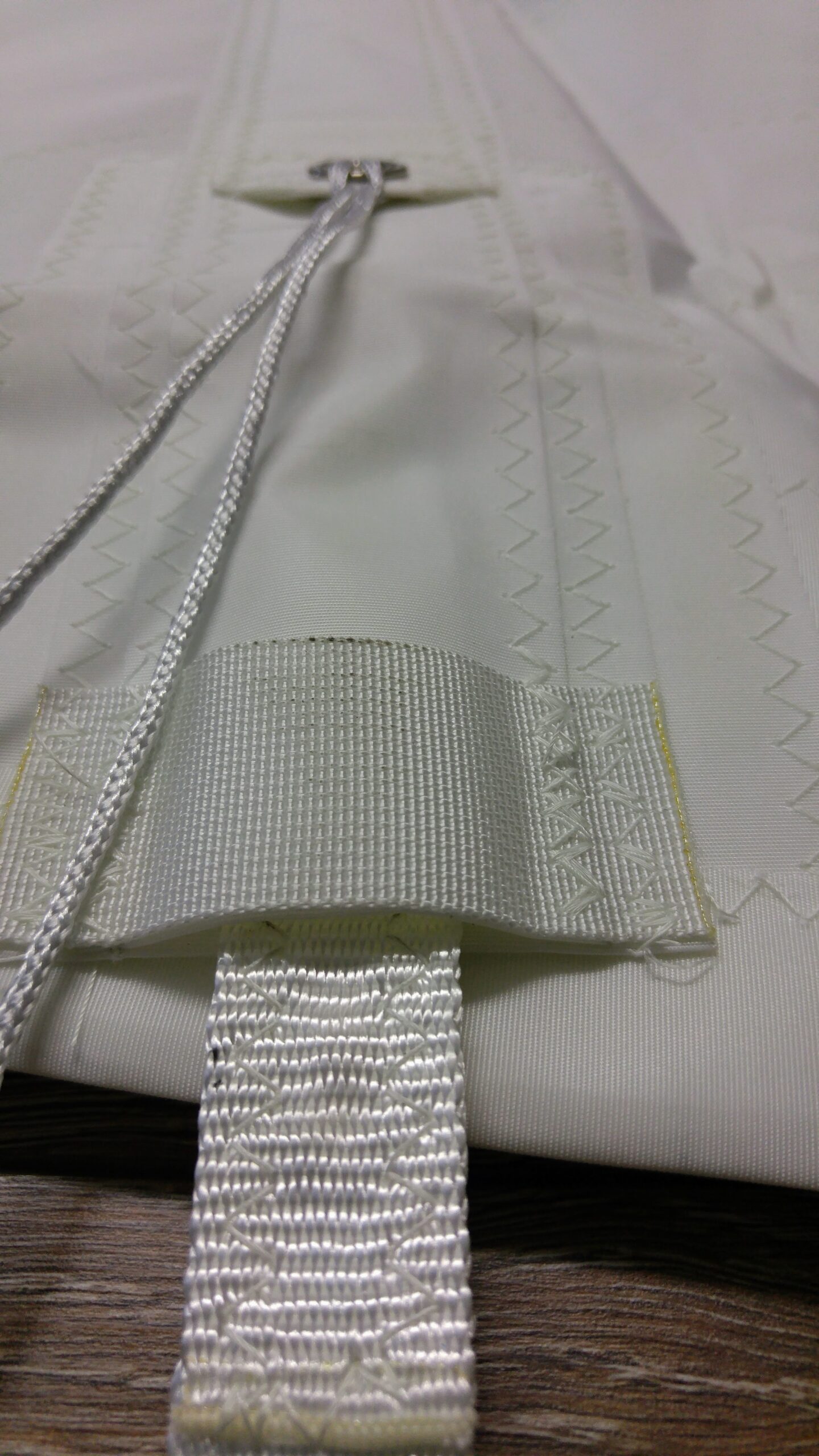 Batten Pockets
A batten pocket that performs well is essential in keeping your battens secured and in place. Extra pocket reinforcement is standard on all our sails. We offer several pocket types including, flip flop, velcro insert, tie in, and leech wrap.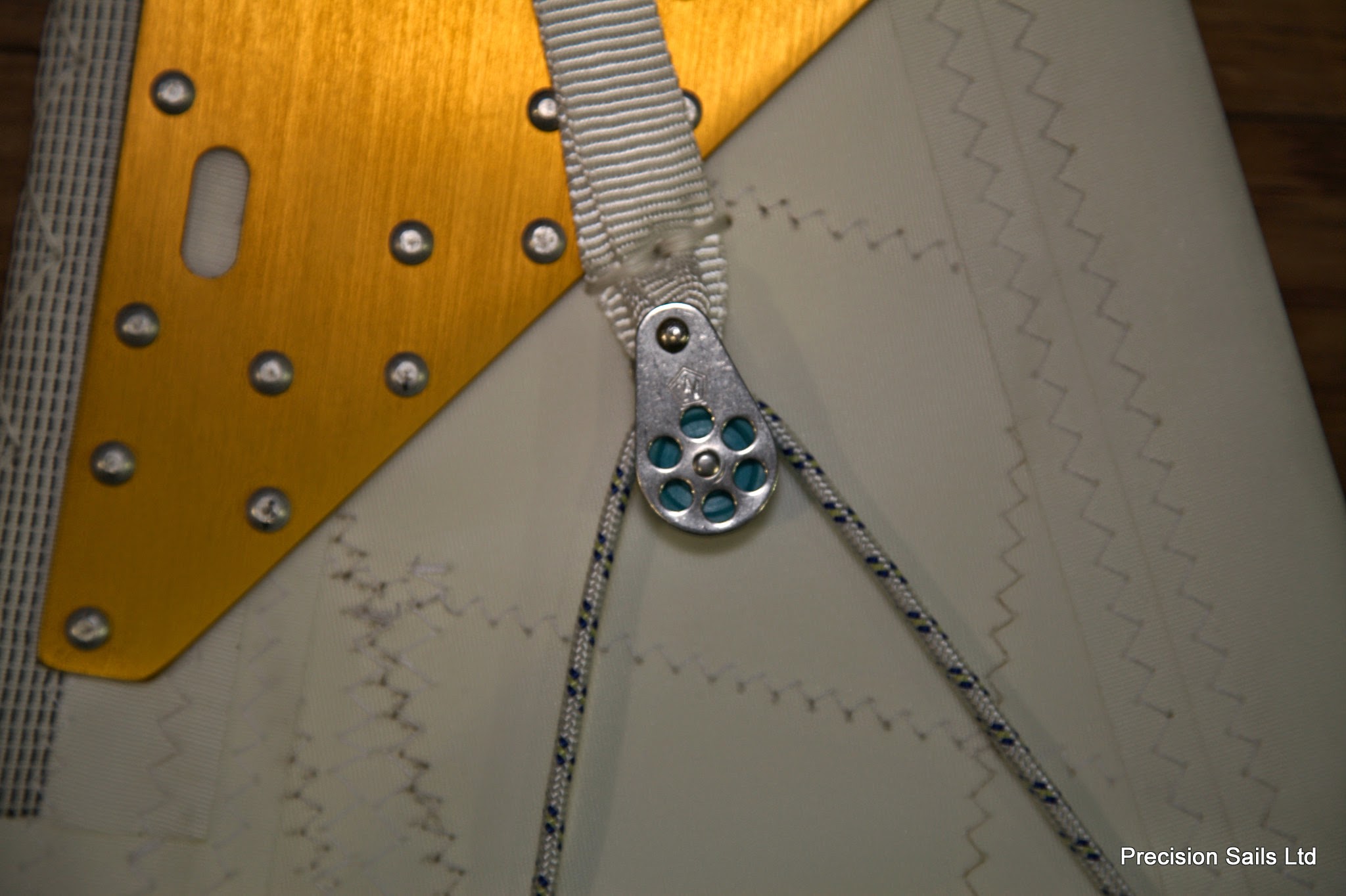 Overhead Leech Line
Standard leech lines with a cleat are included in all mainsails. Overhead leech lines are available for boats where it's difficult to reach the clew of the sail. If your clew is difficult to reach we can design a leech line that runs up the leech, around a block at the head and down the luff.
Cloth Choices
Picking the perfect cloth is one of the most important factors when building a new sail. Luckily, our experts can help you consider the pros and cons of different cloth options and we'll work with you throughout the process to make sure that we find the right fit for your sailing needs.
Mainsail Gallery
Check out some pictures of our Mainsail on Sailors Boats and in our design software! Get an understanding of the design and quality of a Precision Sails Mainsail!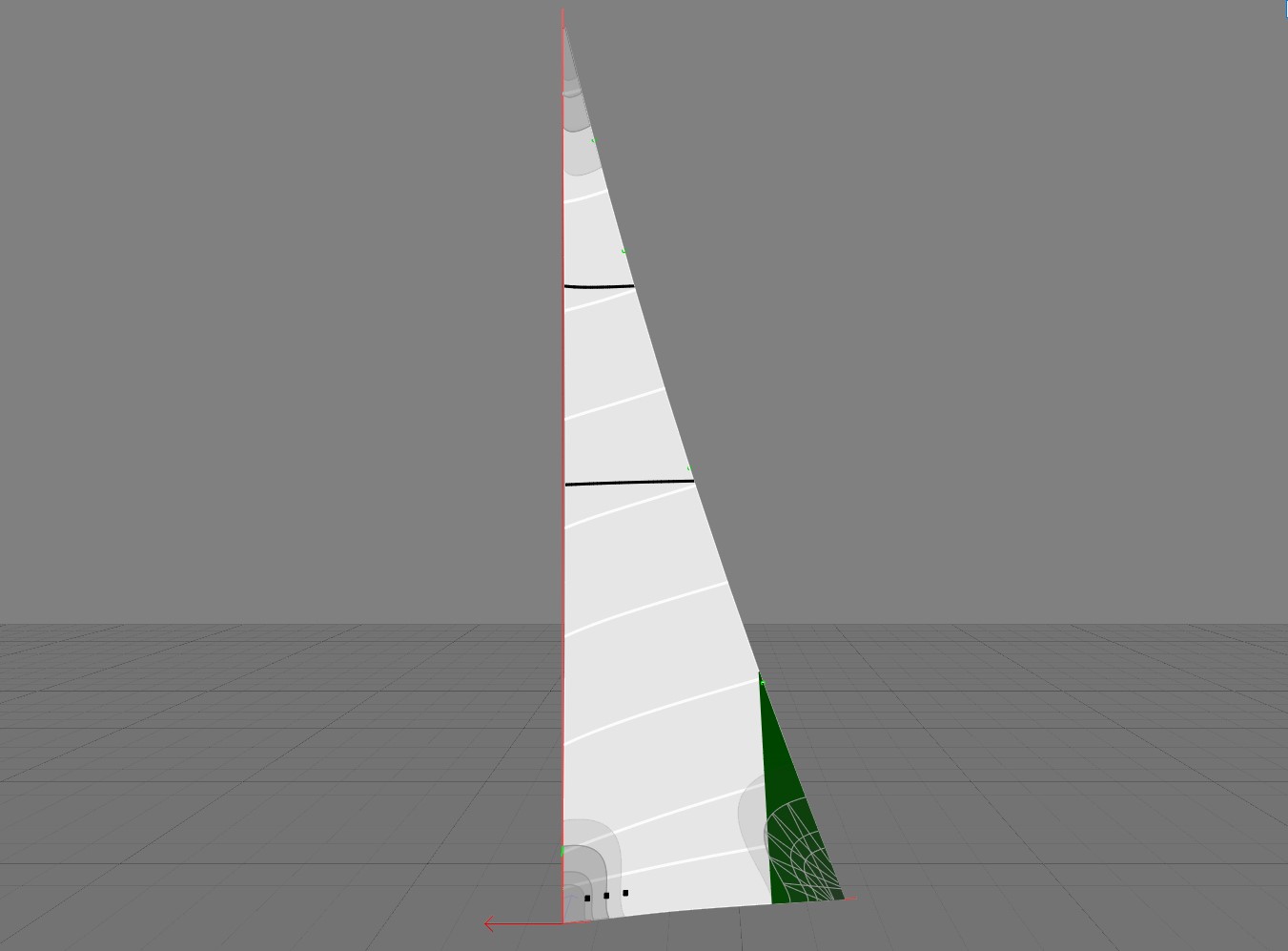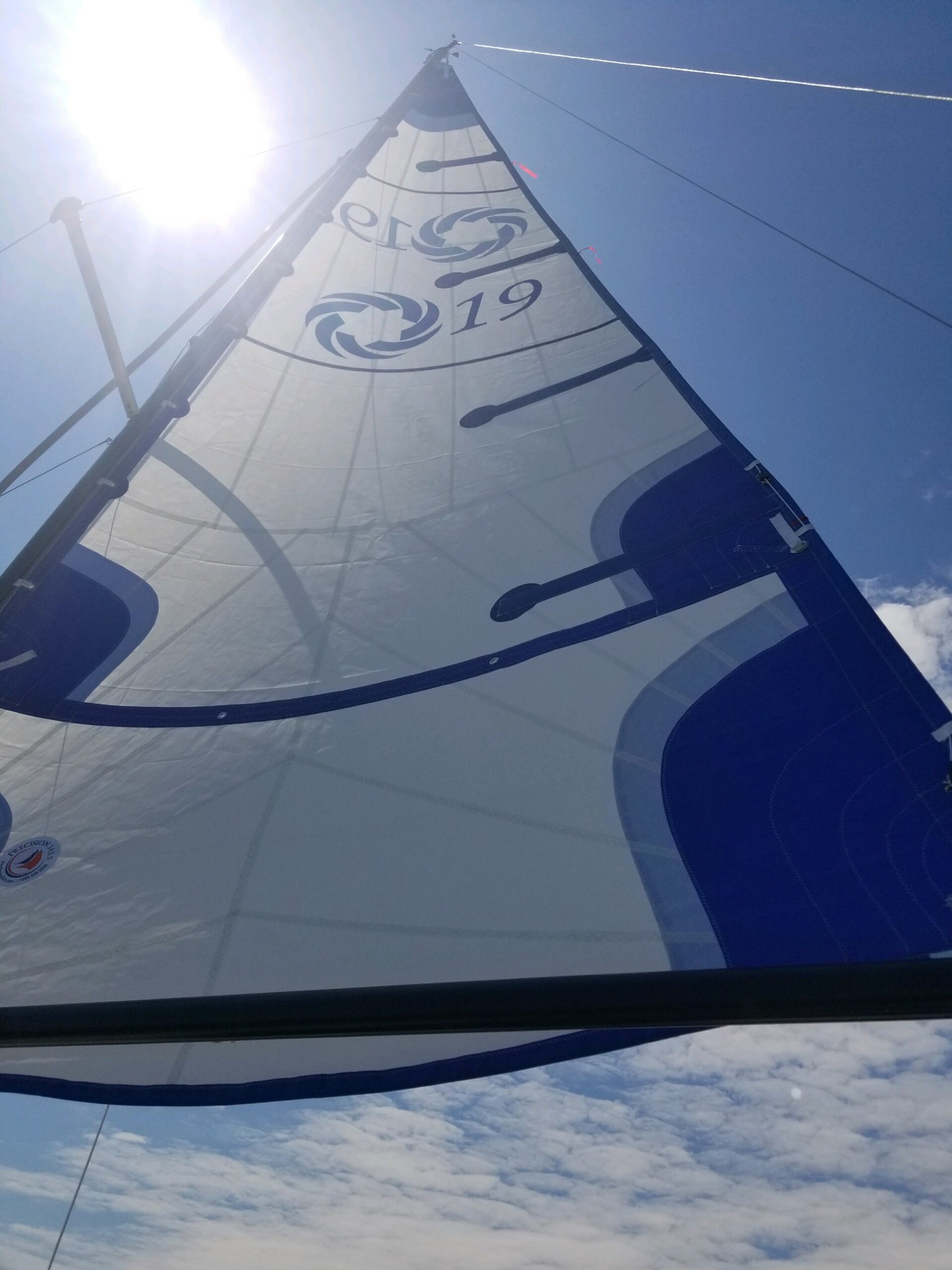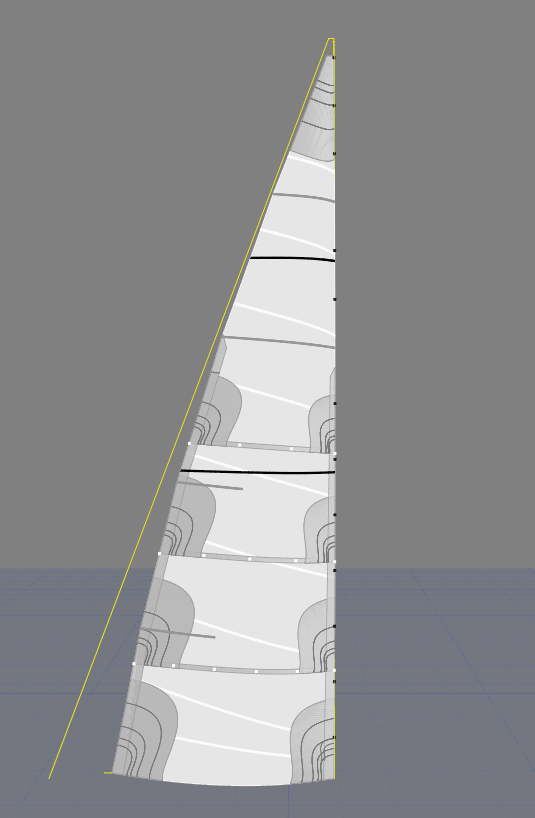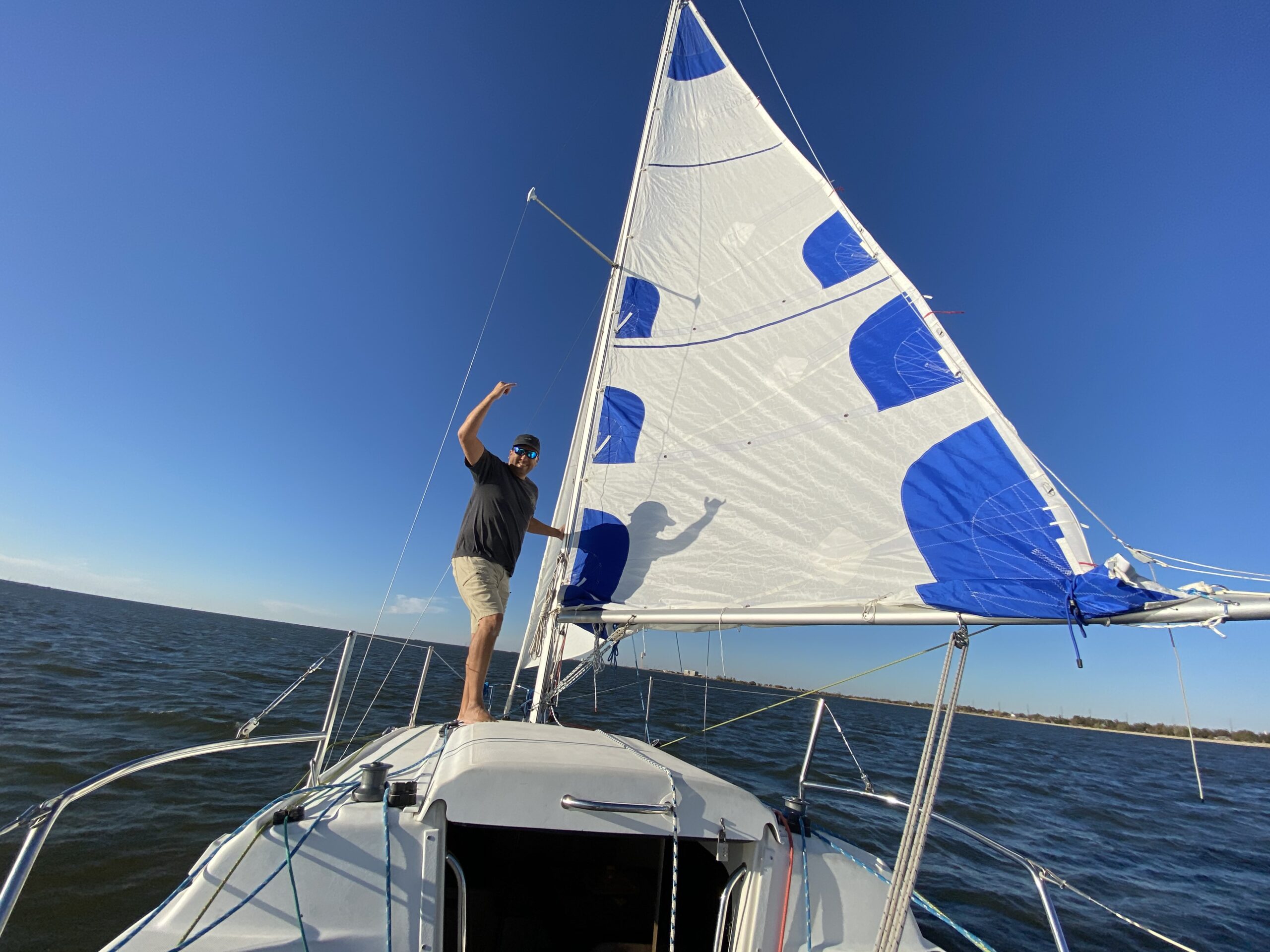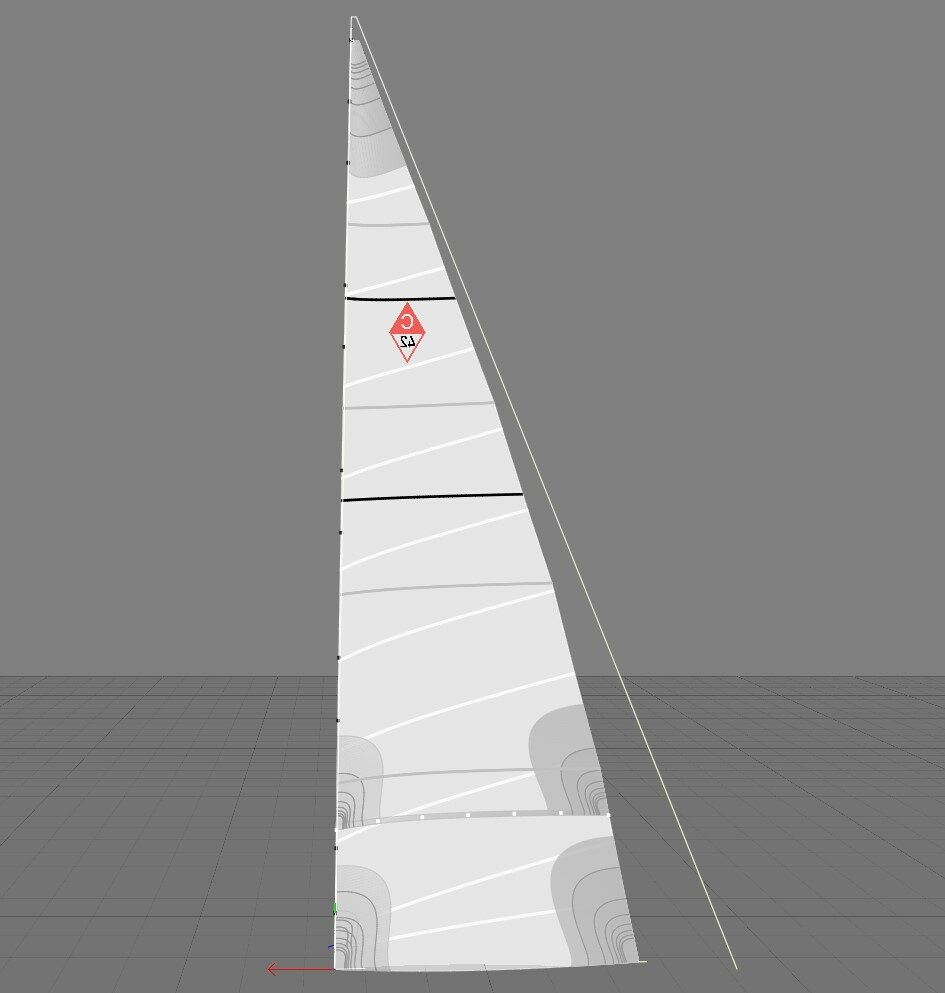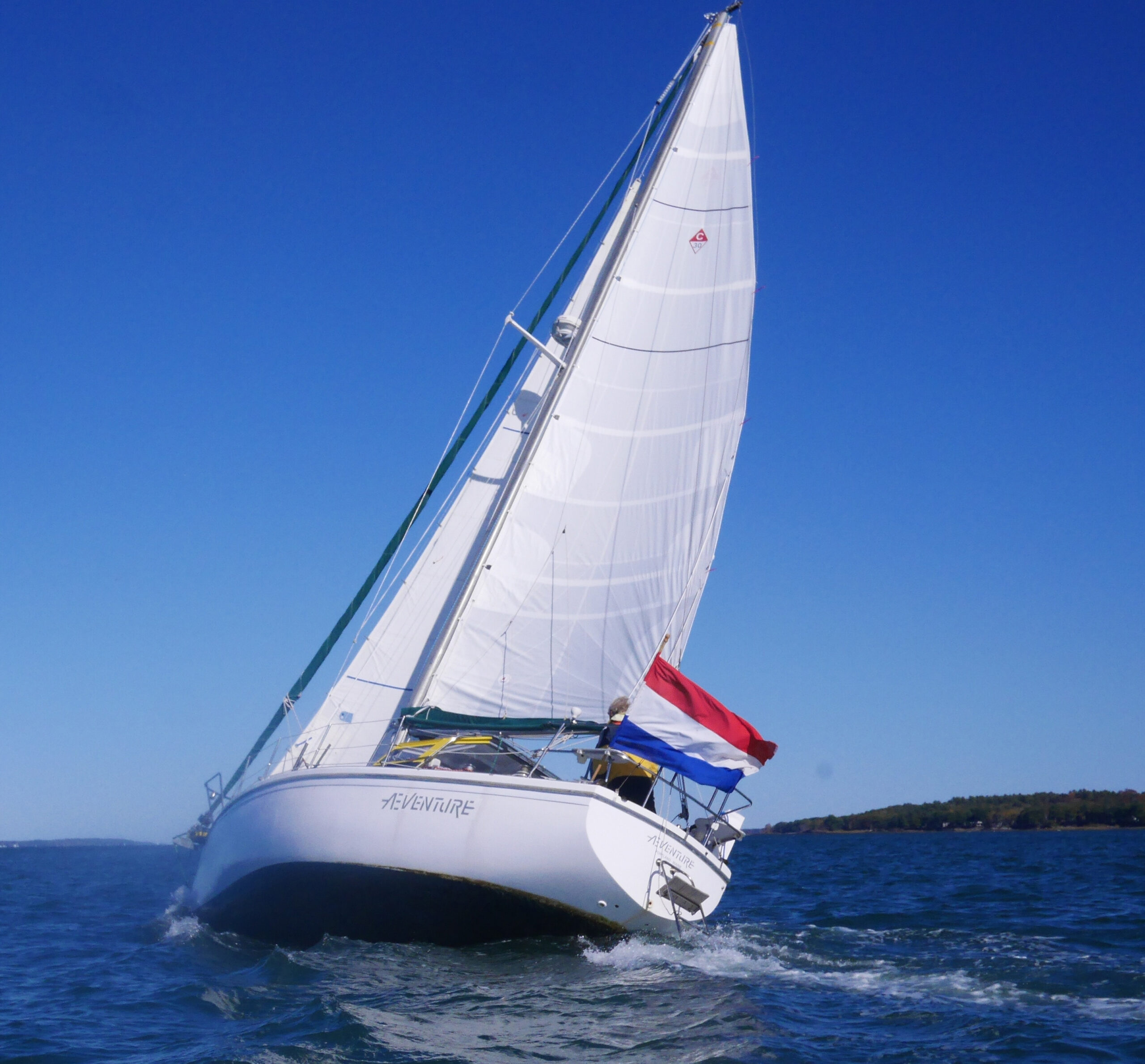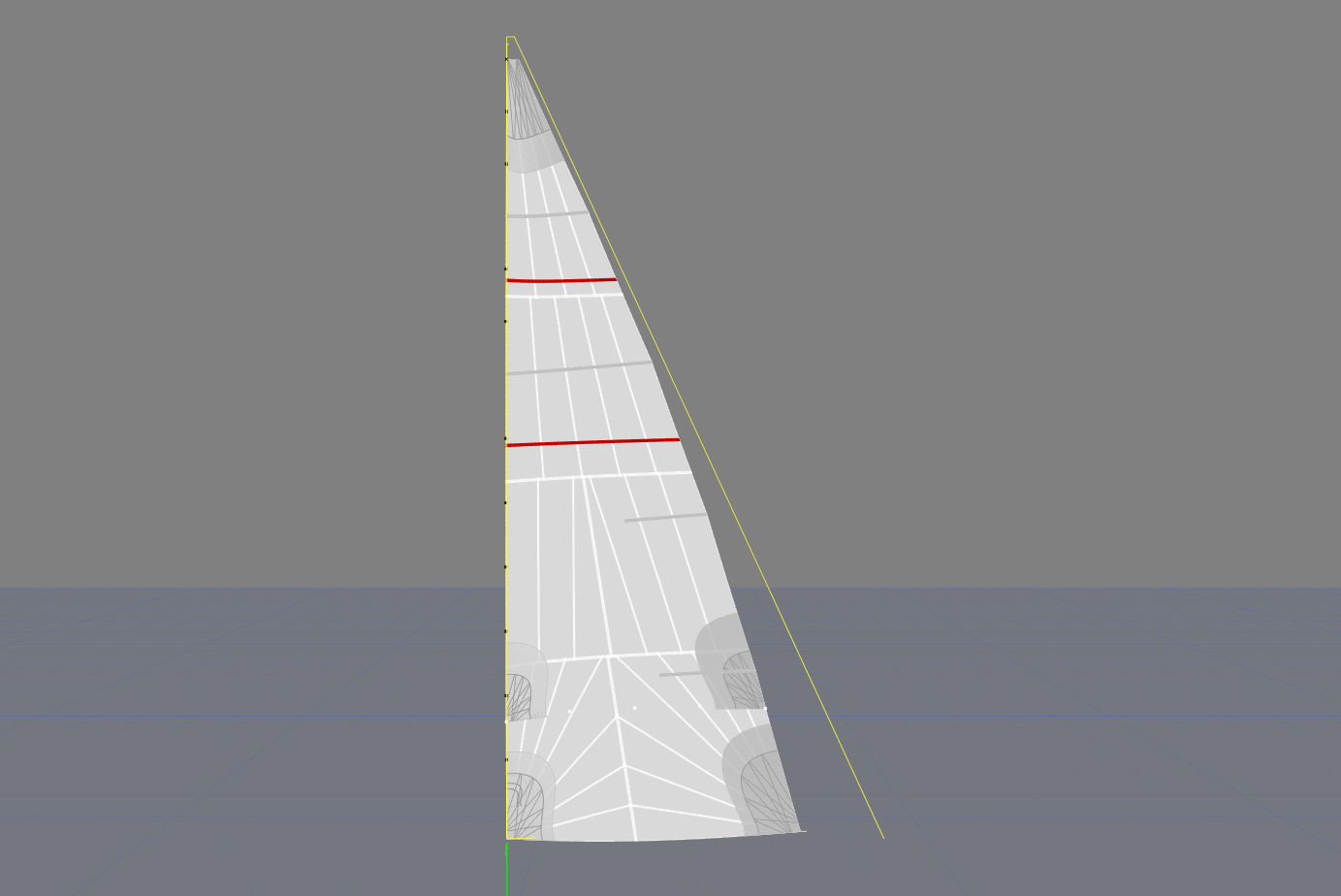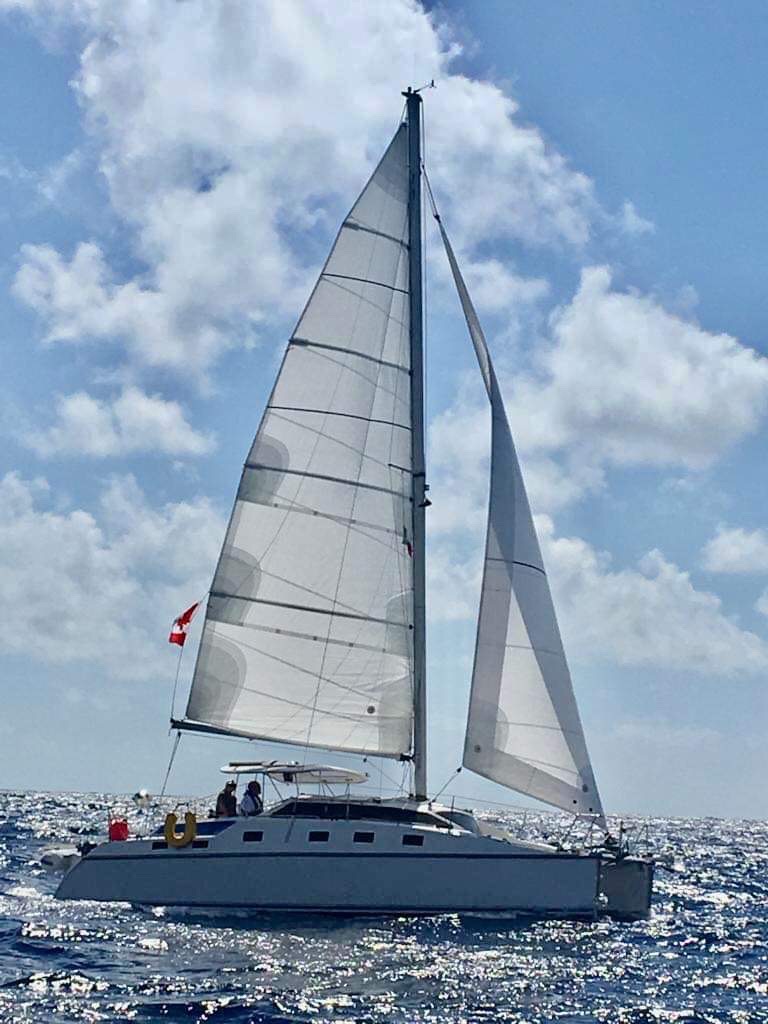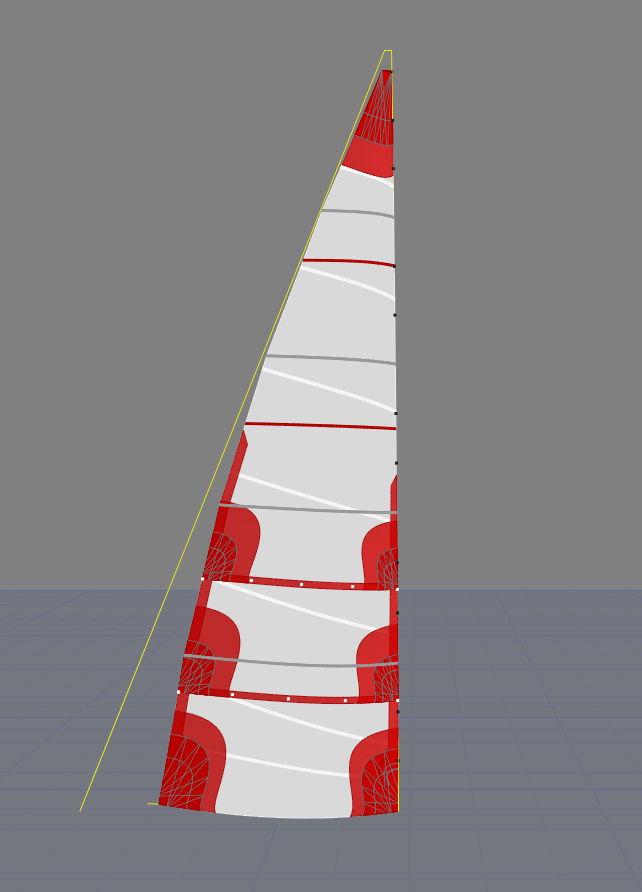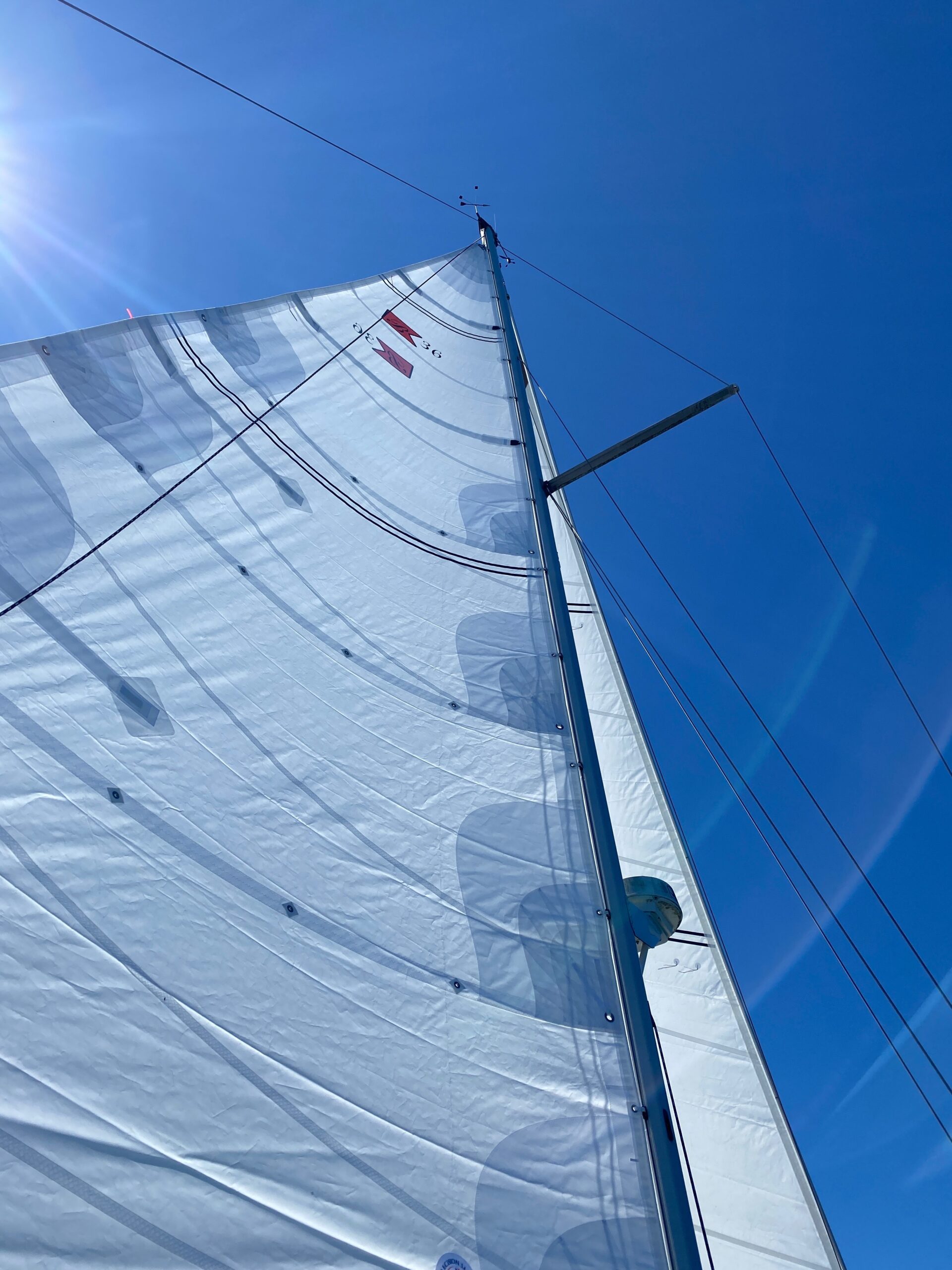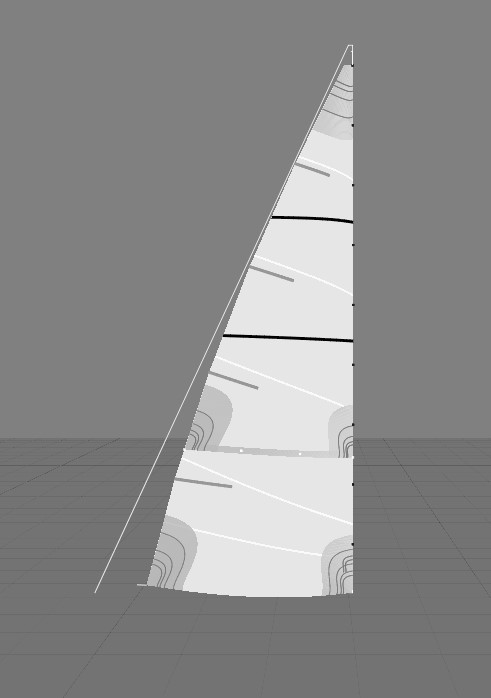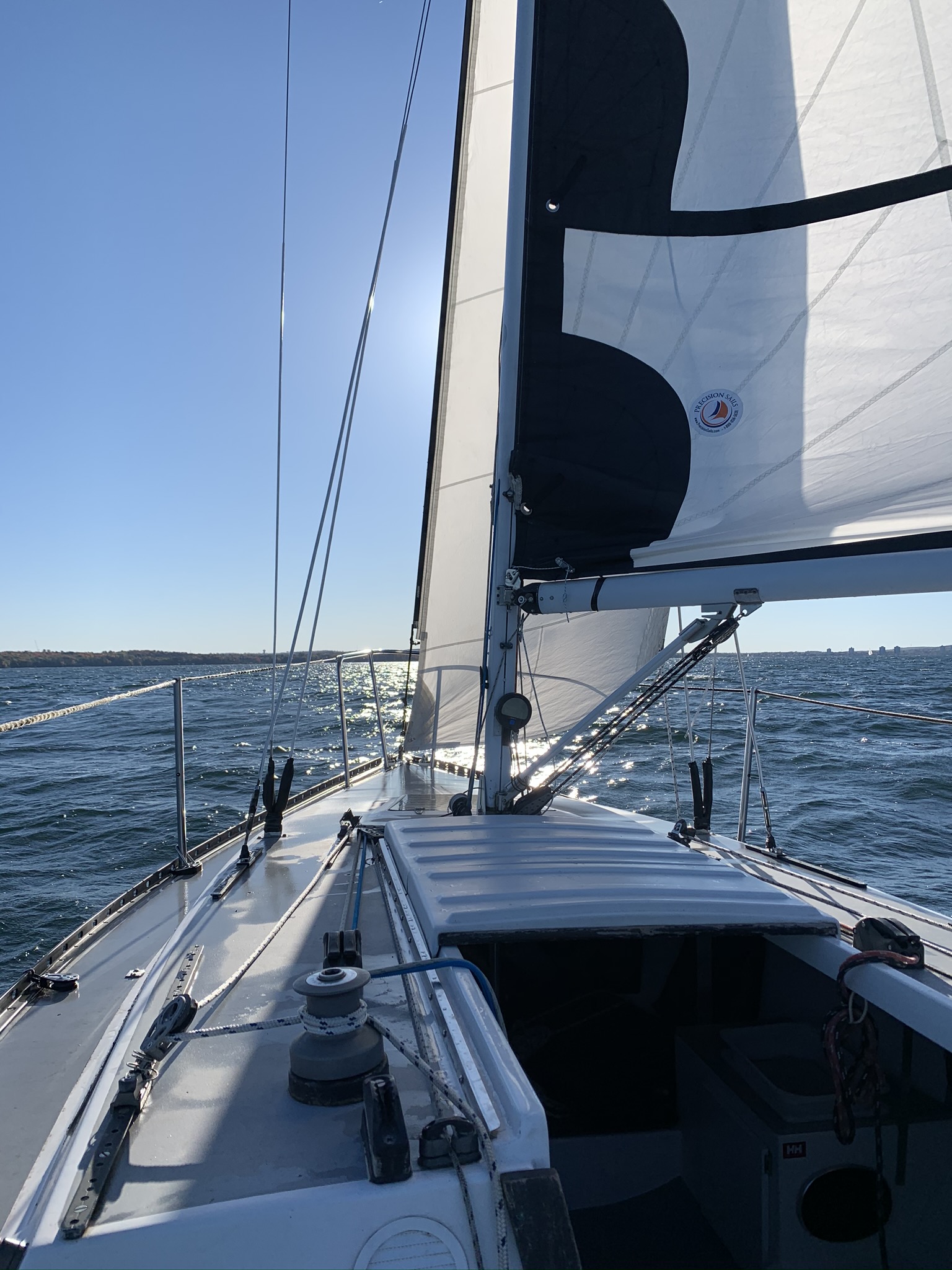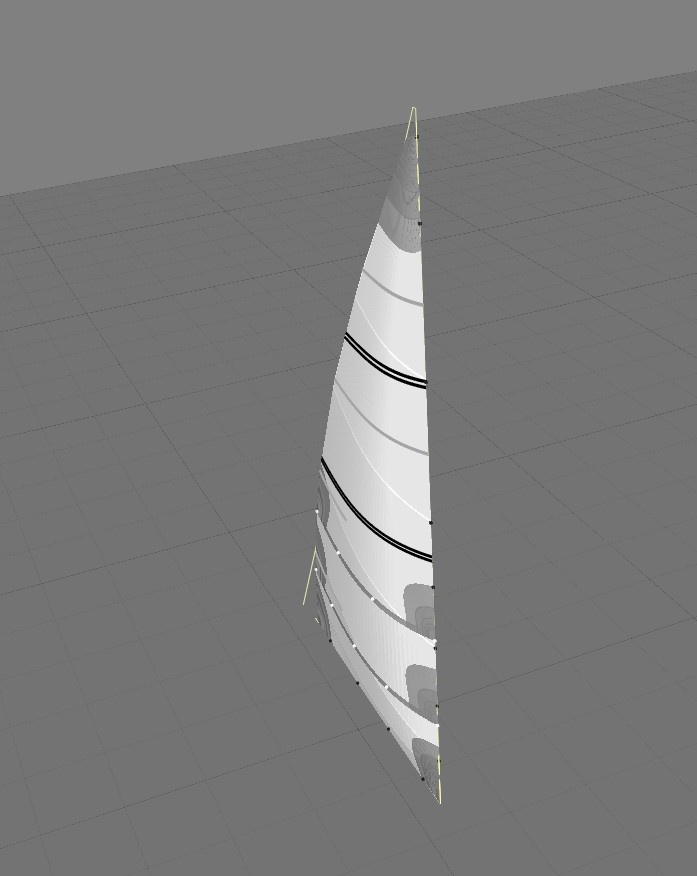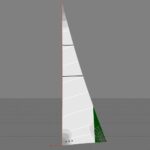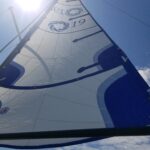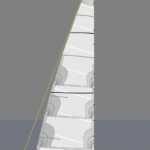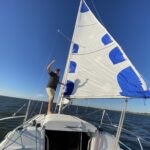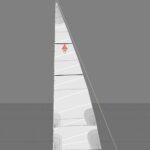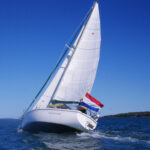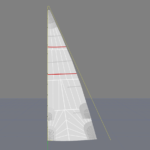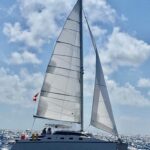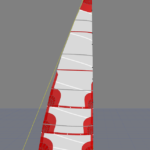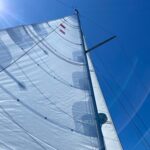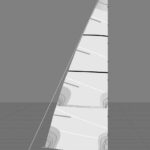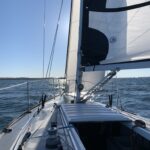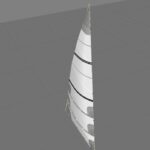 Ready to Find Your Dream Mainsail?
Submit a Quote Request today and our friendly team will be more than happy to make your dream sail come true.
Find your Sail