Symmetrical Spinnakers
Many sailors swear that using a symmetrical spinnaker is a blissful experience. Imagine throwing up the chute with beautiful colors on display for all to see on a sunny, light wind day just cruising along the water in a dead downwind run. Sounds pretty great, right?
Symmetric spinnakers are a great choice for cruisers, however, they do require more experience and crew to handle and set up properly. The symmetrical sail is just as it sounds, both sides are identical on either side of its vertical center line. Often the use of a spinnaker pole and multiple lines to precisely control the sail is required. That's why asymmetric spinnakers, in most cases, are more effective at going faster and can be simpler to use.
Cruisers are not the only ones to benefit from a symmetrical spinnaker. Because there is so much trimming potential, experienced racing crews can get a lot out of this sail.
When considering what kind of symmetrical spinnaker you want, it's important to really think about what you're planning to do with your boat. Make sure to also assess what gaps you have in your sailing inventory when making a decision. Precision Sails offers 7 size options for our Symmetrical sails, explore all of our symmetrical sail options below.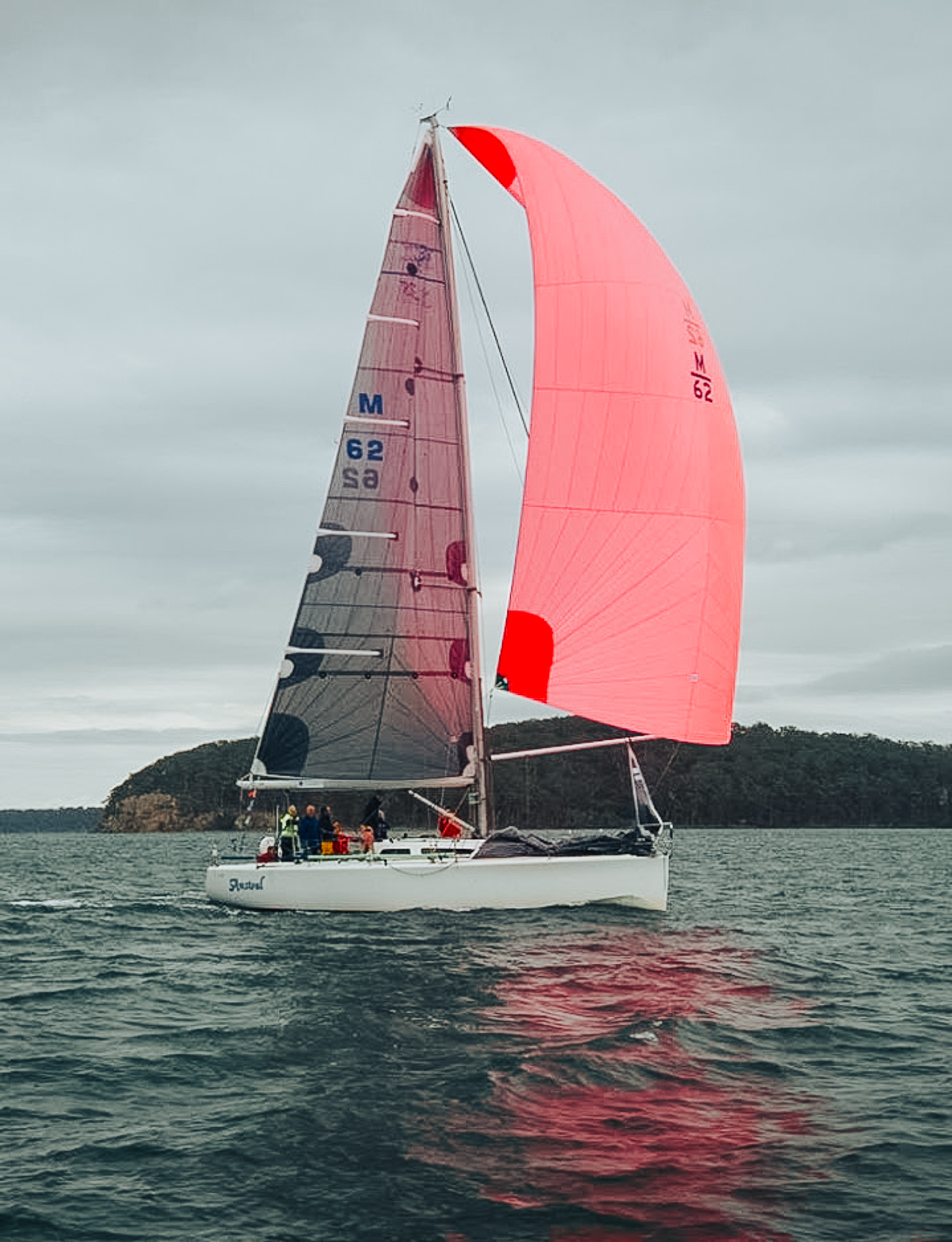 Symmetrical Cloth Options
Find Your Dream Spinnaker
Our sail consultants make it easy to understand the differences between the different symmetrical spinnakers. Book a consultation or request a quote for more information about pricing for an symmetrical spinnaker.
Request A Symmetrical Spinnaker Quote