"*" indicates required fields
Your Trusted Partner for Catalina 30's:
Building Lasting Relationships Through Quality and Precision
Our team of Precision Sails experts conducted extensive research on the web to gather information about the specific sailboat in question. We thoroughly scoured various online sources to compile relevant and accurate information for the boat owner. Our team carefully curated the information to ensure that it would be helpful and informative for the user. We understand the importance of having a deep understanding of your boat's features, and our goal is to provide comprehensive and reliable information that will enable boat owners to make informed decisions about their sailing experience. By sharing our expertise and knowledge, we hope to empower our customers to get the most out of their sailing adventures.
Quote my Catalina 30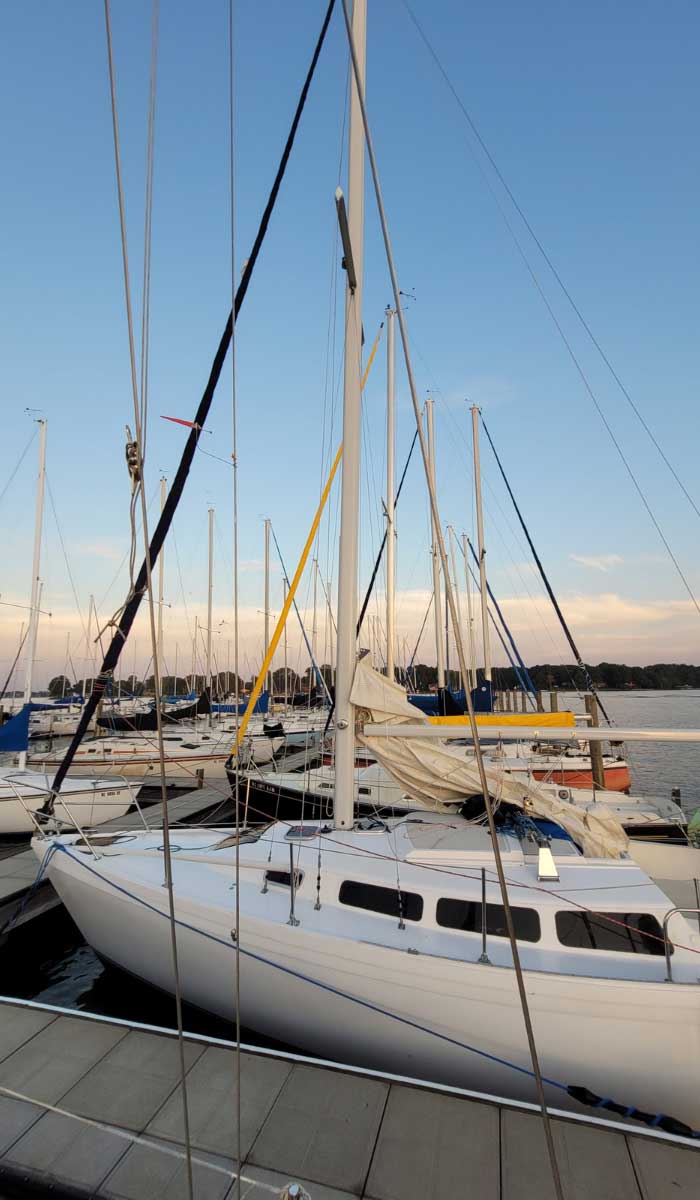 All About Your Catalina 30
Rig Specifications
These are the specifications provided by the designers, but even from the factory, these boats may not be identical. The reason for this is that the sail industry often contracts manufacturing to different sources in order to achieve economies of scale. What this means is – your Catalina 30 may be more unique than you initially thought.
It's important to note that boats are also frequently customized, so if you suspect that work has been done on yours, it's best to take your own measurements. When ordering a sail, we will advise you if using the manufacturer's specifications is appropriate, or if we require you to complete our own measurement forms.
I: 41.00 ft / 12.50 m
J: 11.50 ft / 3.51 m
P: 35.00 ft / 10.67 m
E: 11.50 ft / 3.51 m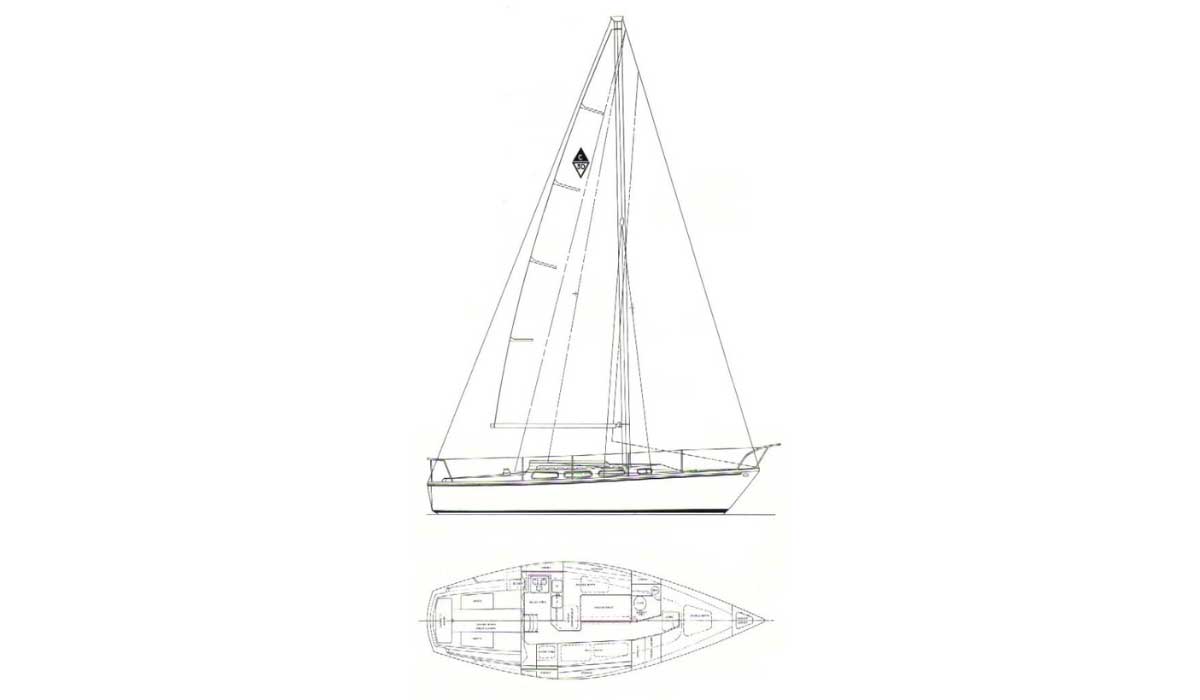 Performance
The Catalina 30 sailboat has excellent performance capabilities, with a sail area of 446 sq. ft. and a displacement of 10,200 lbs. It is a responsive boat, with excellent maneuverability and stability, making it easy to handle in a variety of weather conditions. It is also a fast boat, with a top speed of around 7 knots.
Looking for a new sail? Why not opt for a custom fit to ensure optimal performance? Simply request a quote and our team will be thrilled to design a sail tailored to your boat's precise specifications.
Features
The Catalina 30 sailboat is packed with features that make it a great boat for cruising and racing. It has a spacious cockpit with comfortable seating and a large wheel that provides excellent control. It also has a sturdy and reliable rigging system that makes it easy to hoist and lower sails. Below deck, the Catalina 30 sailboat has a spacious and well-appointed interior, with a comfortable saloon, galley, and head.
History and Design
The Catalina 30 sailboat was first introduced in 1974 by Catalina Yachts, a leading sailboat manufacturer based in California. This boat was designed by the renowned naval architect, Frank Butler, who had a vision to create a comfortable, spacious, and seaworthy boat that would appeal to both novice and experienced sailors. One of the highpoints of the success of this keelboat design is the induction into the American Sailboat Hall of Fame.
The Catalina 30 sailboat has a sleek and modern design, with a LOA (length overall) of 29'11" and a beam (width) of 10'10". It has a deep fin keel that provides excellent stability and performance, making it a great boat for cruising and racing. The interior of the boat is spacious and well-lit, with plenty of headroom, making it a comfortable boat for long trips.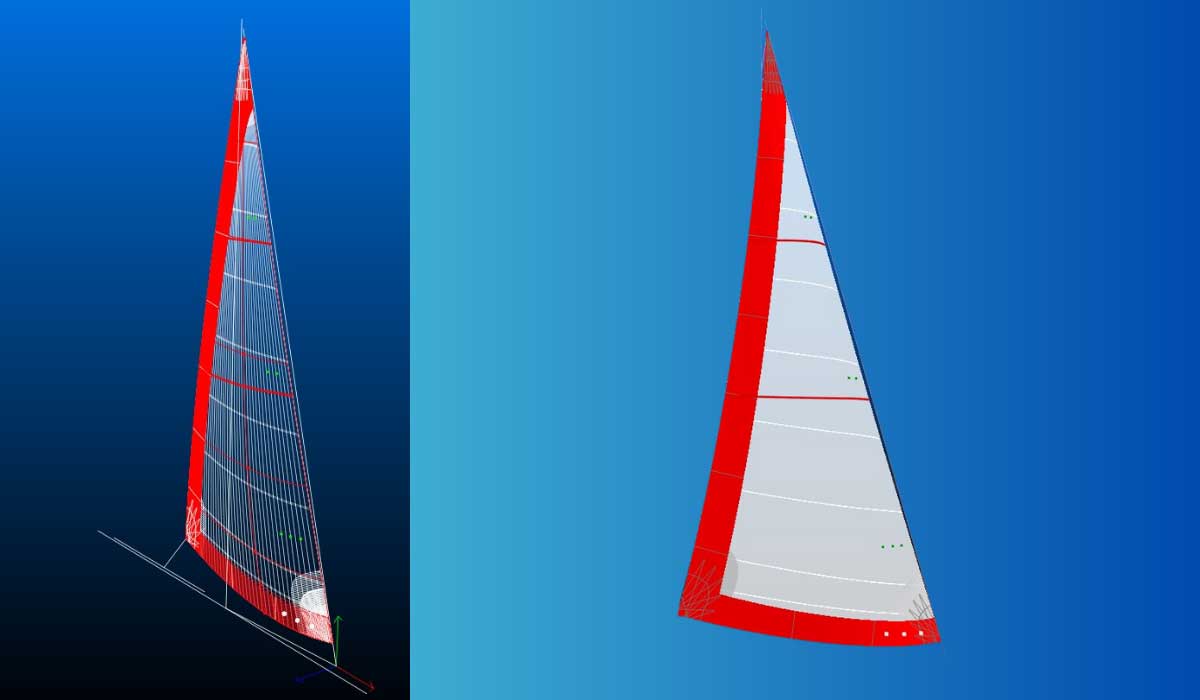 Rigging and Sail Plan
The Catalina 30 sailboat features a reliable and sturdy rigging system that makes it easy to hoist and lower sails. The sail plan consists of a large mainsail and a smaller jib, which provide excellent performance and versatility in a variety of wind conditions. If you are searching for a new sail, consider a custom fit for a guaranteed performance boost. We would love to design a sail that fits your boat perfectly.
The Catalina 30 is a Masthead Sloop style rigging, making it a simple and familiar setup for most sailors. The rigging system on the Catalina 30 sailboat is a single-spreader masthead rig, which provides excellent support for the sails and helps to improve performance. The standing rigging consists of stainless steel wire cables that are attached to the mast and the deck of the boat, providing excellent support and stability.
Overview
The Catalina 30 sailboat is an excellent choice for sailors and boating enthusiasts who are looking for a comfortable, reliable, and seaworthy boat that can handle a variety of weather conditions. With its sleek design, excellent performance capabilities, and numerous features, the Catalina 30 sailboat is a great choice for anyone who loves to sail. We hope that this guide has been informative and helpful in your search for information about your Catalina 30.
Recommended Sails For Your Catalina 30
We would love to help you enhance your sailing experience on your Catalina 30. That's why we have put together a list of expertly curated sail recommendations just for you. You can find more information about each sail and their specific uses by following the links to our education page.
Request a Catalina 30 Quote
Looking to buy a new headsail or mainsail for your Catalina 30? Request a free quote from Precision Sails for a new custom sail. Our team will work with you to design the perfect sail for you.
Request a Quote