"*" indicates required fields
Your Trusted Partner for Catalina 27's:
Building Lasting Relationships Through Quality and Precision
Our team of Precision Sails experts conducted extensive research on the web to gather information about the specific sailboat in question. We thoroughly scoured various online sources to compile relevant and accurate information for the boat owner. Our team carefully curated the information to ensure that it would be helpful and informative for the user. We understand the importance of having a deep understanding of your boat's features, and our goal is to provide comprehensive and reliable information that will enable boat owners to make informed decisions about their sailing experience. By sharing our expertise and knowledge, we hope to empower our customers to get the most out of their sailing adventures.
Quote my Catalina 27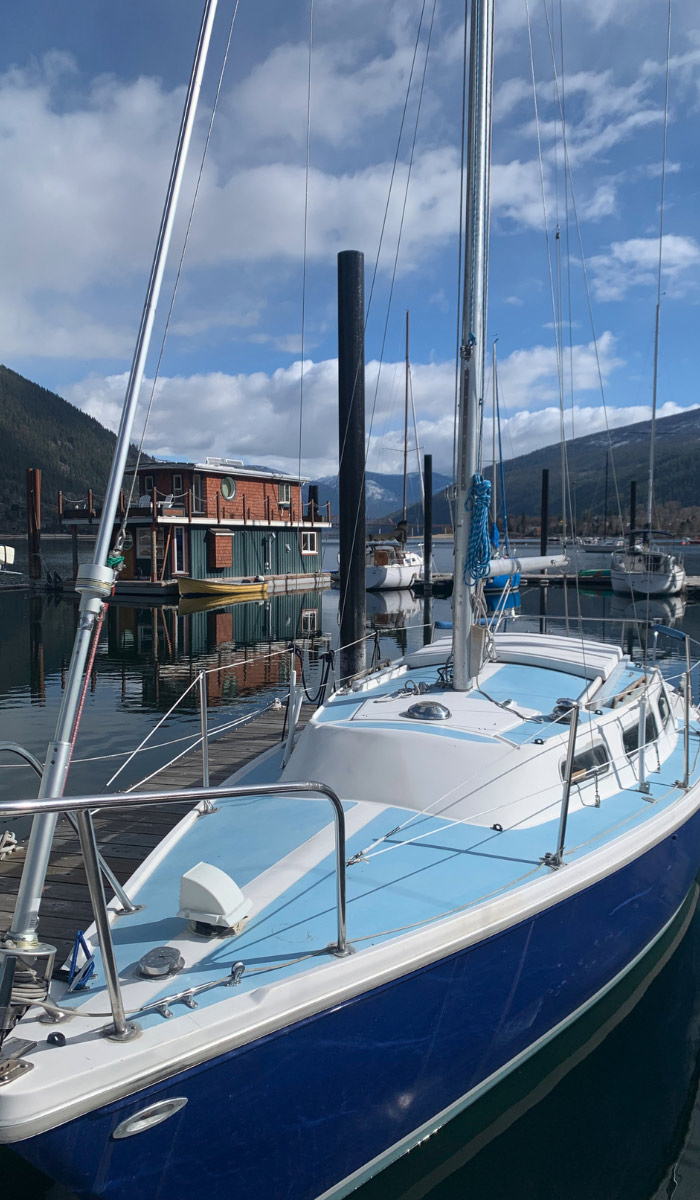 All About Your Catalina 27
Rig Specifications
These are the specifications provided by the designers, but even from the factory, these boats may not be identical. The reason for this is that the sail industry often contracts manufacturing to different sources in order to achieve economies of scale. What this means is – your Catalina 27 may be more unique than you initially thought.
It's important to note that boats are also frequently customized, so if you suspect that work has been done on yours, it's best to take your own measurements. When ordering a sail, we will advise you if using the manufacturer's specifications is appropriate, or if we require you to complete our own measurement forms.
I: 34.50 ft / 10.52 m
J: 11.25 ft / 3.43 m
P: 28.66 ft / 8.74 m
E: 10.50 ft / 3.20 m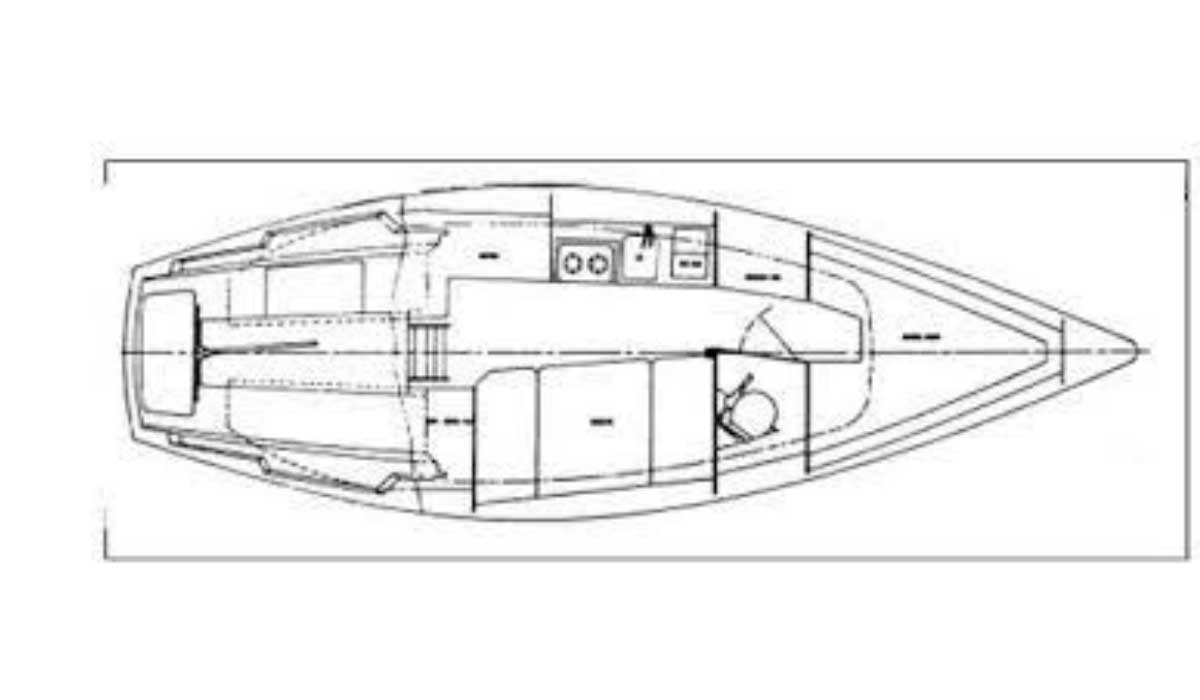 Design and Construction
The Catalina 27 is designed for comfort and performance, but most importantly – the affordable price point. Most Catalina 27s are the standard keel, standard rig model, which allows for a great and predictable sailing performance. However, it's been in production so long, and there are many different variants of this boat, you should double check which production version you are looking at with the looking at with the dealer or owner.
The Catalina 27 is built with a solid fiberglass hull and has a number of different keel options. The boat is designed to be strong and durable across all variations. The quickest iteration of the Catalina 27 is the tall-rig, deep-keeled boat (about 6850 pounds) outfitted with an outboard engine, whereas the slowest is the short-rig, shoal-keeled boat (about 7,300 pounds) with an inboard engine.
Interior
The Catalina 27 has a spacious interior that can comfortably accommodate up to six people. The interior is well designed and has a classic feel. The boat has a large V-berth, which is perfect for sleeping, and a comfortable saloon that is great for entertaining guests. The galley is equipped with a stove, sink, and icebox, making it easy to prepare meals while onboard.
History of the Catalina 27
The Catalina 27 has been in production since 1971 and is one of the most popular sailboats in its size range. It was designed by Frank Butler and has been built by Catalina Yachts for over 20 years, being replaced by the Catalina 270 in 1991. The Catalina 27 has become known for its great sailing performance, comparably cheap price, and has gained a near cult following throughout its years of production.
At Precision Sails, we take pride in designing sails that maximize the performance of each sailboat model, including the Catalina 27. We have produced hundreds of sails for this model, but we still confirm key measurements to ensure a perfect fit and design. Every boat is unique and even small variations can impact the fit and design of a sail. This meticulous approach is a testament to our expertise in sail design and our commitment to providing our customers with the best possible sailing experience. If you're looking to get the most out of your Catalina 27, we are confident that our sails are the ideal choice.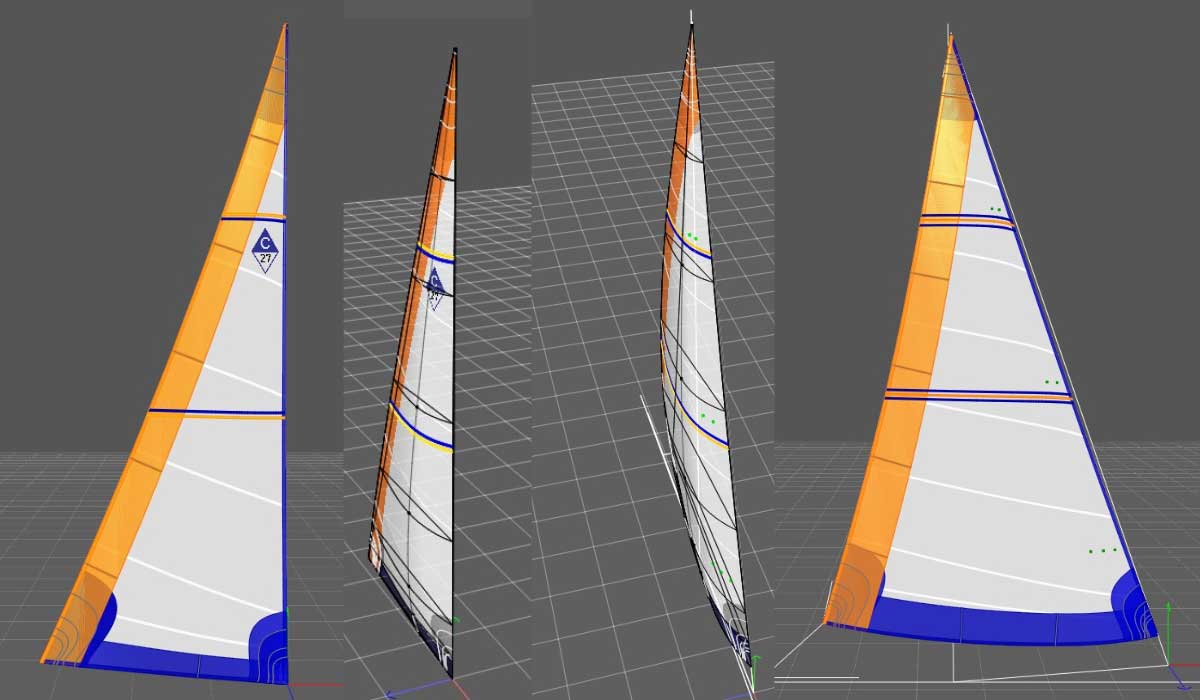 Sail Plan
The boat is equipped with a large sail plan, making it a fast and responsive sailboat. The Catalina 27 sail plan is a masthead sloop rig with a total sail area of approximately 339 square feet. The mainsail has a traditional design and is typically equipped with reef points to allow the sailor to adjust the sail area to changing wind conditions. The boom is attached to the mast with a gooseneck, which allows the sail to be easily raised and lowered. The mainsail is typically controlled by a main halyard, which is led from the top of the mast down to the cockpit through a series of blocks and cleats.
Sailing enthusiasts can find ample opportunities to engage in competitive sailing with the Catalina 27 boat owing to its substantial production numbers. The scope of races available spans across numerous locations nationwide, from the southern regions of California to the Great Lakes and Chesapeake Bay. Boats that are actively used for racing purposes may possess enhanced equipment for handling sails, such as augmented winches, fortified chainplates, superior mainsheet travelers, and higher quality sails, among other additions.
Overview
The Catalina 27 is a great sailboat that has become popular for its great sailing performance, spacious interior, and its dollar-per-boat ratio. It is a great option for those who are looking for a starter sailboat that has a massive community following to assist you when a problem arises. And is a perfect choice for those who want to sail in comfort and style, without breaking the bank. Whether you are a seasoned sailor or a novice, the Catalina 27 is a great option for your next sailing adventure.
Recommended Sails For Your Catalina 27
We would love to help you enhance your sailing experience on your Catalina 27. That's why we have put together a list of expertly curated sail recommendations just for you. You can find more information about each sail and their specific uses by following the links to our education page.
Request a Catalina 27 Quote
Looking to buy a new headsail or mainsail for your Catalina 27? Request a free quote from Precision Sails for a new custom sail. Our team will work with you to design the perfect sail for you.
Request a Quote