"*" indicates required fields
Your Trusted Partner for Beneteau First 26's:
Building Lasting Relationships Through Quality and Precision
Our team of Precision Sails experts conducted extensive research on the web to gather information about the specific sailboat in question. We thoroughly scoured various online sources to compile relevant and accurate information for the boat owner. Our team carefully curated the information to ensure that it would be helpful and informative for the user. We understand the importance of having a deep understanding of your boat's features, and our goal is to provide comprehensive and reliable information that will enable boat owners to make informed decisions about their sailing experience. By sharing our expertise and knowledge, we hope to empower our customers to get the most out of their sailing adventures.
Quote my Benetau First 26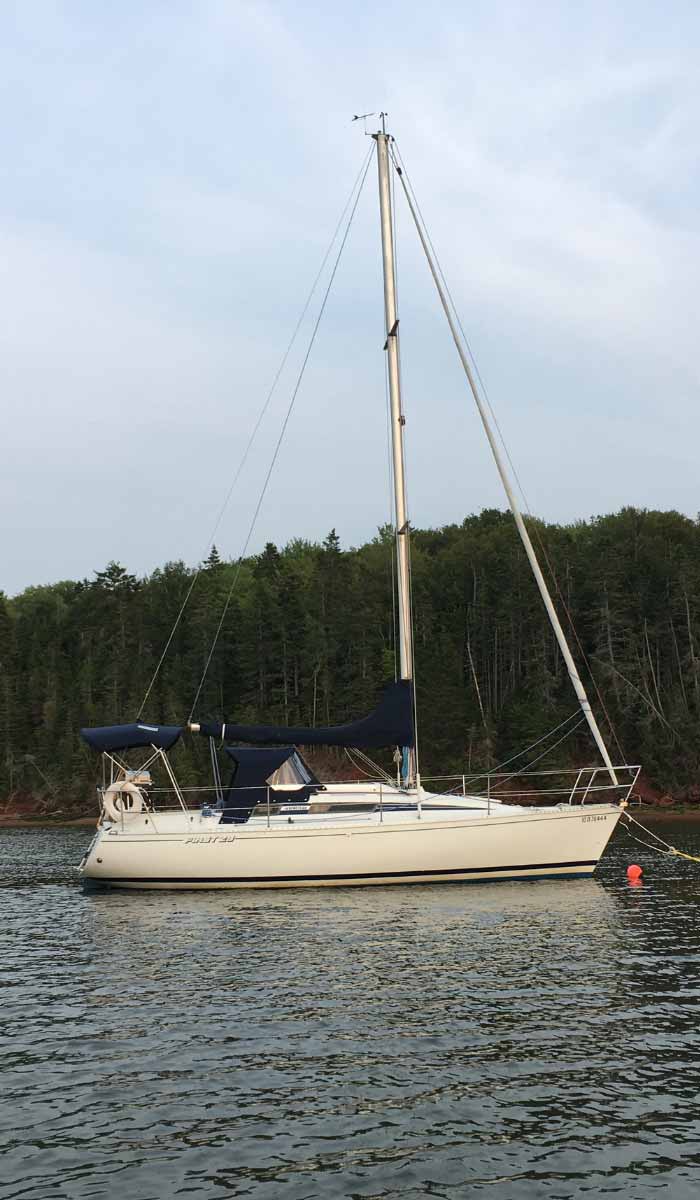 All About Your Beneteau First 26
Rig Specifications
These are the specifications provided by the designers, but even from the factory, these boats may not be identical. The reason for this is that the sail industry often contracts manufacturing to different sources in order to achieve economies of scale. What this means is – your Beneteau First 26 may be more unique than you initially thought.
It's important to note that boats are also frequently customized, so if you suspect that work has been done on yours, it's best to take your own measurements. When ordering a sail, we will advise you if using the manufacturer's specifications is appropriate, or if we require you to complete our own measurement forms.
| | |
| --- | --- |
| I: | 32.31 ft / 9.85 m |
| J: | 10.56 ft / 3.22 m |
| P: | 27.23 ft / 8.30 m |
| E: | 8.85 ft / 2.70 m |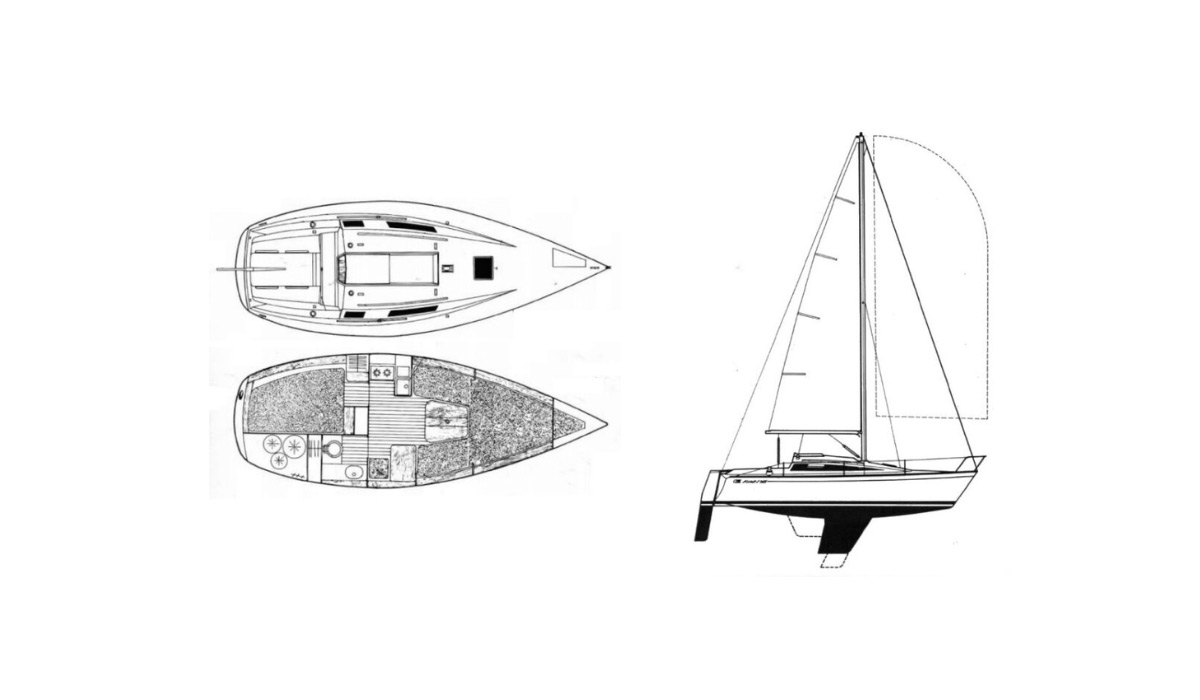 Sail Plan
The Beneteau First 26 has a masthead sloop, an efficient and versatile design, which positions the mast at the bow, optimizing sail area distribution. Ultimately, the Beneteau First 26's rigging design amalgamates practicality, performance, and user-friendliness, enabling an engaging and adaptable sailing experience.
Design
Crafted by the renowned French yacht builder Beneteau, this vessel showcases a well-proportioned hull with graceful lines that not only contribute to its good looks but also optimize hydrodynamic efficiency for smooth sailing. Its spacious cockpit layout offers both functionality and comfort, while the deck features easy access to essential controls. The balance between form and function is evident in its sail plan, allowing for spirited racing or leisurely cruising.
History
The Beneteau First 26 was introduced during a period marked by demand for accessible cruising and competitive racing vessels. The Beneteau First 26  combines modern design with optimal comfort and performance. First introduced in 1984, it proved to be a well-loved sailboat up until 1991 when it was retired from production. Nowadays, the Beneteau First 26 remains celebrated among enthusiasts for its historical significance and ongoing legacy.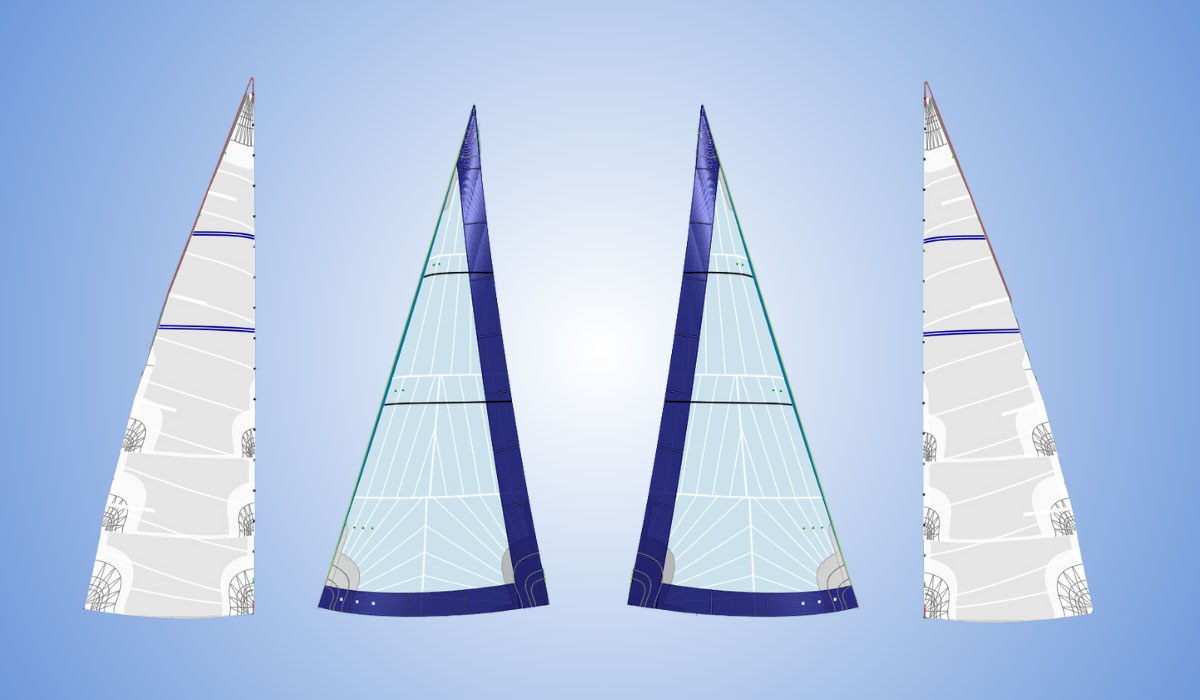 Performance
The Beneteau First 26 demonstrates a performance-oriented configuration that integrates hydrodynamics and aerodynamics to achieve remarkable sailing characteristics. Its masthead sloop rig ensures effective wind capture and distribution, promoting a balanced sail area for stability and acceleration. The hull design is optimized for reduced drag and efficient water flow, resulting in heightened speed and responsiveness. The sailboat's upwind performance is notably pronounced due to its streamlined hull shape and well-designed sail plan. Precision-engineered controls facilitate fine-tuning of sail trim, enabling optimal power utilization.
Overview
The Beneteau First 26 encapsulates a legacy of maritime excellence that extends through its history, design, performance, and sail plan. With a masthead sloop rig, which enhances wind capture and distribution, a hull designed for streamlined efficiency and a versatile sail plan catering to both cruising and racing pursuits, this boat showcases modern yacht engineering. Even after multiple decades, the Beneteau First 26 is still adored by cruisers and racers alike.
Recommended Sails For Your Beneteau First 26
We would love to help you enhance your sailing experience on your Beneteau First 26. That's why we have put together a list of expertly curated sail recommendations just for you. You can find more information about each sail and what makes our sails stand out by following the links to our education page.
Request a Beneteau First 26 Quote
Looking to buy a new headsail or mainsail for your Beneteau First 26? Request a free quote from Precision Sails for a new custom sail. Our team will work with you to design the perfect sail for you.
Request a Quote