"*" indicates required fields
Your Trusted Partner for Beneteau 345's:
Building Lasting Relationships Through Quality and Precision
Our team of Precision Sails experts conducted extensive research on the web to gather information about the specific sailboat in question. We thoroughly scoured various online sources to compile relevant and accurate information for the boat owner. Our team carefully curated the information to ensure that it would be helpful and informative for the user. We understand the importance of having a deep understanding of your boat's features, and our goal is to provide comprehensive and reliable information that will enable boat owners to make informed decisions about their sailing experience. By sharing our expertise and knowledge, we hope to empower our customers to get the most out of their sailing adventures.
Quote my Beneteau 345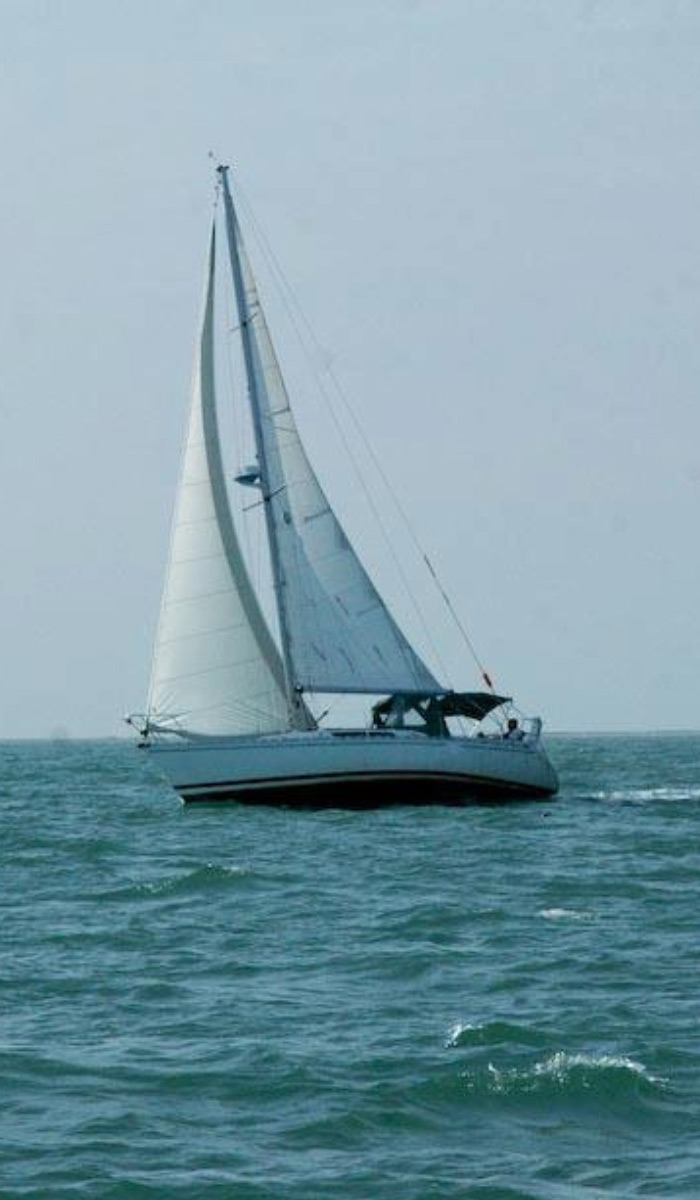 All About Your Beneteau 345
Rig Specifications
These are the specifications provided by the designers, but even from the factory, these boats may not be identical. The reason for this is that the sail industry often contracts manufacturing to different sources in order to achieve economies of scale. What this means is – your Beneteau 345 may be more unique than you initially thought.
It's important to note that boats are also frequently customized, so if you suspect that work has been done on yours, it's best to take your own measurements. When ordering a sail, we will advise you if using the manufacturer's specifications is appropriate, or if we require you to complete our own measurement forms.
Beneteau 345 Tall Mast Specifications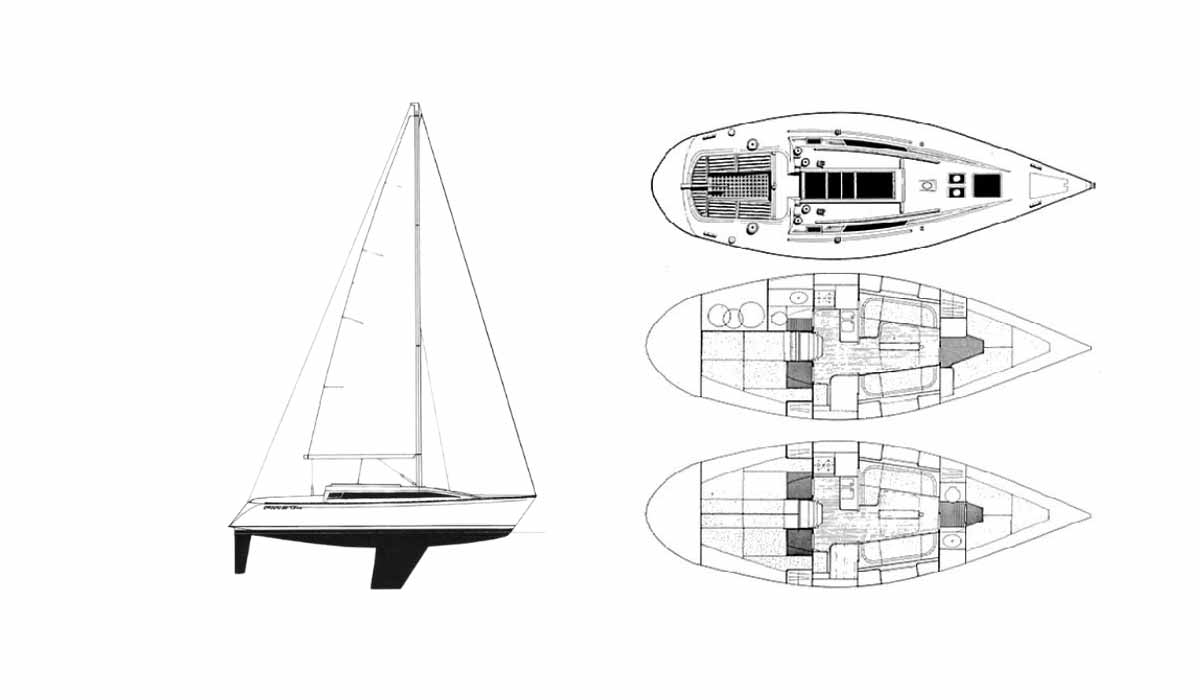 Sail Plan
The Beneteau 345's mast, shrouds, and rigging components are meticulously designed to optimize sail control and performance, ensuring a balanced and responsive sailing experience. The sail plan is tuned to accommodate a range of wind conditions, allowing for easy adjustments that maintain optimal sail shape and power. The inclusion of modern features, such as roller furling systems and efficient winches, enhances ease of use for solo or crewed sailing.
Design
Crafted with meticulous attention to detail, the Beneteau 345's exterior lines present a timeless aesthetic that combines modernity with classic maritime influences. The deck is spacious and offers an inviting platform for relaxation and socializing, while the cockpit ensures optimal visibility and ease of maneuvering. Below deck, the interior optimizes space, comfort and practical amenities. The ergonomic layout of the living spaces, galley, and cabins prioritizes comfort and convenience, making extended stays on the water a pleasure.
History
The Beneteau 345 stands as a testament to the rich history of the renowned French boatbuilder, Beneteau. Introduced in the early 1980s, the Beneteau 345 quickly gained recognition for its innovative design and exceptional performance. With its balanced proportions, spacious interior and excellent construction, the 345 struck a chord with sailors and enthusiasts alike. Its success contributed to Beneteau's legacy as a pioneer in the sailing industry, demonstrating the company's commitment to pushing the boundaries of yacht design and enhancing the overall sailing experience. The Beneteau 345 remains an iconic model cherished by those who appreciate both its historical significance and its appeal on the water.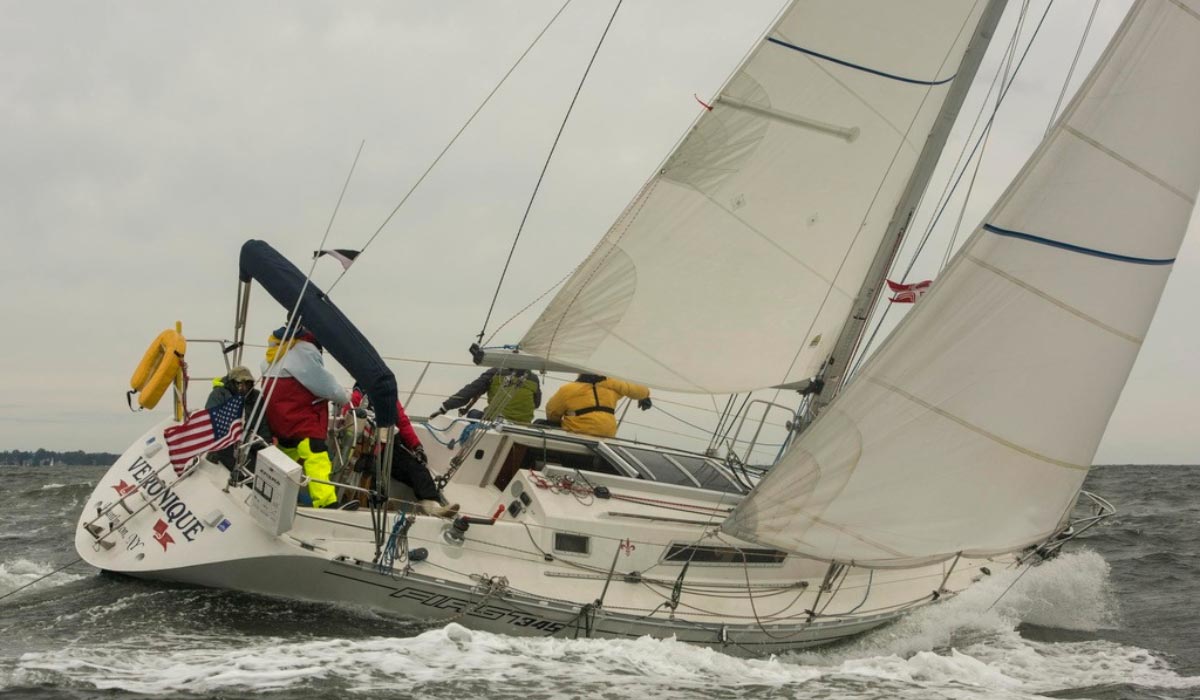 Performance
The Beneteau 345 boasts a performance legacy that continues to impress sailors to this day. Designed with a focus on both comfort and agility, its hull design and sail plan contribute to exceptional handling and responsiveness. The well-engineered keel and rigging provide a sense of control, while the yacht's ability to maintain steady progress in various wind angles ensures an enjoyable sailing experience.
Overview
The Beneteau 345 stands as a remarkable testament to the legacy of Beneteau's craftsmanship and their dedication to the art of sailing. As sailors continue to appreciate its exceptional handling, luxurious interior, and timeless aesthetic, the Beneteau 345 remains an iconic vessel that captures the heart and soul of the sea.
Recommended Sails For Your Beneteau 345
We would love to help you enhance your sailing experience on your Beneteau 345. That's why we have put together a list of expertly curated sail recommendations just for you. You can find more information about each sail and what makes our sails stand out by following the links to our education page.
Request a Beneteau 345 Quote
Looking to buy a new headsail or mainsail for your Beneteau 345? Request a free quote from Precision Sails for a new custom sail. Our team will work with you to design the perfect sail for you.
Request a Quote