All About Spinnakers with The Foster Journey
Tune in and watch Ron McInnis from Precision Sails and Matt Foster from The Foster Journey discuss all things spinnakers, gennakers, and light wind sails.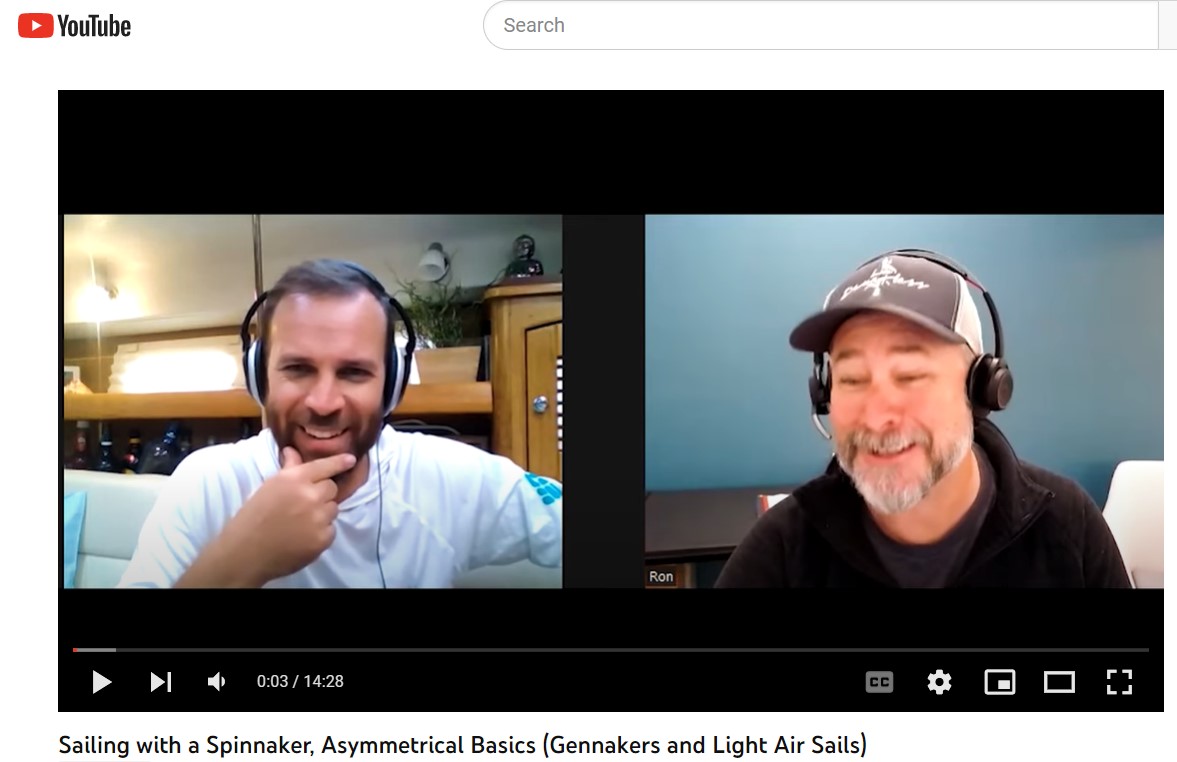 Light Air Sails: Tips and Tricks for Spinnakers, Gennakers, and More
Light Air Sails have a multitude of names and uses, but all refer to the same functionality in a sail, which is designed to help a boat move efficiently in light winds.
Popular types of light air sails include Asymmetric Spinnakers, Symmetrical Spinnakers, Gennakers, Screechers, and Drifters. Each of these names carries with it a particular connotation or emphasis that reflects the way the sail is used, the shape of the sail, or some other feature. For example, Asymmetrical Spinnakers are typically flown prominently on monohull boats and do not require you to use a spinnaker pole whereas Symmetrical Spinnakers require the use of a spinnaker pole due to their symmetrical panelling and are found commonly on both catamarans and monohulls.
Despite these differences in terminology, sailors around the world are all essentially talking about the same thing when they refer to light air sails. These sails are an indispensable tool in any sailor's sail inventory, allowing them to make the most of even the lightest breezes and continue to sail when their default sail inventory fails to perform. Many definitions exist and it can be hard to nail them down. Regardless, if you are looking for a Spinnaker, a Gennaker, or something else entirely, the important thing is that you have the right sail for the conditions and that you know how to use it to get the most out of your boat and your time on the water.
Solid Luff vs. Free Flying Luff
Solid luff sails, such as Screechers, and Code Zeros, may require a torsion line, Dyneema line, or wire stay to help get them up into the wind. On the other hand, free-flying luff sails like the Spinnaker have no hard shape to them, making it difficult to sail them upwind.
Design of Light Air Sails
The design of these sails plays an important role in their functionality. By defining the shape and depth of the draft the design can be tailored to your specific rig and sailing conditions for optimal performance.
Spinnaker Sock and Turtle Bags
If you want to simplify your sailing experience, it's worth considering getting a good Launch Bag or Turtle Bag for easy and efficient storage. This will help to prolong the life of your sails by providing proper care and protection. When looking to buy a Spinnaker Sock or Turtle Bag, make sure that it's the appropriate size and has sturdy attachments to securely fasten it to your rigging and deck. We're more than happy to offer our recommendations or you can check out our selection online. Additionally, investing in Socks and Snuffers is a great idea as they make it much easier to hoist and lower your sails.
View Precision Sails Gear and Accessories page for more information how how you can purchase this equipment.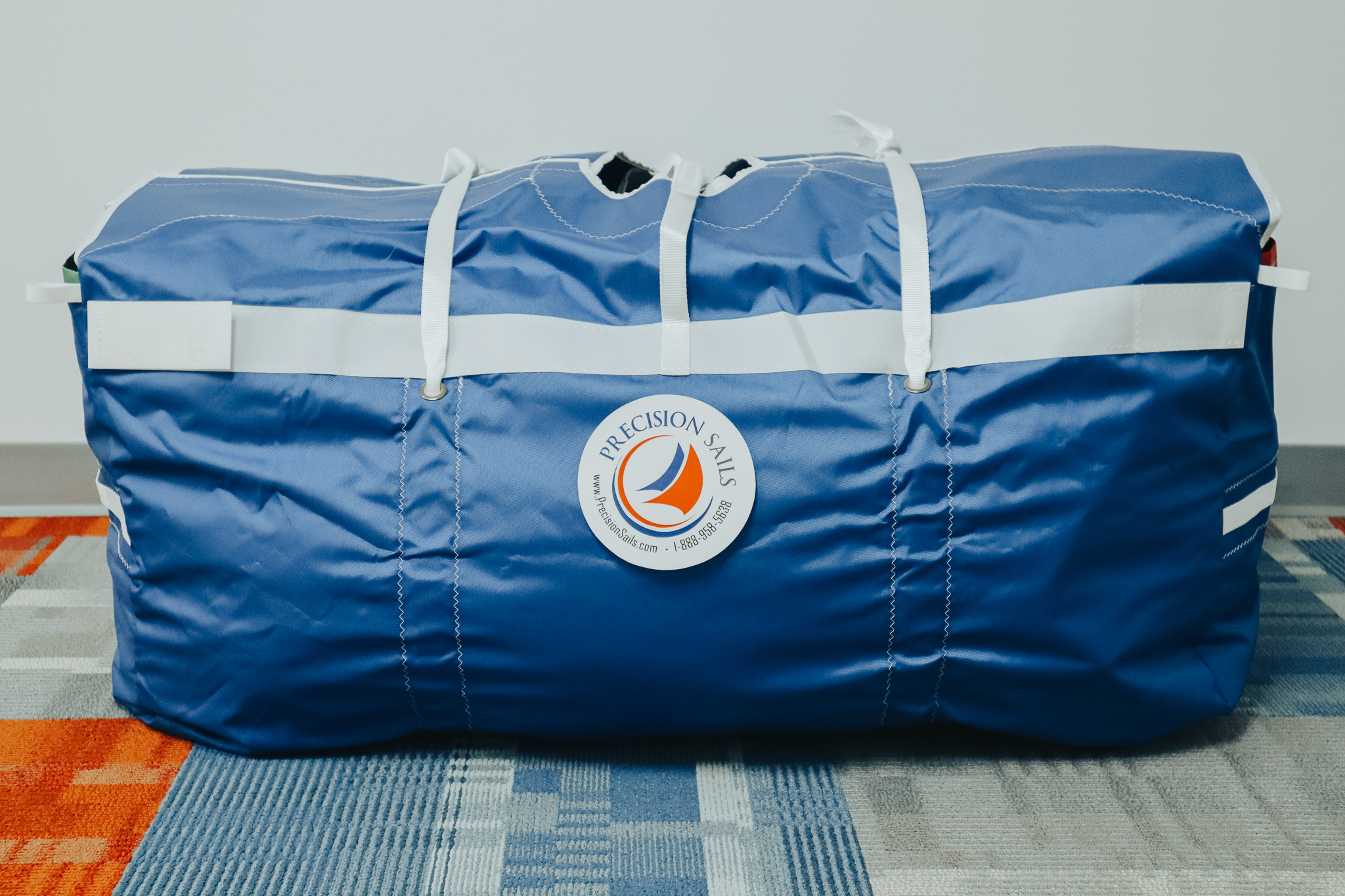 Do You Have a Bowsprit?
Retractable bowsprits can allow us to design a larger sail, increasing your performance. The position also allows for more of a pulling motion that reduces drag and downforce. While these speed boosts may not be game-changers for the average cruiser, upgrades are always encouraged.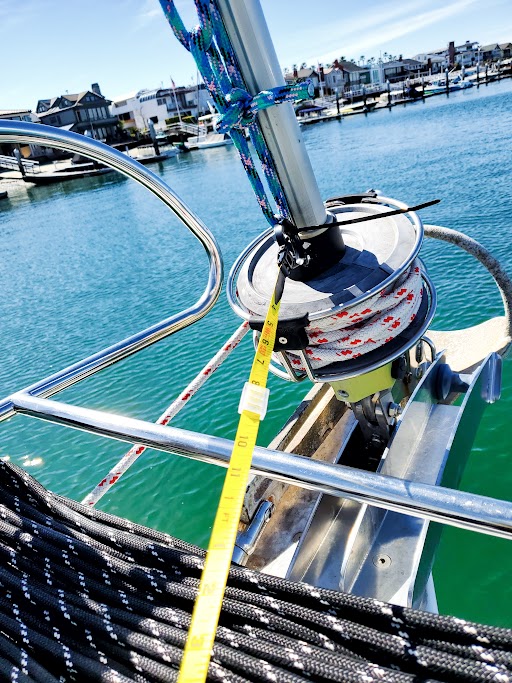 Rigging and Equipment
Your Spinnaker sails on the outside of your other sails and needs a strong line to support it. In light wind, however, you must strike a balance between the weight of the hoisted line and the durability required to support the sail through extended use. While you can often read manual specifications, Ron recommended the Fosters a 10mm line to reduce weight and keep their sail flying high in extremely light wind conditions for their Catalina 387.
Are you looking to replace your lines? Our Precision Sails experts would love to help. We're able to provide quick and accurate pricing and information for your particular boat. If you already have a sail quote, simply request your consultant to include some line options. If you don't have a quote yet, click here to get started.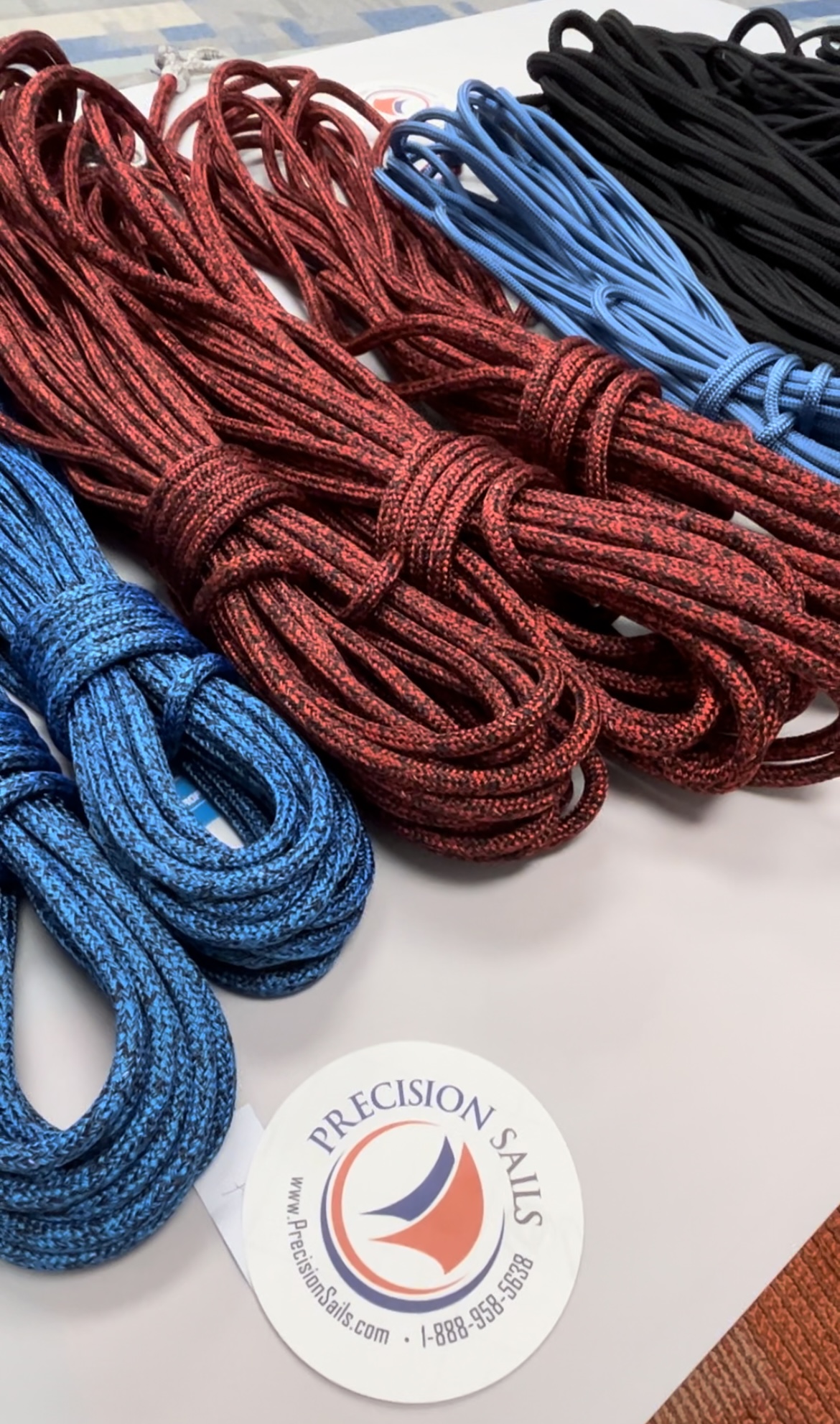 Practice Makes Perfect
To get the most out of your light air sails, practice and test them out in 4-8 knots of wind. Get used to how they behave and know what to expect. With the calm waters and little waves that come with light wind conditions, it's the perfect time to practice and hone your skills.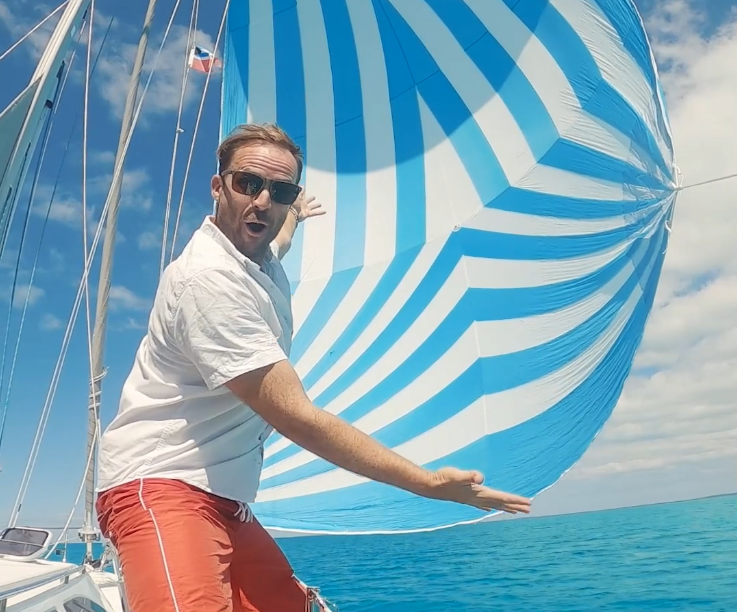 Conclusion
Sailing with light air sails can be a delightful experience with the right equipment, techniques, and knowledge. Whether you're using Spinnakers, Gennakers, or any other type of light air sail, these tips and tricks can help you get the most out of your sailing adventures. Remember to invest in high-performance materials and equipment, and never skimp on quality. For more information and personalized recommendations, speak to one of our sail consultants today.