Should you Upgrade To A Laminate Sail?
Purchasing new sails is always a big decision and one that should be a calculated and considered choice. On this episode of Ask Precision Sails Darryl answers one of our more commonly asked questions:
"Should I upgrade to a laminate sail?"
So let's answer it!
There are a few things to consider when thinking about upgrading to laminate sails. The obvious question is, how performance-orientated are you? Are you that sailor who always just has to gain that extra ½ a knot, trimming and adjusting the sails to perfection? Are you a racer or a cruiser?
Recognize what it is you want to achieve with your boat and how important the overall performance is to the satisfaction of you and your crew.
Laminate Vs Dacron Sails
The main difference you will see between a Dacron and a laminate sail is in the shape of your sails when you tack and how this impacts on the performance of the maneuver. With a Dacron sail, you will notice when the breeze is first captured it will likely expand the sail, stretch the fibers, and then it will move back into shape. This effect will reduce your overall performance out of the tack and your speed out of the maneuver. A laminate sail is a very hard-hitting construction and doesn't adjust as much through the change. So, compared to Dacron sails you can expect more speed out of your tack, therefore all-around better performance. But this added performance often comes with a higher price point.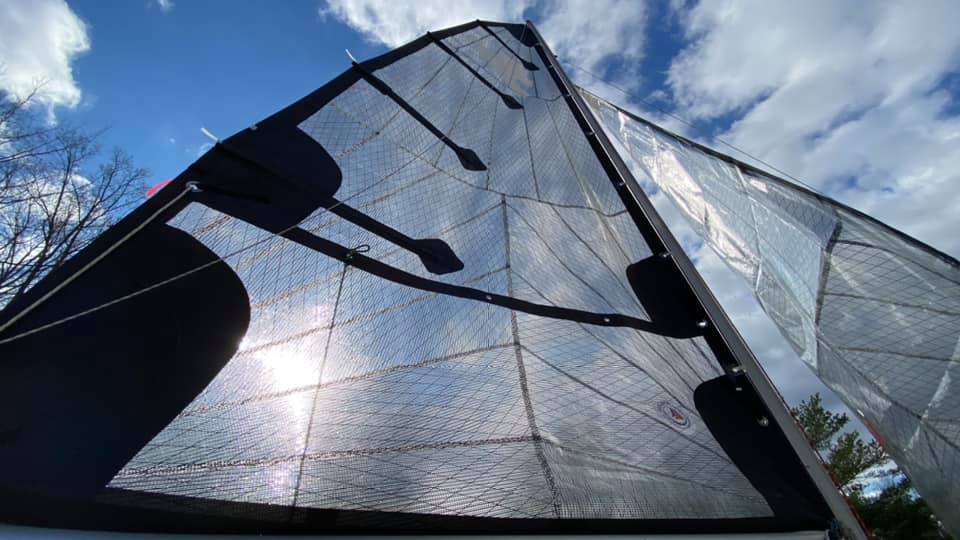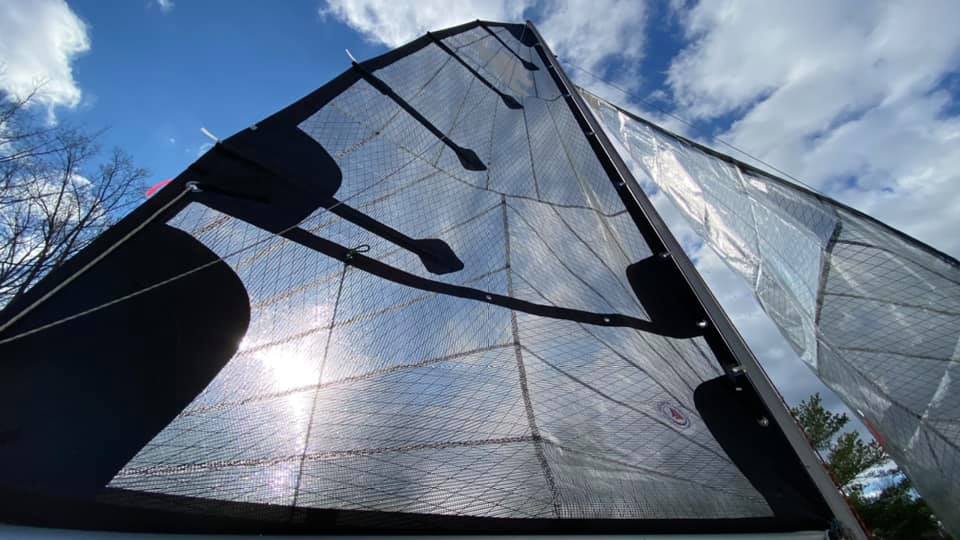 Cruising Laminate Construction
If you are a cruiser that is conscious about performance there is now a wide range of cruise laminates on offer. Most are constructed with a taffeta of each side, sandwiched around a fiber in the middle. That central fiber can be one of many; polyester, Technora or carbon. Each composite has varying qualities and will suit different purposes, making it far easier than ever before to tailor your new sails to your sailing ambitions.
Lifespan Of Sails?
Typically the lifespan of a set of Dacron sails will be around 10 years, whereas a set of laminate sails will likely be less, somewhere between 5-7 years.
What Should Cruisers Look For In A Laminated Sail?
The price point has to feel right for you. So, if there is a large difference in price between Dacron and laminate sails, then a set of high-quality Dacron sails are still going to satisfy your needs for the long term.
Why Choose A Dacron Sail?
Most cruisers are most likely going to be focused on covering longer distances and so the longevity of the sail is a higher priority than, say, the performance out of a tack.
Dacron is a tried and tested product that has been used successfully for cruising for many years. Sure, Dacron will lose a little bit of shape over its lifespan, but most people are satisfied with these strong and sturdy set of sails that are durable and going to last the distance whilst cruising.
If you're in the market for a new Dacron, or laminate sail please don't hesitate, and request a quote! We will provide you with a quote quickly!