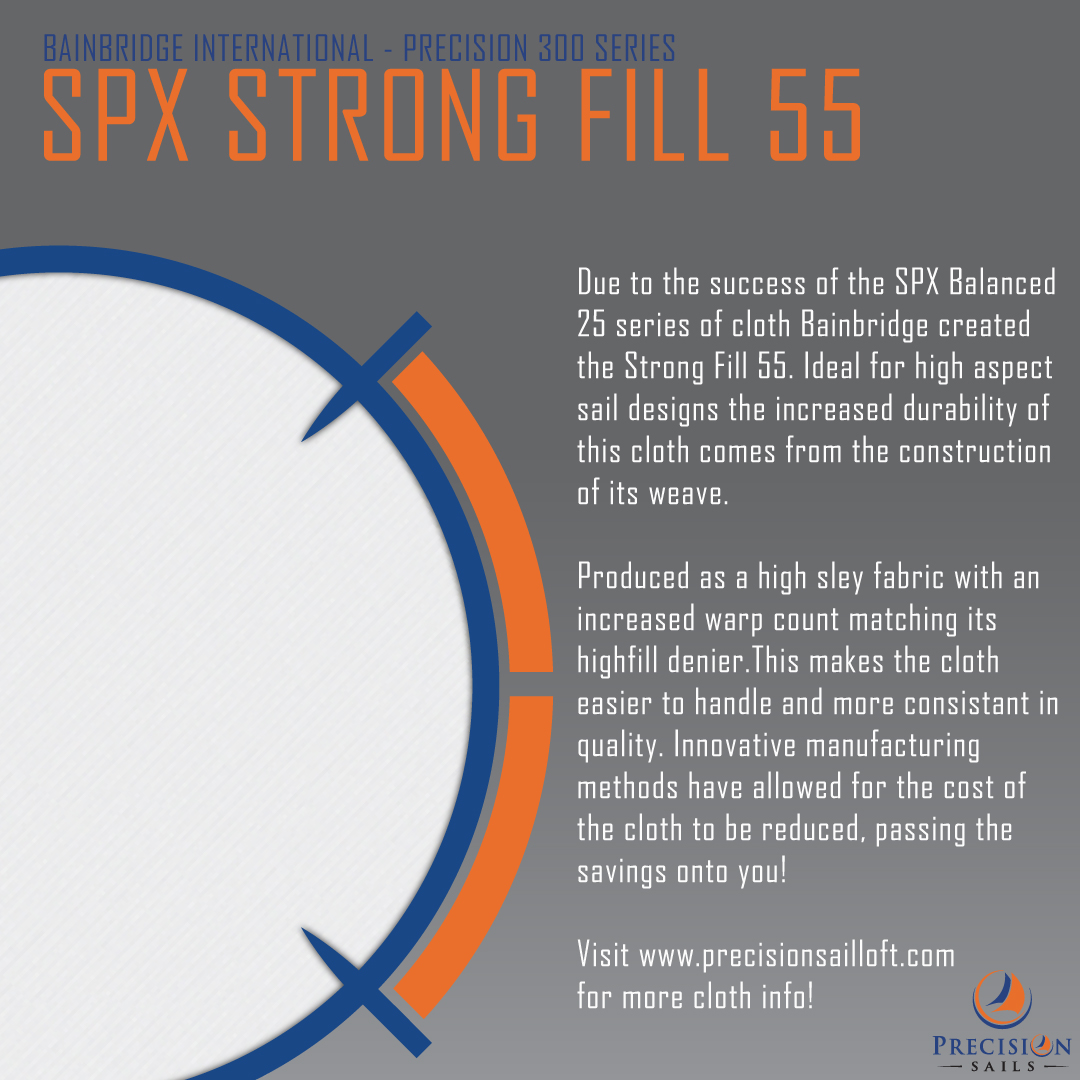 Who is Bainbridge SPX Strong Fill 55 suited for?
Designed off the success of the Balanced 25 Series of sailcloth, Bainbridge developed this cloth to be more durable with greater UV protection suitable for a wider range of sailing utilization. A good option for medium size boats cruising in light conditions or weekend sailors looking for good quality sails with a lower price point.
What makes Bainbridge SPX Strong Fill 55 special?
This cloth was designed specifically for high aspect sail designs with reinforced strength in its fibers. Produced with increased warp count with matching high fill denier. This allows for the cloth to be reliable for a variety of vessels and conditions of sailing.
Is this the right sailcloth for my boat?
If you are a weekend cruiser or are sailing in light conditions these sails will provide an exceptional improvement in performance over your old sails. During the design process our designers will learn everything they can about your boat and what conditions you will be sailing in.
What is the Precision 300 Series Dacron?
Our Precision 300 Series is an assortment of Dacron sailcloth options which have similar features and quality. No two cloths are equal, and with a variety of manufacturers with different production methods it can be difficult to compare the many options to each other. The cloth's included in our Precision 300 Series have different specialties which allows our designers to select the best option for your boat but allows them to keep the quality of cloth the same.
Have more questions about sailcloth?
Still have more questions?
Submit a Quote Request or Book a Free Sail Consultation Call to Speak to an Expert