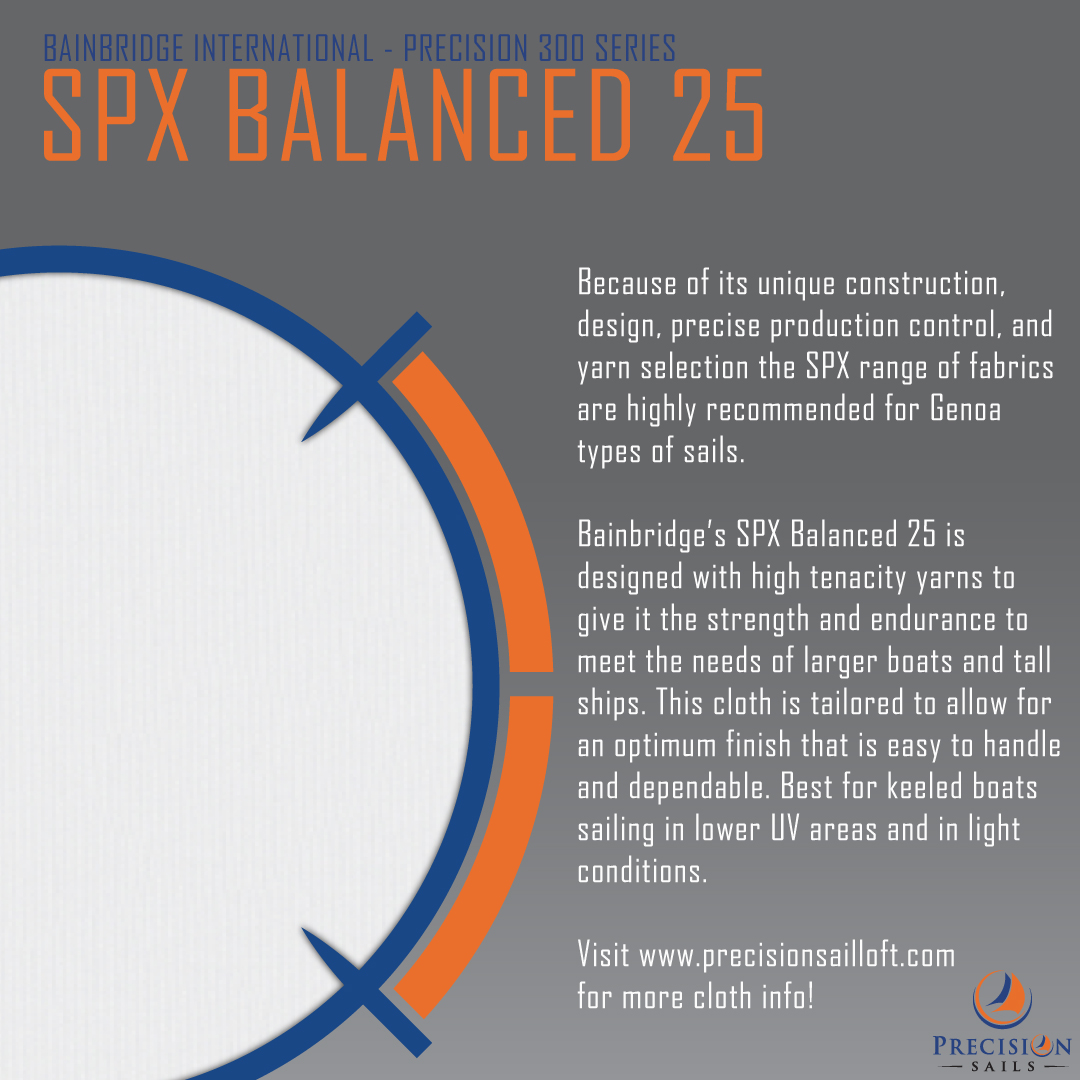 Who is Bainbridge SPX Balanced 25 suited for?
Known for their innovative production techniques and quality control Bainbridge's SPX Balanced 25 is a great cloth for weekend sailors, or those sailing in light wind and UV conditions. High quality but without the price point of a higher end Dacron, this cloth is also a great option for those looking to sell their boat soon.
What makes Bainbridge SPX Balanced 25 special?
The fill of the SPX Balanced 25 is produced as a high sley fabric, with a high warp count matched by a high fill denier. The resulting finish of this cloth is versatile and easy to handle which makes it great for a variety of light sailing applications.
Is SPX Balanced 25 the right choice?
One of the great things about our design process is the communication between you and your sail designer. Our designers strive to learn about your vessel, sailing conditions, location, and experience level to help determine which cloth is the best option for you.
What is the Precision 300 Series Dacron?
In an effort to educate and simplify the complicated jargon that comes from sailcloth manufacturer websites Precision Sails Ltd. developed the Precision 300 Series to group a variety of cloths together. This allows for more cloth options from a variety of manufacturers to be selected and chosen based on similar quality, features and price point.
Have more questions about Bainbridge SPX Balanced 25?
Still have more questions?
Submit a quote request or Book a Free Sail Consultation Call to Speak to an Expert