"*" indicates required fields
Your Trusted Partner for West Wight Potter 19's:
Building Lasting Relationships Through Quality and Precision
Our team of Precision Sails experts conducted extensive research on the web to gather information about the specific sailboat in question. We thoroughly scoured various online sources to compile relevant and accurate information for the boat owner. Our team carefully curated the information to ensure that it would be helpful and informative for the user. We understand the importance of having a deep understanding of your boat's features, and our goal is to provide comprehensive and reliable information that will enable boat owners to make informed decisions about their sailing experience. By sharing our expertise and knowledge, we hope to empower our customers to get the most out of their sailing adventures.
Quote my West Wight Potter 19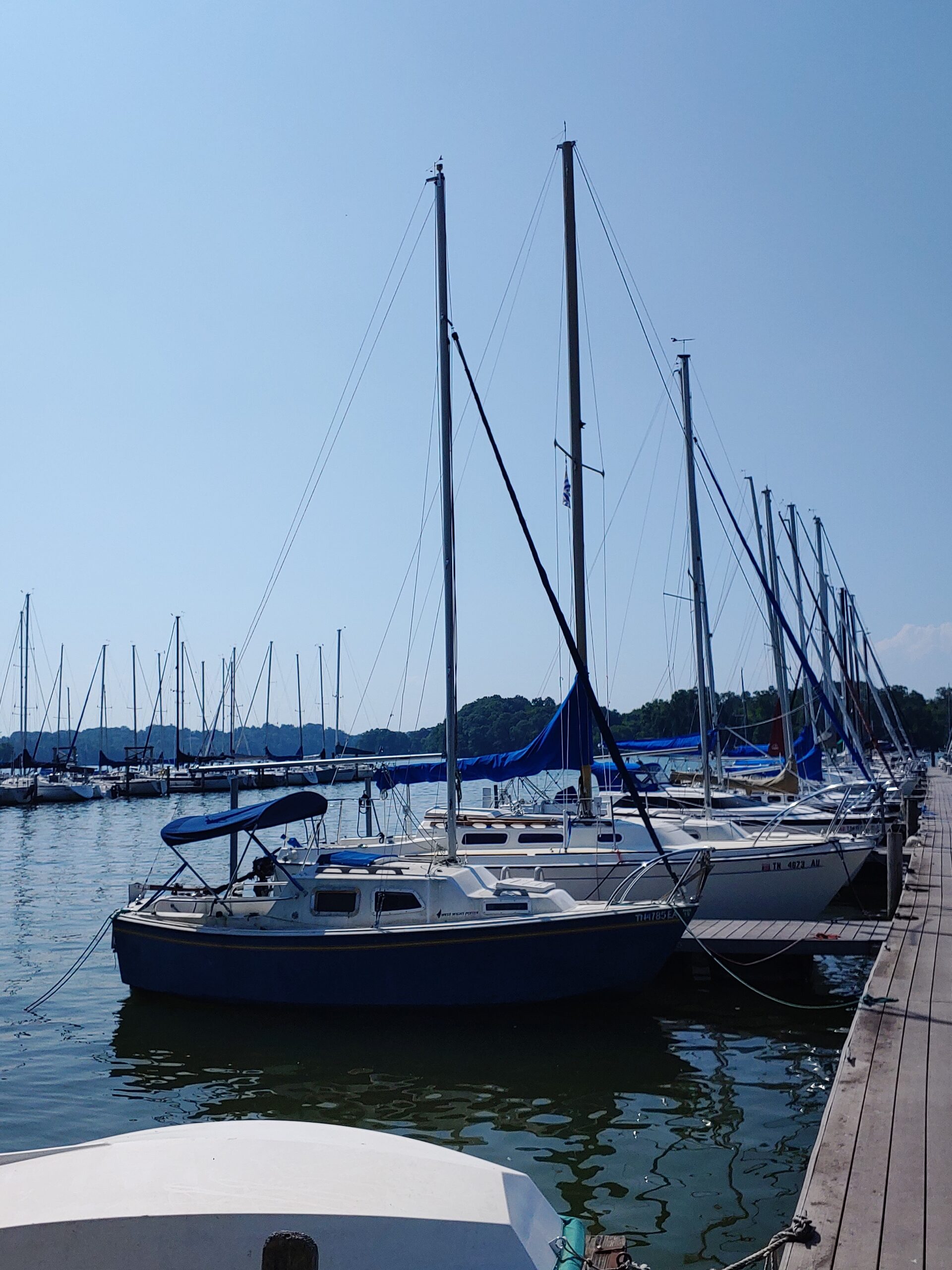 All About Your West Wight Potter 19
Rig Specifications
These are the specifications provided by the designers, but even from the factory, these boats may not be identical. The reason for this is that the sail industry often contracts manufacturing to different sources in order to achieve economies of scale. What this means is – your West Wight Potter 19 may be more unique than you initially thought.
It's important to note that boats are also frequently customized, so if you suspect that work has been done on yours, it's best to take your own measurements. When ordering a sail, we will advise you if using the manufacturer's specifications is appropriate, or if we require you to complete our own measurement forms.
I: 16.67 ft / 5.08 m
J: 7.00 ft / 2.13 m
P: 19.83 ft / 6.04 m
E: 8.00 ft / 2.44 m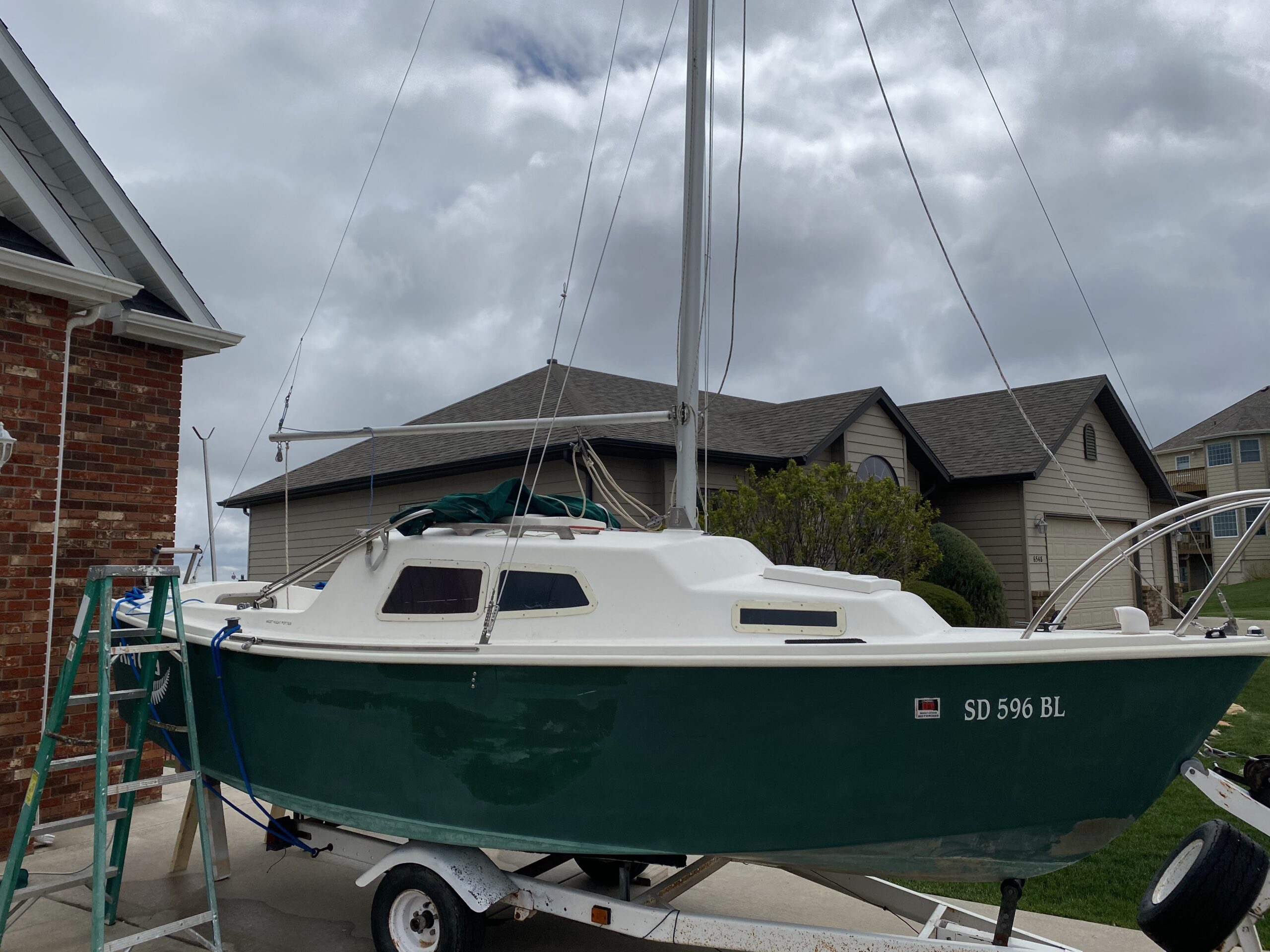 Description and Features
The West Wight Potter 19 has a length overall of 18 feet 9 inches, a length waterline of 16 feet 4 inches, and a beam of 7 feet 6 inches. The draft is 6 inches with the keel up and 3 feet 7 inches with the keel down. The displacement is 1225 lbs, and the keel weight (ballast) is 300 lbs. The mainsail is 89 sq. feet, and the headsail is 53 sq. feet (jib) and 93 sq. feet (genoa). The mast height is 22 feet above the deck and approximately 27 feet above the waterline. The standard trailer weight is about 500 lbs.
The key features that come standard with a new Potter 19 in the select package include a galvanized keel that retracts vertically with an easy-to-use cockpit winch, a kick-up rudder that allows for beaching, an anchor rode locker with hawsepipe/air vent, a mahogany companionway door, an adjustable transom motor mount, teak handrails on the cabin top, a stainless steel swim/boarding ladder, running lights, anchor light, butane-canister single-burner stove, a 15-gallon water system with deck fill, sink with hand pump, marine porta-potty in the built-in cabin area, a custom galvanized trailer, and a stainless steel mast crutch (for trailering).
Optional features include opening ports with screens, built-in 36-quart cooler, jiffy reefing system, one-person mast-raising system, colored hull and/or deck, colored sails, CDI furler for headsail, singlehanders package (lines to cockpit, etc.), genoa winches, asymmetrical spinnaker, and bimini.
History
The West Wight Potter 19 is a sailboat that has been popular for over three decades. It is a pocket cruiser that is easy to sail and has a high level of stability. This sailboat was originally designed in the UK but is now manufactured by International Marine in California. Over the years, the Potter 19 has seen numerous improvements while still maintaining its classic look. It has a dedicated following and is still showcased at select major boat shows in the United States. Over 1,600 units of the West Wight Potter 19 Sailboat have been built, and production is still ongoing.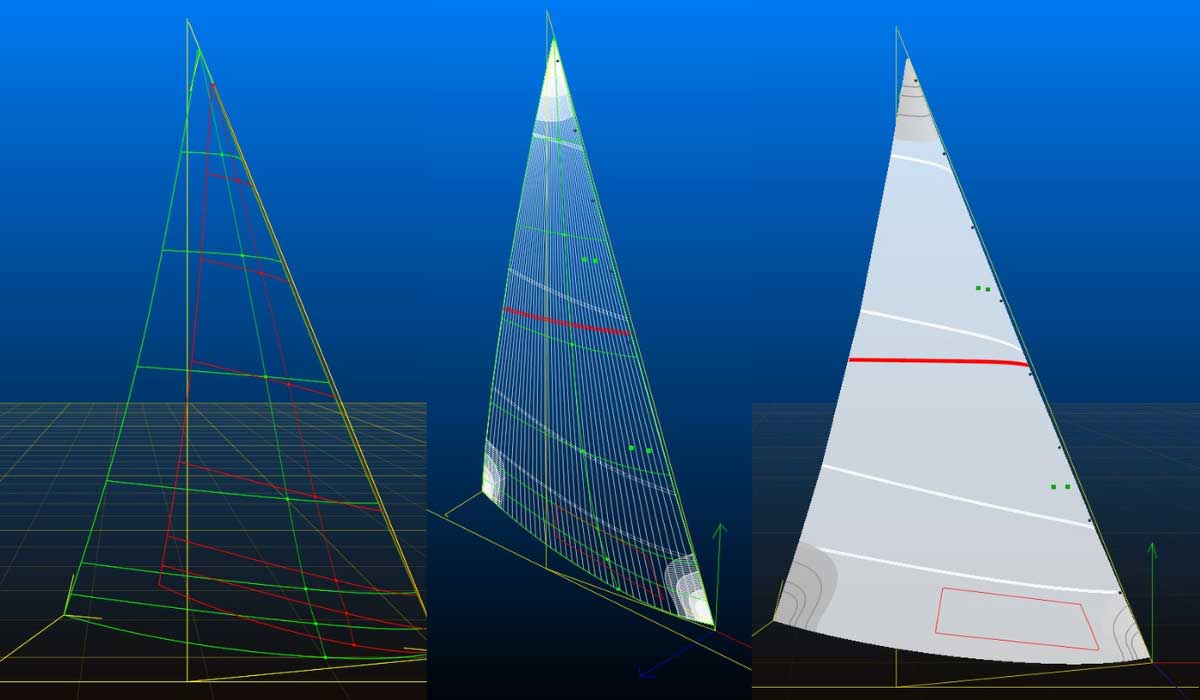 Sailing a Potter 19
The West Wight Potter 19 is easy to trailer without a special vehicle because it is small and lightweight. The deck-stepped, hinged mast can be raised by one person with the mast-raising system, or two without it. It takes less than an hour's work to do everything before launching. The boat draws only 6 inches with the keel raised and the rudder hinged up, making it easy to launch at almost all boat ramps.
Many owners have led the lines to the cockpit to enable sailing without ever having to go up on deck, assuming you have the CDI furler, as most owners do. Even to raise the mainsail without the halyard routed aft, a tall sailor can stand inside the cabin on the side berths just behind the mast and easily pull up the main and cleat off the halyard. Sail slugs attached to the boltrope are advised and make this a one-handed operation that takes only seconds.
Sail Plan
When it comes to the sailplan on a Potter 19, its best described as balanced and efficient. The Potter 19 uses a Bermuda Rig type and is classified as a fractionally rigged sloop. This sailplan features a mast that is placed closer to the middle of the boat, which allows for a more efficient use of sail area. The sloop configuration consists of a mainsail and a jib, which work together to create lift and propel the boat forward. The fractional rigging allows for greater control over the shape of the sails, making it easier to adjust to changing wind conditions.
The total sail area the Potter 19's fractional rigged sloop sailplan is 132 square feet, or 12.3 square meters. This sail area provides a good balance between power and maneuverability, making it suitable for a range of sailing conditions.
Recommended Sails For Your West Wight Potter
We would love to help you enhance your sailing experience on your West Wight Potter 19. That's why we have put together a list of expertly curated sail recommendations just for you. You can find more information about each sail and their specific uses by following the links to our education page.
Request a West Wight Potter 19 Quote
Looking to buy a new headsail or mainsail for your West Wight Potter 19? Request a free quote from Precision Sails for a new custom sail. Our team will work with you to design the perfect sail for you.
Request a Quote