"*" indicates required fields
Your Trusted Partner for Tartan 31's:
Building Lasting Relationships Through Quality and Precision
Our team of Precision Sails experts conducted extensive research on the web to gather information about the specific sailboat in question. We thoroughly scoured various online sources to compile relevant and accurate information for the boat owner. Our team carefully curated the information to ensure that it would be helpful and informative for the user. We understand the importance of having a deep understanding of your boat's features, and our goal is to provide comprehensive and reliable information that will enable boat owners to make informed decisions about their sailing experience. By sharing our expertise and knowledge, we hope to empower our customers to get the most out of their sailing adventures.
Quote my Tartan 31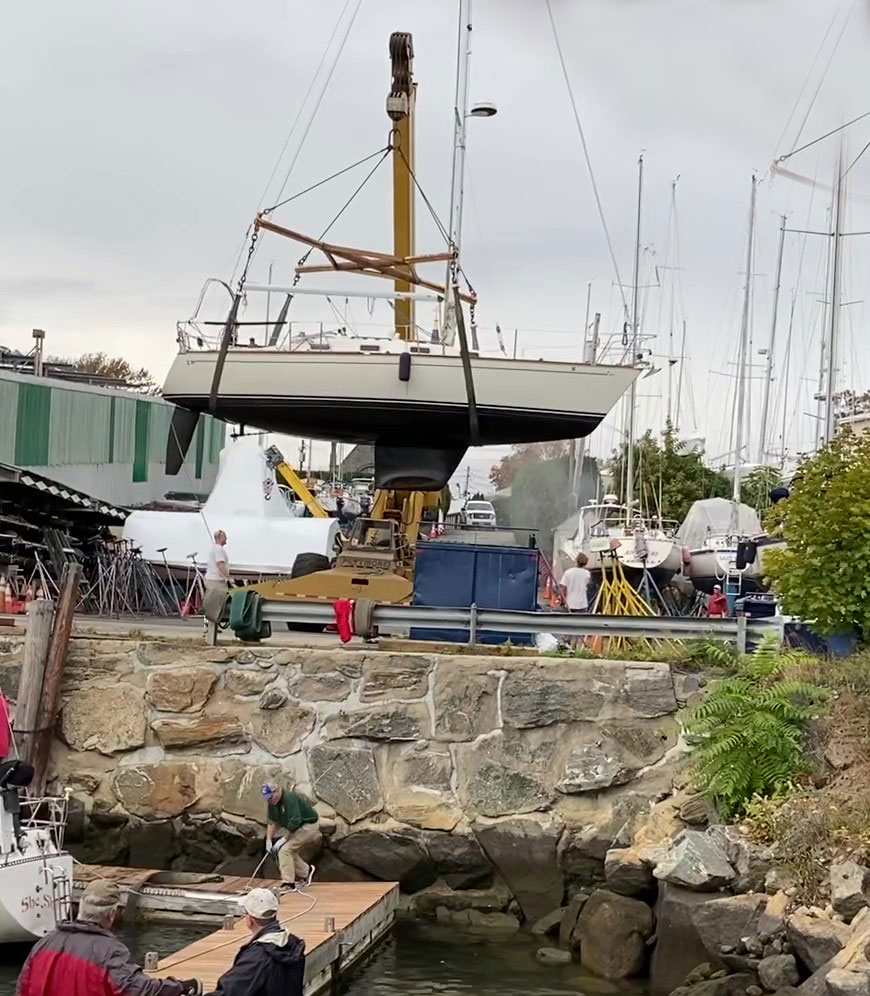 All About Your Tartan 31
Rig Specifications
These are the specifications provided by the designers, but even from the factory, these boats may not be identical. The reason for this is that the sail industry often contracts manufacturing to different sources in order to achieve economies of scale. What this means is – your Tartan 31 may be more unique than you initially thought.
It's important to note that boats are also frequently customized, so if you suspect that work has been done on yours, it's best to take your own measurements. When ordering a sail, we will advise you if using the manufacturer's specifications is appropriate, or if we require you to complete our own measurement forms.
| | |
| --- | --- |
| I: | 42.50 ft / 12.95 m |
| J: | 12.50 ft / 3.81 m |
| P: | 37.00 ft / 11.28 m |
| E: | 13.00 ft / 3.96 m |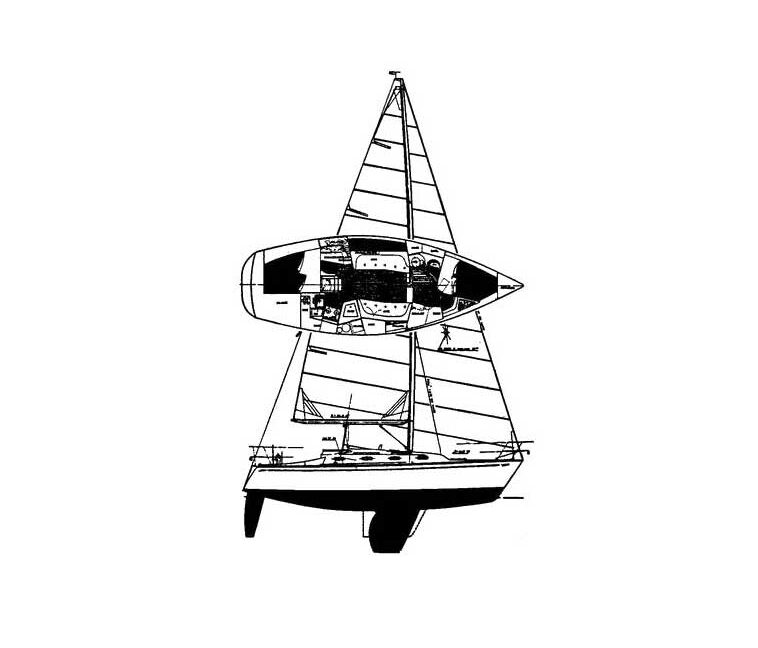 Construction
The Tartan 31, designed by Tim Jackett, is a classic Tartan medium-displacement cruiser with a double-spreader masthead rig carrying 507 square feet of sail. Jackett designed two different versions during the ships production run, the original 31 displaces 9,030 pounds and carries 3,900 pounds of lead in its external keel, while the Piper version carries slightly less ballast with a new shoal draft keel. The Piper also offers a revised interior layout and a sailaway package. The hull has a distinct turn at the bilge for less wetted surface in light air and stability in heavy wind. The Tartan 31 is semi-custom, with options for a traditional counter transom or a sportier scoop-style stern.
Performance
The Tartan 31 sailboat is an excellent performer in all conditions, thanks to its well-designed hull and sail plan. The boat is responsive and easy to handle, making it a joy to sail in light winds. In heavier winds, the boat remains stable and provides excellent speed and performance. The boat's well-balanced helm and efficient sail plan make it an excellent choice for both cruising and racing.
History
Tartan, now owned by NavStar, started as a pioneer in fiberglass auxiliary sailboats, and its first centerboarder, the Tartan 27, was built in 1961. Tartan became one of the major builders of mid-range cruising sailing yachts, competing with Cal, Pearson, and Catalina. Tartan faced troubles over the years, including a plant fire in 1971, ownership upheavals in the 1980s, and voluntary bankruptcy in 1990. However, under NavStar, Tartan bounced back and maintained a strong customer base, even expanding to new markets abroad.
The Tartan 31 sailboat is a timeless classic known for its sturdy construction, excellent sailing performance, and comfortable cruising accommodations.
Features and Design
The Tartan 31 sailboat has a sleek and elegant design that offers both performance and comfort. The boat features a moderate to high aspect ratio sail plan, which provides excellent speed and performance in all conditions. The mast and rigging are well-designed, and the boat can be easily handled by a small crew.
The interior of the Tartan 31 is spacious and comfortable, with ample headroom and natural light. The boat features a well-appointed galley, a large saloon with a fold-down table, and comfortable sleeping accommodations for up to six people. The boat's construction is also noteworthy, with a solid fiberglass hull and a lead keel that provides excellent stability and performance.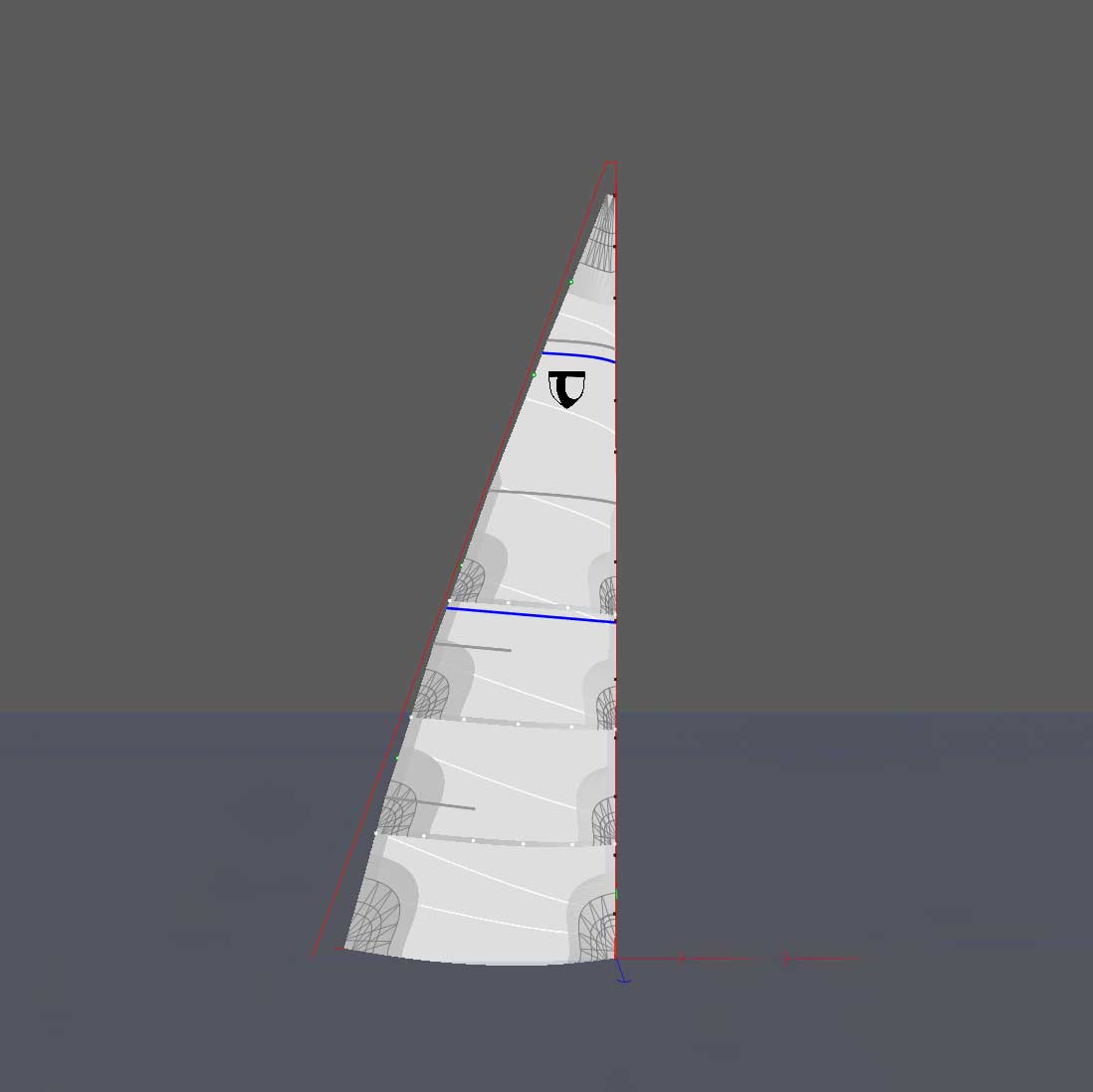 Sail Plan
Tartan's ability to successfully blend various elements in their sailboats can be attributed to their meticulous attention to the rig and sail plan. The double-spreader masthead rig allows for extra sail area, resulting in a well-balanced boat that is forgiving, as confirmed by several owners. The Tartan 31 Mainsail has a total area of 241 square feet, providing ample sail area for good offwind speed, while the 135-percent jib, with a total area of 359 square feet, delivers significant power to windward movement.
Recommended Sails For Your Tartan 31
We would love to help you enhance your sailing experience on your Tartan 31. That's why we have put together a list of expertly curated sail recommendations just for you. You can find more information about each sail and what makes our designs stand out by following the links to our education page.
Request a Tartan 31 Quote
Looking to buy a new headsail or mainsail for your Tartan 31? Request a free quote from Precision Sails for a new custom sail. Our team will work with you to design the perfect sail for you.
Request a Quote