"*" indicates required fields
Your Trusted Partner for Siren 17's:
Building Lasting Relationships Through Quality and Precision
Our team of Precision Sails experts conducted extensive research on the web to gather information about the specific sailboat in question. We thoroughly scoured various online sources to compile relevant and accurate information for the boat owner. Our team carefully curated the information to ensure that it would be helpful and informative for the user. We understand the importance of having a deep understanding of your boat's features, and our goal is to provide comprehensive and reliable information that will enable boat owners to make informed decisions about their sailing experience. By sharing our expertise and knowledge, we hope to empower our customers to get the most out of their sailing adventures.
Quote my Siren 17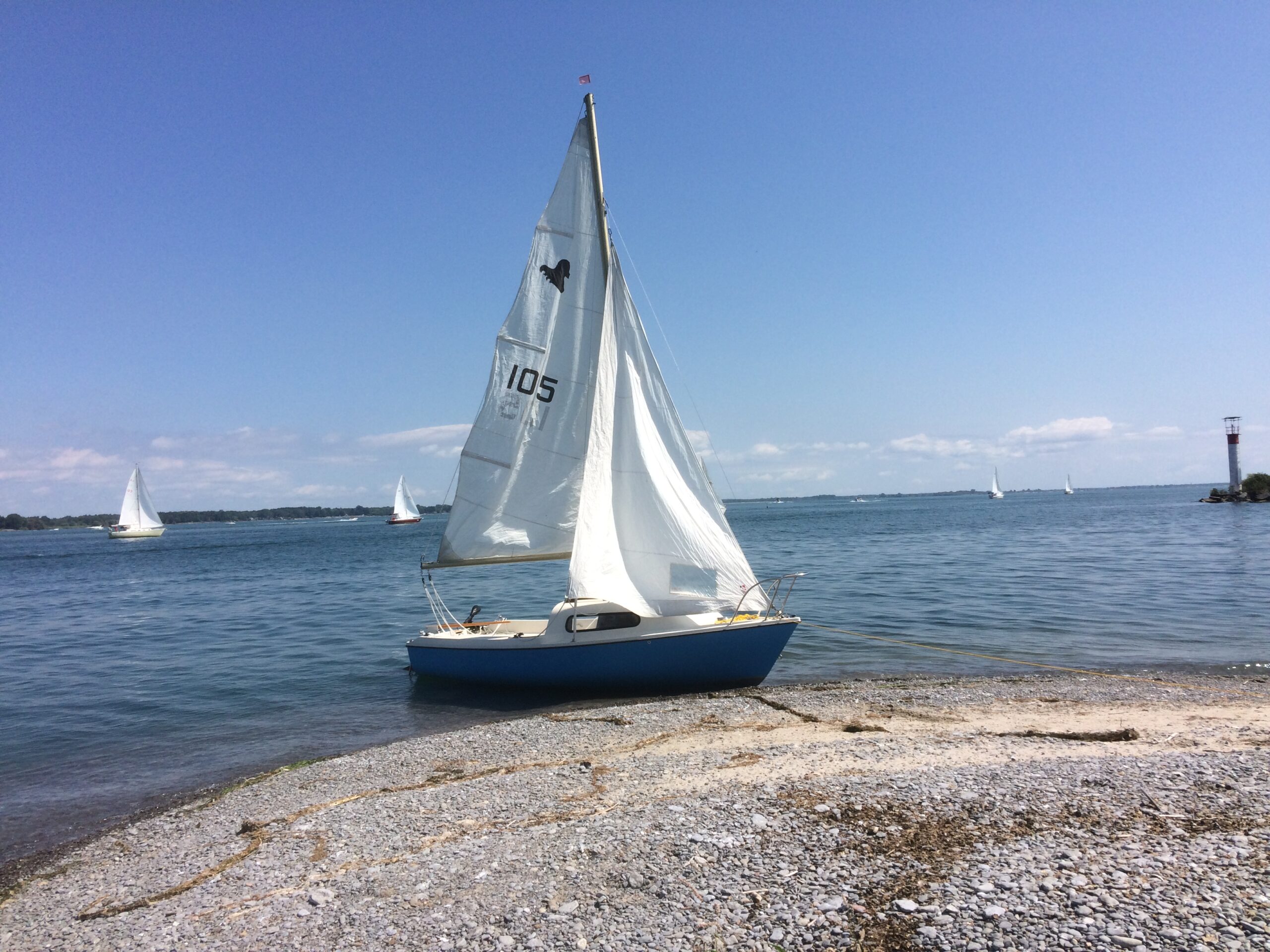 All About Your Siren 17
Rig Specifications
These are the specifications provided by the designers, but even from the factory, these boats may not be identical. The reason for this is that the sail industry often contracts manufacturing to different sources in order to achieve economies of scale. What this means is – your Siren 17 may be more unique than you initially thought.
It's important to note that boats are also frequently customized, so if you suspect that work has been done on yours, it's best to take your own measurements. When ordering a sail, we will advise you if using the manufacturer's specifications is appropriate, or if we require you to complete our own measurement forms.
I: 17.00 ft / 5.18 m
J: 6.00 ft / 1.83 m
P: 17.75 ft / 5.41 m
E: 8.00 ft / 2.44 m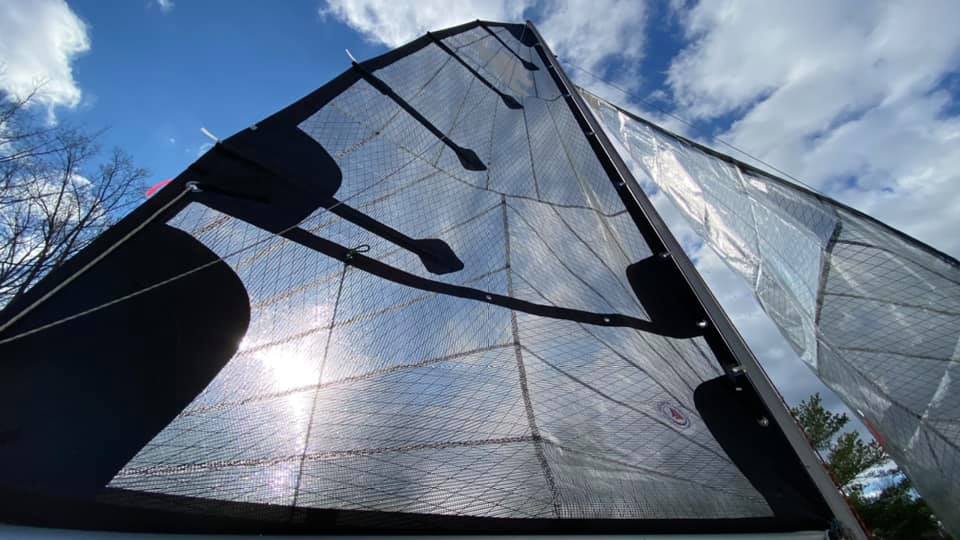 Design
The Siren 17 is a small, monohull with a length overall of 17 feet and a beam of 6 feet. It has a displacement of 750 pounds and a sail area of approximately 139 square feet. The boat is designed to be sailed by one or two people and has a maximum capacity of four. The Siren 17's low profile and sleek lines give it a modern, sporty look that is both functional and attractive. The boat's interior is made up of fiberglass and molded with foam; the cabin has mahogany handrails and enough space for two average-size adults to sleep. The cockpit, on the other hand, is much larger than the cockpits of most 17-footers. It has a draft of 4.25 ft. and consists of a steel plate centerboard that is operated from the cockpit.
Performance
The Siren 17 is a responsive and lively sailboat that is well-suited for both racing and cruising. Its light weight and narrow beam make it quick and agile on the water, while its large sail area allows it to perform well in light to moderate winds. The boat's high aspect ratio rig and deep keel provide excellent upwind performance and good stability in rough conditions. Overall, the Siren 17 is a fun and versatile sailboat that can provide hours of enjoyment for sailors of all skill levels. Because of its compact design, the Siren 17 sailboat can be transported without the help of a crowd; it can be easily towed to a medium-size car for launching and hauling out. Despite being a full-featured, small-size sailboat, it is economical.
History
The Siren 17 was designed by Hubert Vandestadt in 1967 as a small, affordable sailboat for recreational use. It was produced by his company – Vandestadt & Mc Gruer Ltd, in Canada, Ontario. After its launch in 1974, the company produced nearly 3,200 units of this model. The production continued for thirteen years, and it became the most successful sailboat produced in Canada. Its lightweight fiberglass hull and simple rigging made it popular among amateur sailors who wanted a boat that was easy to handle and fun to sail. The Siren 17 quickly became a popular choice for racing, and its reputation for speed and agility on the water led to the development of a one-design racing class in the early 1970s.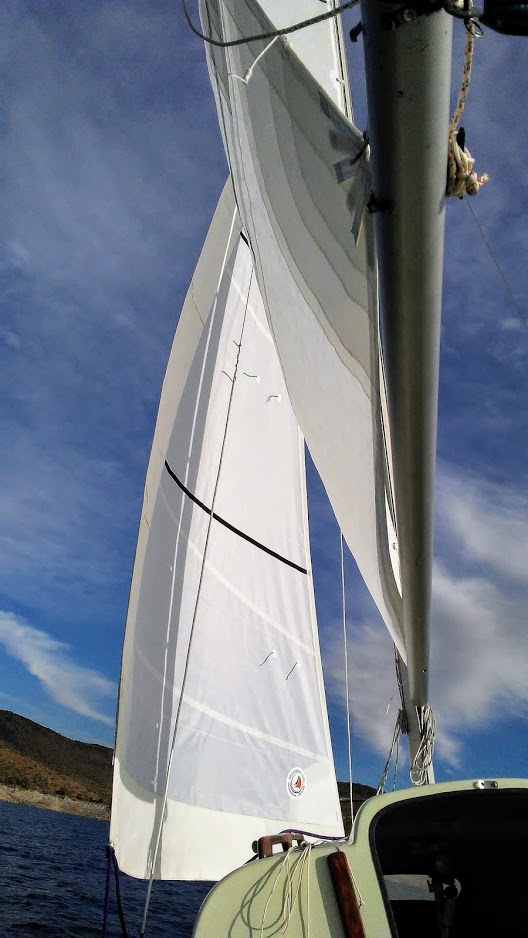 Sail Plan
The Siren 17 features a sloop rig with a mainsail and a jib. The mainsail has a sail area of approximately 89 square feet, while the jib has a sail area of approximately 50 square feet. The Siren 17's sail plan provides excellent performance in a wide range of wind conditions. The large mainsail and jib allow the boat to generate plenty of power, while the high aspect ratio rig provides good efficiency and speed. The boat is particularly well-suited for sailing upwind, where its deep keel and powerful sail plan can help it make good progress against the wind.
Overall
The Siren 17 is a versatile and enjoyable pocket cruiser that has been a popular choice among sailors for over 50 years. Its simple yet modern design, excellent performance, and low maintenance requirements make it an ideal choice for both racing and cruising.
Recommended Sails For Your Siren 17
We would love to help you enhance your sailing experience on your Siren 17. That's why we have put together a list of expertly curated sail recommendations just for you. You can find more information about each sail and what makes our designs stand out by following the links to our education page.
Request a Siren 17 Quote
Looking to buy a new headsail or mainsail for your Siren 17? Request a free quote from Precision Sails for a new custom sail. Our team will work with you to design the perfect sail for you.
Request a Quote