"*" indicates required fields
Your Trusted Partner for Ranger 33's:
Building Lasting Relationships Through Quality and Precision
Our team of Precision Sails experts conducted extensive research on the web to gather information about the specific sailboat in question. We thoroughly scoured various online sources to compile relevant and accurate information for the boat owner. Our team carefully curated the information to ensure that it would be helpful and informative for the user. We understand the importance of having a deep understanding of your boat's features, and our goal is to provide comprehensive and reliable information that will enable boat owners to make informed decisions about their sailing experience. By sharing our expertise and knowledge, we hope to empower our customers to get the most out of their sailing adventures.
Quote my Ranger 33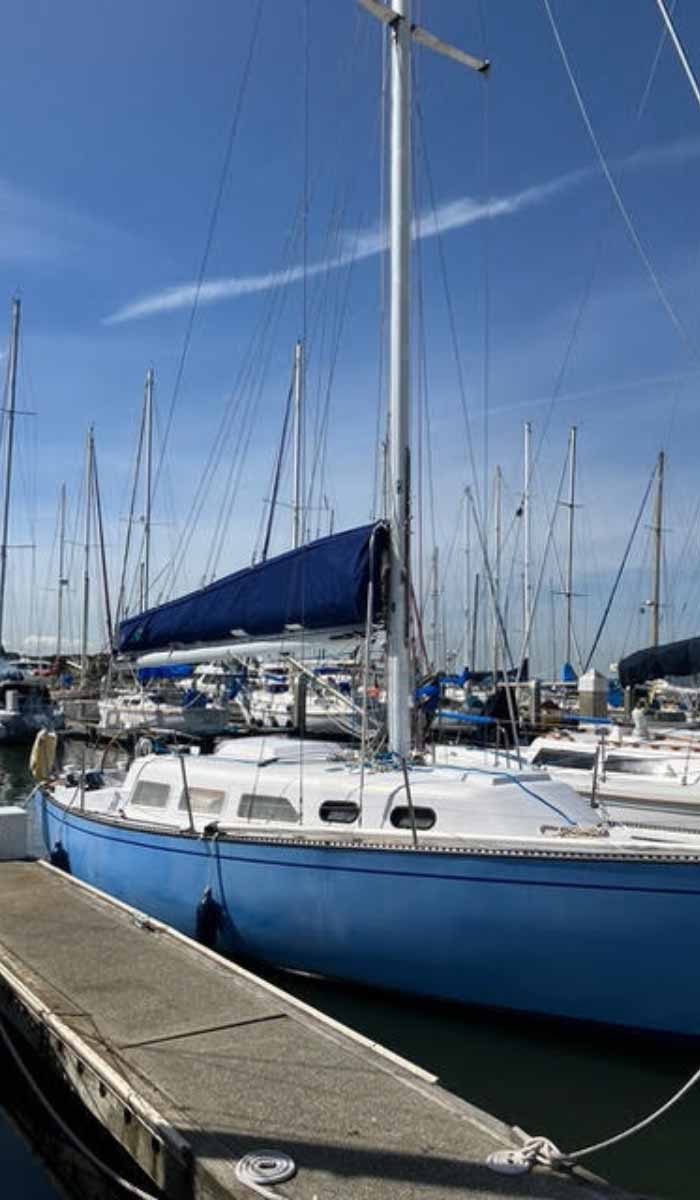 All About Your Ranger 33
Rig Specifications
These are the specifications provided by the designers, but even from the factory, these boats may not be identical. The reason for this is that the sail industry often contracts manufacturing to different sources in order to achieve economies of scale. What this means is – your Ranger 33 may be more unique than you initially thought.
It's important to note that boats are also frequently customized, so if you suspect that work has been done on yours, it's best to take your own measurements. When ordering a sail, we will advise you if using the manufacturer's specifications is appropriate, or if we require you to complete our own measurement forms.
| | |
| --- | --- |
| I: | 41.50 ft / 12.65 m |
| J: | 13.87 ft / 4.23 m |
| P: | 35.00 ft / 10.67 m |
| E: | 13.75 ft / 4.19 m |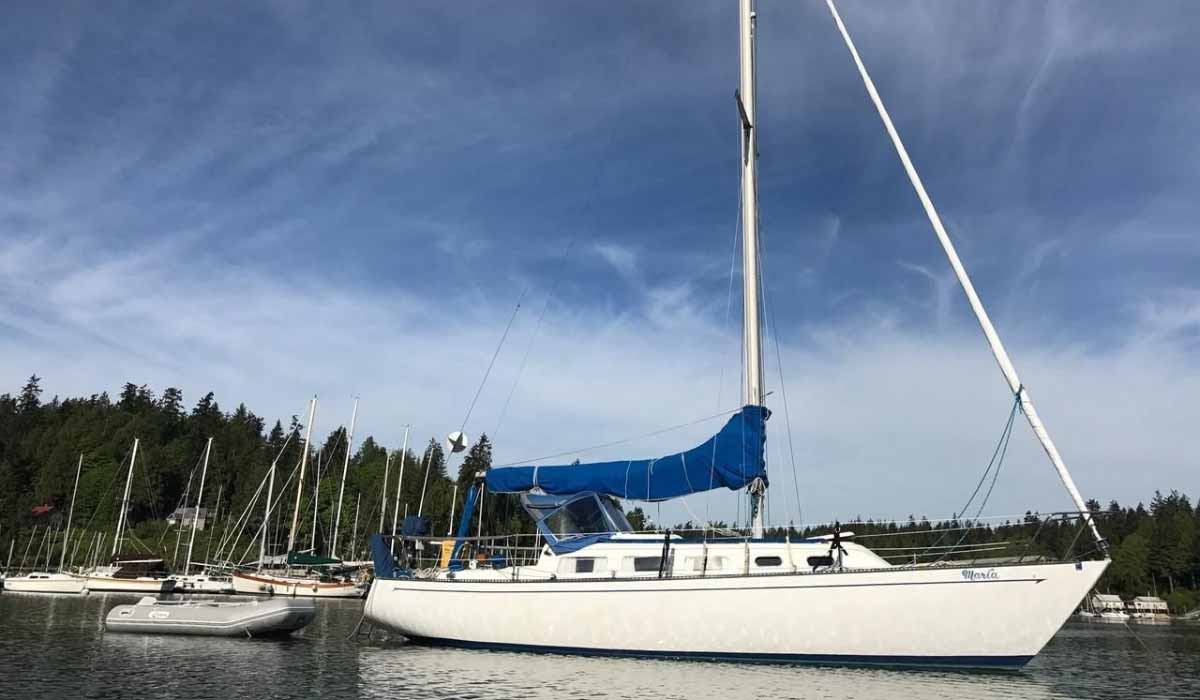 Sail Plan
The Ranger 33 features a high-performance sail plan, with a large mainsail and a high aspect ratio jib. The boat's rig is designed to provide excellent performance and easy handling, even in heavy wind conditions. The mast and boom are made from lightweight aluminum, which helps to reduce the boat's weight and improve its performance on the water. While the default sailplan is still a good choice for many Ranger 33 owners, your boat may have been modified, or the location you plan on sailing in may mean the design and options need to change. It's best to talk to a sail consultant about your upcoming sailing plans so we can tailor a design and quote for your specific needs.
Construction
The Ranger 33 is constructed using a high-strength fiberglass hull and deck, with a balsa core for added stiffness and insulation. The boat's construction is of the highest quality, with a focus on strength and durability. All of the boat's hardware and fittings are made from marine-grade materials, ensuring long-lasting durability and resistance to corrosion.
The interior of the Ranger 33 is spacious and well-designed, with plenty of headroom and ample storage space for extended cruises. The boat features a large V-berth forward, a comfortable salon with a dinette, and a galley with a sink, stove, and refrigerator. The aft cabin has a double berth and plenty of storage space, making it an excellent choice for families or couples who want to spend extended periods of time on the water.
History
The Ranger 33 is a classic sailboat that has been updated with modern amenities and features, making it an excellent choice for sailors who appreciate a classic look with modern performance. This sailboat was first introduced in 1973 and quickly gained popularity due to its spacious interior and excellent sailing capabilities. The Ranger 33 was designed by Gary Mull, a well-known naval architect who is responsible for some of the most popular sailboat designs of the 20th century. Mull's design for the Ranger 33 emphasized speed and performance, with a sleek hull shape and a large sail plan that allows the boat to sail fast and efficiently in a wide range of wind conditions.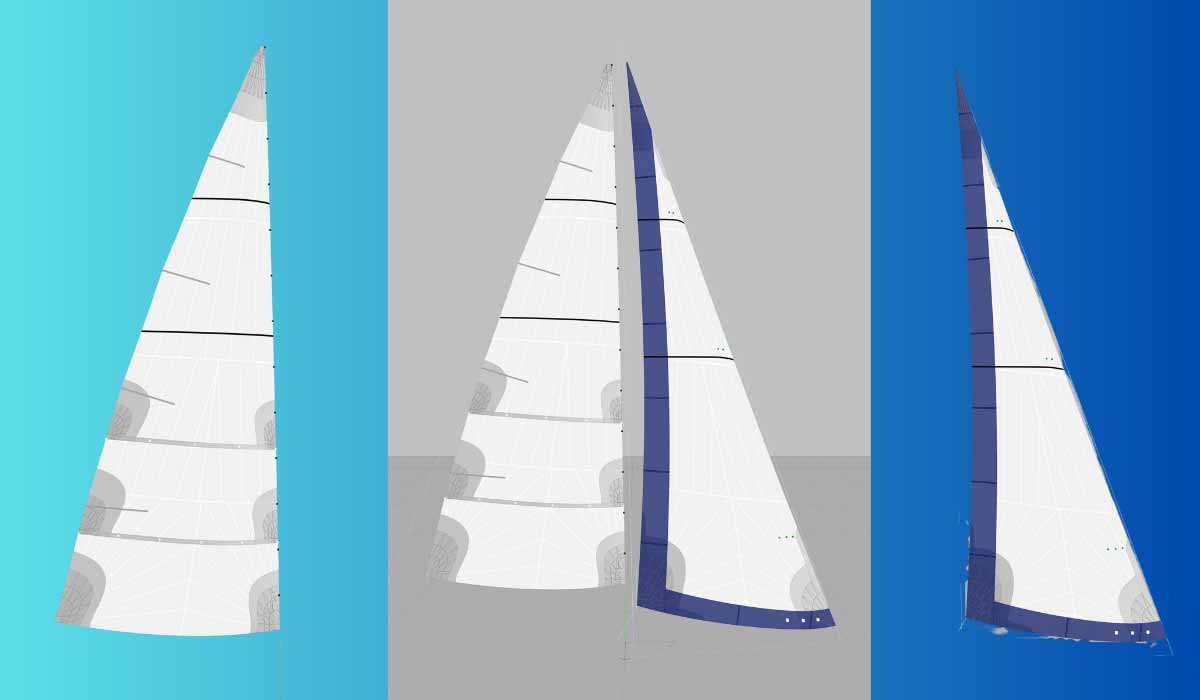 Performance
The Ranger 33 is a fast and nimble sailboat that performs well in a wide range of wind and sea conditions. The boat's sleek hull shape and high-performance sail plan allow it to sail efficiently and reach impressive speeds even in light wind conditions. In heavier wind conditions, the Ranger 33 remains stable and easy to handle, thanks to its well-designed rig and responsive steering.
The boat's high aspect ratio jib provides excellent upwind performance, allowing the boat to sail close to the wind and maintain a high degree of speed and control. The large mainsail provides ample power and performance, allowing the boat to sail efficiently in a wide range of wind conditions. A wide range of radial laminates and dacron materials are available for those wanting to increase their performance, and cross cut options are available for those hybrid cruisers looking for longevity.
Overview
Overall, the Ranger 33 is a classic sailboat with modern amenities and features that make it an excellent choice for sailors who appreciate a classic look with modern performance. Whether you're planning a long-distance cruise or a day sail with friends and family, the Ranger 33 offers excellent performance and comfort on the water. Its sleek hull shape, high-performance sail plan, and responsive steering make it a fast and nimble sailboat that is easy to handle in a wide range of wind and sea conditions.
Recommended Sails For Your Ranger 33
We would love to help you enhance your sailing experience on your Ranger 33. That's why we have put together a list of expertly curated sail recommendations just for you. You can find more information about each sail and what makes our designs stand out by following the links to our education page.
Request a Ranger 33 Quote
Looking to buy a new headsail or mainsail for your Ranger 33? Request a free quote from Precision Sails for a new custom sail. Our team will work with you to design the perfect sail for you.
Request a Quote