"*" indicates required fields
Your Trusted Partner for MacGregor 25's:
Building Lasting Relationships Through Quality and Precision
Our team of Precision Sails experts conducted extensive research on the web to gather information about the specific sailboat in question. We thoroughly scoured various online sources to compile relevant and accurate information for the boat owner. Our team carefully curated the information to ensure that it would be helpful and informative for the user. We understand the importance of having a deep understanding of your boat's features, and our goal is to provide comprehensive and reliable information that will enable boat owners to make informed decisions about their sailing experience. By sharing our expertise and knowledge, we hope to empower our customers to get the most out of their sailing adventures.
Quote my MacGregor 25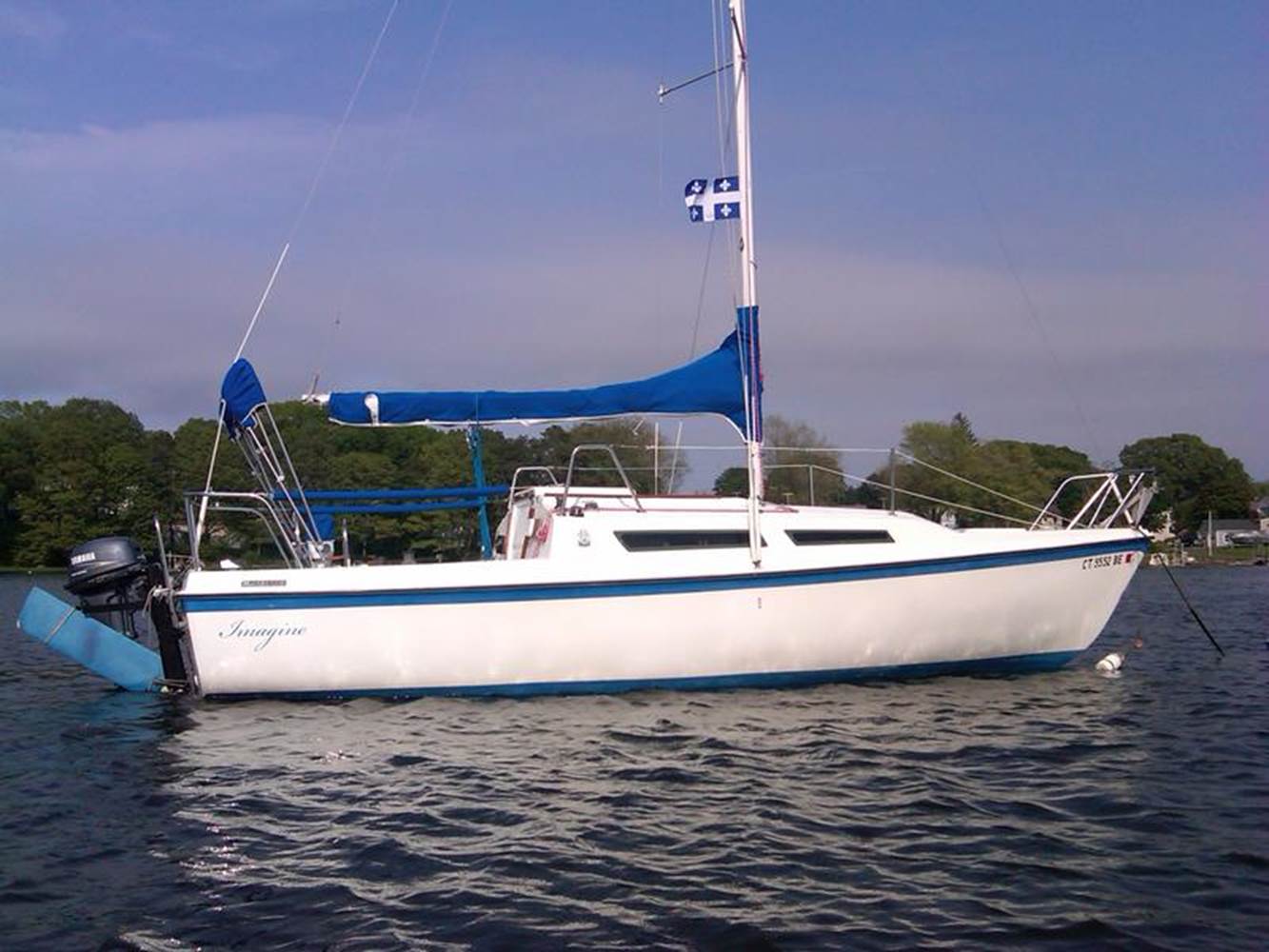 All About Your MacGregor 25
Rig Specifications
These are the specifications provided by the designers, but even from the factory, these boats may not be identical. The reason for this is that the sail industry often contracts manufacturing to different sources in order to achieve economies of scale. What this means is – your MacGregor 25 may be more unique than you initially thought.
It's important to note that boats are also frequently customized, so if you suspect that work has been done on yours, it's best to take your own measurements. When ordering a sail, we will advise you if using the manufacturer's specifications is appropriate, or if we require you to complete our own measurement forms.
I: 25.00 ft / 7.62 m
J: 9.75 ft / 2.97 m
P: 24.50 ft / 7.47 m
E: 10.50 ft / 3.20 m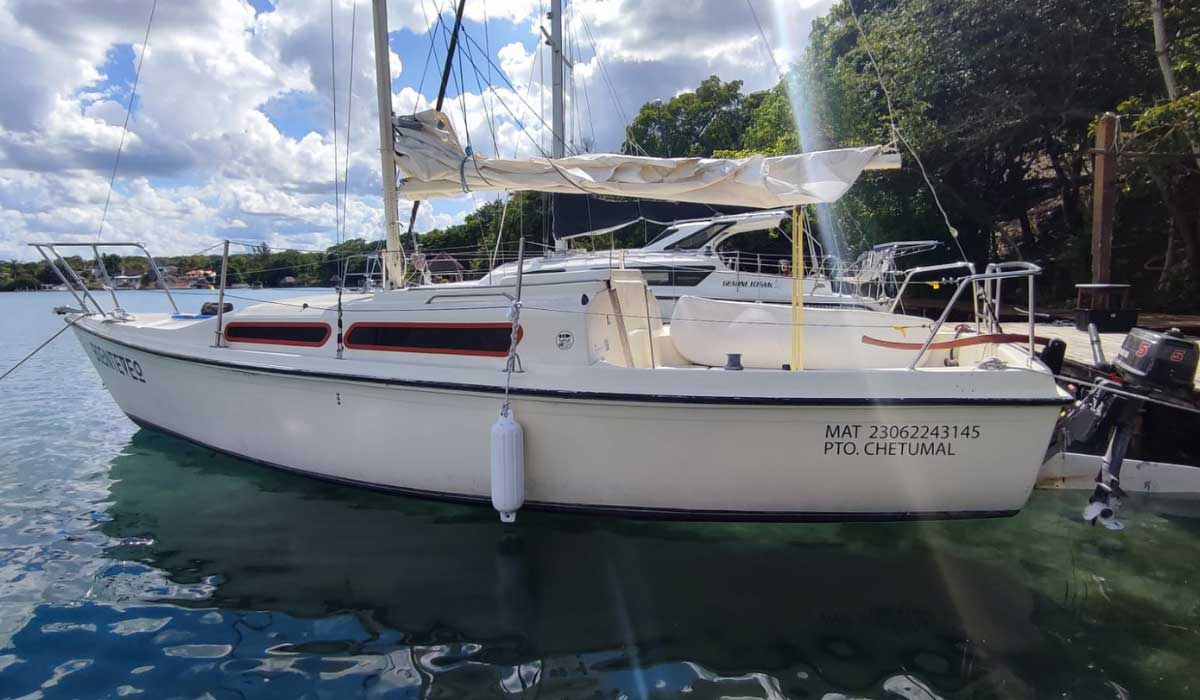 Comfort and Amenities
Despite its compact size, the MacGregor 25 offers a surprising amount of comfort and amenities for its crew. The cabin has a v-berth forward, a dinette table that can be converted into a double berth, and two quarter berths aft. The galley has a sink, a stove, and a small icebox, which can be powered by a portable propane tank. The head has a porta-potty and a sink, which can be covered by a privacy curtain. The boat also has storage compartments, shelves, and lockers for gear and supplies. The cockpit has bench seats with cushions, a tiller steering, and a bimini top that can provide shade and shelter from the sun and rain. The boat has an electrical system with a battery and a charger, which can power the lights, the radio, and other devices.
Maintenance and Upgrades
Like any boat, the MacGregor 25 requires regular maintenance and occasional upgrades to keep it in good condition and improve its performance and comfort. Some of the maintenance tasks include cleaning and waxing the hull, checking and replacing the rigging, inspecting and servicing the outboard motor, and replacing worn or damaged parts. Some of the upgrades that owners can consider include installing a roller furling jib, adding a spinnaker or a whisker pole, replacing the standing rigging with stainless steel or synthetic fibers, installing a solar panel or a wind turbine, upgrading the electrical panel or the battery, or adding a swim platform or a boarding ladder. The boat has a loyal following of owners who share tips, advice, and resources online and in local sailing communities.
History of the MacGregor 25
The MacGregor 25 is a trailerable sailboat that was designed by Roger MacGregor and built by MacGregor Yacht Corporation from 1973 to 1987. It has a length overall of 25 feet, a beam of 8 feet, and a draft of 5 feet with the centerboard down. It displaces about 2,100 pounds and can accommodate up to six people in its cabin, which has a standing headroom of 5'10". The boat can be powered by a small outboard motor, which can be tilted up when sailing or lowered when motoring.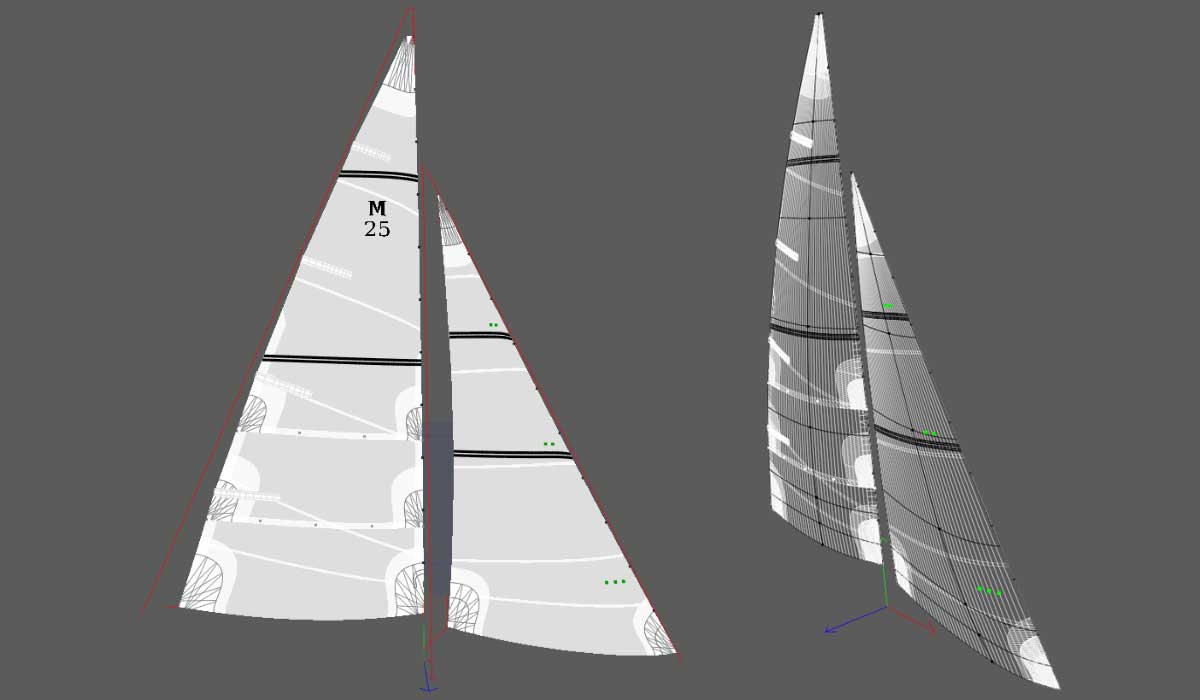 Performance and Handling
One of the key advantages of the MacGregor 25 is its versatility. It can sail in various conditions, from light breezes to moderate winds, and can reach speeds of up to 6 knots under sail alone. The boat has a fractional rig with a large mainsail and a small jib, which makes it easy to handle for solo sailors or small crews. The mast can be lowered and raised quickly with a winch and a gin pole, which enables the boat to be launched and retrieved from a trailer ramp. The boat also has a centerboard that can be raised or lowered with a crank, which allows it to sail close to the wind and access shallow waters. However, the boat is not designed for heavy weather or offshore passages, and should be used with caution in rough seas.
Overview
The MacGregor 25 is a versatile and affordable sailboat that offers a great combination of performance, comfort, and convenience. It is ideal for sailors who want to explore different waterways and enjoy the freedom of trailerable sailing without breaking the bank. While it may not be the fastest or the most luxurious sailboat on the market, it has a loyal following of owners who appreciate its simplicity, reliability, and adaptability.
Recommended Sails For Your MacGregor 25
We would love to help you enhance your sailing experience on your MacGregor 25. That's why we have put together a list of expertly curated sail recommendations just for you. You can find more information about each sail and their specific uses by following the links to our education page.
Request a Macgregor 25 Quote
Looking to buy a new headsail or mainsail for your Macgregor 25? Request a free quote from Precision Sails for a new custom sail. Our team will work with you to design the perfect sail for you.
Request a Quote