"*" indicates required fields
Your Trusted Partner for Hunter 31's:
Building Lasting Relationships Through Quality and Precision
Our team of Precision Sails experts conducted extensive research on the web to gather information about the specific sailboat in question. We thoroughly scoured various online sources to compile relevant and accurate information for the boat owner. Our team carefully curated the information to ensure that it would be helpful and informative for the user. We understand the importance of having a deep understanding of your boat's features, and our goal is to provide comprehensive and reliable information that will enable boat owners to make informed decisions about their sailing experience. By sharing our expertise and knowledge, we hope to empower our customers to get the most out of their sailing adventures.
Quote my Hunter 31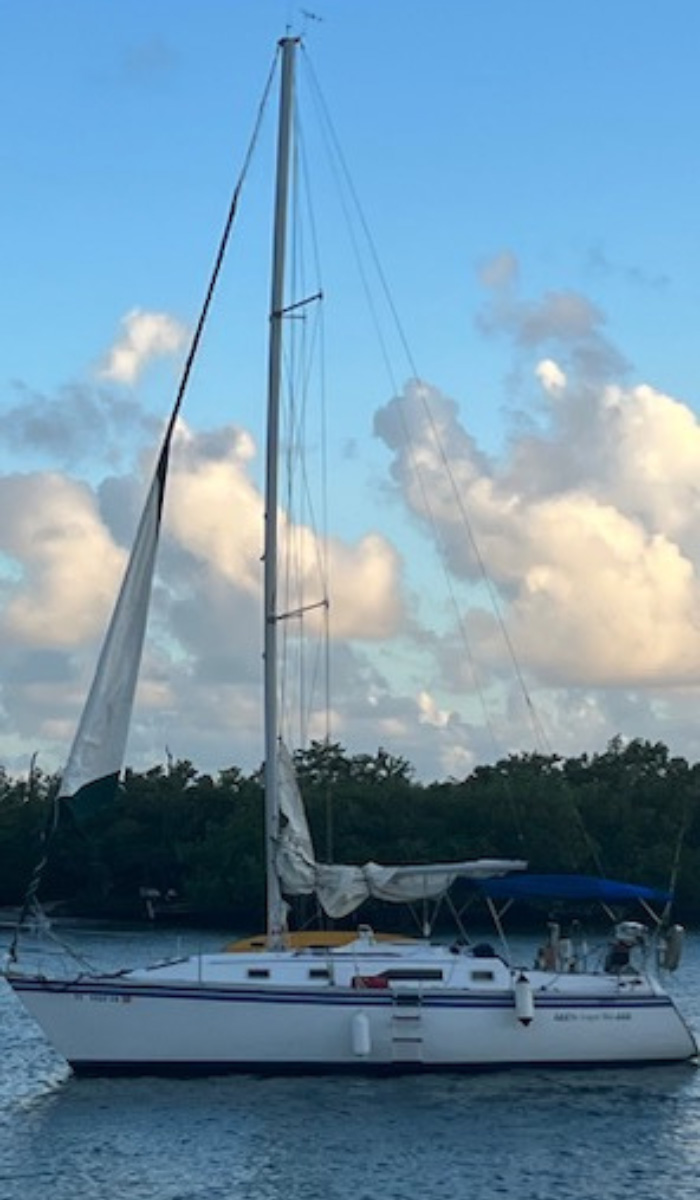 All About Your Hunter 31
Rig Specifications
These are the specifications provided by the designers, but even from the factory, these boats may not be identical. The reason for this is that the sail industry often contracts manufacturing to different sources in order to achieve economies of scale. What this means is – your Hunter 31 may be more unique than you initially thought.
It's important to note that boats are also frequently customized, so if you suspect that work has been done on yours, it's best to take your own measurements. When ordering a sail, we will advise you if using the manufacturer's specifications is appropriate, or if we require you to complete our own measurement forms.
| I: | 42.00 ft / 12.80 m |
| --- | --- |
| J: | 12.00 ft / 3.66 m |
| P: | 37.42 ft / 11.41 m |
| E: | 11.00 ft / 3.35 m |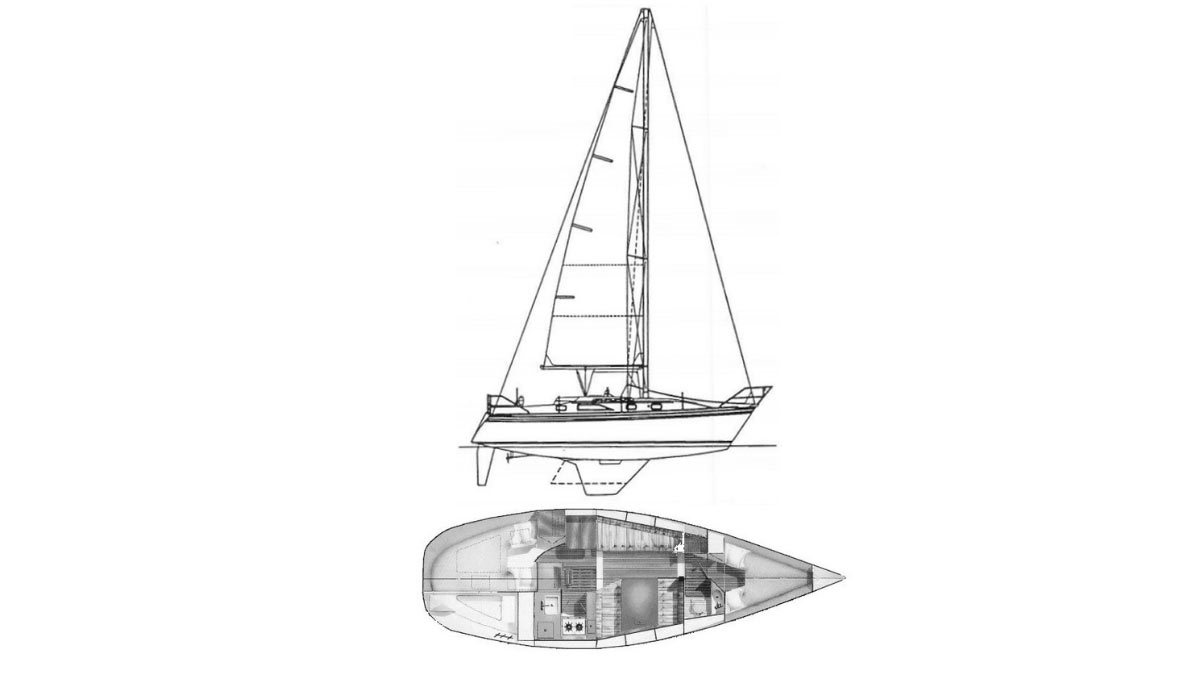 Sail Plan
The Hunter 31 features a sloop rig. A sloop rig is a single-masted sailboat configuration with one head sail, typically a jib or a genoa, and a mainsail. This simple and efficient rigging setup is commonly found on a wide range of sailboats, including the Hunter 31, and offers excellent performance, ease of handling, and versatility in various wind conditions. The sail controls are strategically positioned within easy reach of the helmsman, which allows for quick adjustments to aid with switching wind conditions. Hunter also offered the option between a standard rig and a furling mast system, providing flexibility for different sailing styles and skill levels.
Design
The design of the Hunter 31 is well-thought out and a testament to Hunter Marine's dedication to performance and good looks. The well-balanced proportions and hull shape contribute to the boat's performance capabilities, allowing the boat to slice through water with ease. Downstairs, you'll be greeted by a spacious seating area and ample headroom. Large windows and hatches allow for natural light to flow in, which makes the interior feel more open. With lots of storage, you'll never run out of room for equipment and personal items.
History
Hunter Marine was founded in the early 1970s and had a goal to create sailboats that not only excelled in performance, but also comfort and affordability. Released in 1983, the Hunter 31, designed by Cortland Steck, quickly gained popularity for its sleek design, spacious interior and impressive sailing capabilities. This is a boat that caught the attention of both experienced sailors and newcomers. Over the years, the Hunter 31 underwent several design modifications and feature enhancements, adapting to the evolving needs and preferences of sailors. Today, the Hunter 31 continues to be a sought-after sailboat, cherished for its excellent craftsmanship and performance.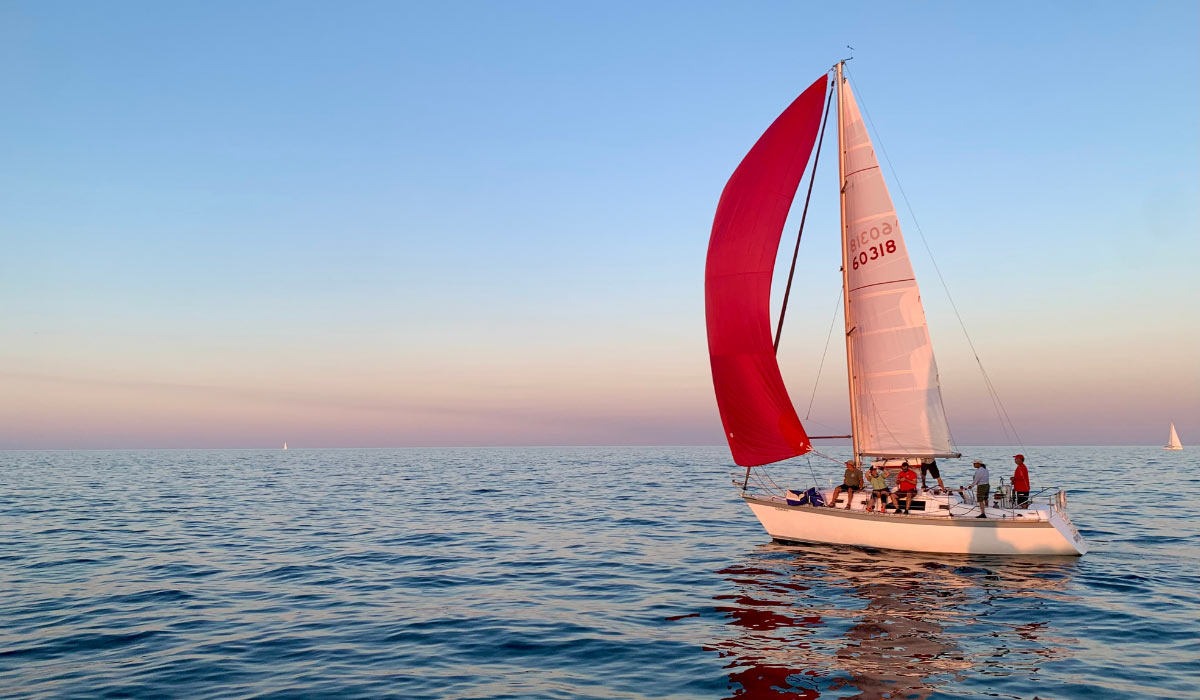 Performance
The performance of the Hunter 31 is unparalleled, combining speed with stability to provide a safe yet exhilarating experience. The Hunter 31 brings both a balanced rudder and a deep, bulb keel to the table, which provide excellent stability, minimizing heel and boosting comfort, even in rough conditions. Furthermore, the Hunter 31's performance is not limited to open water sailing. Its versatile design allows it to perform well in various sailing scenarios such as racing or coastal cruising.
Overview
From its sleek exterior to its thoughtfully laid-out interior, the Hunter 31 is a sailboat that catches eyes for all of the right reasons. The Hunter 31 excels in performance with its responsive handling and versatile rigging options. Its efficient hull design and sail plan deliver excellent speed and stability, allowing sailors to confidently navigate various wind conditions. The spacious cockpit provides lots of seating and excellent visibility. With ample storage and a spacious cabin, this boat ensures a comfortable voyage. By investing in the Hunter 31 you are guaranteeing comfortable and stress-free adventures.
Recommended Sails For Your Hunter 31
We would love to help you enhance your sailing experience on your Hunter 31. That's why we have put together a list of expertly curated sail recommendations just for you. You can find more information about each sail and what makes our sails stand out by following the links to our education page.
Want to Take Your Hunter 31 to the Next Level of Performance?
Then, it's time to consider the sails you're using. That's why we offer custom-fit sails designed to optimize the performance of your Hunter 31. Our team of experts takes pride in using only the best materials and cutting-edge technology to ensure that our sails are of the highest quality.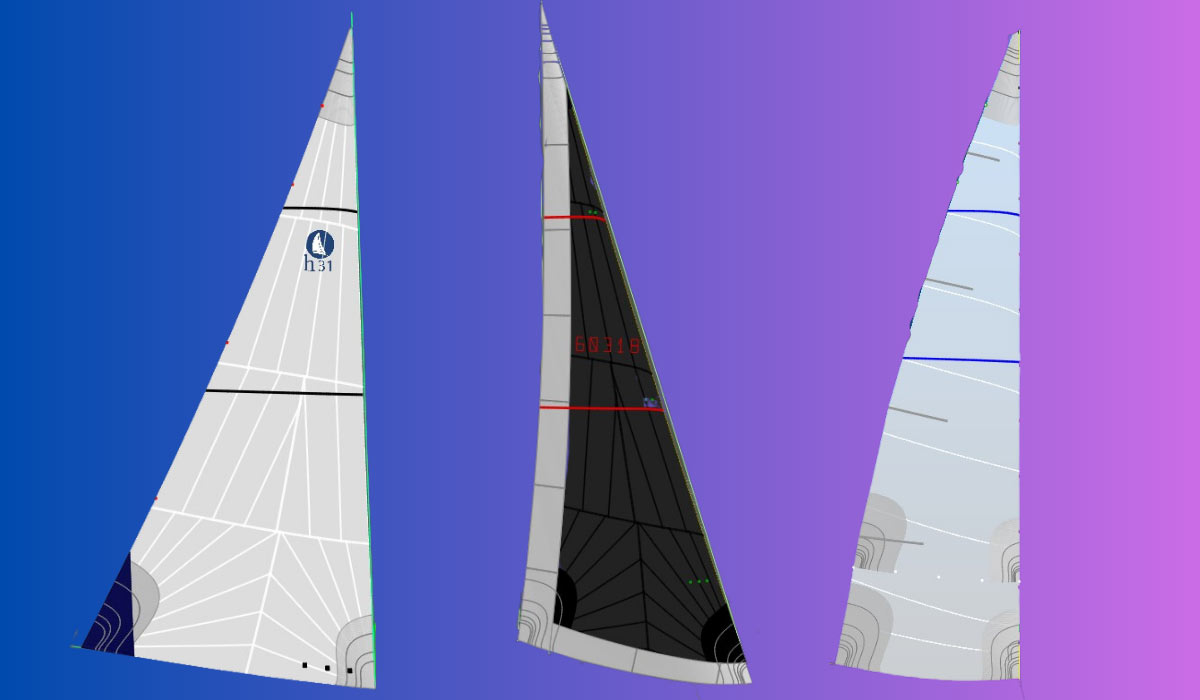 Custom Fit
With our custom-fit sails, you can expect maximum speed, power, and maneuverability on the water. A true game changer – a paired combination of head sails and mainsails. When two sails are designed in tandem we can optimize their performance to work together. The best part? We keep your measurements and designs on file, so you can develop your sail inventory over time, we'll always be ready to pick up where we left off in your sail customization journey.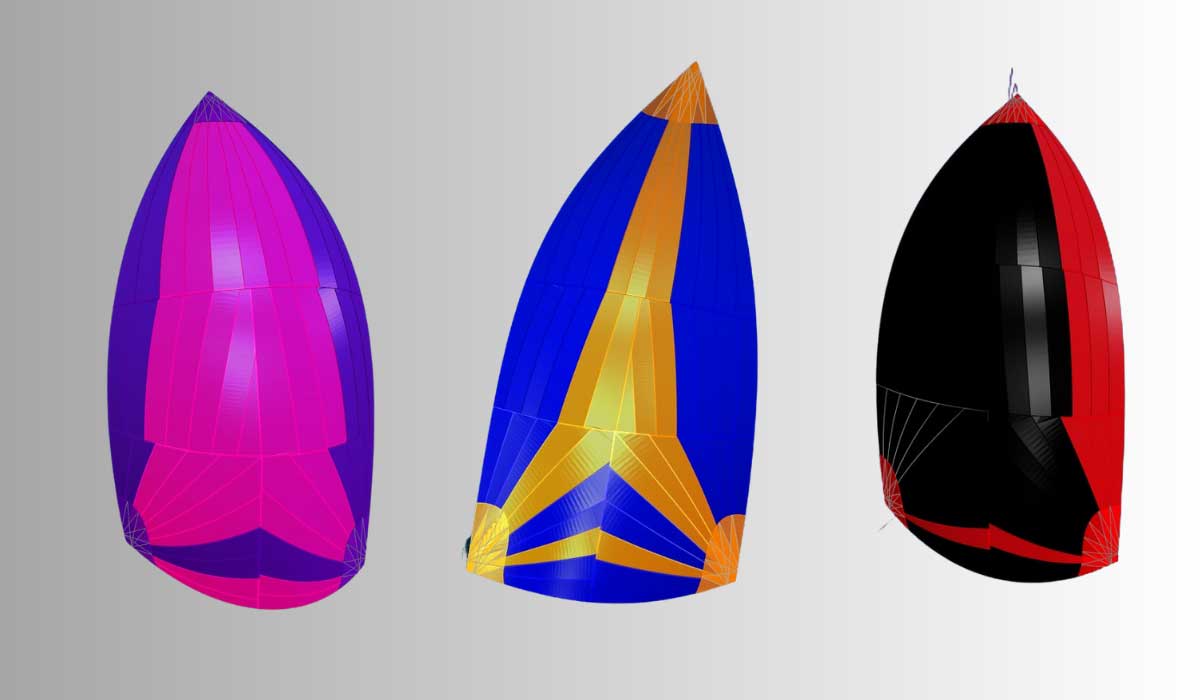 Reliability and Durability
Our sails don't just improve your boat's performance – they also provide you with peace of mind during your extended sailing journeys. Our sails are not like off-the-shelf options that have a short lifespan. Instead, we can tailor the design of the sails to withstand the specific demands of your boat, ensuring their durability and reliability.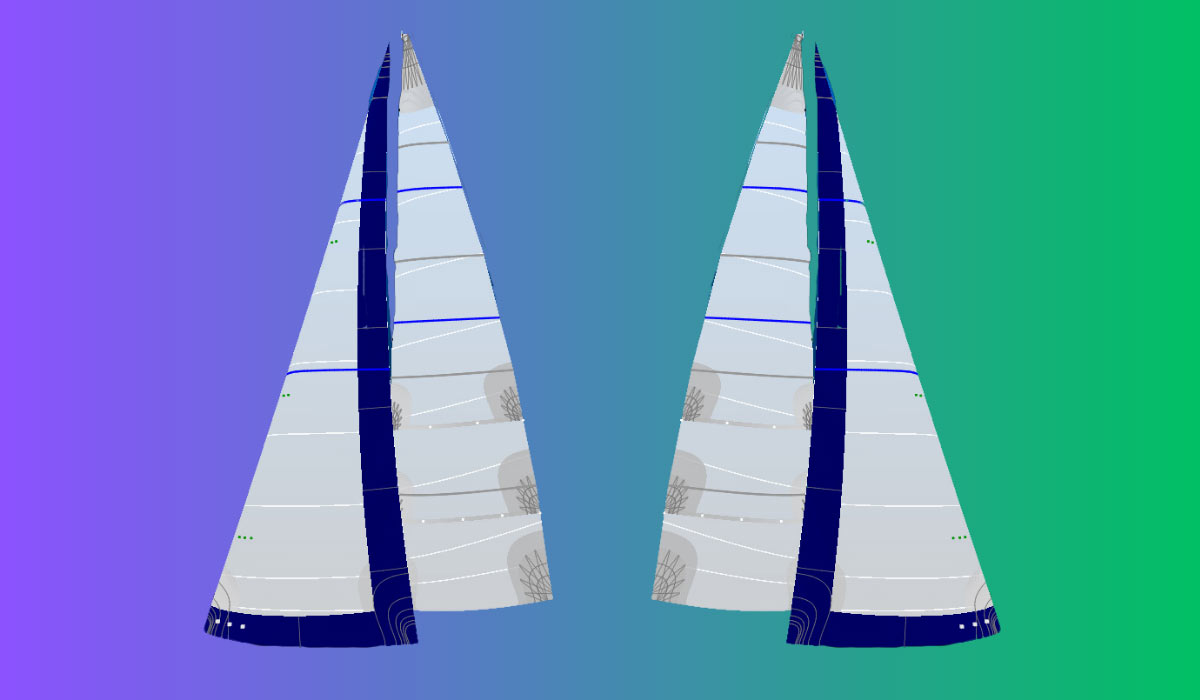 Providing Unparalleled Service
And, we're not just about high-quality sails. Our team is dedicated to providing you with the best service possible. From helping you take accurate measurements to delivering your custom sails, we're here to make sure you're satisfied with your experience.
Trust us to exceed your expectations and take your sailing experience to the next level.
Quality throughout the whole process… starting with quotation, options and cloth alternatives. Quick delivery time and the product is very good quality. I am very pleased to carry my Precision sails on my boat.
I recommend them 100%!

-Marcos D.
Got everything trimmed right today. Out sailing now. It's perfect. I love the sail it's perfect it's exactly what I wanted thank you so much.

-Elizabeth H.
I just received the 2nd custom-made sail I've ordered through Precision Sails. The process for providing measurement information and custom images is very clearly laid out in the forms on their website, in addition to several instructional YouTube videos. The results turned out beautifully, just as I had pictured it for both sails!

-Michael Shafer (Google)
Precision Sails was great! They built our spinnaker for our Hunter 260, and it is great, at a good price. I will be getting other sails from Precision when we need to replace them on our new (to us) Lagoon 410.

-Scott Huckerby (Google)
Just received my new mainsail from Precision Sail Loft and am over the moon about it. Darryl walked me through all my options and gave great advice. The measurement form is foolproof. They keep you updated with the status of your order every step of the way. I can recommend them highly enough.

-Henry Gomez (Google)
This summer was our first experience buying a new sail for our Catalina 28MkII, we also race-crew a friend's C&C 27 with newer Precision main and Genoa. Several other boats at our club have Precision sails and after couple of quotes from notable lofts narrowed it down to Precision to replace our #2 up front. We were late ordering in mid-July when COVID19 was wrecking everyone's delivery schedule yet we had our new sail within 5 weeks, which seems a minor miracle. Bottom line, love the sail (excellent design/fit, quality), easy to work with these folks despite the time/distance to Ottawa, cutting edge tech engagement which is a confidence builder, and they seem to be getting it done for their clients despite the present challenges. So we just ordered a new main from Precision for spring delivery.

-Dale Caseley (Google)
I was introduced to Precision Sails through Sailing Yacht Ruby Rose on You Tube. I decided to try the online experience myself. I provided the measurements and had good conversations with the sales team and with the sail designer. The new Genoa arrived in great condition and was a perfect fit! Couldn't be happier!!

-Brad Hamrlik (Google)
This summer I purchased a main and a Genoa for my Dufour 385 from Precision. The sails arrived in the time frame promised and fit perfectly. The quality appears to be excellent. I highly recommend Precision Sails.

-John McCracken (Google)
Was extremely impressed with the ease of choosing and ordering a new mainsail for my Montgomery 17. I'm always a little hesitant when giving sensitive info on-line… as this transaction was done with a lot of research…I actually paid them (Precision) a visit in Victoria, B.C. (yes they do exist). We worked out the kinks via e-mails, and now can enjoy a good laugh over "the incident"…which they took care of in a very professional manner!…very happy with the fit (perfect!), function and quality of my new sail! Thanks guys p.s. great price too!!

-Alan Cade (Google)
Ordered sails for my last boat and was very happy, now I'm ordering for my new boat. Great and friendly service.

-Gord Fulcher (Google)
Great customer service after receiving a quote for a new head sail. Even after explaining we may not be in the market for one right now, the sales rep I spoke with took 10 minutes to chat with me about other options and gave me recommendations for sail makers that could help us keep costs down and work with our damaged head sail. So much appreciation for this kind of service and honesty, will be back when the current head sail fails us and we are ready for a brand new one!!!

-Krista Scholl (Google)
The whole team at Precision Sails was fantastic from start to finish. We've had a laminate main and genoa made so far and have a spinnaker on the way. They listened carefully to our needs and recommended a great sail cloth. We couldn't have gotten more bang for our buck!

-Noah Regelous (Google)
What a great experience! These boats are our babies and it's obvious Precision Sails loves sailing. They make it easy and low stress. I can't wait to buy another sail.

-Lane Roth (Google)
Our new sails performed flawlessly. Several of our crew were seasoned Annapolis sailors, who commented on the quality of the sails and of how they seemed to improve Godspeed's performance.

We were also impressed with your consult-measure-design process. Your sales persons were knowledgeable and helpful. As was the designer, who I spoke with several time.

We had obtained quotes at the Annapolis Boat Show from North Sails and Quantum Sails — both were more expensive than your quote for equivalent quality and options."

-Randy Gillies
We received our spinnaker and launched it yesterday and I just wanted to let you know how pleased we are with it. The service we received from your company was exceptional and the quality of your product is second to none. We will certainly be return customers in the next few months to replace our main and jib sails and will recommend your company to all our sailing buddies. Once again-thank you."

-Daniel Jackson (Google)
Experts in design and customer service. Always kept me informed of the status of my sail. Sailing friends were very complimentary of the design and quality workmanship."

-Pete Klein (Facebook)
These guys stand behind their work and design. Top notch in customer service – their goal is to ensure you are happy. I recommend and will purchase from them again."

-Chris Eisenberg (Facebook)
we had good communication during the planning stages and the knowledgeable people at precision sails really got me fixed up good! The sails look and work fabulous! my boat sails better than it ever had! couldn't be more pleased with the product AND the service!"

-Fred Jelich (Facebook)
The whole staff at Precision Sails were great to work with, and very responsive to all my inquiries about measurements and design. My new main and head sail, made from the Challenge Warp Drive sailcloth, arrived earlier than promised, and fit perfectly. The workmanship is superb and the attention to detail is top notch. I would not hesitate to purchase sails from them again, and will be recommending them to my fellow sailors. Thank you, Precision Sails: 5 Stars!"

-Richard Hendry (Google)
Precision Sails built a great mainsail. Everything was done as expected at a good price and a good turn around time. They were on top of each step and advised me accordingly. I will likely have them start on a head sail soon."

-David B. (Google)
Our new furling jib for a Corsair 27 Had to be specially designed due to the height of the furler, but this was accomplished quickly and in short order we had our sail which fits beautifully and has a great shape. It's everything we could have wanted, high tech design, thoughtfully executed and affordable."

-Nancy Y. (Yelp)
Really impressed how much better the performance on my boat has been with a new mainsail from Precision. The process was great and appreciated the advice during the design stage for club racing configuration.

-Carl Lingen (Facebook)
Precision sails delivered a high quality product at a very reasonable price. The sail they created is custom fit for my boat and the challenging conditions under which she will be used.

-John M. (BBB)
My new warp drive tri-radial mainsail from Precision Sails exceeded my expectations. I would put their product against any of the big lofts. The quality control and attention to detail is exceptional. Fun group of sailors to work with. Highly recommended.

-David Sestini (Google)
Followed advice of their design team for our Hunter Passage 42. Very happy with the increased low wind performance of our head sail.

-Caleb Coggins (Google)
Request a Hunter 31 Quote
Looking to buy a new headsail or mainsail for your Hunter 31? Request a free quote from Precision Sails for a new custom sail. Our team will work with you to design the perfect sail for you.
Request a Quote