"*" indicates required fields
Your Trusted Partner for Hunter 31's:
Building Lasting Relationships Through Quality and Precision
Our team of Precision Sails experts conducted extensive research on the web to gather information about the specific sailboat in question. We thoroughly scoured various online sources to compile relevant and accurate information for the boat owner. Our team carefully curated the information to ensure that it would be helpful and informative for the user. We understand the importance of having a deep understanding of your boat's features, and our goal is to provide comprehensive and reliable information that will enable boat owners to make informed decisions about their sailing experience. By sharing our expertise and knowledge, we hope to empower our customers to get the most out of their sailing adventures.
Quote my Hunter 31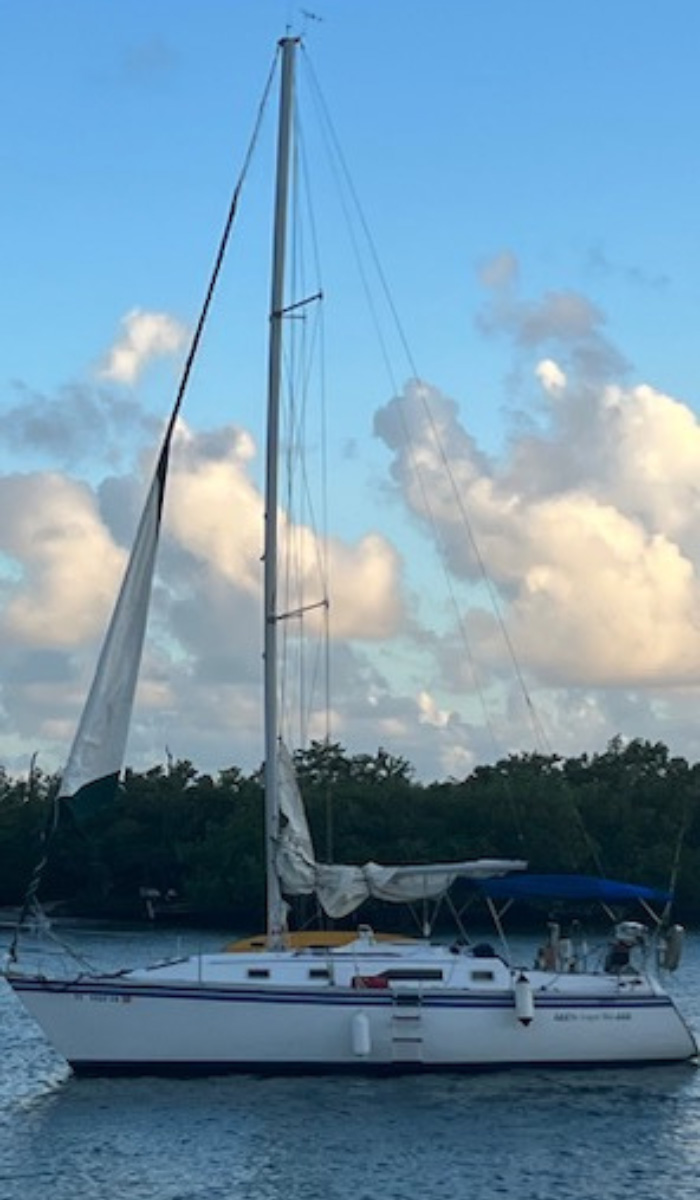 All About Your Hunter 31
Rig Specifications
These are the specifications provided by the designers, but even from the factory, these boats may not be identical. The reason for this is that the sail industry often contracts manufacturing to different sources in order to achieve economies of scale. What this means is – your Hunter 31 may be more unique than you initially thought.
It's important to note that boats are also frequently customized, so if you suspect that work has been done on yours, it's best to take your own measurements. When ordering a sail, we will advise you if using the manufacturer's specifications is appropriate, or if we require you to complete our own measurement forms.
| I: | 42.00 ft / 12.80 m |
| --- | --- |
| J: | 12.00 ft / 3.66 m |
| P: | 37.42 ft / 11.41 m |
| E: | 11.00 ft / 3.35 m |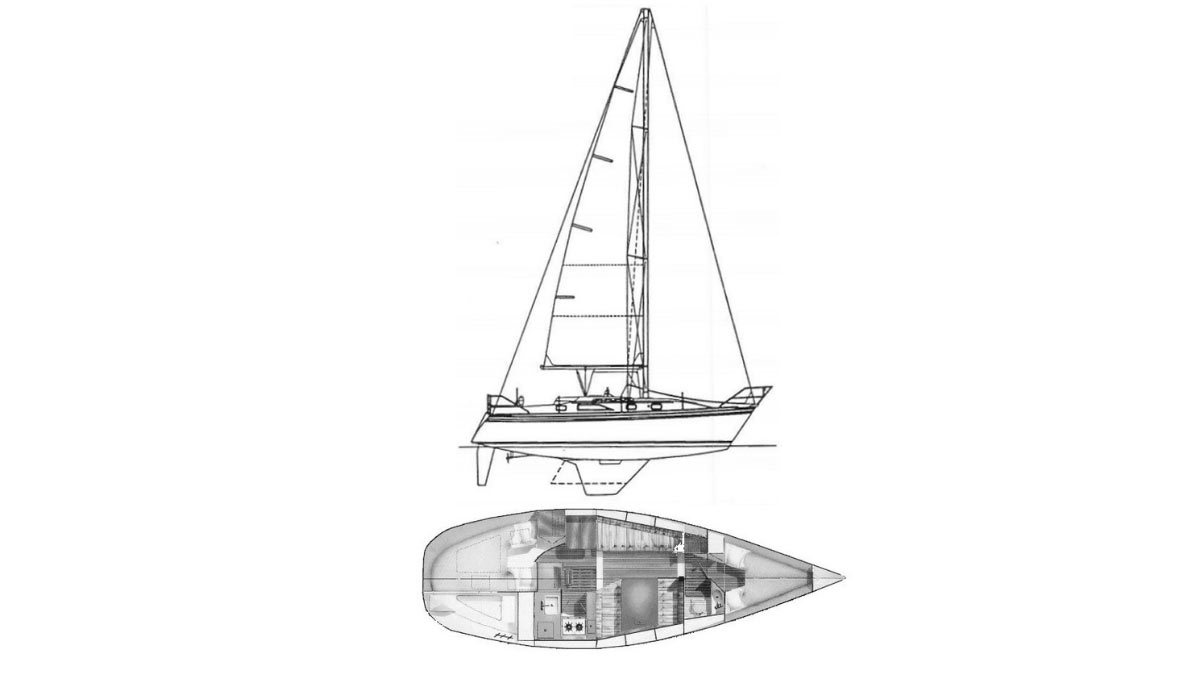 Design
The design of the Hunter 31 is well-thought out and a testament to Hunter Marine's dedication to performance and good looks. The well-balanced proportions and hull shape contribute to the boat's performance capabilities, allowing the boat to slice through water with ease. Downstairs, you'll be greeted by a spacious seating area and ample headroom. Large windows and hatches allow for natural light to flow in, which makes the interior feel more open. With lots of storage, you'll never run out of room for equipment and personal items.
Sail Plan
The Hunter 31 features a sloop rig. A sloop rig is a single-masted sailboat configuration with one head sail, typically a jib or a genoa, and a mainsail. This simple and efficient rigging setup is commonly found on a wide range of sailboats, including the Hunter 31, and offers excellent performance, ease of handling, and versatility in various wind conditions. The sail controls are strategically positioned within easy reach of the helmsman, which allows for quick adjustments to aid with switching wind conditions. Hunter also offered the option between a standard rig and a furling mast system, providing flexibility for different sailing styles and skill levels.
History
Hunter Marine was founded in the early 1970s and had a goal to create sailboats that not only excelled in performance, but also comfort and affordability. Released in 1983, the Hunter 31, designed by Cortland Steck, quickly gained popularity for its sleek design, spacious interior and impressive sailing capabilities. This is a boat that caught the attention of both experienced sailors and newcomers. Over the years, the Hunter 31 underwent several design modifications and feature enhancements, adapting to the evolving needs and preferences of sailors. Today, the Hunter 31 continues to be a sought-after sailboat, cherished for its excellent craftsmanship and performance.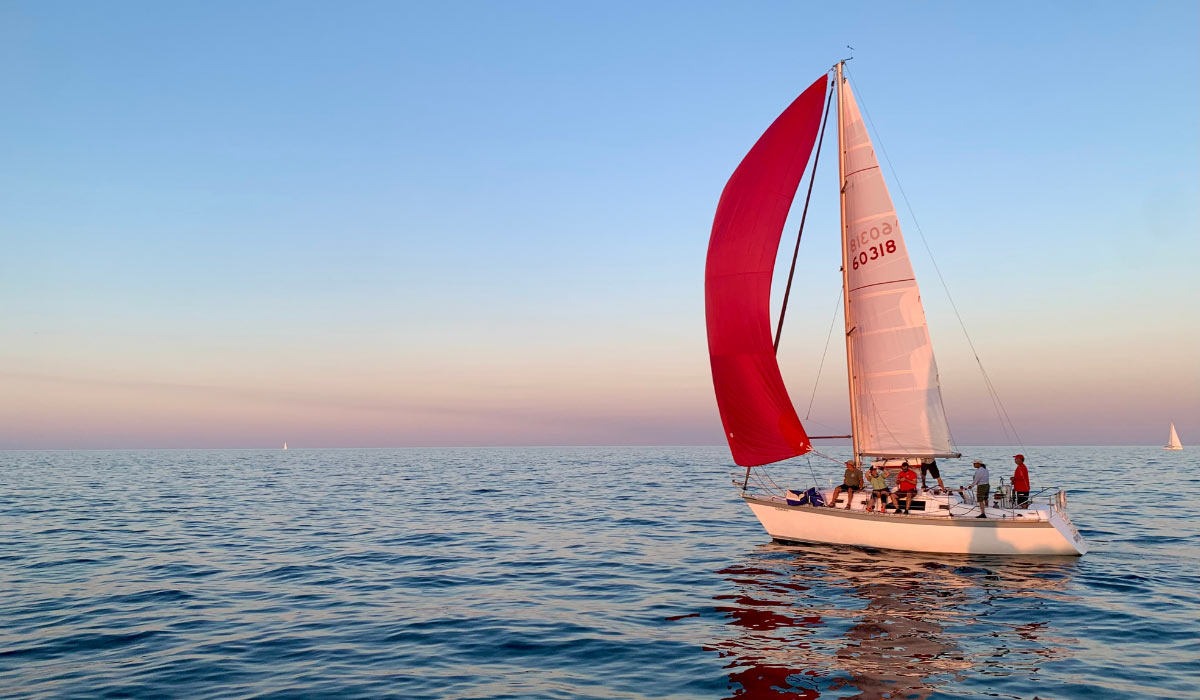 Performance
The performance of the Hunter 31 is unparalleled, combining speed with stability to provide a safe yet exhilarating experience. The Hunter 31 brings both a balanced rudder and a deep, bulb keel to the table, which provide excellent stability, minimizing heel and boosting comfort, even in rough conditions. Furthermore, the Hunter 31's performance is not limited to open water sailing. Its versatile design allows it to perform well in various sailing scenarios such as racing or coastal cruising.
Overview
From its sleek exterior to its thoughtfully laid-out interior, the Hunter 31 is a sailboat that catches eyes for all of the right reasons. The Hunter 31 excels in performance with its responsive handling and versatile rigging options. Its efficient hull design and sail plan deliver excellent speed and stability, allowing sailors to confidently navigate various wind conditions. The spacious cockpit provides lots of seating and excellent visibility. With ample storage and a spacious cabin, this boat ensures a comfortable voyage. By investing in the Hunter 31 you are guaranteeing comfortable and stress-free adventures.
Recommended Sails For Your Hunter 31
We would love to help you enhance your sailing experience on your Hunter 31. That's why we have put together a list of expertly curated sail recommendations just for you. You can find more information about each sail and what makes our sails stand out by following the links to our education page.
Request a Hunter 31 (2008) Quote
Looking to buy a new headsail or mainsail for your Hunter 31 (2008)? Request a free quote from Precision Sails for a new custom sail. Our team will work with you to design the perfect sail for you.
Request a Quote