"*" indicates required fields
Your Trusted Partner for C&C 30 Mk 1's:
This is the first generation of the very popular C&C 30. It was produced between 1973 and 1985 and was replaced by the Mk 2 in 1988, three years after the Mk 1's retirement.
Building Lasting Relationships Through Quality and Precision
Our team of Precision Sails experts conducted extensive research on the web to gather information about the specific sailboat in question. We thoroughly scoured various online sources to compile relevant and accurate information for the boat owner. Our team carefully curated the information to ensure that it would be helpful and informative for the user. We understand the importance of having a deep understanding of your boat's features, and our goal is to provide comprehensive and reliable information that will enable boat owners to make informed decisions about their sailing experience. By sharing our expertise and knowledge, we hope to empower our customers to get the most out of their sailing adventures.
Quote my C&C 30 Mk 1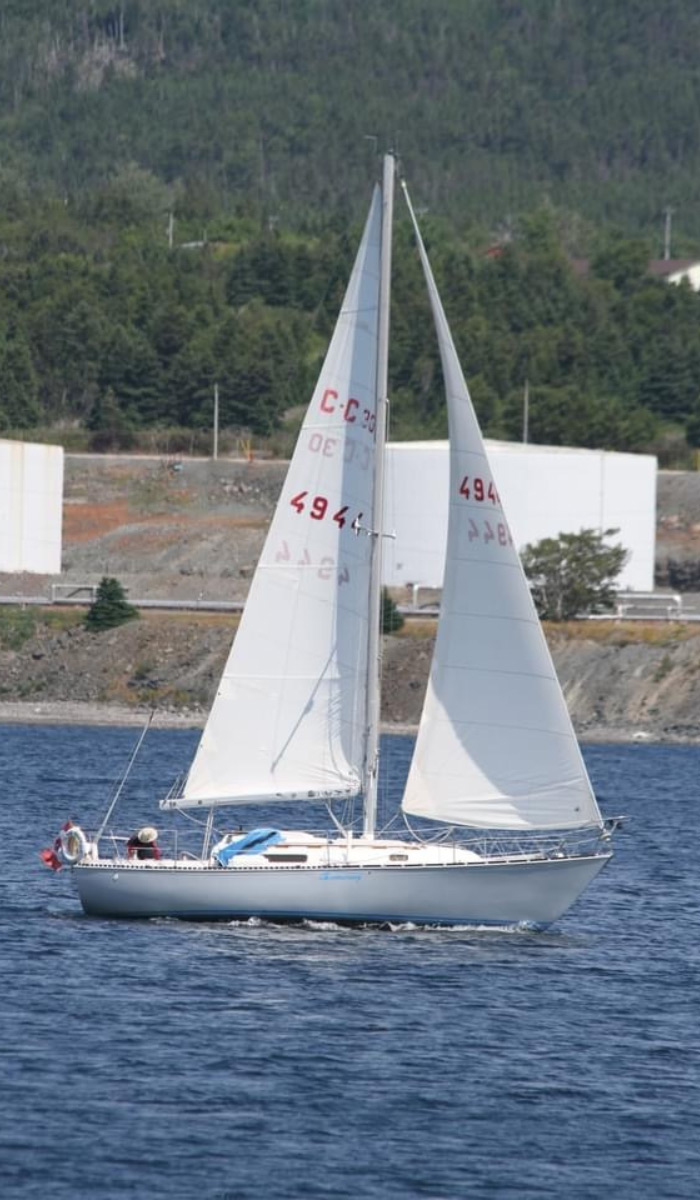 All About Your C&C 30 Mk1
Rig Specifications
These are the specifications provided by the designers, but even from the factory, these boats may not be identical. The reason for this is that the sail industry often contracts manufacturing to different sources in order to achieve economies of scale. What this means is – your C&C 30 Mk 1 may be more unique than you initially thought.
It's important to note that boats are also frequently customized, so if you suspect that work has been done on yours, it's best to take your own measurements. When ordering a sail, we will advise you if using the manufacturer's specifications is appropriate, or if we require you to complete our own measurement forms.
| | |
| --- | --- |
| I: | 39.00 ft / 11.89 m |
| J: | 13.50 ft / 4.11 m |
| P: | 34.00 ft / 10.36 m |
| E: | 11.50 ft / 3.51 m |
Sail Plan
The rigging of the C&C 30 Mk 1 plays a crucial role in its overall performance. This sailboat offers a fractional rig, where the forestay does not extend to the top of the mast, allowing for a more versatile sail plan. This rig type provides a balance between upwind performance and downwind control, enabling the boat to efficiently handle a variety of wind angles and strengths. The mast and boom are made of a lightweight carbon fibre, which is a notable feature of this boat. Lastly, the C&C 30 Mk 1 also offers a dual helm setup positioned at the aft end of the cockpit, which enhances visibility, control and responsiveness.
Performance
The C&C 30 Mk1's hull shape, featuring a fine entry bow and optimized chime design, reduces resistance and allows for smoother and faster sailing. The lightweight composite construction ensures a high power-to-weight ratio and enables the boat to accelerate quickly. The responsive steering and advanced sail controls enhance its handling, making it a joy to sail in any situation.
History
Introduced in the 1970s, the C&C 30 Mk 1 quickly gained a reputation for its revolutionary design elements. This boat is often referred to as "Canada's best design."  Designed by Mark Mills, this boat was created in response to the demand for a competitive yet accessible racing sailboat that could also serve as a cruiser.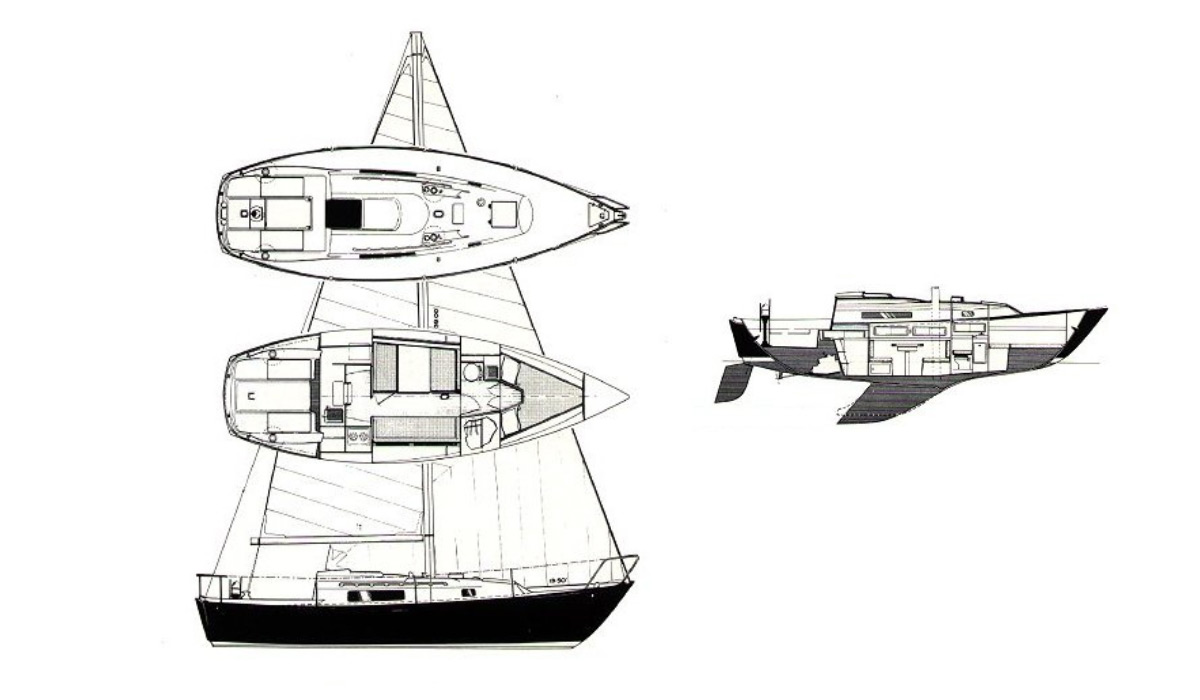 Design
This sailboat was designed to create a versatile yacht that would excel in both racing and cruising scenarios. The boat's hull design incorporates elements aimed at minimizing drag and maximizing speed. Mark Mills, the boat's designer, drew from his extensive experience in performance yacht design to create  a boat with cutting-edge technology and classic design principles.
Overview
The C&C 30 Mk 1 is a testament to the evolution of sailing technology and design. With it's sleek design, exceptional performance and balanced handling, the C&C 30 Mk 1 continues to be a popular choice for anyone. Whether you're competing in regattas or cruising on the coast, the C&C 30 Mk 1 offers versatility that captures the essence of modern sailboat design.
Recommended Sails For Your C&C 30 Mk 1
We would love to help you enhance your sailing experience on your C&C 30 Mk 1. That's why we have put together a list of expertly curated sail recommendations just for you. You can find more information about each sail and what makes our sails stand out by following the links to our education page.
Request a C&C 30 Mk 1 Quote
Looking to buy a new headsail or mainsail for your C&C 30 Mk 1? Request a free quote from Precision Sails for a new custom sail. Our team will work with you to design the perfect sail for you.
Request a Quote