Code Zero Sail
The Code Zero is a spinnaker-genoa hybrid. It's designed to operate like a genoa but considered a spinnaker under racing rules (depending on its dimensions). This cruiser's dream sail helps a boat's performance in close reaching angles, especially in lighter winds, by generating much more speed than a slightly eased head sail. These sails also reach very well in moderate wind. A low stretch Vectran/Dyneema line or a torsion cable is normally used for the luff, and the sail is tensioned firmly to get a straight luff (a lot like a genoa).
A Code Zero has a mid girth of 75% of the foot length, so it measures as a spinnaker but has a much bigger area than a genoa. The optimal wind speed for this sail is 3 to 18 knots true wind speed and in lighter winds, you can carry this sail up to a 45-degree true wind angle. Typically they are designed to be flatter than a spinnaker and have a straight leech exit.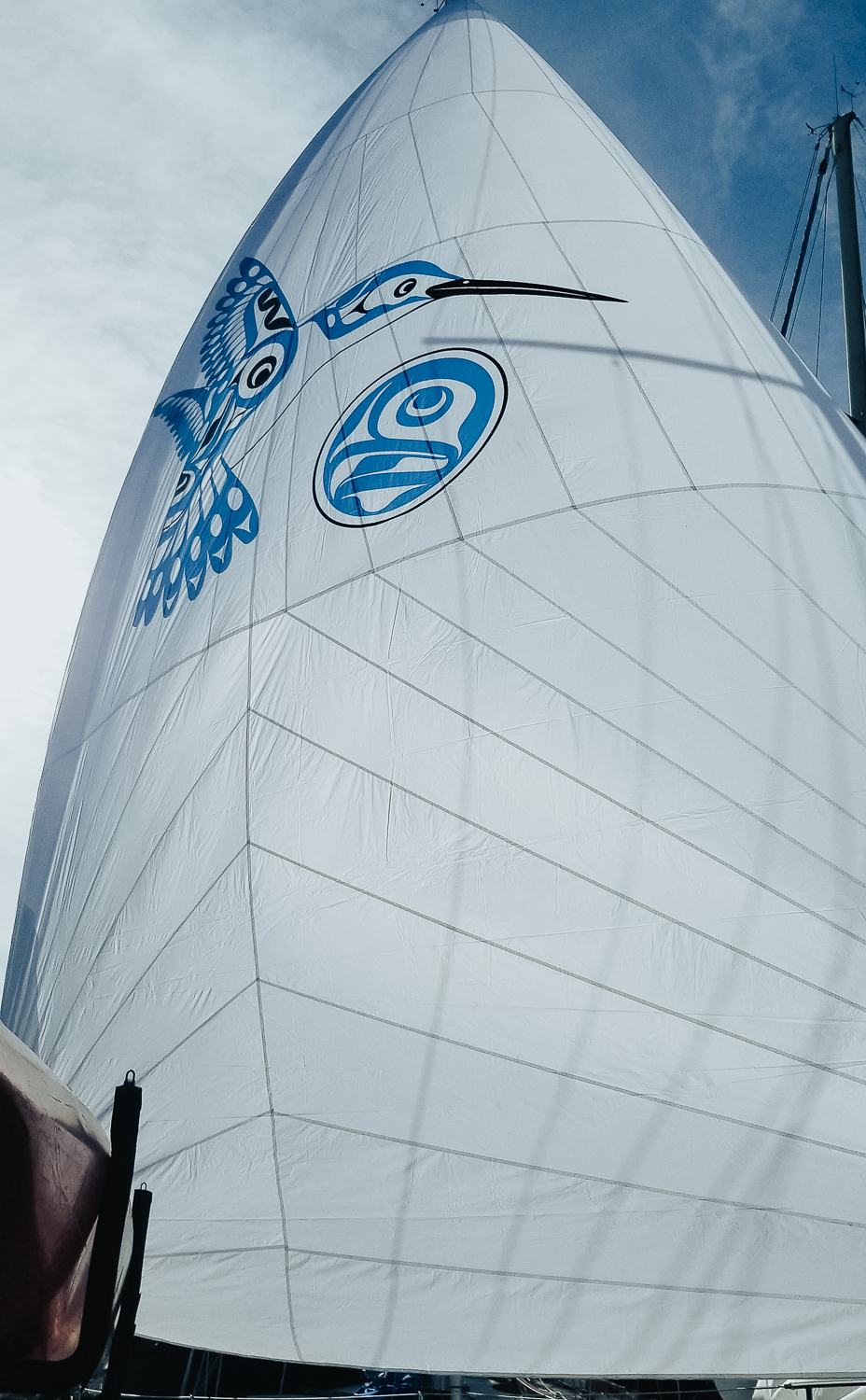 High-quality Code Zeros that'll stand the test of time, no matter what you're up to.
What makes a Code Zero
The Code-Zero should be recognized as a spinnaker in the racing community, which means it must have a Mid Girth (MGM) no less than 75% of the Spinnaker Foot Length (SF).
The Code-Zero should  have a solid luff, unlike drifters or Asymmetric Spinnakers which are free-run, attached only at the head, tack, and clew.  The Code-Zero is run off of a dyneema or torsion line that keeps the luff straight and more rigid allowing it to point higher than an asymmetrical spinnaker but has a Leech Curve (as opposed to a hollow) increasing Sail Area and allowing the sail to power properly in low winds.
Discuss Code Zero Sails With A Consultant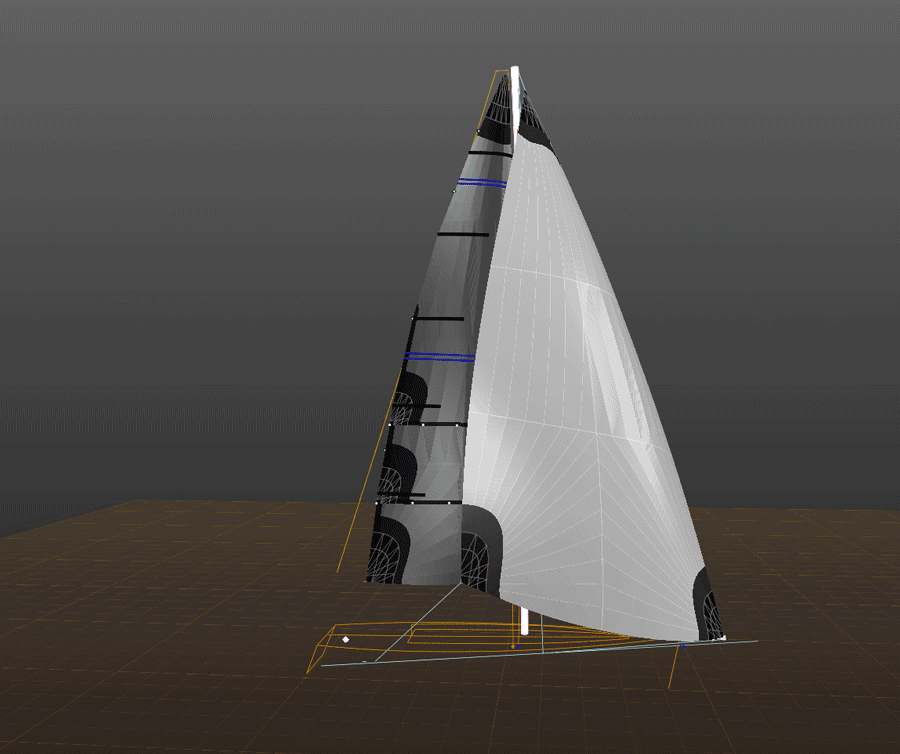 Deployment
The torsion line is either built directly into the luff of the sail, or will use a system such as a zipper luff which allows the torsion line to be installed and removed easily.  Often furling systems such as Harken Reflex, or Profurl SPINEX, come with a specialized torsion line.
Construction
Code Zeros can be made out of either Spinnaker Nylon, a lightweight Dacron, or a Code Zero lightweight laminate (such as Contender ZL series).  As Code-Zeros are run at varying degrees and can function at a reach it is easy for sailors to push the limits of the intended speeds and angles causing damage to the sail. It's important to know if you are going to need a sail that is more durable, lighter weight, or more performance driven – each of which has advantages and disadvantages. As a baseline, Precision Sail's code zeros are designed with a zipper luff to allow a torsion line to be added/removed for storage and cleaning.
Heavier woven cloths, such as a 4oz Dacron, will provide durability and if you're leaving the sail up for weeks at a time, Spinnaker Nylon is very lightweight 1.5 – 2oz, and will allow you to sail in very light winds. Finally, laminates are very performance orientated, with low stretch and very consistent sail shape; there's also so much armamid in the Code-Zero laminate cloths that it'll push your boat over before causing damage to the cloth, making it great for offshore sailing. A Code Zero Laminate will provide both lightweight performance in light air, and durability while crossing the pacific for an offshore catamaran cruiser with a displacement of 15,000 KG.
Catamaran Code-Zero
Many catamaran cruisers love to run a Code-Zero, just listen to Sailing Nahoa who rave about theirs!  While there are many advantages, it's important to note that you're going to be restricted by the rigging for how the sail is going to be able to point.  If the wide shrouds don't allow you to sheet the sail in tight, you may not be able to hit 45° that many people expect out of the Code Zero.
Still Confused?
Speak with a sail consultant and dial in your requirements for the perfect code zero.
Book a Consultation