Bainbridge Sailcloth CL-DIAX-P
CL DIAX P is a fabric that is appropriate for use on 30- to 60- foot yachts but can be used on craft up to 60 feet. This fabric uses taffeta-on-taffeta laminates with a polyester warp fiber. This translates to reduced elongation and better handling.
It comes in white and gold DIAX and has increased bias polyester and double taffeta. Sails made from CL-P are a solid investment in your cruising pleasure. The polyester taffetas protect the load-bearing scrim. Since they are both lightweight and durable, they will provide better handling and retain their shape in a reasonable price range. With lamination on both sides, it supplies the endurance to sail through all conditions for mile upon mile offering the performance, shape retention, and price that owners are looking for.
More information from Bainbridge Sailcloth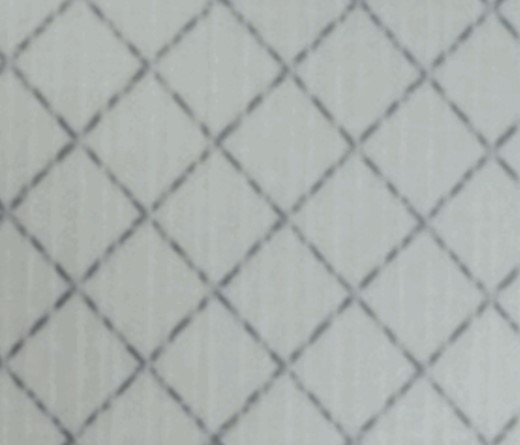 Tri-Radial Performance Cruising
Improved Performance
If you are looking for a sail that will hold sail shape longer than traditional woven Dacron, this cloth will be a great choice. Tri-Radial design optimizes sail shape while the laminate and construction will maintain that sail shape longer into your sailing adventures.
Longer Lasting Laminate Sail
Laminate sails have been in use for many years and the technology of making these types of sails has improved. When laminate racing sails first came on the scene the focus was on performance. By eliminating the woven fibers of Dacron sails and placing straight fibers within two Mylar films, stretch under initial load and over time was significantly reduced. These early laminate sails improved performance however they were prone to de-lamination and short useful life. Bainbridge Polyester Cruising Laminate has the addition of Taffeta on either side of the sail to reduce de-lamination from chaffing.
Video Examples of Bainbridge Sailcloth CL-DIAX-P
Is This The Best Cloth For You?
Our Sail Consultants are always happy to schedule a time to discuss your boat, sailing location, and experience level to help narrow down the results and provide the best priced no-obligation quote possible!
Book a Consultation
Get Started
Learn more about the process, our innovative approach to sailmaking, and meet the Precision Sails team!