Hardware You Can Trust
Our design team works closely with sailors to customize the hardware used on every sail. Whether your boat has mainsail cars, standard slides, tides marine track, or bolt rope, we can help. Hardware is very important in the life of the sail and must be custom fit to your specific boat. A mistake in hardware can lead to more maintenance over time and an added expense for those on a budget. By ensuring your boat is outfitted with the proper hardware, our team helps you avoid any extra potential costs. We truly work closely with every sailor to ensure they get great fitting sails.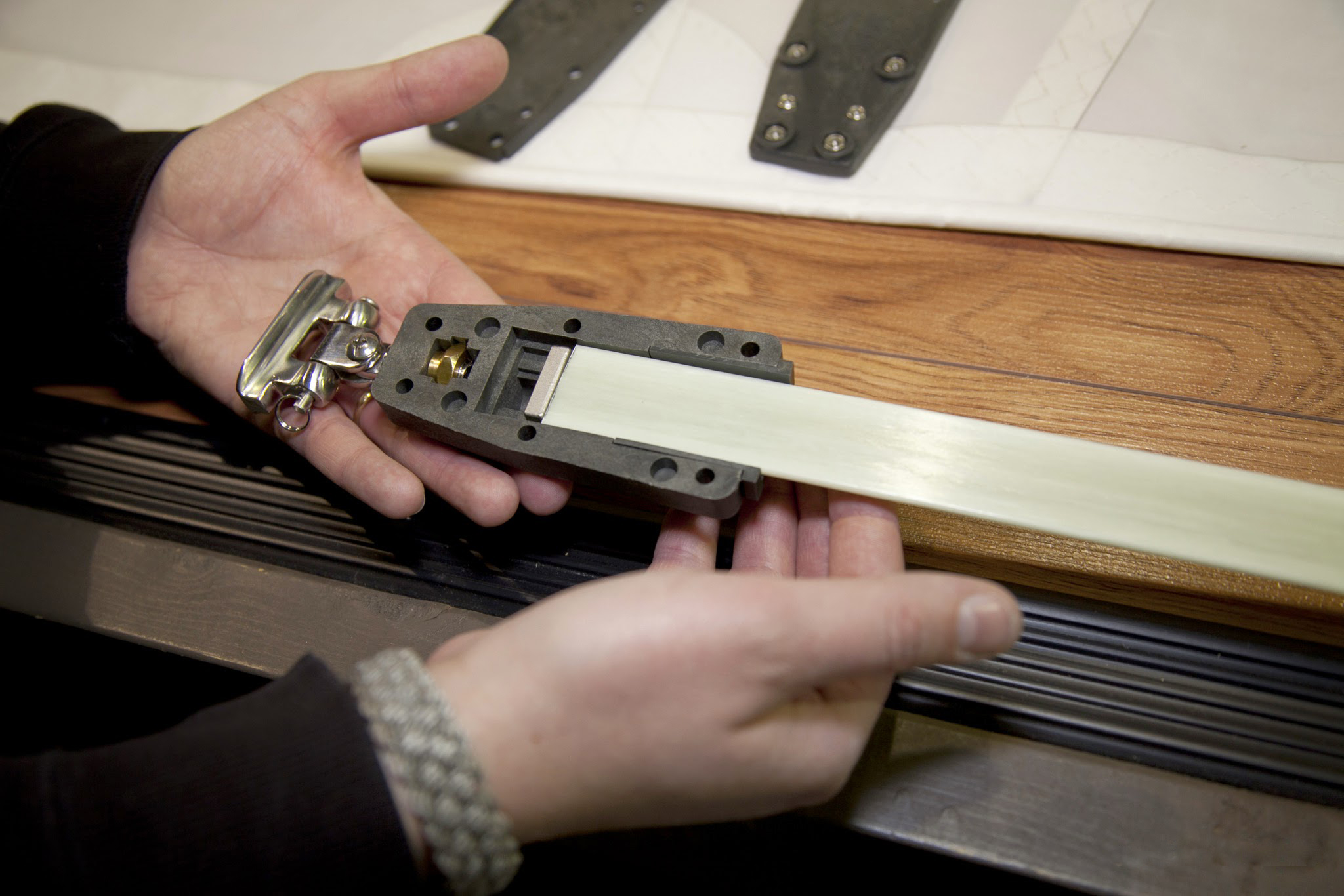 Sail Hardware
Our standard sail hardware comes from Challenge Sail Cloth and Bainbridge International. However, sails often require special parts from other hardware manufacturers. No problem! We can supply parts from just about any hardware supplier, but our most popular are Harken, Tides Marine, Rutgerson, Antal, Bainbridge International, and Challenge Sail Cloth. If you do require something special, just let us know!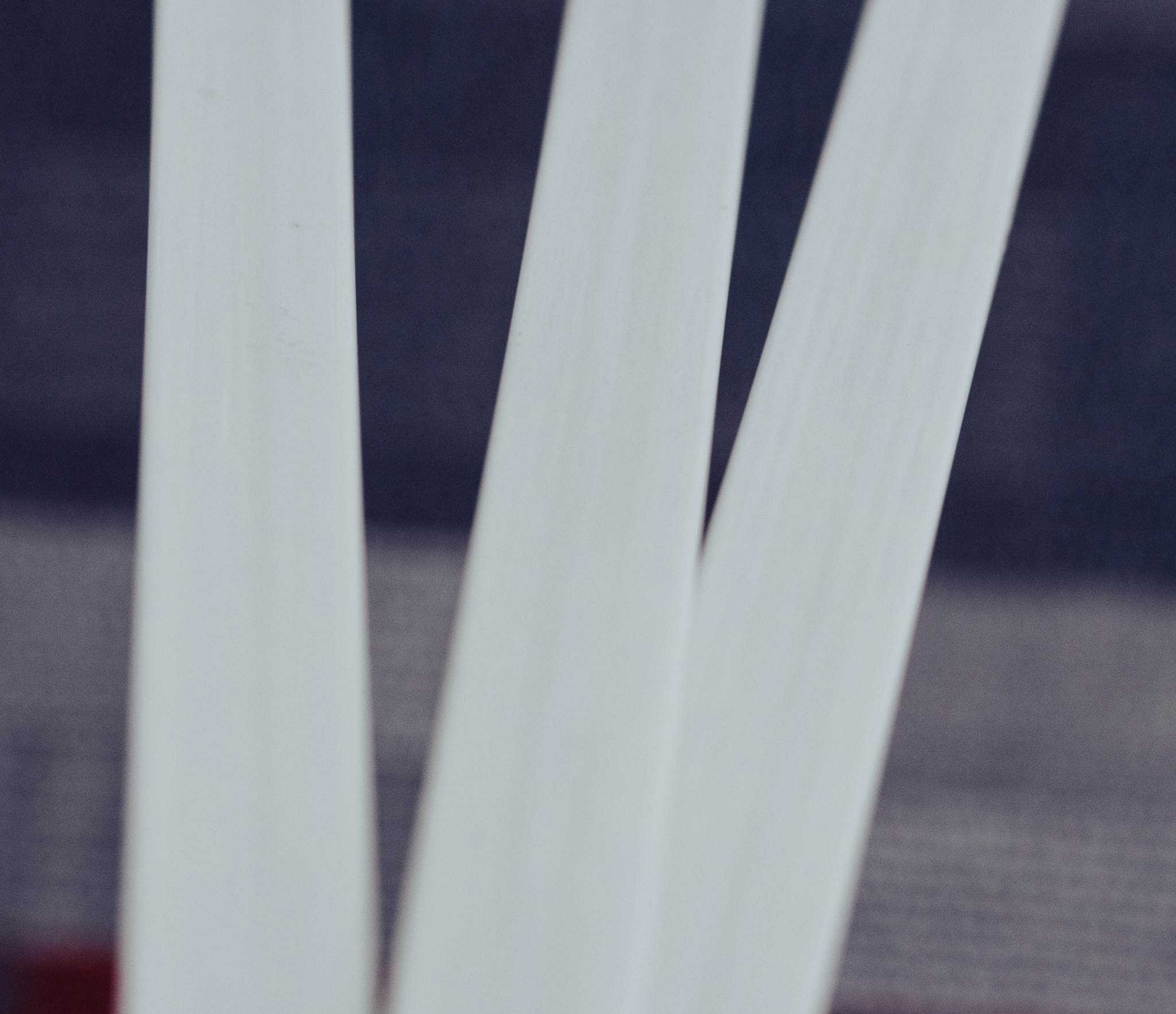 Battens
These flexible fiber glass battens come standard in 3 sizes: 15mm x 3mm, 30mm x 3mm, and 50mm x 3mm. Battens will give you more sail area and add durability to your sail.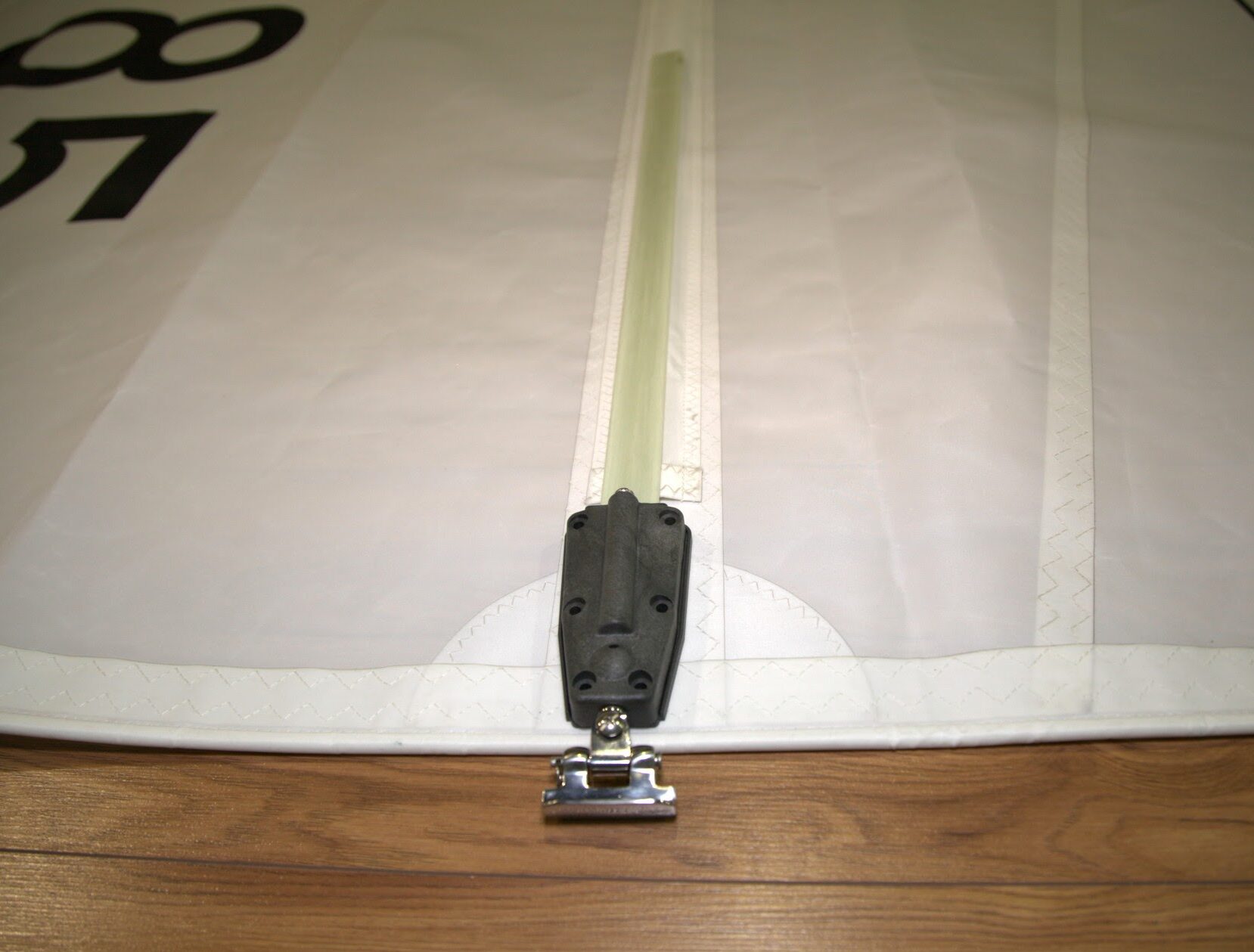 Receptacles
Quality batten receptacles from Challenge and Bainbridge will always hold your battens firmly in place.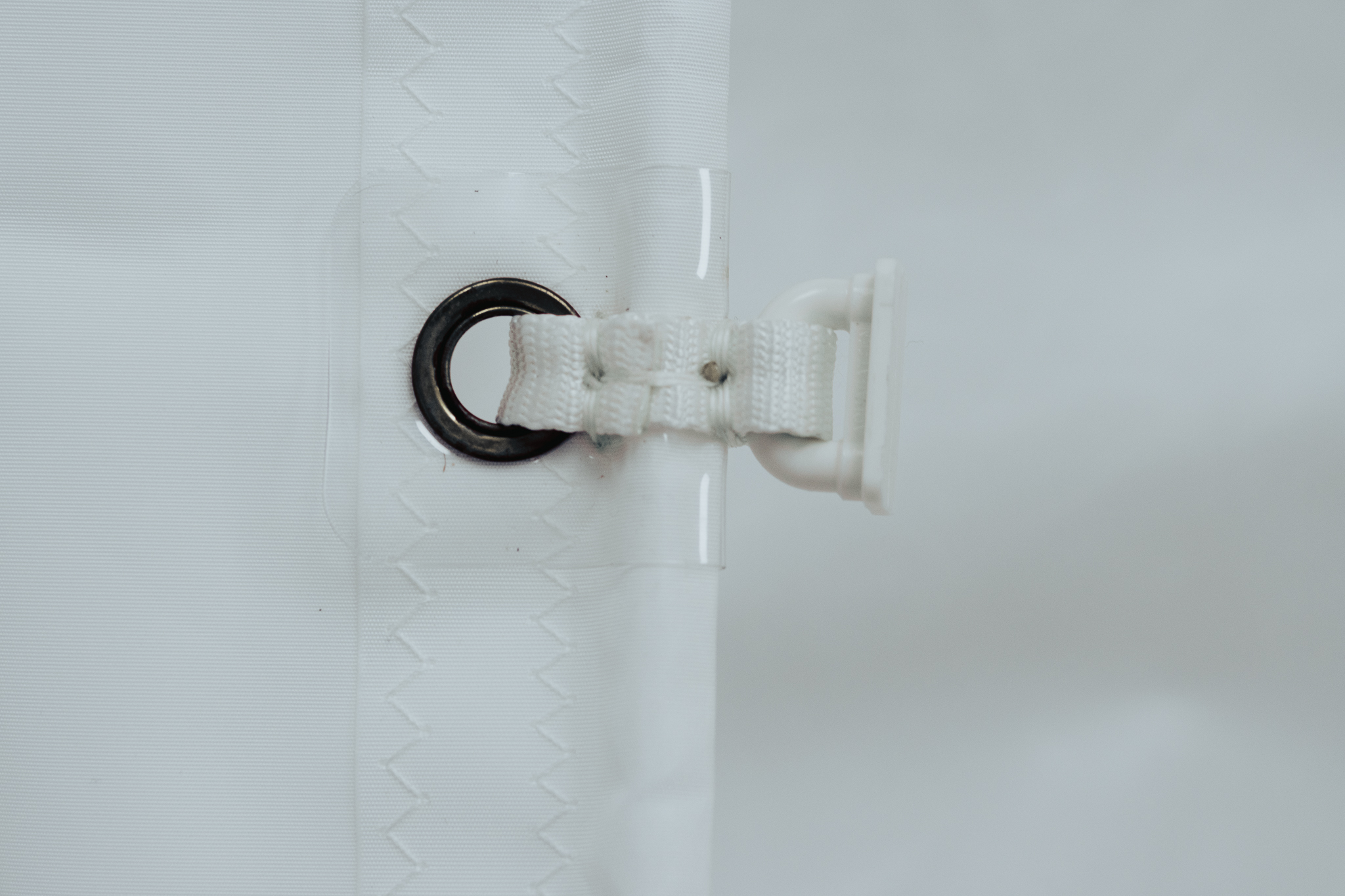 Sliders
With 100's of sizes from Bainbridge and Challenge, your mainsail will always fit no matter what type of mast profile you have.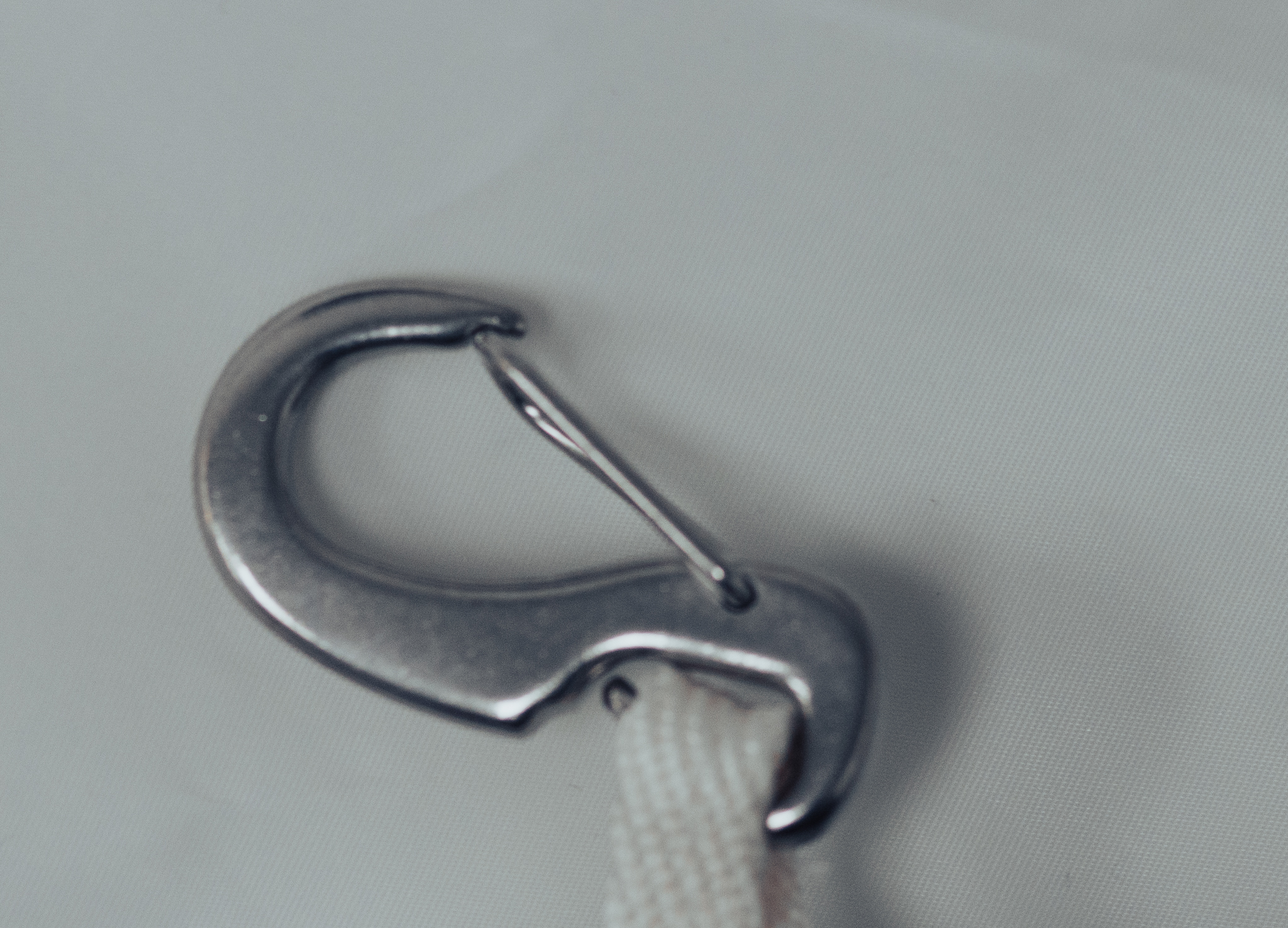 Hanks
Brass and stainless steel piston hanks ensure hank-on sails always easily raise and lower. Their strong construction ensure they stand up in harsh ocean environments.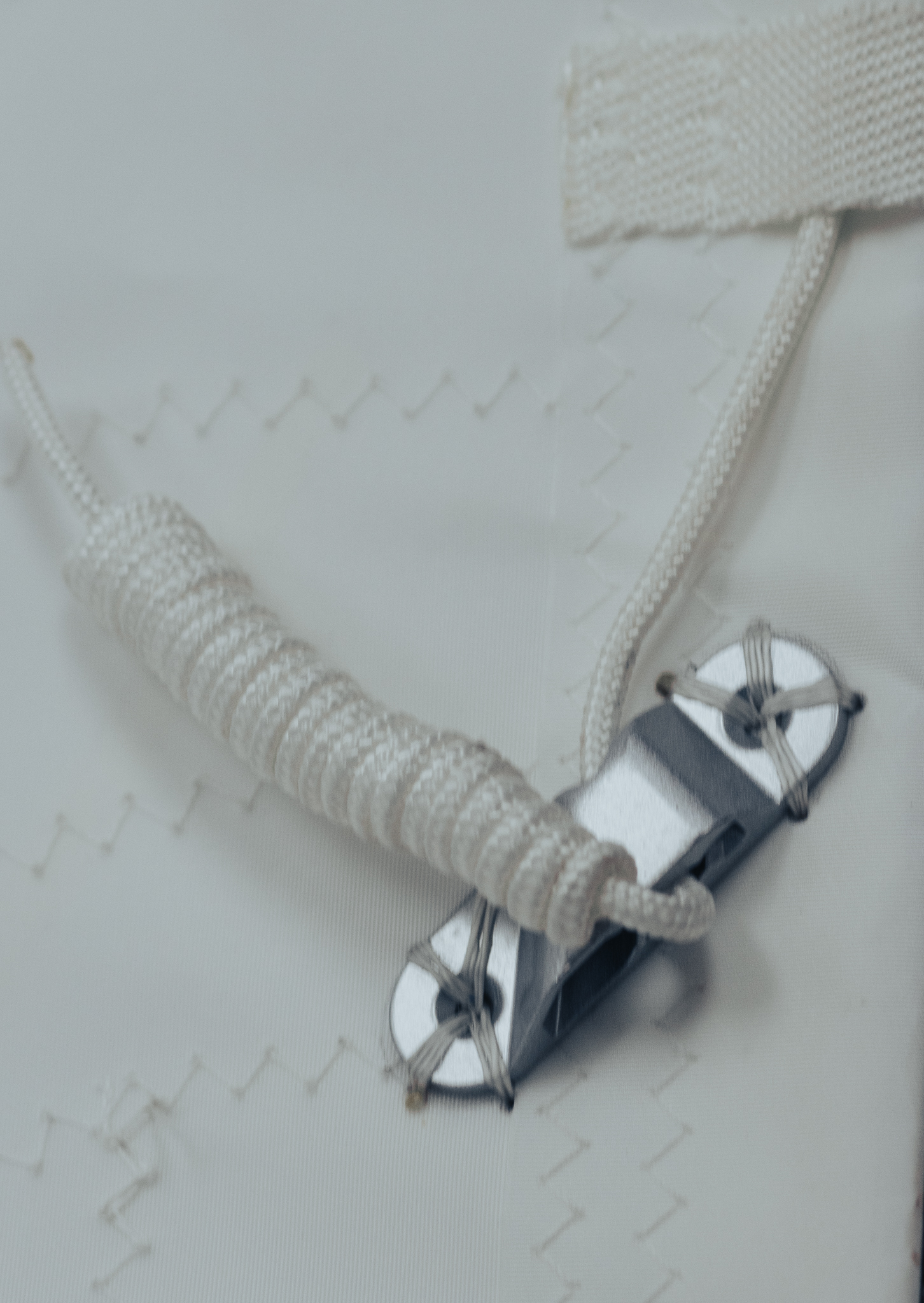 Cleats
Quality alloy cleats ensure your leech and foot lines are always secured.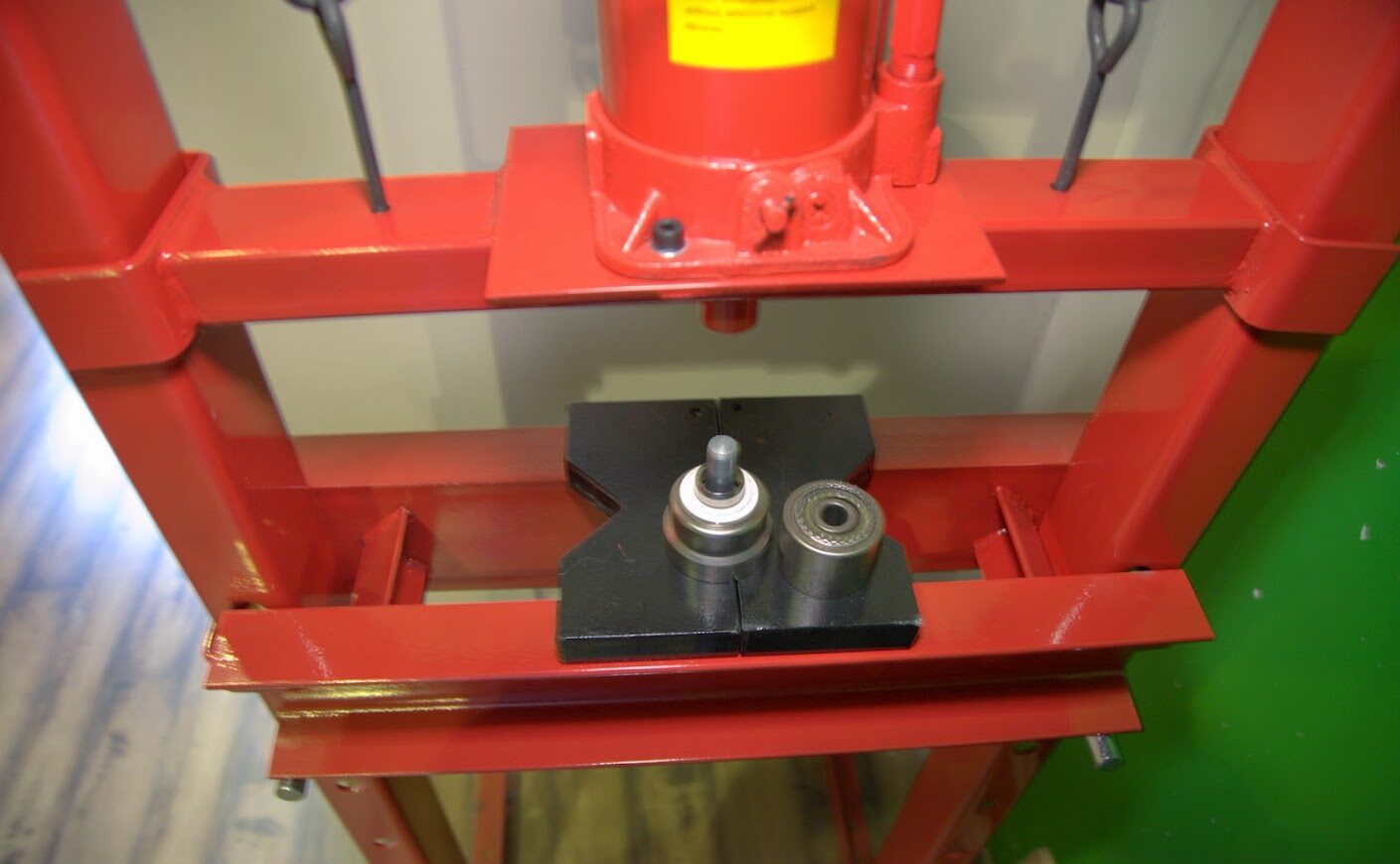 Rings
It takes upwards of 50 tons of pressure to press large diameter rings. Your main sail will come with 10mm, 12mm 20mm, 25mm 30mm, 35mm, 40mm, 50mm, or 60mm press rings.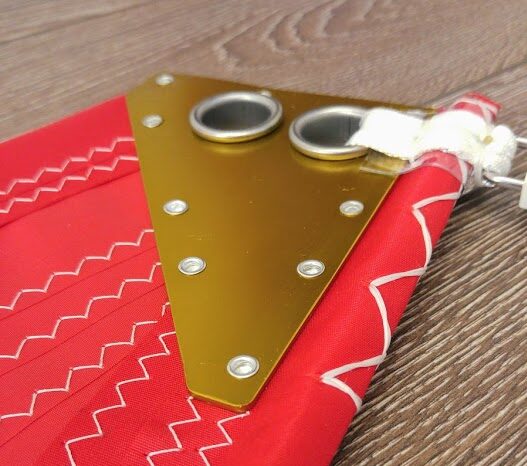 Headboards
High tech metal alloy headboards accompany all mainsails. Extra webbing and a press ring is added to hold the headboard in place. Made from a metal alloy, these headboards will stand the test of time.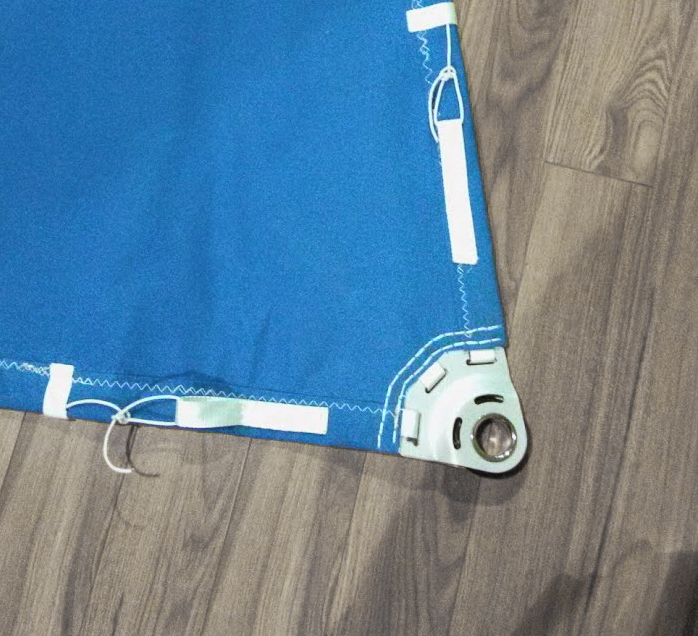 Blocks
In mast furling mainsails are usually on large boats and so a quality clew block is required. Clew blocks are webbed on and varients are available.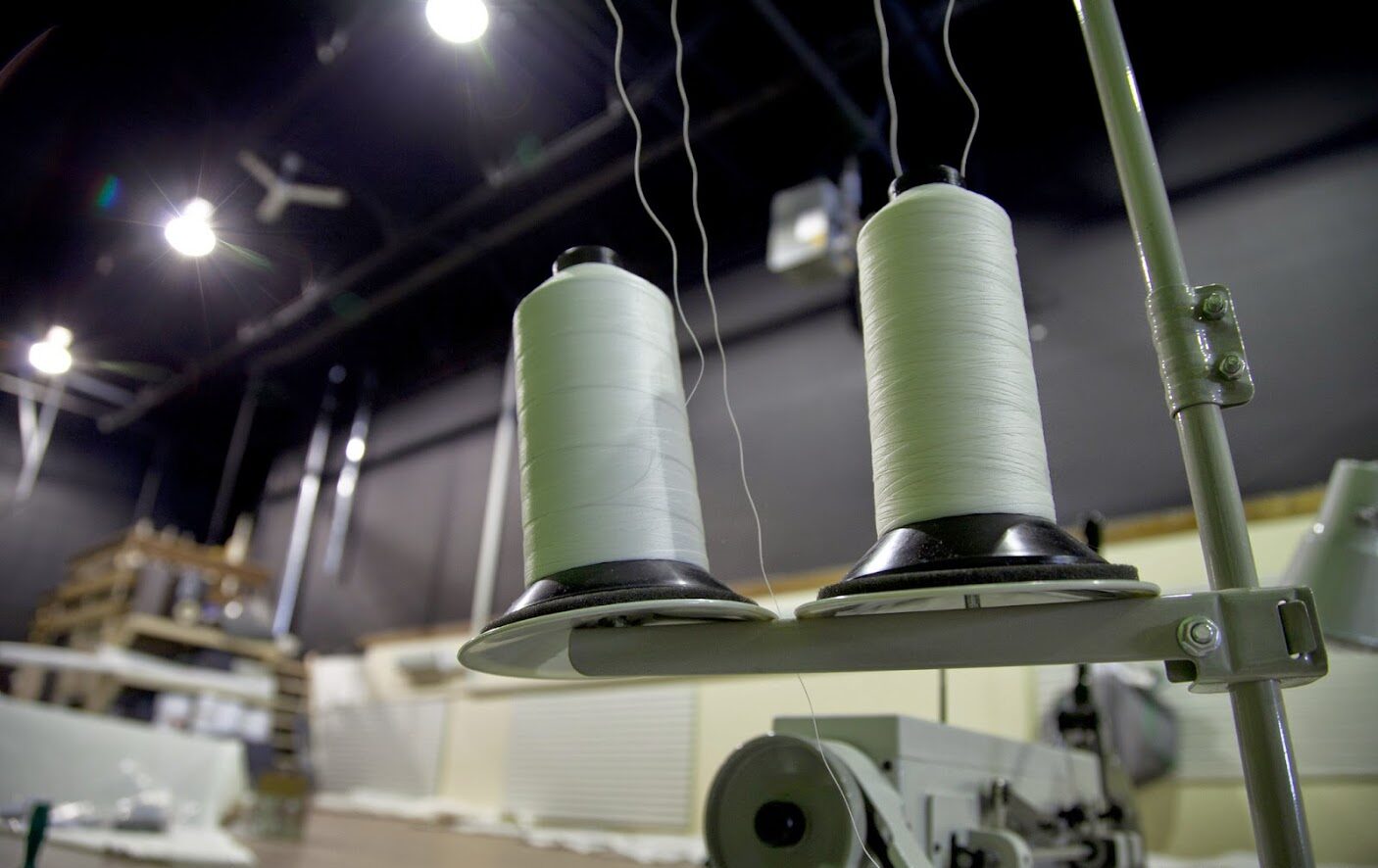 Thread
UV Protected Waxed white thread is used on all of our sails. Thread weights come in V30, V46, V69, V92, V138, V207. Upgrades are available to different colors and to Tenara Gore-Tex Thread.
Headsail and Mainsail Hardware
Check out the hardware options you can customize on your Headsail or Mainsail! Click below to learn more.
Discuss Your Hardware
Picking the right hardware is key to the performance and fit of your sail. Speak to a sail consultant about how the Precision Sails Measurement and Design process ensures your sails are made perfectly.
Book a Consultation