A Perfect Sail Starts With A Perfect Design
Precision Sails is proud to be at the leading edge of all things Sail Design, from innovative new processes for developing sail shape to perfecting a sail's fit and performance everytime. You won't be disappointed when it comes to our team's communication and knowledge of what makes a sail work.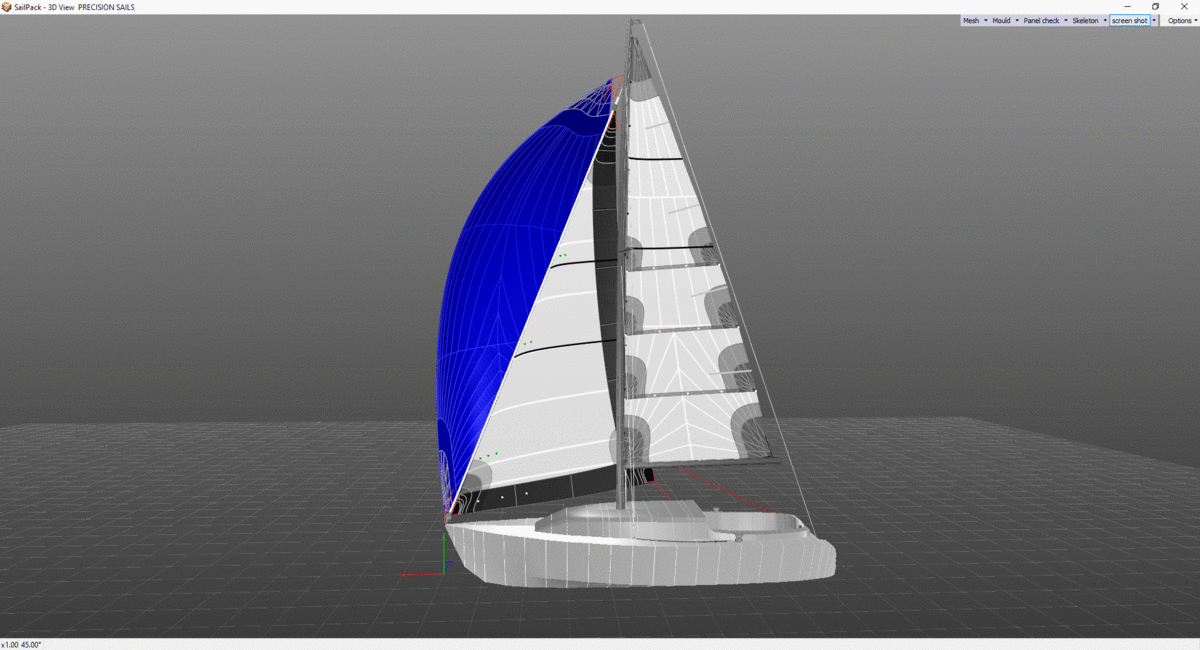 Fully Designed In House
Software
Designed using the industry-leading Sail Design software Sail Pack, your sails will always have a leading edge. This powerful modeling software allows your designer to interact with your boat in a 3D rendered environment to dial in the shape and performance with remarkable precision. Combine this with both Precision Sails' proprietary calculations and design excellence, and you've got yourself a sail that's designed like no other.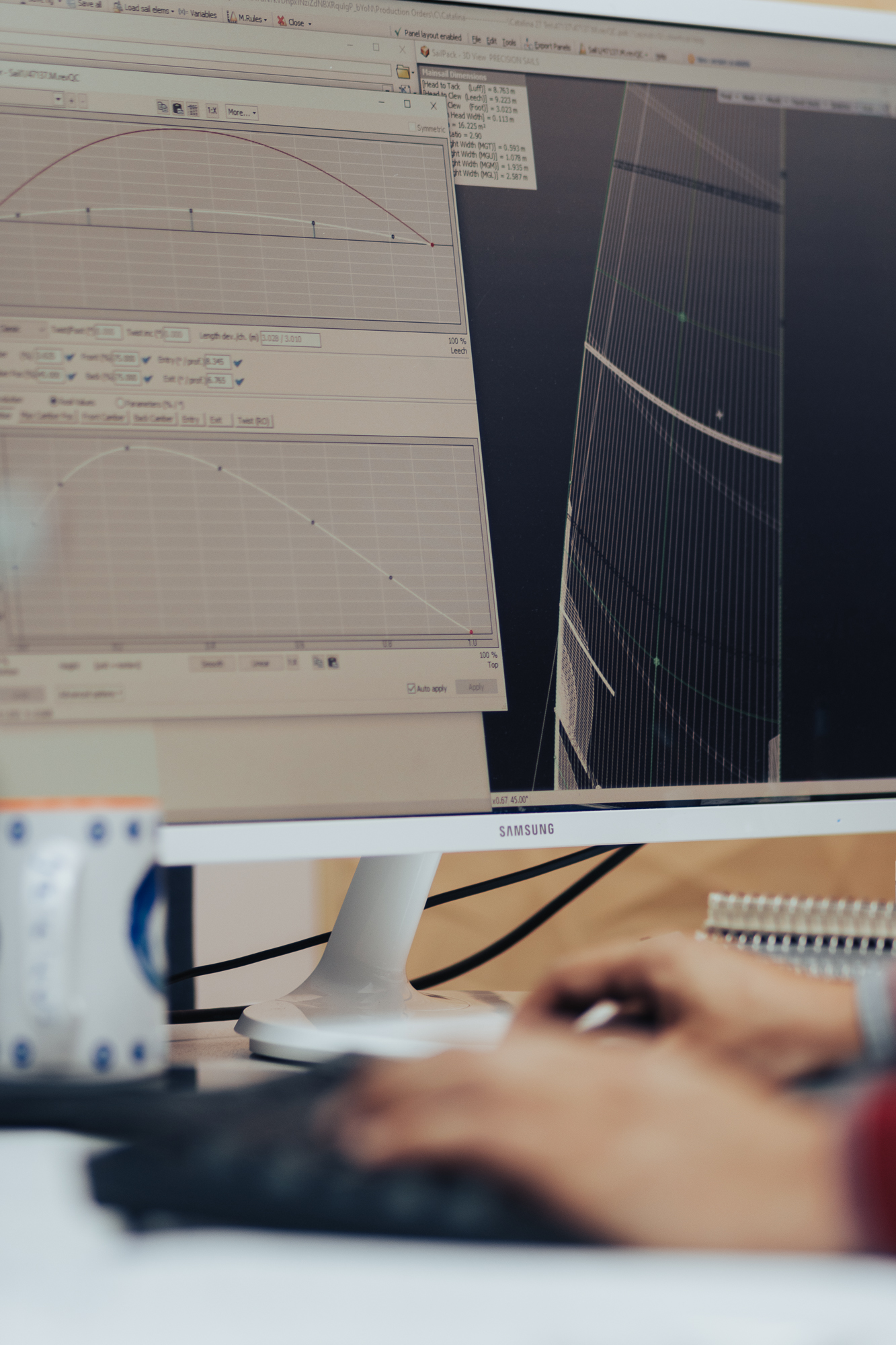 Analysis
We use 3D modeling to understand panel depth, strain, and load paths of the sail cloth on every sail. Custom modeling for each sail makes sure that mast bend, rake, boom position, head widths, and custom leech roach is a critical part of every design. This is done as a part of our design quality assurance process. It takes areas of high load and the effects of the bias elongation with tension from your cunningham, halyard, or out haul into consideration. In certain cases, fluid structure interaction calculations can be done to drive performance even further.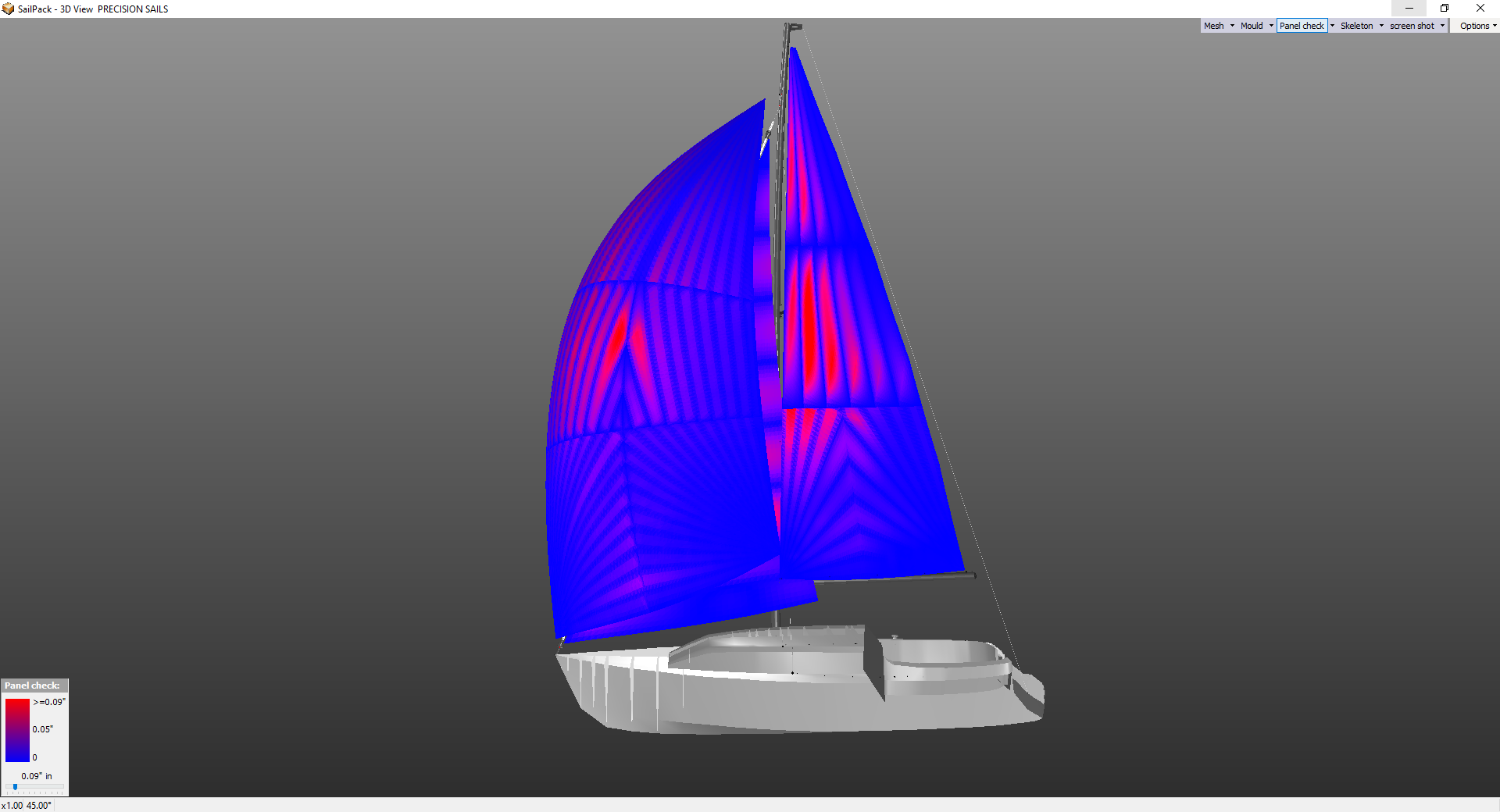 Customized
Nothing is standard when it comes to your design. Precision Sails is paving the way for the future and challenging the age-old industry practices of standardization and 'cookie cutter sails'. We'll never give you a reused sail design originally meant for someone else. Each sail we produce is custom designed specifically for your boat, and there's not another like it. Just like sailors, every boat is unique and even production model boats can have slight differences. And that means, every sail needs to be unique as well.
Our design process allows you to get the best possible fitting sail, as well as make changes you wouldn't have had the opportunity to otherwise. Ever wanted better visibility under your Headsail? Or adjust your boom to prevent hitting your dodger or crew? Both are easily solved during the design process. Just ask!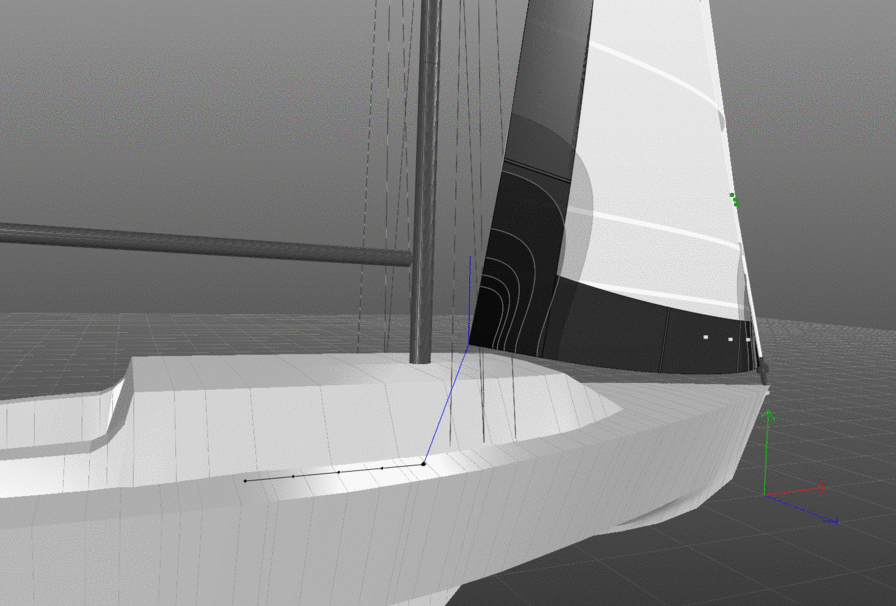 Designers
Having a dedicated design team in house means that every sailor has the opportunity to speak with a sail designer about their sail. Personal design overviews and consultations are available, and design files are provided with every sail. Professional service and professional advice means you get prompt, courteous, and expert customer service every time.
Meet Our Designers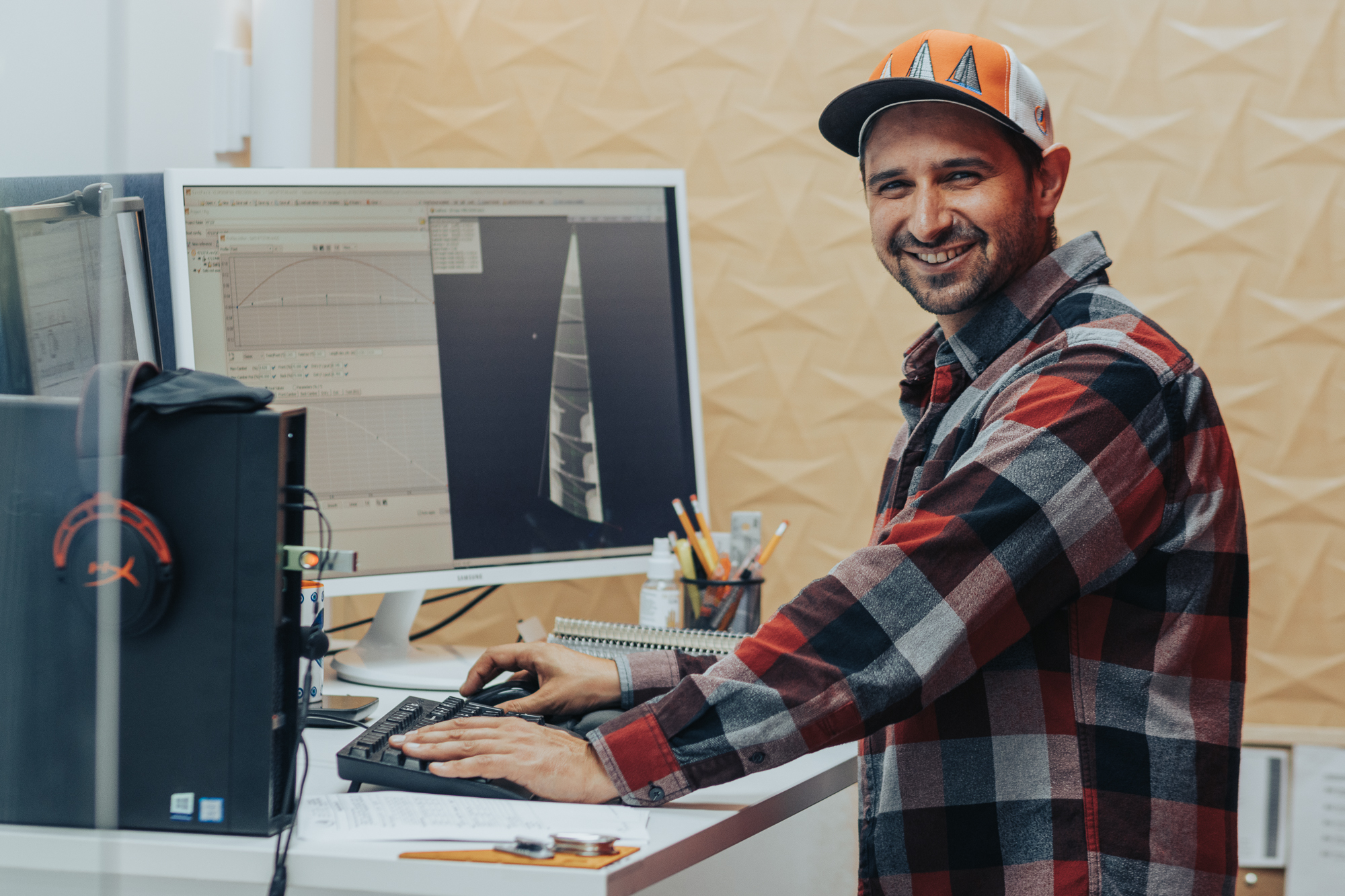 Work One-on-One With A Designer
Your sail's design is critical to its performance. Unlike most lofts, at Precision Sails, our sailors work one on one with their designer to create the best sail for their skillset, boat, and sailing location. Don't believe us? Hear what others had to say about their unique design experience.
I have had two sails made by Precision Sails in the last 12 months. Both have exceeded my expectations. The fit to the boat and the performance of the sails are exceptional. The sail designer worked with me to make sure the resulting sail fit my objectives. Precision Sails has excellent documentation and videos to assure that your measurements are accurate. The sails are first rate and the price was very competitive. I am a very happy repeat customer.

-Terry Noreault (Facebook)
We love the design, quality, construction, and performance of our new 95% furling jib from Precision Sails. The sail works well with our staysail and performs better than expected on all points of sail including poled out dead down wind. The new 95% jib does not get as overpowered as our old 135% Genoa and it is easier to tack with the staysail deployed. The design team made the process of getting accurate dimensions easy, took the time to understand our requirements, and was a pleasure to deal with. I will definitely do business with Precision again!

-Charles Clark (Google)
Experts in design and customer service. Always kept me informed of the status of my sail. Sailing friends were very complimentary of the design and quality workmanship."

-Pete Klein (Facebook)
Really impressed how much better the performance on my boat has been with a new mainsail from Precision. The process was great and appreciated the advice during the design stage for club racing configuration.

-Carl Lingen (Facebook)
Followed advice of their design team for our Hunter Passage 42. Very happy with the increased low wind performance of our head sail.

-Caleb Coggins (Google)
Expert Coverage And Craftsmanship
Design is not the only thing we excel at. Learn more about The Process, Coverage, Craftsmanship, and Hardware.
Want to Speak With a Designer and Create Your Perfect Sail?
The first step is to book a consultation with a sail consultant.
Book a Consultation