Owen Harren
S. V. Event Horizon
1986 J40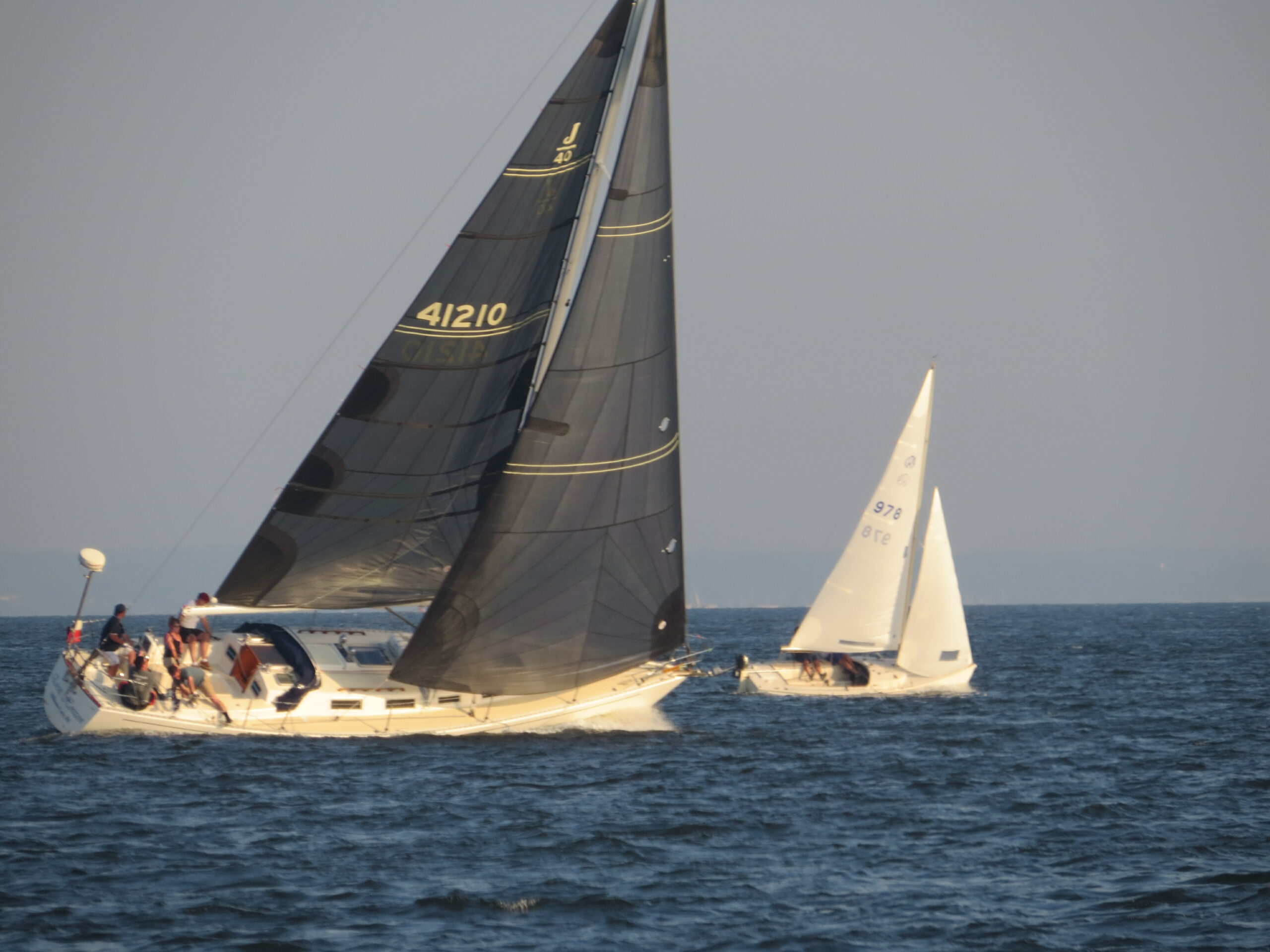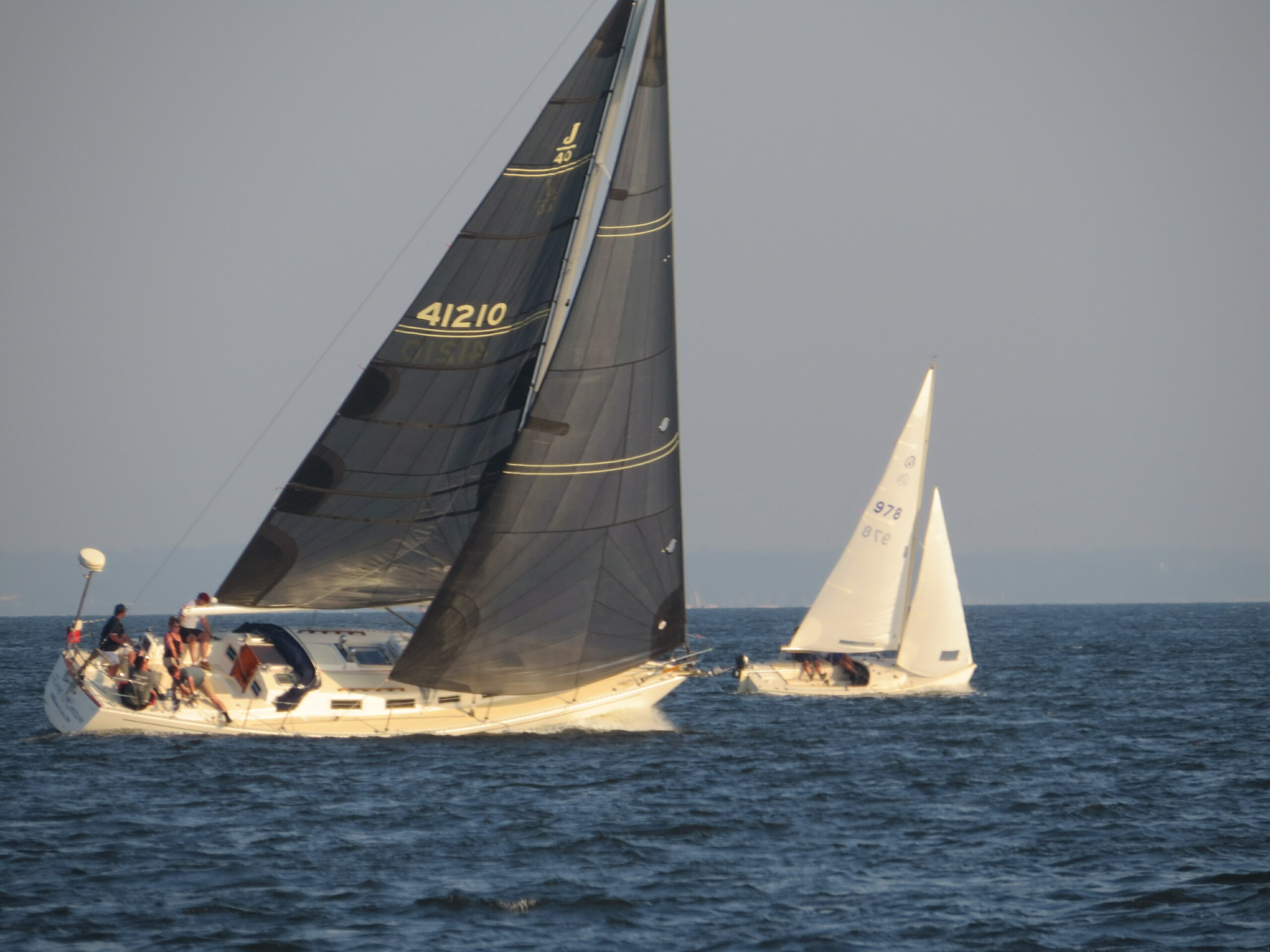 S.V. Event Horizon
When we purchased our J 40 she came with several Dacron sails in "good" condition. After a few months of racing it was apparent we had exceeded both their performance and life expectancy. My wife and I contacted several local, commonly known sailmakers who were unresponsive or very "non-customer service focused". Being a viewer of several YouTube sailing channels (mainly MJ Sailing) and seeing their experience I decided to submit a request for quote for a 142% laminate head sail.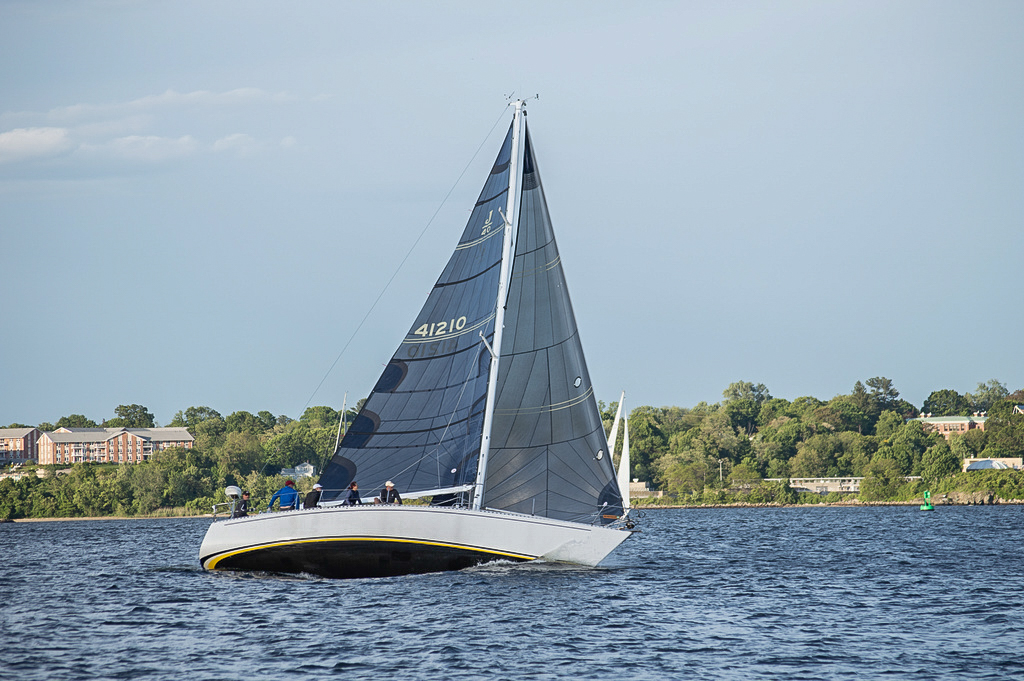 Owen's S.V. Event Horizon, a J40 with Precision Sails Mainsail and Headsail
The prices and lead times positively surprised us and we decided that Precision was "at least worth a risk". Our sail designer was Darryl (the owner) who was responsive, thorough and friendly through decision and design process.
The day the sail did arrive all of my racing friends and I spread the sail out for a detailed inspection making direct comparisons to the big name sailmakers of the area. The quality, fit and finished rivaled any which we collectively had seen. We were so satisfied we had a matching main sail made over the winter and could not be happier.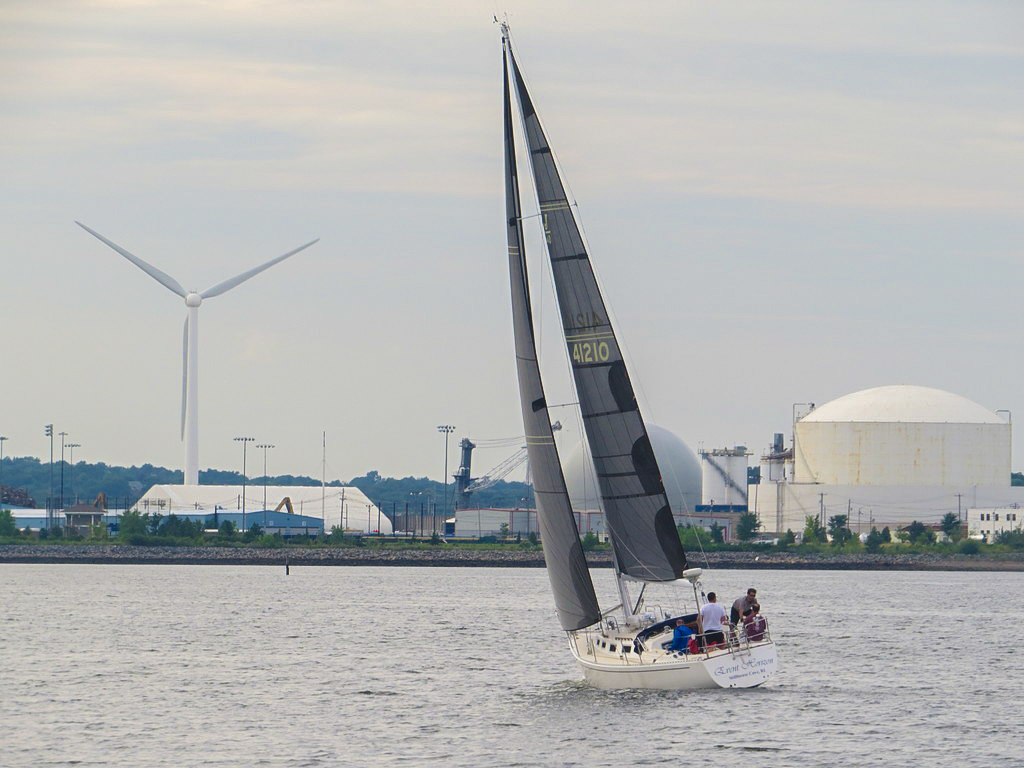 S. V. Event Horizon with Precision Sails Mainsail and Headsail
This season with the new combination our racing has made a major step forward. The visual aesthetics of the sails is only overpowered by the quality and performance. We have raced from conditions as light as 5 knots to over 40 knots putting the sails through the paces.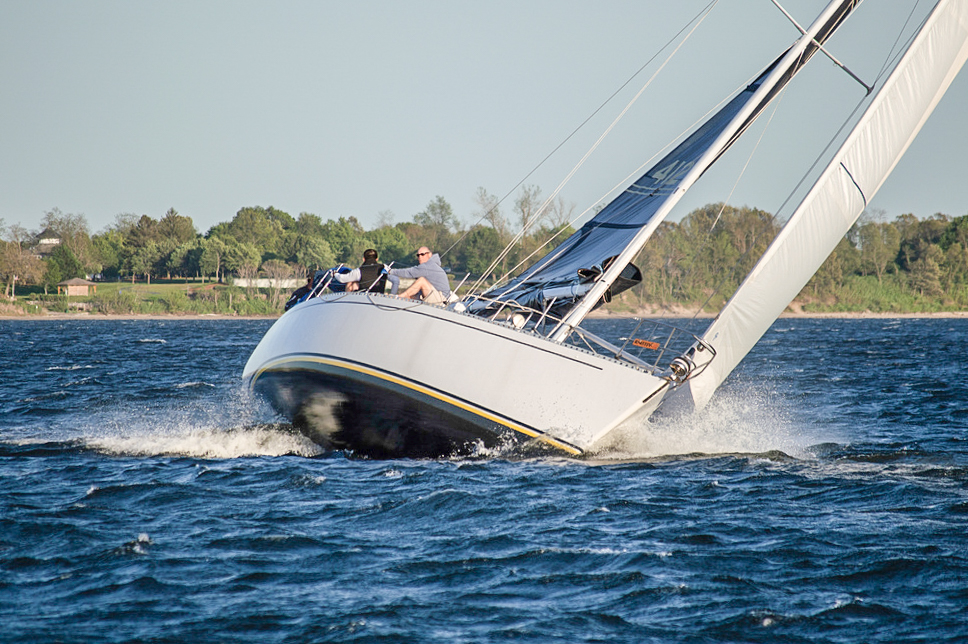 S. V. Event Horizon Heeling during a race
I have been approached several time receiving complements on our sails and quickly refer them to Precision. We will be expanding our sail inventory as our racing also expands and we will work with Precision through this evolution.
Regards,
Owen Harren