In the Fall of 2017 we have been asked by many current and potential customers for tips on how to get a damaged sails, boom covers and lazy jack bags covered by insurance companies.
Each insurance company and policy is different, but here are a few tips to make the process of getting your damaged sail covered by your insurance company as quick and as smooth as possible.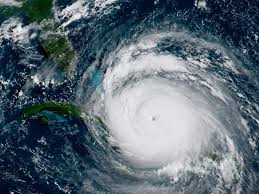 1) Get Your Claim In Early
During natural disasters, insurance companies are inundated with customer questions and claims. In order to have your damaged sail replaced as quickly as possible, contact your insurer and start the claim process early. If you have the claim open before you move to the next steps you can often get pushed through the system faster than waiting to gather all the information. Fill in all forms thoroughly and ensure you don't miss any fields.
2) Take Pictures and Document the Damage
We all have cell phones in our pockets so when you discover the damage done to your sail, take photos and a video of the damaged areas. The insurance company will require them to stop any fraudulent claims.
3) Get Quotes for Replacement Sails.
The process of getting a quote from a Sail Loft can be instant or take weeks depending on the location and type of loft that you are dealing with. Precision Sails offers quotes within 24 hours while some local mom and pop lofts may take a week or more to provide a quote. Make sure you start this process early so that you can get 3 quotes from lofts that you would be willing to have a sail designed and made by. Check to see if the loft has good 3rd party reviews on sites like Facebook, Yelp, Better Business Bureau and Google Reviews, pictures on Facebook & Instagram, videos on YouTube. When requesting and evaluating quotes, ensure there are many options for cloth selections as well as descriptions of each cloth and what it's strengths are. You should also be provided with options for add-ons that you can customize your new sails depending on your needs and future needs for your new sail.
4) Submit All Information Following The Insurance Companies Instructions
The number one reason for a slow response from an insurance company is not having all the information. Follow their instructions, use the claim number on every document, photo, video, quote and statement so nothing is lost.
5) Sign Up for SMS (Text) Notifications With Your Insurance Company
Many insurance companies are embracing new technology to help improve the flow of information. Take advantage of every form of communication you can to keep informed on the progress of your claim.
6) Secure Or Remove The Current Sail
Damaged sails can often cause more damage to halyards, furling systems, mast tracks and lines if left on the boat and not secured. Insurance companies will not add additional damage caused by the sail after the original claim.
7) Don't be Afraid to Follow up
In many situations the squeaky wheel gets the grease. Be professionally persistent in your follow up and you will find the insurance company will respond in kind.
8) Order your Sail
Your boat needs sails no matter who is going to pay for it. Order the sails as soon as you have decided on the loft that you would like to use. Choose the best sails you can afford, they will last 8 – 12 years. Most reputable sail lofts that you would want to do business with will have a payment plan for their customers. Get the order started as soon as you can and you will be back on the water sooner than your slip mates.