"*" indicates required fields
S2 7.9 Sailboat
The S2 7.9 sailboat was designed by Scott Graham and Eric Schlageter in 1982. It was built and produced by S2 Yachts in the U.S. Both the designers are recognized for their impressive racers such as the Chocolate Chips. Their S2 7.9 sailboat is no different; till 1986, the company had produced over 400 units.
Also known as the Grand Slam, the S2 7.9 sailboat is a racer-cruiser. It is a heavy-duty boat equipped with four sails and a lifting keel hull that make it unstoppable on water. Propelled by an outward 7.5 HP Yanmar motor, this 26' boat offers high performance. You can also install an inboard power of BMW 7.5 HP diesel to it.
The internal structure is made of fiberglass and end-grain balsa sheets, while the hull is carpeted. With a headroom of 5.50 ft., accommodation of a large crew is no issue for this model. It navigates with an outstanding 5.00 ft. draft and can carry 4,250 lb. of weight. It steers with a fractional sloop rig with a mainsail area of 180.20 sq. ft.
It doesn't matter whether you are a racer, day sailor, or a weekender – the S2 7.9 sailboat is here to entertain everyone. Moreover, unlike other high-performance boats of its size, this model can easily stand rainy weather and wild breeze.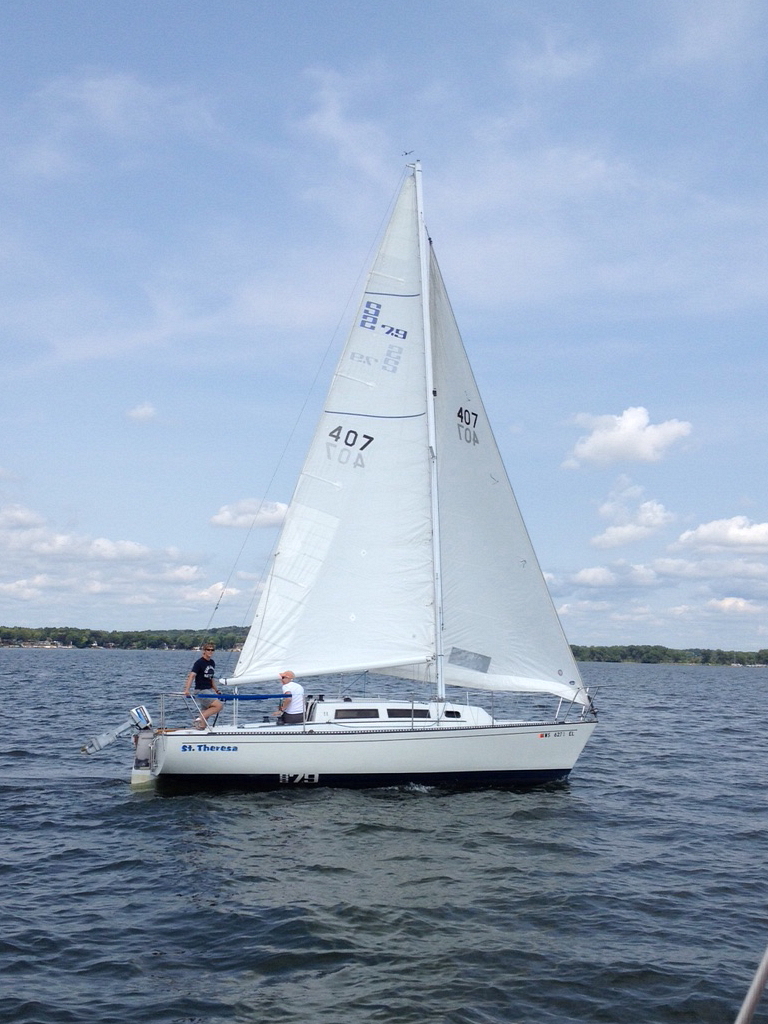 Request a S2 7.9 Quote
Looking to buy a new headsail or mainsail for your S2 7.9? Request a free quote from Precision Sails for a new custom sail. Our team will work with you to design the perfect sail for you.
Request a Quote