"*" indicates required fields
Precision 23 Sailboat
The Precision 23 was designed by the famed yacht designer, Jim Taylor. In 1986 it was manufactured by Precision Boat Works. This state-of-the-art cruiser remained in production for 30 years. Over this course of time, the company had successfully manufactured and sold more than 500 units of the P23. This wasn't the first time Jim Taylor was designing a small size American keelboat. The mastermind had already laid the foundations of the P15, P18, and P21. So, he was sure what he wanted the P23 to be like.
This model has an overall length of 23' 5" and is relatively larger than the previous models. It weighs 2,450 lb. and carries 850 lb. of lead ballast. This keelboat is propelled by an outboard motor that provides a smooth cruising experience in normal to moderate winds. Its interior is primarily composed of fiberglass and solid teak wood. The cockpit has ample space to accommodate four average-size adults. Its deck is furnished with a stainless-steel sink, igloo cooler, and an alcohol-fired stove; it is also built with a self-contained water system.
The boat steered on a fractional rigged stoop with a 26.25 ft. height, 8.33 ft. base, 26.25 ft. mainsail luff, and 10.50 ft. mainsail foot. Other than that, the P23 uses a monohull, which functions at a speed of 12.95 km/h. The P23 model is designed with a high beam of 8' 6". It also uses a transform-hung rudder along with a kick-up rudder.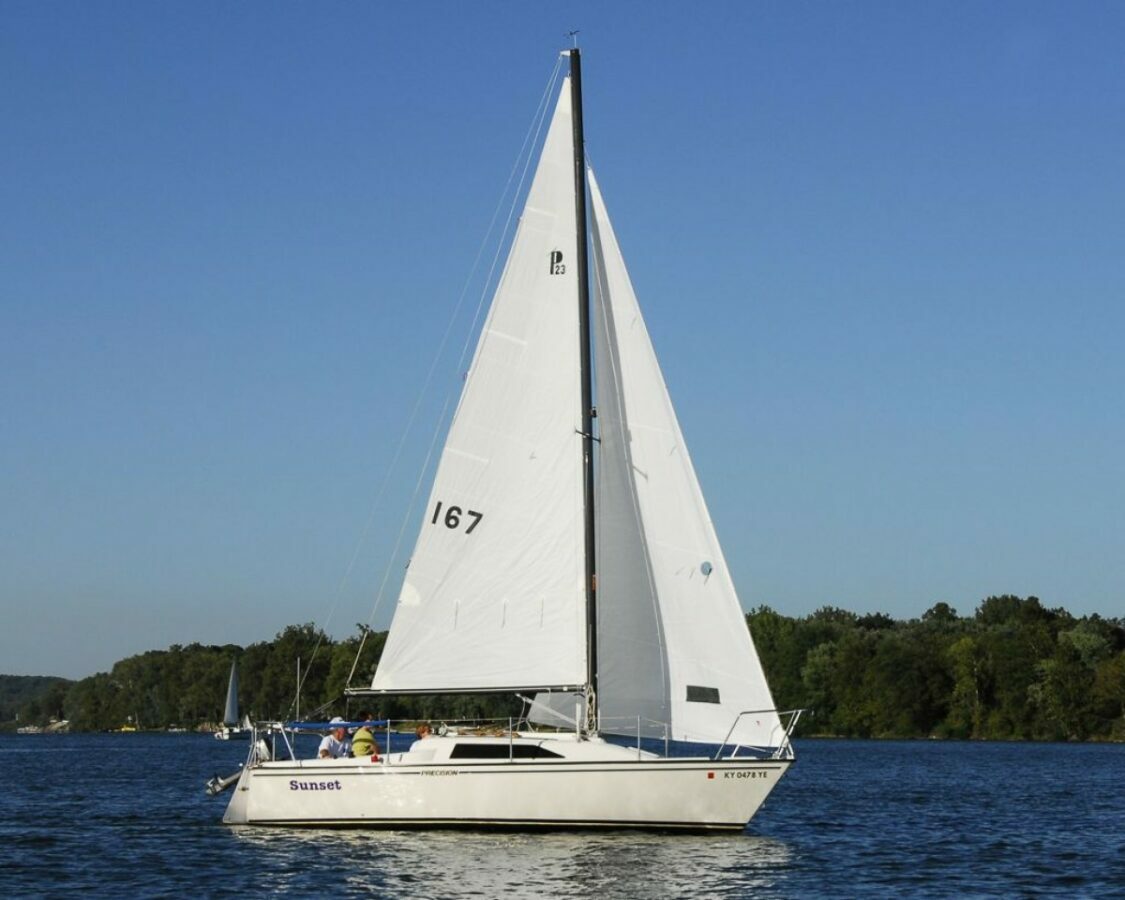 Request a Precision 23 Quote
Looking to buy a new headsail or mainsail for your Precision 23? Request a free quote from Precision Sails for a new custom sail. Our team will work with you to design the perfect sail for you.
Request a Quote