"*" indicates required fields
Pearson 26 Sailboat
The Pearson 26 sailboat was designed in 1970 by Bill Shaw. By the time he assumed duties as the chief in-house designer, Pearson Yachts had gone through major management changes. The company was sold to Grumman Industries, and the founders had moved on to pursue independent ventures.
The Pearson 26 was inspired by Shaw's Renegade. It is a small to medium-sized keelboat with a revolutionary underbody. Its rudder is similar to the Renegade's but has an impressive swept-back kneel. It showcases a spectacular 8.67 ft. beam and discreetly narrow stern. With a high aspect ratio mainsail, it provides an exhilarating performance even in 16-18 knots of breeze. Shaw engineered it to propel on auxiliary power; it is thus installed with an outboard motor and a fuel tank placed in a dedicated locker. The hull is made of solid fiberglass, while the decks are cored with end-grain balsa sheets.
For a sailboat of its size, the P26 offers a comfortable cruising experience. It is built with full-length V-berths, 7' settees, convertible dinette table, countertop ports, and several storage compartments. In terms of accommodation, the 26-footer boasts a deck large enough to accommodate four average-sized adults. Like most modern sailboats, it has a 31.50 ft. Bermuda rig that is set as the mainsail on the mainmast. The foretriangle height and base area if 31.50 ft. and 11.70 ft. respectively.
The Pearson 26 is truly a masterpiece; from appearance to performance and comfort – it is a remarkable sailing companion.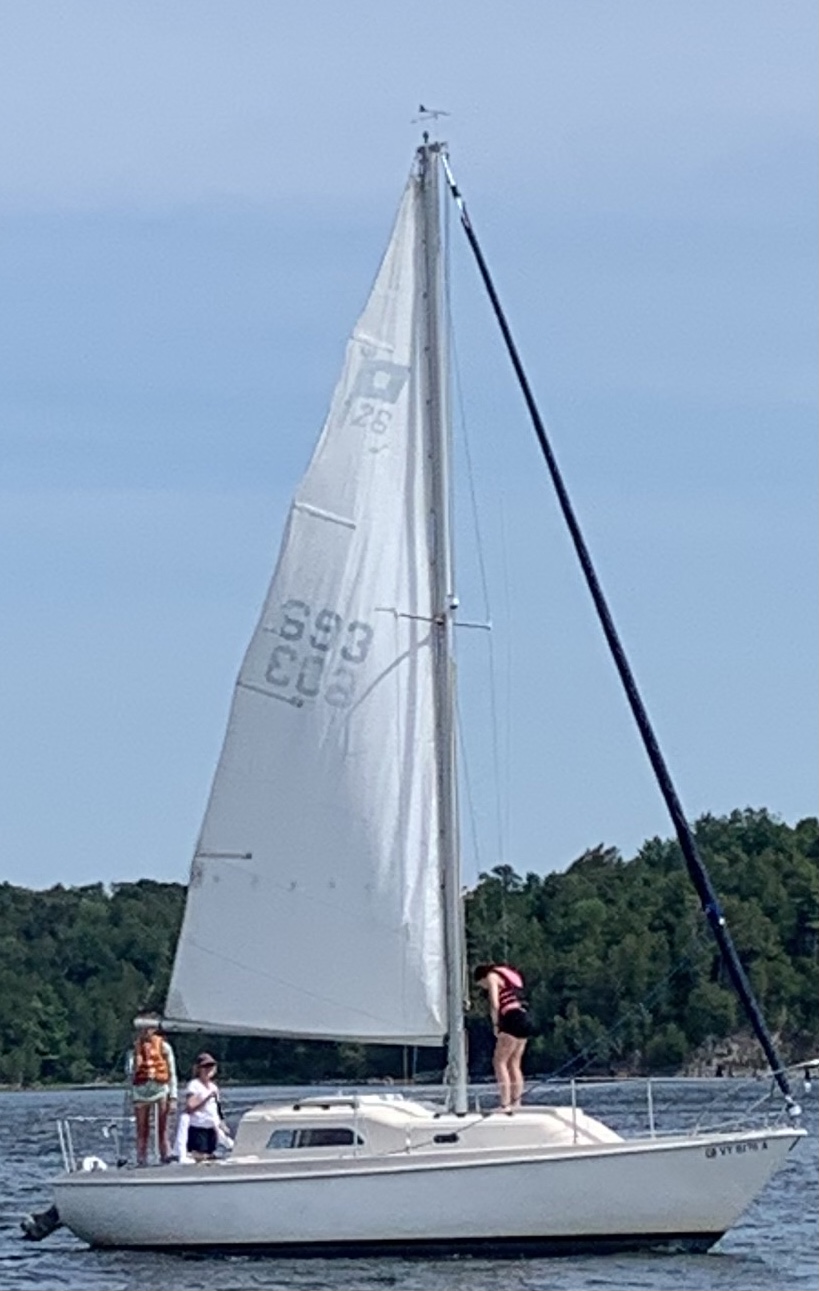 Request a Pearson 26 Quote
Looking to buy a new headsail or mainsail for your Pearson 26? Request a free quote from Precision Sails for a new custom sail. Our team will work with you to design the perfect sail for you.
Request a Quote