"*" indicates required fields
O'Day 28
The O' Day 28 was designed by the famous yacht designer Raymond Hunt for the O' Day Corporation. It was first launched in 1978 for the United States. Ever since then, the company has produced nearly 500 units of the O' Day 28.
Most of its features are similar to the other O' Day models designed by Raymond Hunt. This is a small-sized recreational keelboat. It is ideal for smaller crews, couples and who want a calm cruising experience. The internal structure is composed of strong fiberglass with wood trim. The lockers, berths, and seats are all composed of fiberglass hull liner. This sailing boat uses a 4.50 ft. daft and an internally-mounted spade rudder. With a sail area of 369.9 sq. ft. and a mainsail area of 152.5 sq. ft., the O' Day 28 sailing boat provides a smooth ride.
This 28-footer yacht weighs around 7,300 lb. and can easily carry 2-4 people on-board. Avid sailors believe that the O' Day 28 is an exciting racer for beginners. The O'Day 28 is also equipped with a 10 HP diesel engine. It can race against 10-15 wind knots. This particular design carries 18 gallons of fuel and runs on a hull speed of 11.89 km/h. It also carries a water tank that can store 25 U.S gallons of water. Hunt engineered it with a Bermuda rig with a foretriangle height of 36.00 ft. and a foretriangle base of 12.08 ft.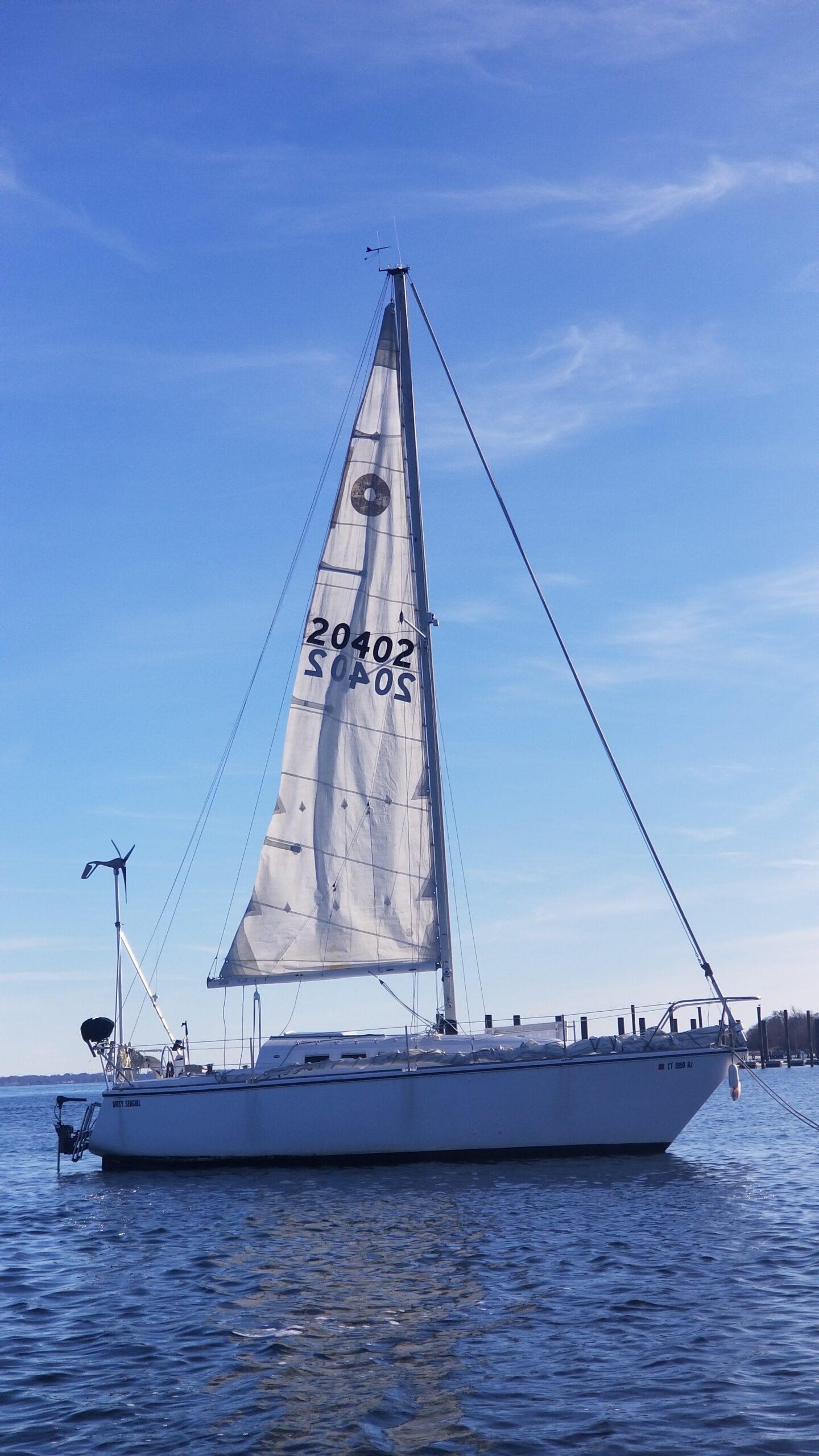 Request a O'Day 28 Quote
Looking to buy a new headsail or mainsail for your O'Day 28? Request a free quote from Precision Sails for a new custom sail. Our team will work with you to design the perfect sail for you.
Request a Quote