"*" indicates required fields
O'Day 25 CB Sailboat
The O' Day 25 CB was designed by Raymond Hunt and manufactured by the O' Day Corporation and C.R. Hunt & Associates. Hunt was the only yacht designer of his time who was awarded for his unique boats and sails. Apart from the famous O' Day series, his other notable yacht designs include the Concordia Yawl, the 110, and the Easterner.
This American sailing boat was completed in 1975. It is known to be the company's most outstanding model. After its introduction to the market, it quickly sold out. In fact, the O' Day Corp. built nearly 3000 units of this model and continued the production for more than a decade.
The O' Day 25 sailing boat is a small-size keelboat. It is equipped with an outboard motor, but for more reliability, a Japanese Yanmar inboard diesel engine can also be used. The two options provide cruisers with a smooth and steady cruising experience. Its interior is built of sturdy fiberglass with wood trim. The cockpit is large enough to accommodate three average-sized adults comfortably. It has a daft of 4.50 ft. and a rudder mounted with a swing-up centerboard.
The displacement speed is packed with an impressive 11.37 km/h. Owing to that, the O' Day 25 CB can effortlessly transport 4,007 lb. of weight. This American sailing boat is designed with a masthead sloop instead of a Bermuda rig; it boasts a generous foretriangle height of 30.00 ft. and a foretriangle base of 10.60 ft. Its 110.25 sq. ft. mainsail enables it to compete with many modern small-size yachts of today.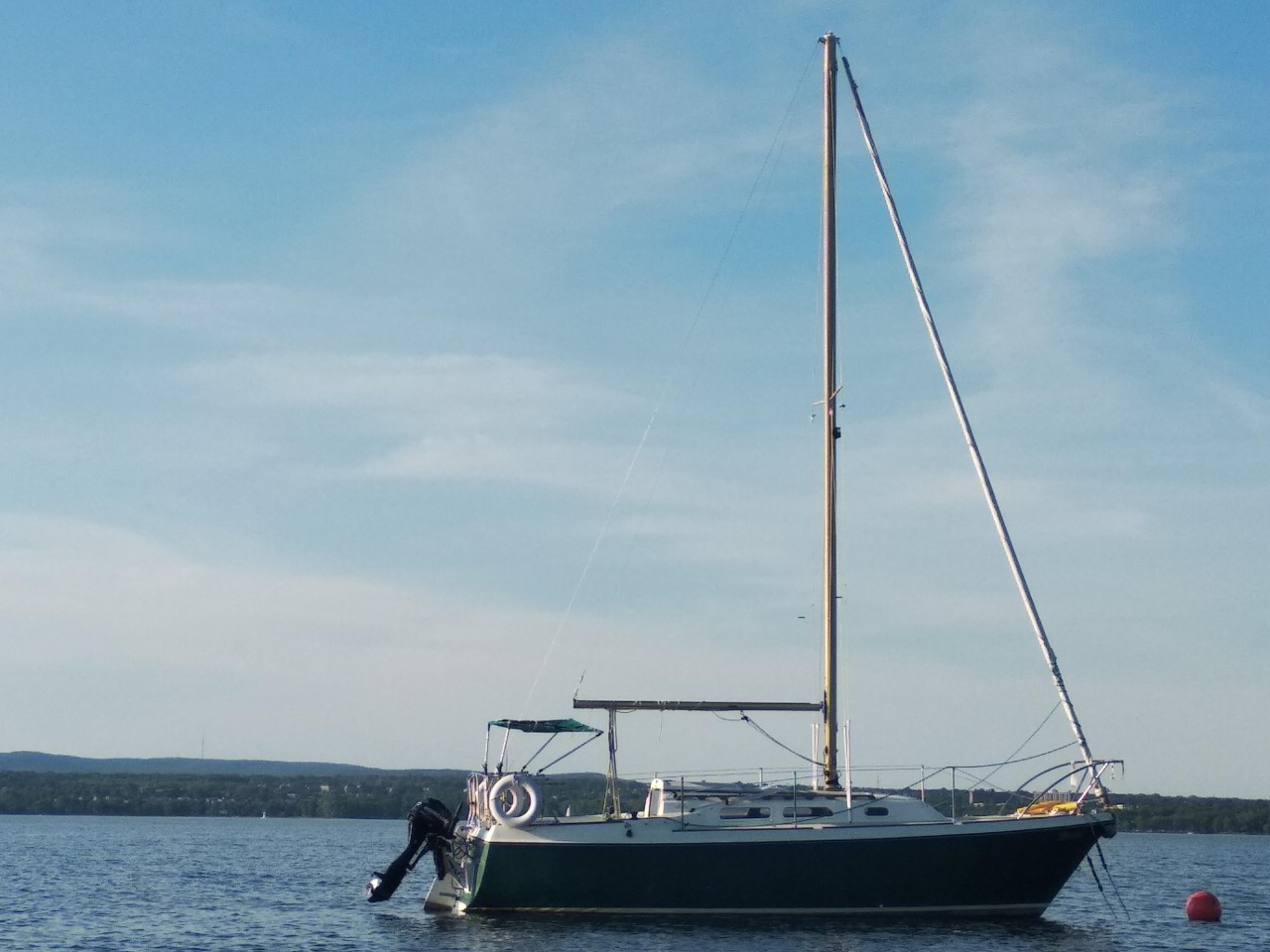 Request a O'Day 25 Cb Quote
Looking to buy a new headsail or mainsail for your O'Day 25 Cb? Request a free quote from Precision Sails for a new custom sail. Our team will work with you to design the perfect sail for you.
Request a Quote