"*" indicates required fields
MacGregor 22 Sailboat
The Macgregor 22 is a small recreational sailboat that was designed by Roger Macgregor. It was built by Macgregor Yacht Corp. (USA) in 1967. The boatyard manufactured tons of Macgregor 22 units. However, the production came to a halt in 1975.
This sailboat offers impeccable sailing performance in moderate weather conditions. It possesses a positive floatation that keeps it afloat when swamped with waves; this is an excellent safety feature and ensures that emergencies are tackled efficiently. As a small-sized yacht, it is propelled by a relatively powerful auxiliary motor. It weighs 1,800 lb. and carries a steel ballast of 500 lb. It has a mainsail area of 177 sq. ft. and a mast height of 28 ft. This 22-footer sailing boat is designed with a Bermuda rig with a foretriangle height of 24.67 ft., a foretriangle base of 9.083 ft., a mainsail luff of 21.83 ft., and a mainsail foot of 9.75 ft. This design has a length overall (LOA) of 22.00 ft. The waterline length (LWL) is 19.50 ft. The interior is made predominantly of fiberglass and wood trims. It has a cabin area that has enough space to accommodate a crew of four passengers. It is equipped with a modest dinette and settee.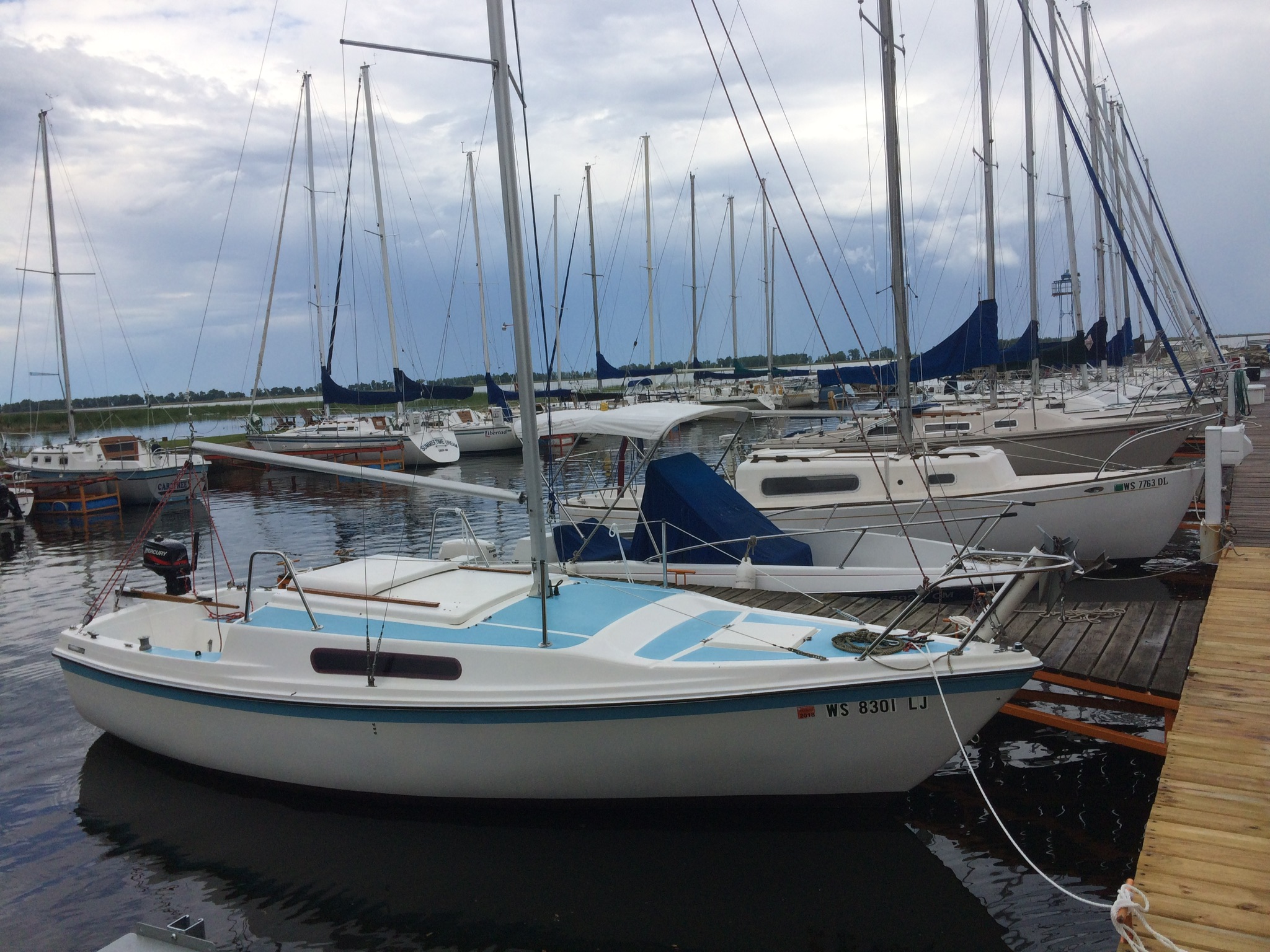 Request a Macgregor 22 Quote
Looking to buy a new headsail or mainsail for your Macgregor 22? Request a free quote from Precision Sails for a new custom sail. Our team will work with you to design the perfect sail for you.
Request a Quote