"*" indicates required fields
Hunter 35.5 Legend Sailboat
The aptly named Hunter 35.5 Legend was crafted by the Hunter Marine in the United States. It was first built in 1989 and is now out of production. This model is not confused with the Hunter 35 Legend that was manufactured between 1986 and 1989.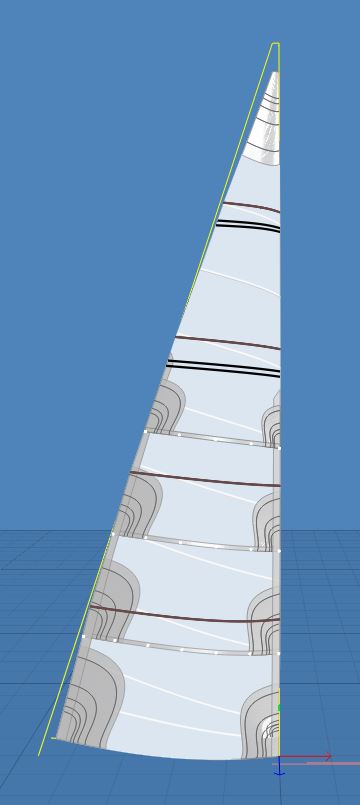 About the Hunter 35.5
In terms of design, the Hunter 35.5 Legend is an American keelboat woven with durable fiberglass. It falls under the category of recreational sailing boats that sport a monohull. The length overall (LOA) is 35.58 ft. The waterline length (LWL) is 29.75 ft.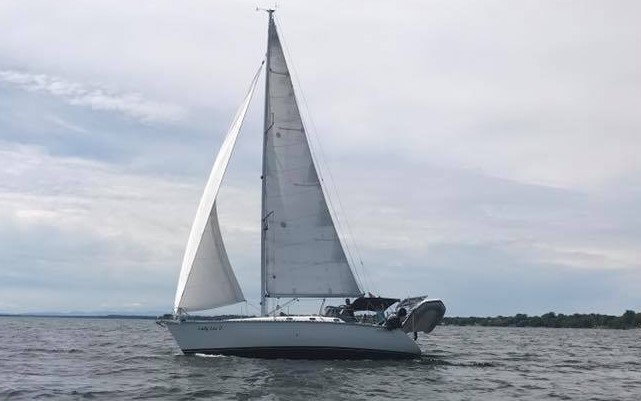 This watercraft runs on a Japanese 3GM 27 HP Yanmar engine. Its fuel tank stores up to 22 US gallons, while the water tank stores up to 64 US gallons. The sailboat itself weighs 13,000 lb. and features a 4,800 lb. lead ballast. Like many other sailboats built by the Hunter Marine, the Hunter 35.5 Legend is engineered with a Bermuda rig.
It has a foretriangle height of 42.00 ft., foretriangle base of 12.16 ft., mainsail luff of 44.08 ft., and mainsail foot of 14.25 ft. When it comes to sailing specs, it features a rigged sloop of 314.07 sq. ft. mainsail area and 255.36 sq. ft. jib area. This sailing companion is designed with an internally-mounted spade rudder directly controlled by the wheel and winged keel.
With a comfort ratio of 23.97, this sailboat can accommodate a crew of four people. Its cabin offers complete privacy and is installed with a V-berth, stovetop burner, sink, and storage lockers.
Request a Hunter 35.5 Legend Quote
Looking to buy a new headsail or mainsail for your Hunter 35.5 Legend? Request a free quote from Precision Sails for a new custom sail. Our team will work with you to design the perfect sail for you.
Request a Quote