"*" indicates required fields
Hunter 340 Sailboat
The Hunter 340 was initially designed as a cruising yacht by the Hunter Design Team. The Hunter Marine manufactured it in 1997. Even though this design is out of production, avid sailors rave about its characteristics to date. To begin with, it is an American recreational keelboat that is made of fiberglass. It weighs 11,030 lb and boasts a maximum beam of 11.67 ft as a small size watercraft. The sailboat has a length overall (LOA) of 33.75 ft. and waterline length (LWL) of 28.58 ft. It carries a ballast of 4,100 lb.
Just like the company's other recreational sailboats, the Hunter 340 also sports a Bermuda rig with a raked stem and reverse transom. It has a foretriangle height of 43.00 ft., a foretriangle base of 11.50 ft., a mainsail luff of 44.00 ft., and a mainsail foot of 16.00 ft. It offers a thrilling cruising experience in 10-15 knots of wind when it comes to sailing performance. It is engineered with a rather complex B&R rig with a mainsail area of 353.00 sq. ft. and a jib area of 274.25 sq. ft. It is steered by an internally-mounted spade rudder that is controlled from a fin keel. Hunter 340 runs on an auxiliary motor: it is propelled by a Japanese Yanmar diesel engine of 27 Hp. Its fuel tank can store up to 75 US gallons of fuel and is followed by a 30-gallon freshwater tank. This sailor has an average Performance Handicap Racing Fleet (PHRF) of 141, a high of 150, and a low of 135.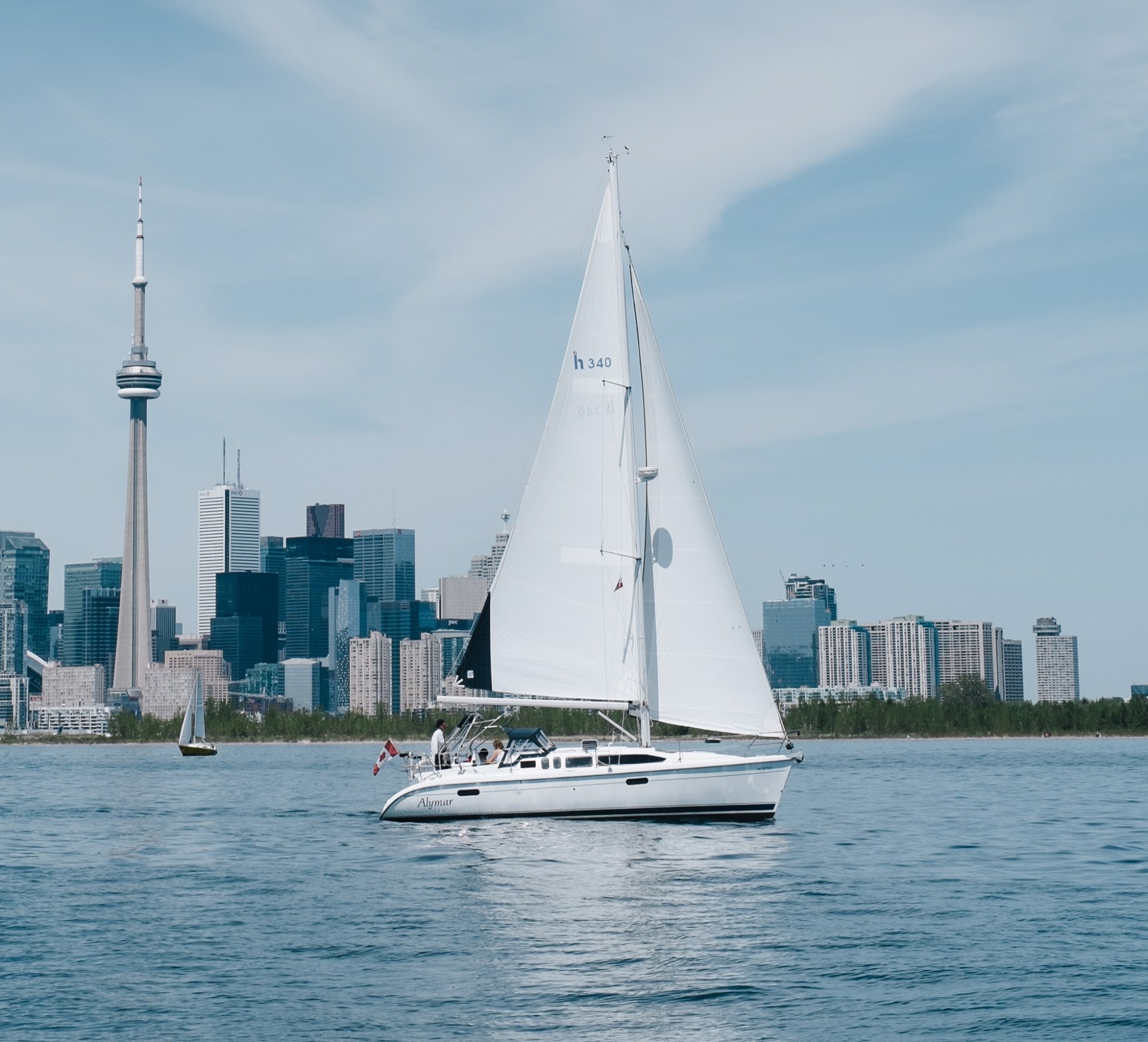 Request a Hunter 340 Quote
Looking to buy a new headsail or mainsail for your Hunter 340? Request a free quote from Precision Sails for a new custom sail. Our team will work with you to design the perfect sail for you.
Request a Quote