"*" indicates required fields
Hunter 33 Sailboat
The Hunter 33 is a part of Hunter Marine's extensive American sailboat series. It was designed by John Cherubini and manufactured by the Hunter Marine in 1977. It is often confused with the company's very own Hunter 33 introduced in 2004 and Hunter E33 that was introduced in 2012. Both these keelboats were initially marketed and sold as the Hunter 33; however, they were renamed to settle the confusion. Though the Hunter 33 is now out of production, it remains a thrilling cruising companion for avid and seasonal sailors.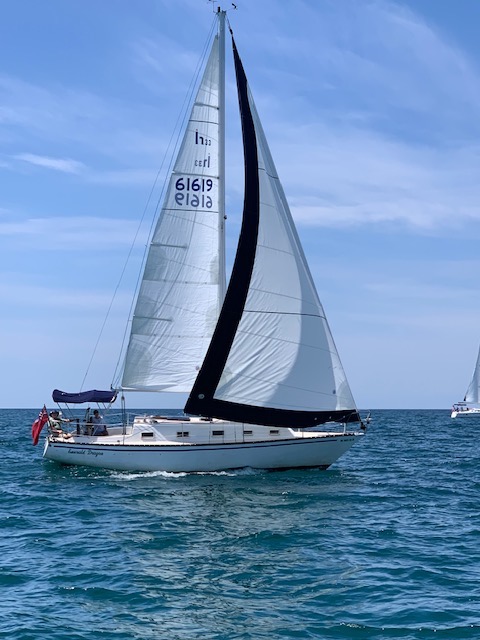 The Keelboat that Packs a Punch
It is a small-sized recreational sailing boat that runs on auxiliary power; it is propelled by an inboard motor fitted in the hull. The standard keel draft is 5.25 ft. The hull speed is a whopping 12.91 km/h.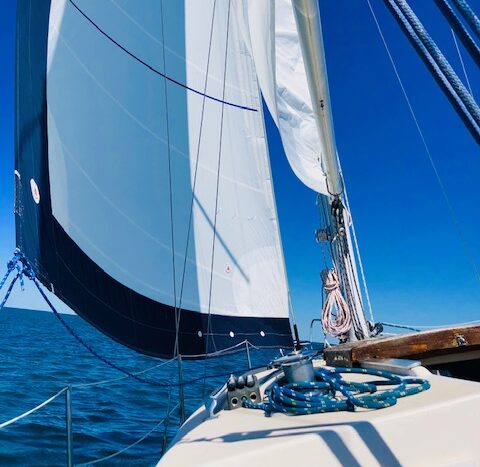 Its body is primarily composed of fiberglass with hints of wood trim. The Hunter 33 features a Bermuda rig followed by a 42.50 ft. foretriangle height, 14.00 ft. foretriangle base, 37.08 ft. mainsail luff, and 10.75 ft. mainsail foot. The forestay and backstay are attached at the top of the mast and form a mainsail area of 199.31 sq. ft.
The Hunter 33 weighs 10,600 lb. and carries a ballast of 4,100 lb. It also sports a raked stem and a raised reverse transom. Besides that, the sailboat is steered with an internally-mounted rudder that is controlled by a wheel and a fixed-fin wheel. It has an average Performance Handicap Racing Fleet (PHRF) of 144 and a high of 150.
Request a Hunter 33 Quote
Looking to buy a new headsail or mainsail for your Hunter 33? Request a free quote from Precision Sails for a new custom sail. Our team will work with you to design the perfect sail for you.
Request a Quote