"*" indicates required fields
Hunter 30 (Pre-1982) Sailboat
Renowned yacht designer John Cherubini designed this model in 1973. It was first crafted and sold by the Hunter Marine in the United States of America. The company sold nearly 1,000 units of Hunter 30 sailboat before its production halted. Initially designed as a cruising boat, this watercraft is a force to reckon with.
It is a small recreational keelboat that weighs 9,700 lb. and carries a steel ballast of 4,100 lb. It sports a Bermuda rig with a foretriangle height of 40.00 ft., a foretriangle base of 12.83 ft., a mainsail luff of 34.20, and a mainsail foot of 11.50 ft. Like the previous designs produced by the Hunter Marine, this sailboat also features a masthead sloop, forward-raked stem, and horizontal reverse transom. It has a 2.8 ft. mast that keeps the vessel sailing in lighter wind areas. The Hunter 30 sailboat is propelled by auxiliary power. It is equipped with a Japanese Yanmar diesel engine that keeps the boat afloat. The ship is steered by a spade rudder controlled by a wheel and a fixed fin keel. This model accelerates at an average Performance Handicap Racing Fleet (PHRF) of 186.
It boasts a superior fiberglass interior that is detailed with wood trim. In terms of space and accommodation, Hunter 30 sailboat has a lot to offer. Its interior features a salon fitted with a V-berth, two-burner stove, single sink, ventilation system, and water supply. This sailing boat is perfect for five average-sized adults who are looking for a good cruising experience.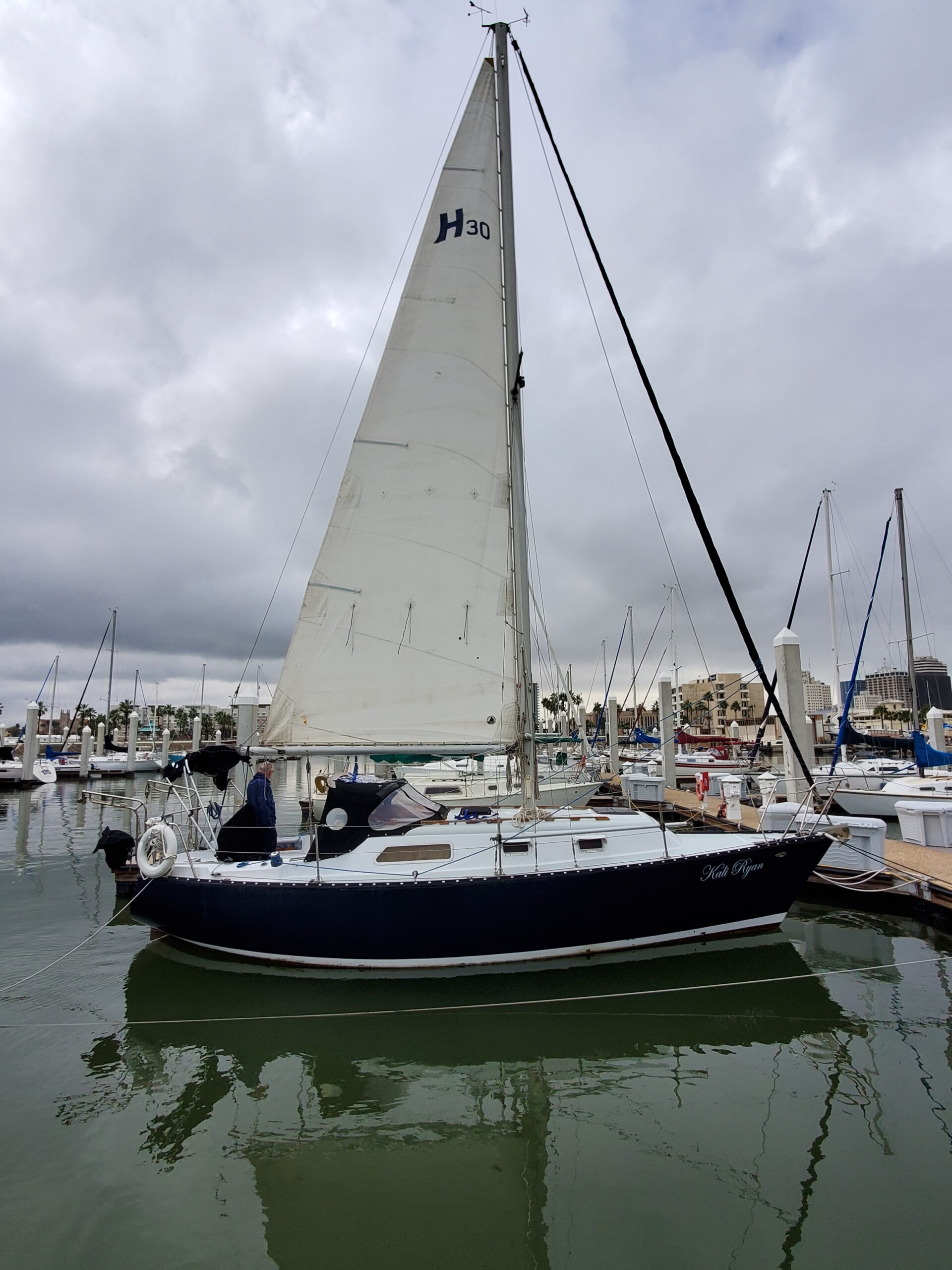 Request a Hunter 30 (Pre-1982) Quote
Looking to buy a new headsail or mainsail for your Hunter 30 (Pre-1982)? Request a free quote from Precision Sails for a new custom sail. Our team will work with you to design the perfect sail for you.
Request a Quote