"*" indicates required fields
C.S. 27 Sailboat
C.S. 27 was first built in 1975, it was designed by Raymond Wall. It is a Canadian sailboat and went out of production years ago. The production of this boat stopped in 1983. C.S. Yachts built the C.S. 27 in Canada with 480 ships, which were completed between 1975 and 1983.
It is a small recreational keelboat, with a fiberglass hull. A masthead sloop rig, fixed fin keel, and a transom-hung rudder are the defining features of C.S. 27. It displaces at 6100 lb (1089 kg) and carries 2400 lb (2767 kg) of ballast. C.S. 27 has a draft of 5.17 ft (1.58 m) along with the standard iron-ballasted keel and 3.92 ft (1.19m) and the optional longer shoal draft lead-ballasted keel. Almost 90 were built with the shoal draft keel. It was first fitted with a Japanese Yanmar Y.S.E. diesel engine, and then later it was changed to Yanmar 1 G.M. model. C.S. 27 has a PHRF racing average handicap of 207 with a high of 204 and a low of 216, and the hull speed is 6.55 kn (12.13 km/h). It is generally a fast boat, and it has an actual adult size room below decks. It has a two-speed winch, pressurized freshwater system, double lifelines as well as a massive 5.8 cubic foot icebox, and it is ocean-worthy as it was built for ocean sailing.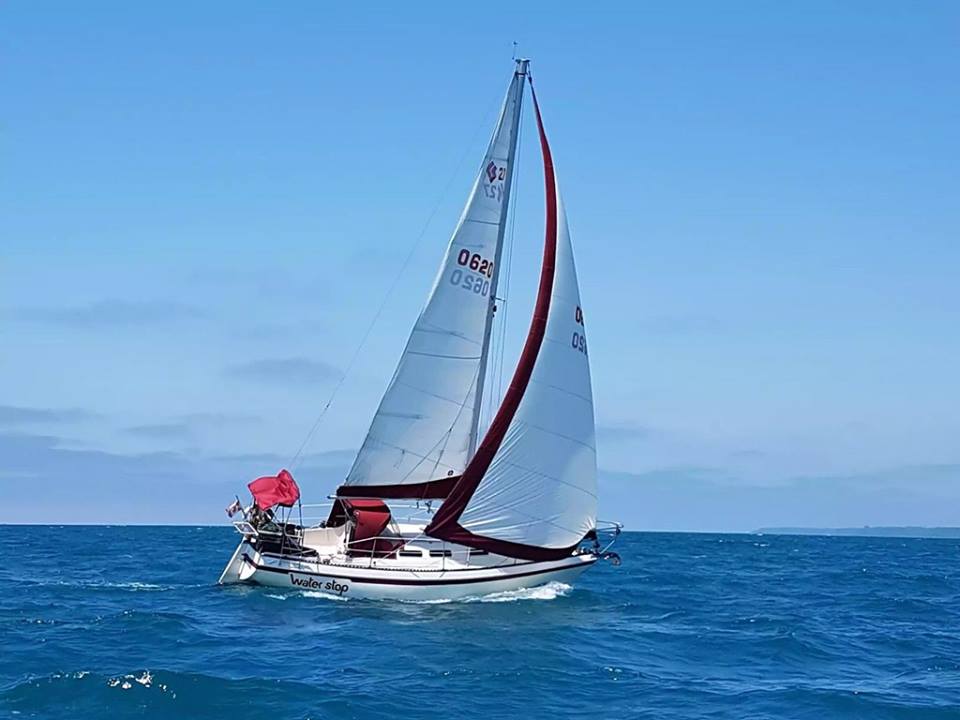 Request a CS 27 Quote
Looking to buy a new headsail or mainsail for your CS 27? Request a free quote from Precision Sails for a new custom sail. Our team will work with you to design the perfect sail for you.
Request a Quote