"*" indicates required fields
Compac 16 MK 1 Sailboat
Clark Mills designed this magnificently beautiful Com-Pac 16 M.K. 1, and it is an American trailerable sailboat. It is a small cruiser which was first built in 1972. More than 2800 Com-Pac yachts were built, but then it went out of production.
It is a recreational keelboat and made mainly of fiberglass and teak wood trim. It has a bowsprit, 7/8 fractional sloop rig with anodized aluminum. It has a spooned plumb stem, a vertical transom with a transom-hung rudder controlled by a tiller, and a fixed fin, shoal-draft keel. Com-Pac 16 M.K. 1 has a draft of 18" with a standard keel, and it is normally fitted with a small outboard motor for docking and maneuvering.
Com-Pac 16 M.K. 1 comes with sleeping accommodation for two people in two 96 (240 cm) berths. A single foredeck hatch provides ventilation, and the head is a portable type. A lazarette is included in the storage space. This design has an overall length of 16 ft (4.9m), a waterline length of 14.00 ft (4.3m). Com-Pac 16 MK 1 displaces 1,100 lb (499 kg) and it can carry 450 lb (204 kg) of ballast. This boat's daft is 18 in (46 cm) along with a standard keel and is normally fitted with a small outboard motor for maneuvering and docking. It can work with a jib or a genoa, and it has jiffy reefing, stainless steel pulpit, navigation lights.
Below is a Video of a Compac 16 MK 2, but it should give you a good idea of what sails would look like on the MK 1.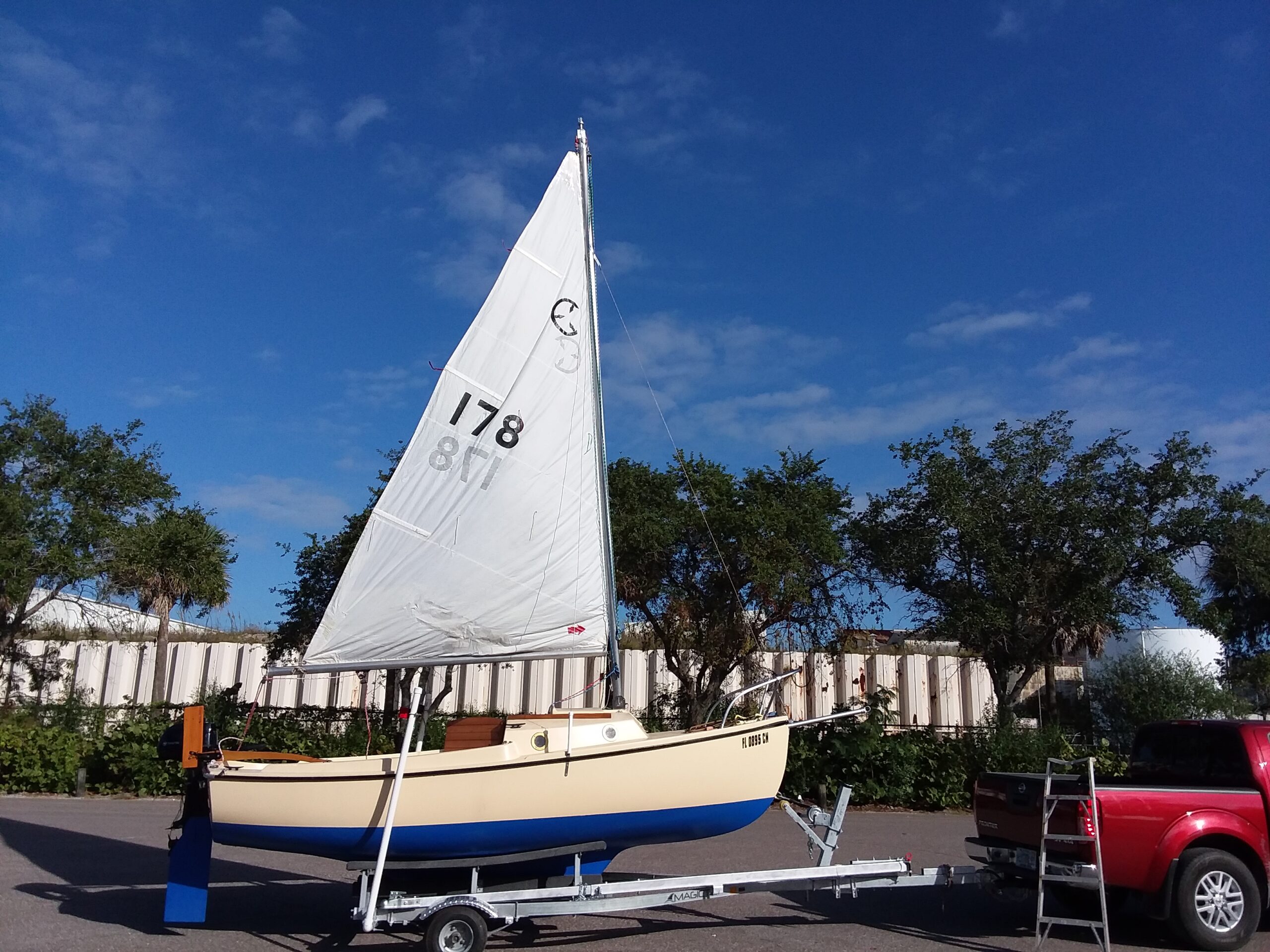 Request a Compac 16 MK 1 Quote
Looking to buy a new headsail or mainsail for your Compac 16 MK 1? Request a free quote from Precision Sails for a new custom sail. Our team will work with you to design the perfect sail for you.
Request a Quote